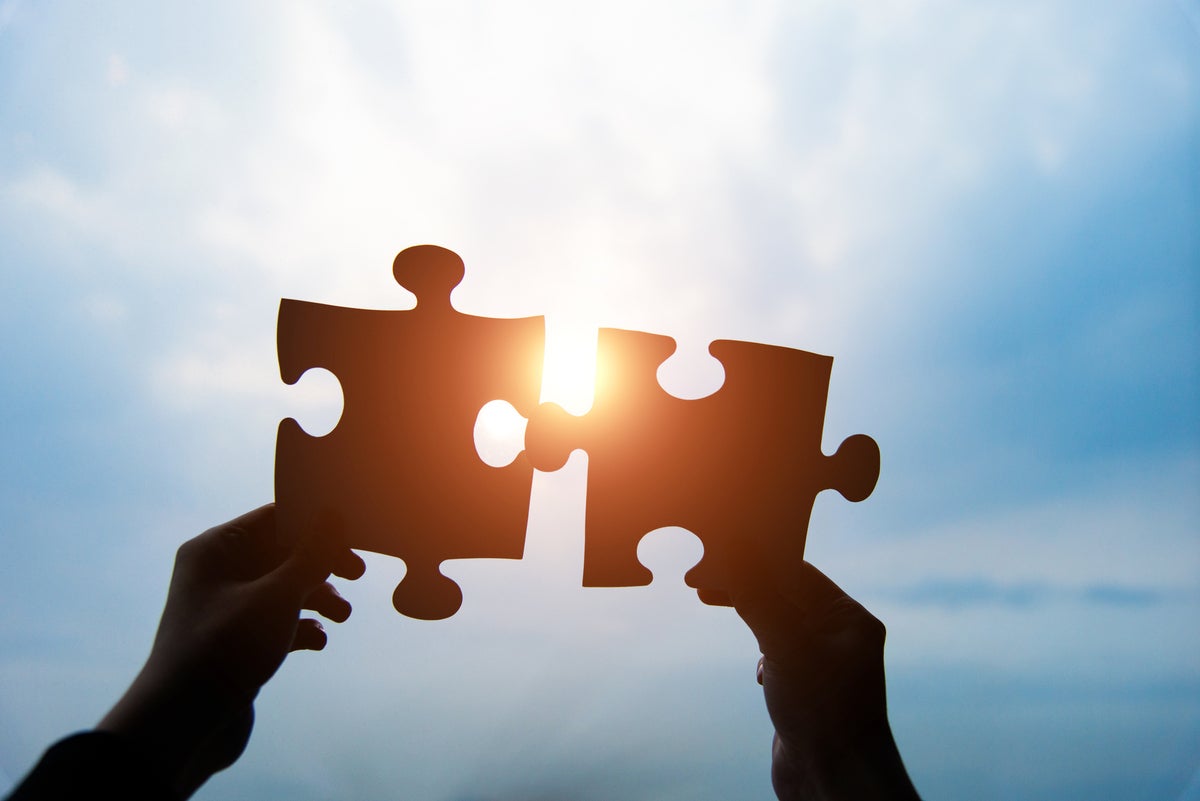 Developer passion for a project is the best barometer of its utility and potential. Developers love that Vaadin provides components and tools that make it faster and easier to build modern web apps with a great UX. End users in the enterprise now expect an intuitive and pleasing user experience, just like they are used to in their personal lives as consumers. I'm excited that we are making it easy for developers to deliver a compelling UX for the Java-based applications powering the enterprise. ... Last year, the competition for tech talent was fierce, and many companies learned the hard way that if you're not intentional about your culture, your talent can quickly find a new workplace that provides something that better meets their culture needs. Part of that is investing in understanding what developers do, understanding the technologies they use, listening to pain points, and smoothing the day-to-day path so they can do what they do best. You need to offer flexibility—not just in terms of work/life balance and autonomy, but also maintaining an agile enough environment to account for new tool preferences and process efficiencies as determined by the developers.
Rather than continually tell teams what to do, leaders in resilient organizations minimize bureaucracies and foster entrepreneurship among and within teams. They nearly always put decision making in the hands of small cross-functional teams, as far from the center and as close to the customer as possible. They clarify the team's and the organization's purpose, provide some guardrails, and ensure accountability and alignment—but then they step back and let employees take the lead. The Disney theme parks provide a good example: every employee is dubbed a cast member, and their clear objective is to create "amazing guest experiences" within a set of guardrails that includes, among other responsibilities, ensuring visitor safety and fostering family-friendly behaviors. ... Another characteristic of resilient organizations is their ability to break down silos and use "tiger teams" to tackle big business problems. These are groups of experts from various parts of an organization who come together temporarily to focus on a specific issue and then, once the issue is addressed, go back to their respective domains.

The Department for Digital, Culture, Media and Sport (DCMS) said research had shown many people struggle to engage and benefit from the range of digital media literacy education that is available for reasons such as limited experience or lack of confidence in going online, lack of awareness of how to access such education, and lack of availability of same. It created the Media Literacy Taskforce Fund earlier this year as one of two funding schemes pitched at targeting hard-to-reach or vulnerable groups through community-led projects. The other scheme, the Media Literacy Programme Fund, is set to deliver training courses, online learning, tech solutions and mentoring schemes to vulnerable web users. Grant recipients from the first fund include: Fresherb, a social enterprise working with young people to develop podcasts – aired on local radio stations – that explore issues around online dis- and misinformation; Internet Matters, a Manchester-based charity providing media literacy training for care workers and school leavers
Besides simply getting quantum computers to work, there are many questions about what financial applications will be able to actually do better on quantum systems than classical resources. Optimization is often touted, but perhaps wrongly so, said IBM's Prabhakar. "There are basically three areas which are interesting: there's simulating nature, there is optimization, and then there is machine learning," said Prabhakar. "Initially, when we started working with banks, right – JPMC is a client of ours as is Goldman Sachs and others – they started looking at optimization. But it was very clear that there are classical methods which are actually advancing as quickly in optimization. So, if you'd asked me three years ago, my answer would have been optimization. Now we are realizing it's not optimization, it's probably machine learning-based analysis, which are going to have first early use cases. "If you look at the work our clients are doing, you will see that a lot of them are actually not making the decision right now on which of these three areas they want to work on.
The issue of 'moonlighting' has been doing the rounds of late. It got wider attention after Wipro chief Rishad Premji equated it to cheating. Several other companies have also raised their concern, with a few of them even sacking employees for moonlighting. Wipro recently fired 300 employees for moonlighting. Additionally, it has announced to open offices four days a week with employees needing to attend office physically at least three days in a week. This was done to adopt a flexible approach to make teams experience and build meaningful relationships at work. CN Ashwath Narayan, the IT minister of Karnataka, asked those who moonlight to leave the state, saying freelancing beyond office hours is "literally cheating". IT and tech giant IBM, too, sent a strong note to its employees over moonlighting. In a note to employees, Sandip Patel, India and South Asia head of IBM, wrote: "A second job could be full time, part time or contractual in nature but at its core is a failure to comply with employment obligations and a potential conflict of interest with IBM's interest."
Companies have added cyber reputation management practices to their cybersecurity organizations to manage these public cyber ratings. Several firms provide services in the security rating category, each with its own models and algorithms. Cybersecurity teams subscribe to one or more of these services to manage the data used in such ratings. They also subscribe to monitor their ever-growing list of third parties and look for weaknesses that might bring about cyber incidents. Proxy advisors use these same rating services to supplement financial data in annual proxy statements. Other use cases include cyber insurance underwriters looking for evidence-based reasons to reject applications and assist clients in improving their control environments. At the core, such practices increase trust in the digital economy. Credit ratings are an apt model for implementing trust models. Like corporate credit ratings, they can be done with or without involvement from the rated entity. They can also be made available to the public (like a security rating). In-depth analyses can also be done and shared privately (think of this as a pen test or security assessment).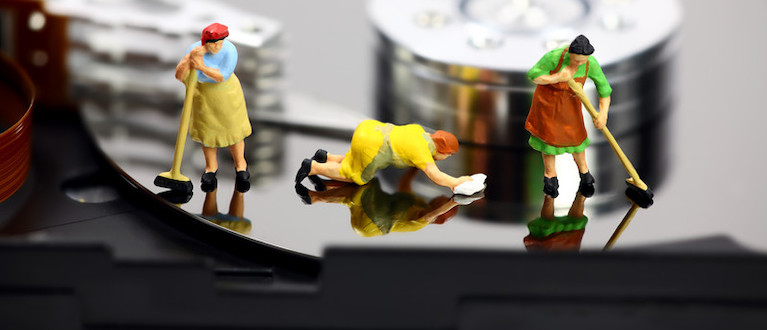 By automating a lot of the tedious policy management away, Cloud Custodian could reduce risk and accidents through more streamlined cloud governance. "It solves the natural problems when infrastructure is in everyone's head," says Thangavelu. By aggregating ad-hoc scripts and unifying policies across an organization, you could immediately instigate new rules without manually reminding all members of an organization, which could take years. For those familiar with Open Policy Agent (OPA), you may notice some overlap in the objectives, as both are engines for enacting cloud-native policies. Compared to OPA, Cloud Custodian has some developer experience perks. For one, you don't have to use Rego, as the policies are written in YAML, which is a familiar configuration language for DevOps engineers. Cloud Custodian uses abstractions on event runtimes for each cloud provider. Furthermore, compared to OPA, you don't need to bind the engine for a particular problem domain, says Thangavelu, as Cloud Custodian is specifically bounded to cloud governance and management.
Even apparently mundane applications, such as smart home utility meters, are targets of opportunity for thieves looking to steal power from the grid. Thankfully, data breaches have appeared in the headlines often enough that customers are awakening to the need for security as a core component of their technology solutions. Increasingly, my group is engaging earlier in the design process to help customers better understand how to adequately provision and scale their devices with a combination of hardware-accelerated cryptography, secure key storage, and some form of physical protection. ... It is important to understand which tools to use and when, starting with the basic building blocks and moving on to complete solutions. It's the equivalent of buying a four-digit combination lock from the hardware store. They all come set to "zero," and we help customers find the best way to program the lock. As the world's devices, systems, appliances and IIoT networks adopt more technology layers, it's crucial to ensure that, as these building blocks are assembled, their attack surface is as small as possible.
A real challenge for businesses is how to manage third-party data. It often has no control over how that data was gathered or how its partners use the data it provides. Another challenge that is often overlooked is data that comes as part of an acquisition of a company. How do you extend ethical controls to that? Langhorne believes that Precisely is aligned in thinking about these different aspects, needs and requirements. Although she is new to the company, she sees Precisely's privacy journey continuing to mature. In the short term, she says, "we have principles that we follow and compliance expectations. In considering the suppliers of our data, we do due diligence. We also have contracts with obligations, and we are very concerned about the quality of our data because that is part of our brand promise. It is about data integrity, and that means having data you can trust. These same principles extend to our M&A activity, an area we have a lot of experience in having acquired seven businesses in the past two years!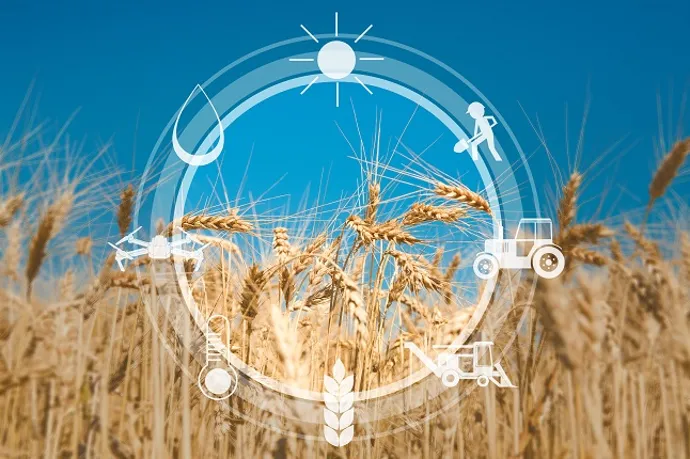 For now, Ganesan says, the biggest problem is the lack of a holistic loop to address sustainability. While farmers are open to innovation, particularly through technology, they often have difficulty embracing sustainability because their suppliers -- which sell seeds, chemicals, and other products -- are slow to adopt lower carbon practices. "We're seeing progress but it's still a bit of the wild, wild west," he says. "In many cases, there's a lack of coordination within industries and by governments." There are some encouraging signs, however. For instance, in February 2022, the United States Department of Agriculture announced that it is investing US $1 billion in companies in order to reduce greenhouse gas emissions and fuel innovation related to climate-based technologies. Ganesan believes that the agricultural industry has only scratched the surface about what's possible with precision technology and analytics. "A key is to develop technologies that not only drive improvements but also create value for farmers. This will accelerate sustainability," he notes.
---
Quote for the day:
"Don't be buffaloed by experts and elites. Experts often possess more data than judgement." -- Colin Powell
---