Candidates are ranked on a scale of one to 100 against the database of traits of previous "successful" candidates, with the process taking days rather than weeks or months, says the company. It claims one firm had a 15 per cent uplift in sales. "I would much prefer having my first screening with an algorithm that treats me fairly rather than one that depends on how tired the recruiter is that day," said Mr Larsen. Griff Ferris, Legal and Policy Officer for Big Brother Watch, said: "Using a faceless artificial intelligence system to conduct tens of thousands of interviews has really chilling implications for jobseekers. "This algorithm will be attempting to recognise and measure the extreme complexities of human speech, body language and expression, which will inevitably have a detrimental effect on unconventional applicants. "As with many of these systems, unless the algorithm has been trained on an extremely diverse dataset there's a very high likelihood that it may be biased in some way, resulting in candidates from certain backgrounds being unfairly excluded and discriminated against."
The other blind spot for legacy banks is their tendency to have a narrow and misguided understanding of disruptive business models. This usually begins with treating a new species of competitors as traditional ones. For example Cathy Bessant, Bank of America's CTO, commented on Apple's announcement of a new credit card: "My reaction when I saw the announcement was, first competitively, all of the features that are in that card are offerings we have today." The propensity to see only the product or service and not the entire business model is common among incumbents across a range of industries. Kodak, Blockbuster and Nokia were only three of the hundreds of disrupted incumbents which were able to see only the product (and associated features) that threatened them and not how the business models of their competitors allowed the creation of entirely new ecosystems that they were poorly equipped to survive in. By stooping down to competing on a feature by feature basis, incumbents lose the chance to redefine an industry that they once dominated.
From the global to the local, cybersecurity breaches affect us in nearly every aspect of our lives. Hackers don't discriminate. They attack small businesses and multinational corporations, federal agencies and local school districts, the young and old, the rich and poor. Many people have called the internet the modern battlefield and cybersecurity professionals the warriors of the digital age. Getting better at protecting ourselves, our businesses, our citizens and our communities against cyber threats will be one of the defining challenges of the next decade — and something we absolutely have to get right. The chief reason cyber attacks are increasing in number, scope, sophistication and damage is it is really hard to get ahead of the hackers. Cybersecurity in 2019 and beyond requires a very different approach than we're used to. And that requires a very different kind of cybersecurity professional. The problem is there are far more job openings in cybersecurity than qualified candidates to fill them.
We're starting to see some rationality about this creeping in around the edges. Take Uber, whose theory of success (at least for now) is that it will dominate local markets for both drivers and riders eventually. If you believe that, then it's worth subsidizing both sides with venture money. Uber may well be Exhibit A of the mythical first-mover advantage illusion. In just three months, Uber lost over $5 billion. The real problem here is one that we've seen before—to seed a market, a startup subsidizes early customers. The theory is that once you have them in the door, you can eventually create pricing power and raise prices. Eventually, unless you have some other revenue stream like darkly trading in people's personal information, you have to charge enough to cover the cost of the service and make a profit. Once those $7 Uber rides start costing $30, riders will be back in their own cars or on the bus. Another "what were they thinking?" example? E-cigarette maker Juul.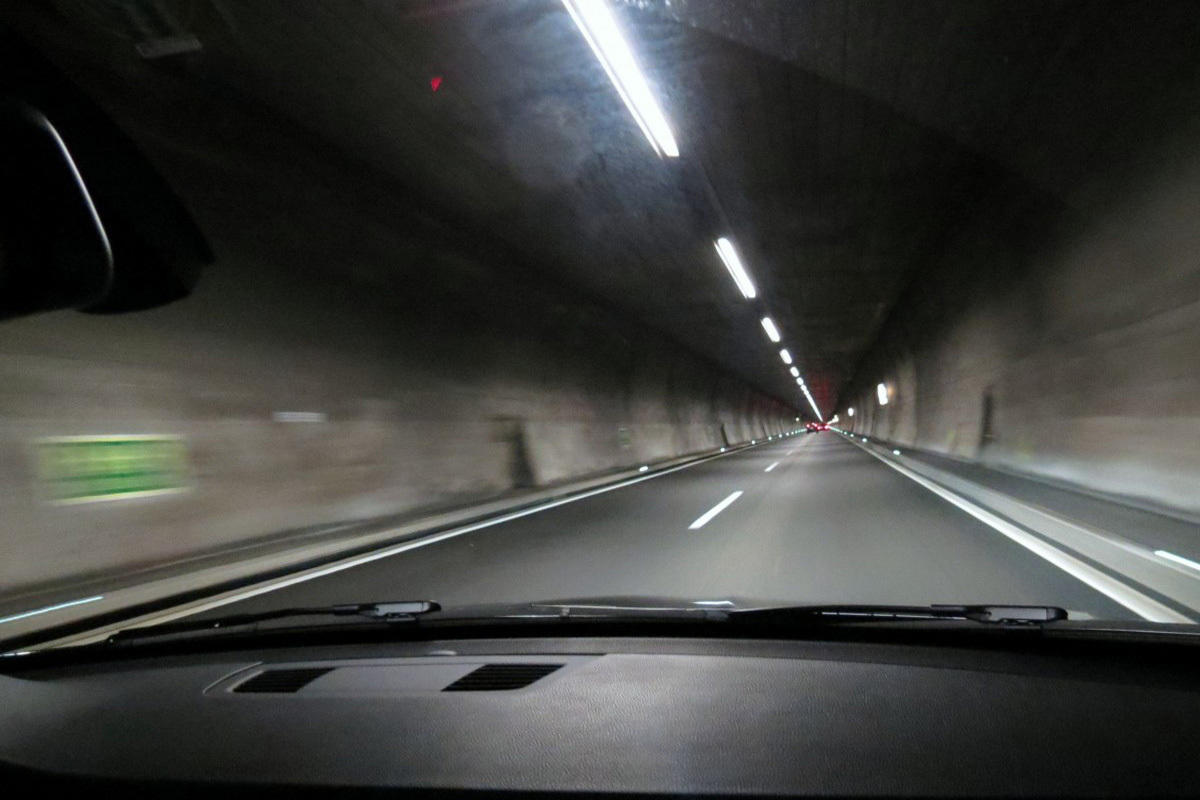 Some CIOs channel solutions to what their internal teams are skilled and have the technologies to implement on their own. Others look to outsource more and seek partners or system integrators to oversee implementation. And some CIOs gripe when business leaders have already selected partners or when the CIO is asked to assist or bail out shadow IT. None of these are optimal, and innovative solutions delivered faster and with higher quality more often requires a blend of internal resources, partners, reuse of existing platforms, and experimentation with new technologies. CIOs should partner with their business leaders on developing an ecosystem of partners and technologies that drive current and future needs. This is not a procurement process nor is it a vendor due-diligence process as both of these assume requirements are known and one ore more vendors already in consideration. This is an exploration, and innovative, digitally minded CIOs are best equipped to define and manage this journey.
Understanding that no cyber resilience solution is complete without the capability to recover from a cyber incident, HPE followed up its delivery of Silicon Root of Trust with its Server System Restore capability, built into iLO 5 amplifier pack. This capability enables organizations to restore servers to its original operating environment. MI&S detailed these capabilities here. HPE continues to deliver on its cyber resilience with two new features that further put the company in a leadership position. One of the newer features that hasn't been covered too much is called One-Button Secure Erase. This feature is exactly what it implies - the ability to completely erase every byte of data that sits on an HPE server when an IT Department decides to end-of-life infrastructure. When that old server is ready to be recycled or donated, IT organizations can have confidence there will be no traces of data or proprietary information. This is an invaluable feature for organizations of all sizes.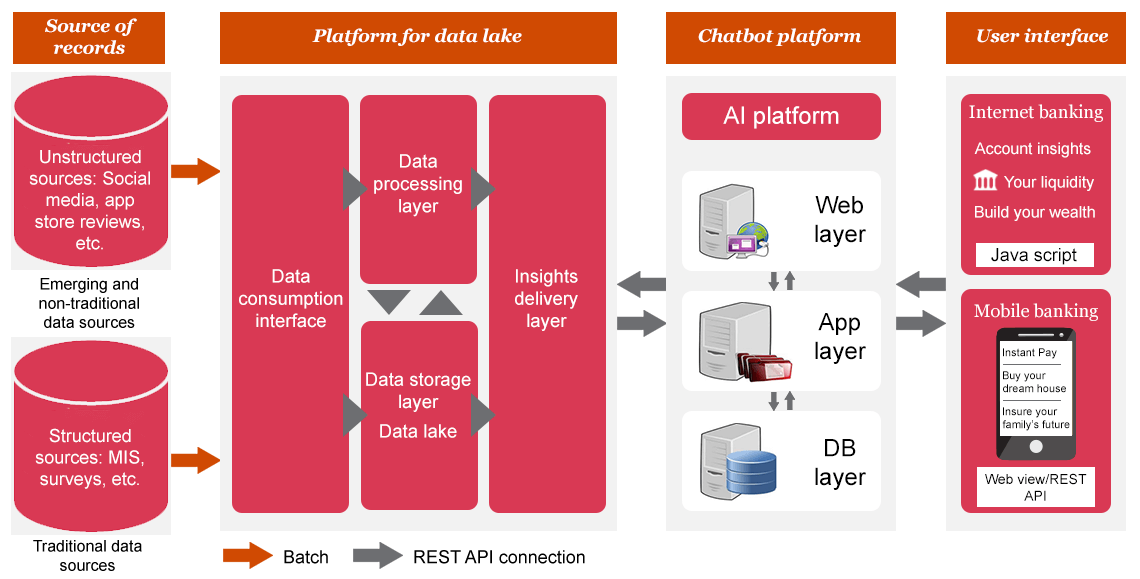 With chatbots gaining more traction, many firms across the globe have started offering off-the-shelf products that help developers to build, test, host and deploy these programs using Artificial Intelligence Markup Language (AIML), an open source specification for creating chatbots3. A few platforms support integration with payment providers for seamless processing of customer payments based on a customer's interaction with the bot. Increasingly, chatbots are also attracting interest in the world of FinTech, and a number of companies have developed their own chatbots using proprietary technology and algorithms. Chatbots utilise application programming interfaces (APIs) to integrate with data management platforms. This allows them to analyse the extracted data as well as web- and mobile-based user interfaces and deliver the necessary insights to the end customer. ... In their current form, chatbots have reached a certain level of maturity.
"A company with a clear vision of the future is more likely to win by either setting the rules of the game or being quick to take advantage of an unfolding new industry landscape defined by other players." The CIO can catalyze a board to "look for gaps; reframe closed mindsets; provide external perspective; and point to potentially better options or directions. "Executive teams, no matter how effective at current operations, can often become myopic. A (CIO's) big, well-aimed, simple question can disrupt such complacency," he says. But, before this can even begin to happen, there remains the non-trivial matter of achieving board appointment for a technologist in the first place. CIO or CTO NED board appointment is a needle that is hard to move in a boardroom culture dominated by finance and general management. To move it, Gartner's formula is to invite board candidates with technology backgrounds to a series of dinners, also attended by major recruiting firms and board chairmen.
It's tempting to point the finger at network operators for failing to deploy RPKI. But another finger needs to be pointed at the software vendors for providing shoddy documentation. Routing security isn't the only system where deploying existing tools can make a big difference. Huston said in 2017 that failing to secure the DNS with DNSSEC is savage ignorance. Network operators should get onto that before fingers are pointed at them. Network operators should also avoid being the recipient of pointing fingers by deploying DMARC message authentication to prevent spammers from spoofing their domains for email. The UK's National Cyber Security Centre (NCSC) has used DMARC to significantly reduce that risk for government domains. "That's how you stop people clicking on the link, because they never get the crap in the first place. Simple things done at scale can have a difference," said Dr Ian Levy, the NCSC's technical director in 2018. The Australian government has also been deploying DMARC on its domains, though its efforts have lagged behind the UK.
Thinking about scaling beyond your Postgres cluster and adding another data store like Redis or Elasticsearch? Before adopting a more complex infrastructure, take a minute and think again. It's quite possible to get more out of an existing Postgres database. It can scale for heavy loads and offers powerful features which are not obvious at first sight. For example, its possible to enable in-memory caching, text search, specialized indexing, and key-value storage. ... Postgres provides a powerful server-side function environment in multiple programming languages. Try to pre-process as much data as you can on the Postgres server with server-side functions. That way, you can cut down on the latency that comes from passing too much data back and forth between your application servers and your database. This approach is particularly useful for large aggregations and joins. What's even better is your development team can use its existing skill set for writing Postgres code. Other than the default PL/pgSQL (Postgres' native procedural language), Postgres functions and triggers can be written in PL/Python, PL/Perl, PL/V8 (JavaScript extension for Postgres) and PL/R.
---
Quote for the day:
"Give whatever you are doing and whoever you are with the gift of your attention." -- Jim Rohn
---