One aspect is to implement change management on the automation, including the scripts, config files, and playbooks, used to manage the network. The use of code management tools helps with this: check-out and check-in events help staff remember to follow other parts of proper process. Applying change management at this level means describing the intended modifications to the automation, testing them, planning deployment, having a fallback plan to the previous known-good code where that is applicable, and determining specific criteria by which to judge whether the change succeeded or needs to be rolled back. ... Putting in place automation to lock-in a network state is a change management event, and in a sense, a change to the architecture; creating it and putting it into production needs to go through the whole approval and deployment process, and all future changes need to be made with its presence and operation in mind—considering it has to be part of future change management evaluations.
In addition to imperiling consumers' PII, cyberattacks also cause consumers to feel helpless about their ability to protect their own data. According to ISACA's survey report, about one in five consumers in the US, UK and Australia experience a sense of resignation that there is nothing they can do to protect themselves from cybercrimes. Nearly half of consumers in the US, UK and Australia think that they are likely to be a victim of cybercrimes. Although the initial cyberattack occurs just once, the lasting impacts of that attack continue for an unknown amount of time. If consumers' data are stolen during cybercrimes and are subsequently sold to malicious actors, one attack can turn into a headache of fraud, identity theft and social engineering scams for the foreseeable future. Cyberattacks that compromise personal medical information in the healthcare industry or important account details in the financial services industry can cause emotional and financial stress. In the United States, the public is beginning to worry about state-sponsored cyberattacks against national security and defense systems and government agencies, in addition to their own personal information.

Heineken says it is fully committed to the path to net zero – and that there are efforts around the organisation to achieve this goal. Sustainability is top of mind in the strategies and tactics for digital transformation. "We have several fully green breweries," said Osta. "This started in Austria a few years back with Goesser and is now being replicated in markets including France and Brazil. We also have 3D printers in 40 breweries, with 25 more in plan for this year. 3D printing on-site is very effective when it comes to spare parts management as it reduces carbon emissions. "There is also an incredible effort being made on the data side in terms of what we can estimate and measure. We are always looking at emerging data standards for better quality data to exchange across the ecosystem with our suppliers. The challenge is that often in sustainability we are faced with dark data – data that is critical but not collected or visible. "The corporate value chain (Scope 3) reporting requires an ecosystem approach of data exchange.
The legislation stops short of mandating national IDs. It would create a task force to create standards and recommend a voluntary program for states, local, tribal and territorial governments to verify identities online for "high-value transactions." About a half-dozen states have already rolled out mobile drivers licenses in the pilot phase. Nationwide standards would help ensure these new IDs are secure and provide a guide for others states. Grant says online verification could be offered in a variety of forms, such as on-demand validation services, which could become part of the credit card application process, or a mobile app on smartphones that people could carry in their pockets. "Identity is very personal," Grant says. "You're probably going to need to create a few different channels for Americans to be able to tap into these authoritative sources. I'd be thrilled to have a mobile driver's license app on my phone. Others would say, 'I don't want to have an app from the government on my phone.'"
The Bad Actors Know About You. And they know exactly why you keep putting off addressing your cybersecurity vulnerabilities. Don't give attackers any more advantages when it comes to breaching your law practice. My advice?Be more reticent when it comes to sharing personal information on social media. (For example, if you work from home, register as an online business when you set up your Google Business profile so that your physical address and photos of your home won't show up on Google Maps.) Be less trusting of seemingly friendly messages and emails that cross your transom. While technology solutions can greatly improve your defenses, humans are the last line of defense. Don't click on attachments from unknown senders. If a large file arrives from someone you haven't heard in for a long time, call them to say hello and ask about the email before you click. Be more vigilant in general — including asking qualified cybersecurity professionals to assess your current level of protection and recommend safeguards. Rereading this, even I got stressed.
No one likes a white blank screen, especially your users. Lagging resource loading waterfalls need a basic placeholder before you can start building the layout on the client side. Usually, you would use either a spinner or a skeleton loader. As the data loads one by one, the page will show a loader until all the components are ready. While adding loaders as placeholders is an improvement, having it on too long can cause a "spinner hell." Essentially, your app is stuck on loading, and while it is better than a blank HTML page, it could get annoying, and visitors would choose to exit your site. ... Modern JavaScript frameworks often use client-side rendering (CSR) to render webpages. The browser receives a JavaScript bundle and static HTML in a payload, then it will render the DOM and add the listeners and events triggers for reactiveness. When a CSR app is rendered inside the DOM, the page will be blocked until all components are rendered successfully. Rendering makes the app reactive. To run it, you have to make another API call to the server and retrieve any data you want to load.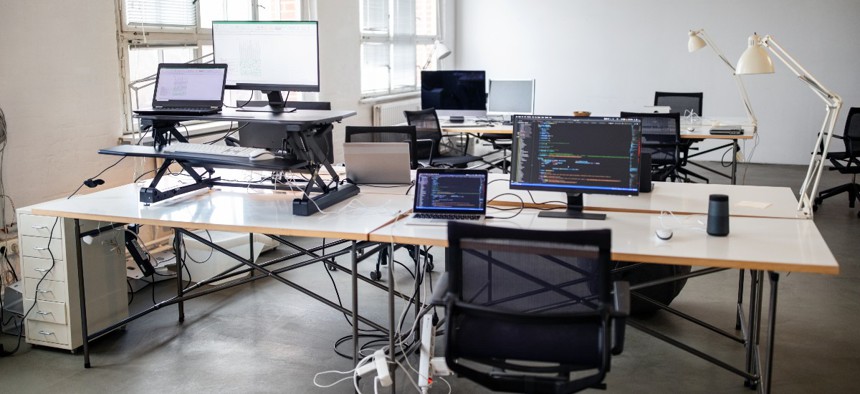 The public sector can be deliberately hard to understand. From the multiple terms and acronyms used to describe programs and agencies, to an incredibly complex technological infrastructure, beginning a career in government can seem daunting. That is compounded when realizing even entry-level roles often require at least five years of experience. Many cybersecurity job descriptions highlight requirements for certifications and achievements, which can only be earned after a certain amount of time in the field. Instead of having such high expectations for entry-level candidates, which will only continue to leave hundreds of jobs unfilled, government agencies need to update their job descriptions to be truly entry-level and seek out college graduates or individuals who might have just completed a cybersecurity bootcamp or training program—and who have yet to gain any experience. It would also be beneficial to look at talent that might not come from a STEM field. Candidates with backgrounds in history or English can bring skills like analytical thinking and communication to the table—skills that are often a lot harder to teach than computer science.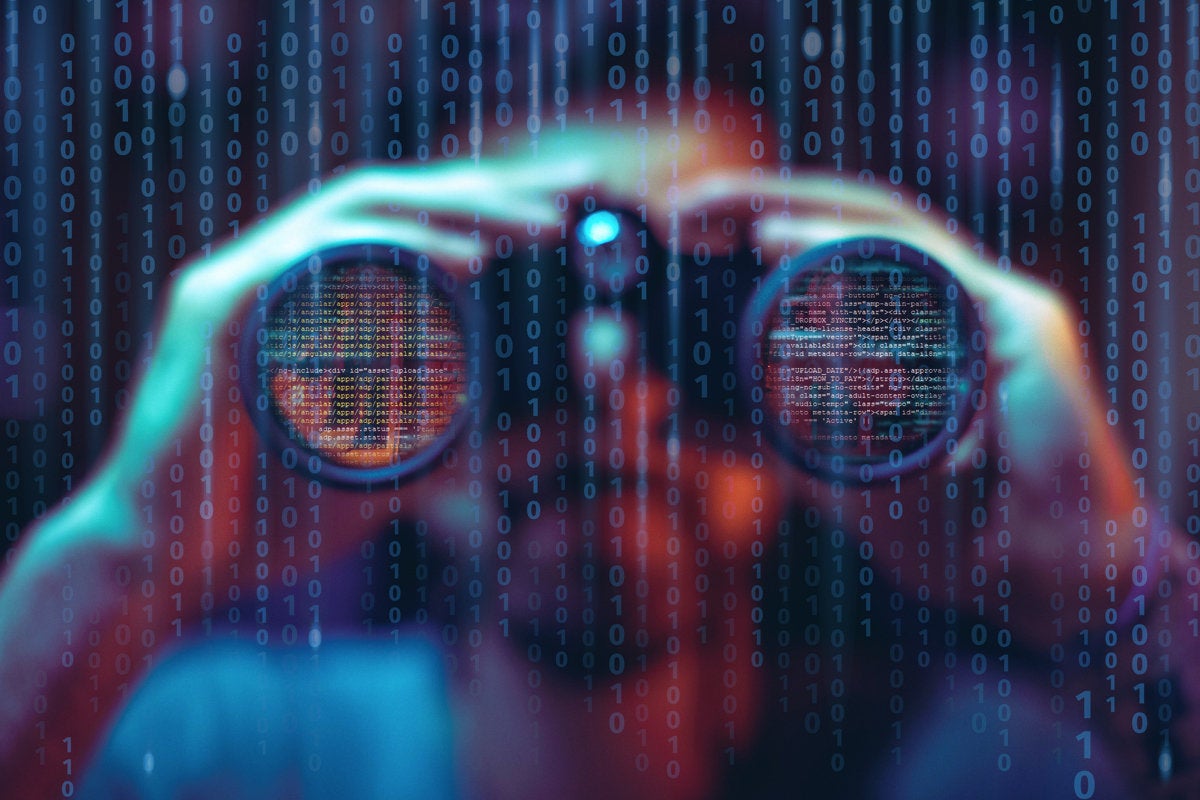 Video conferencing platforms such as Zoom and Microsoft Teams have become a staple of remote/hybrid working. However, new academic research has found that bespectacled video conferencing participants may be at risk of accidently exposing information via the reflection of their eyeglasses. ... Users may not associate posting pictures on their personal social media and messaging apps as posing a risk to sensitive corporate information, but as Dmitry Bestuzhev, most distinguished threat researcher at BlackBerry, tells CSO, accidental data disclosure via social apps such as Instagram, Facebook, and WhatsApp is a very real threat. "People like taking photos but sometimes they forget about their surroundings. So, it's common to find sensitive documents on the table, diagrams on the wall, passwords on sticky notes, authentication keys and unlocked screens with applications open on the desktop. All that information is confidential and could be put to use for nefarious activities."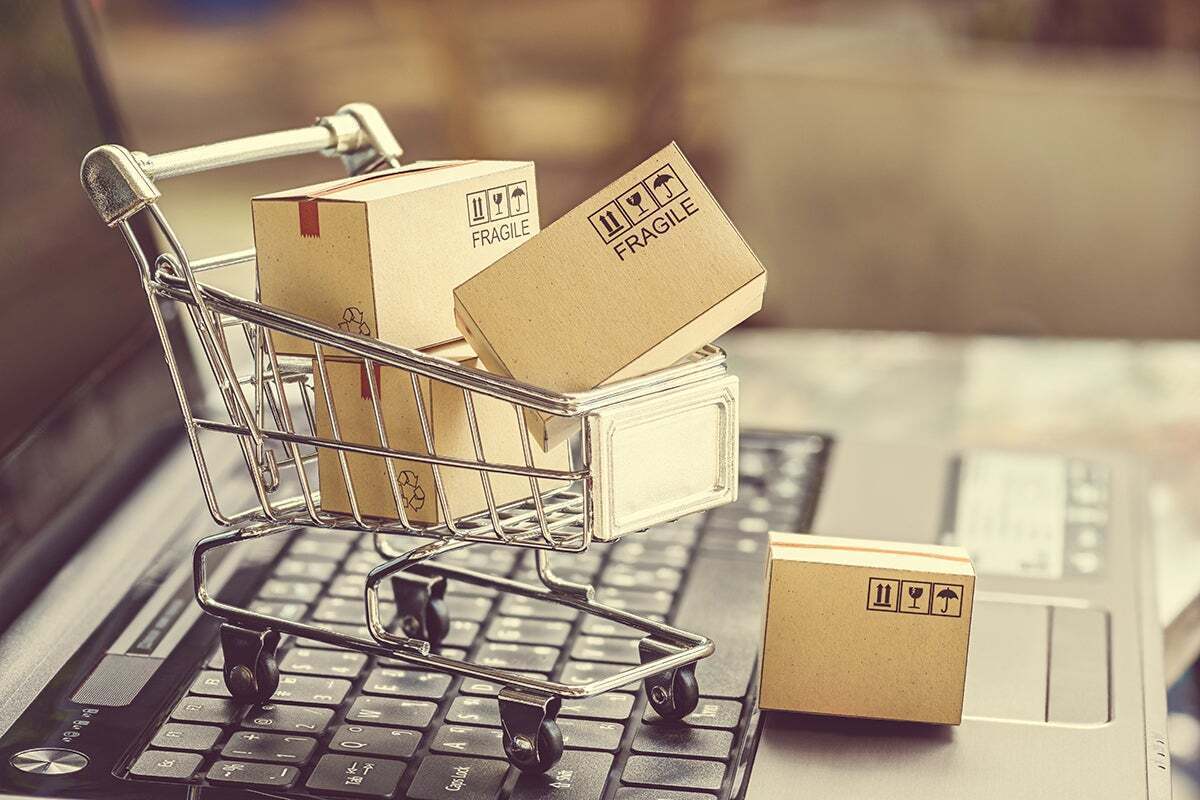 Used equipment can run as well as new equipment "when you find the right seller," says Peter Strahan, founder and CEO of Lantech, a managed IT services provider. "This allows you to rapidly cut the costs of a data center with used equipment." In addition, deploying used IT equipment is generally good for the environment, Strahan says. "While the equipment could theoretically be recycled, it takes a lot of manpower," he says. "Finding a use for it after it becomes obsolete saves a lot of time and money when it comes to recycling and stops the equipment going to the landfill." A lot of companies "value the 'green' benefits of redeploying hardware," says Cameron James, executive vice president of CentricsIT, a global IT services provider. "The best way to reduce IT waste is to use any product to its maximum lifespan, without compromising on performance. This is easy to do. Many used products are N-1—just one generation back from the latest OEM lines." It can also make sense to buy used equipment if an organization has moderate powering needs in its data center, Strahan says. "If you have large powering needs, you will need the most efficient equipment," he says.
So what can be done about it? It is a question that has been plaguing the IT industry for years, and the lack of a definitive answer often makes it easier to just turn on another air-conditioning unit and look the other way. But that's causing even more harm. So what are the alternatives? Storing less data appears to be an obvious answer, but it would be almost impossible to implement, because who decides what parameters are worth recording and what are not? The BBC learned this the hard way when it trashed much of its TV archive during the 1970s and 1980s, assuming that it would be no use. Then came the VCR, the DVD player and, of course, streaming. Ask any Doctor Who fan and they will grimace at the number of early episodes of the long-running Sci-Fi series that have been lost, perhaps forever, because of a lack of foresight. So, that's the case to justify digital hoarding. But it all has to be stored somewhere, and those facilities have to be environmentally controlled.
---
Quote for the day:
"Leadership cannot really be taught. It can only be learned." -- Harold S. Geneen
---