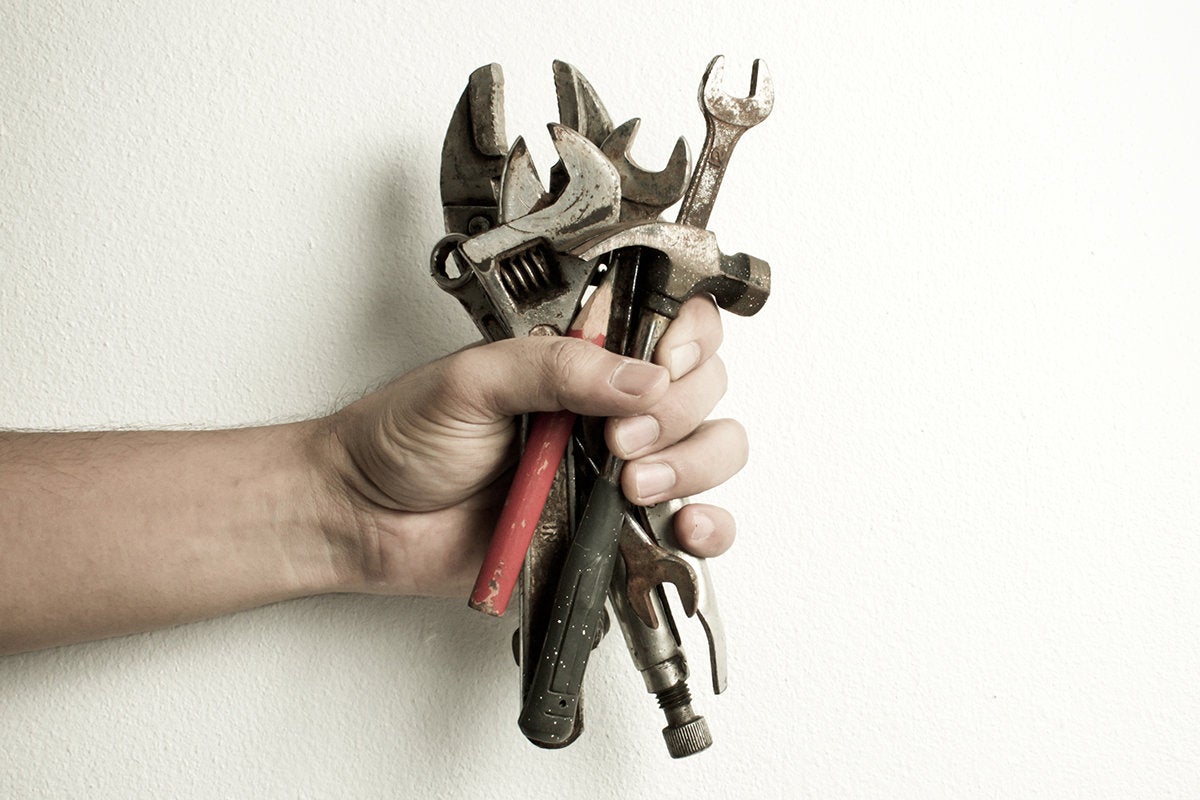 What I'm seeing now is a clear demand: a demand that those charged with managing clouds be given the tools not only to find issues with applications, databases, and other cloud-based production processing, but also to automate most simple fixes without bothering humans.This is a mandate for a few core reasons: First, putting humans in the process means that responses will be inconsistent. Different humans will be charged with fixing problems at different times and will do so in different ways. In some cases they won't get fixed in a timely manner, considering that humans sleep through the phone ringing or find other ways to ignore issues with their applications deployed on the public cloud. Second, we now have automation capabilities that can do some pretty remarkable things. With machine learning we can not only automate some fixes, but do experienced learning as things are being fixed. For instance, once you find out that the database should be reset before the middleware server on your public cloud provider, you can store that knowledge for later. I've built nothing but management with automated fix or self-healing capabilities. Why? People need their sleep, and outages get fixed so fast most never even knew they happened. Sound better?
It's more about: How do you get more effective in terms of transformation? Or how do you get more effective in terms of software development delivery? Because there's no shortage of good ideas. There's just really a shortage of people being able to get things done fast enough, quick enough, efficiently enough for the dollars they have, and a lot of organizations struggle with that. There's a lot of different ideas out there from the Agile community, the DevOps community. They say, 'Do these practices, and you'll get better.' What I found is that I'm in a somewhat unique industry in that I'm a thought leader, but also, when I work with organizations, I don't work with them unless I can stay with them through the journey and help coach them along the way. That gives me a couple of advantages. One is I don't know exactly what to tell them up until they start running into problems. Two is that I get to learn from them along that journey. So, I get to see what's working and what's not working.
"While market sizing is difficult to specify with any accuracy, we do know the number of organizations running COBOL systems today is in the tens of thousands. It is impossible to estimate the tens of millions of end users who interface with COBOL-based applications on a daily basis, but the language's reliance is clearly seen with its use in 70 percent of global transaction processing systems." What does that mean? Britton explained: "Any time you phone a call center, any time you transfer money, or check your account, or pay a mortgage, or renew or get an insurance quote, or when contacting a government department, or shipping a parcel, or ordering some flowers, or buying something online at a whole range of retailers, or booking a vacation, or a flight, or trading stocks, or even checking your favorite baseball team's seasonal statistics, you are interacting with COBOL." That's because the largest number of businesses using COBOL are financial institutions. This includes "banking, insurance and wealth management/equities trading. Second is government services (federal, provincial, local)."
According to Liberty lawyer Megan Goulding: "This disappointing judgment does not reflect the very serious threat that facial recognition poses to our rights and freedoms. "Facial recognition is a highly intrusive surveillance technology that allows the police to monitor and track us all. It is time that the government recognised the danger this dystopian technology presents to our democratic values and banned its use." Despite their ruling, the judges said "the future development of AFR technology is likely to require periodic re-evaluation of the sufficiency of the legal regime," leaving the door open for further conflict over use of the technology. "I recognise that the use of AI and face-matching technologies around the world is of great interest and, at times, concern," said South Wales chief constable Matt Jukes. "I'm pleased that the court has recognised the responsibility that South Wales Police has shown in our programme. With the benefit of this judgment, we will continue to explore how to ensure the ongoing fairness and transparency of our approach."
Knative allows organizations to run their own serverless architecture on their own servers—in practice, this is more normal than it sounds. "There are many, many reasons… the most common one we hear from our customers is around security," William Markito Oliveira, senior manager of product management at Red Hat, told TechRepublic. "Financial institutions, healthcare, they would prefer to [be] running on their own data centers, or they can't move all the data that they have to the cloud." "The other is around portability, and the vendor lock-in story, where they want to do serverless but on their own terms," Oliveira continued. "They want to be able to run the same kind of workload… without having to rewrite all their applications for that specific implementation of serverless." "One of the key benefits that you get out of Kubernetes," according to Oliveira, is consistency. "For every Kubernetes cluster, that application is going to behave exactly the same way regardless of which Kubernetes distribution you are using, or regardless of where that particular Kubernetes [cluster] is running. [Moving] from Cloud provider A to Cloud provider B, there is always some rework that you have to do at the application level."
A learning process is required in order to expand on different points of view when observing a customer, and this is already being introduced in the education sector; at Deusto Business School within the Master in Business Innovation (MBI) for example, 15 students travel every year to Florence in order to learn from artistic work. You do learn in a very different way listening to the voice of Lorenzo de Medici (1449-1492). It is not a data-driven, but a data-inspired industry that we are heading for today, brought together with a wide variety of perspectives, if we want to see our customer as a human being and not just a consumer of mass-production. What we need is a healthy mix of big-data analysis, ethnographical research, anthropological views, and continuous education to expand the vision on our business! The digital industry has learned this lesson, and you can already find ethnographic observation in many sectors, which is near to becoming a market standard already.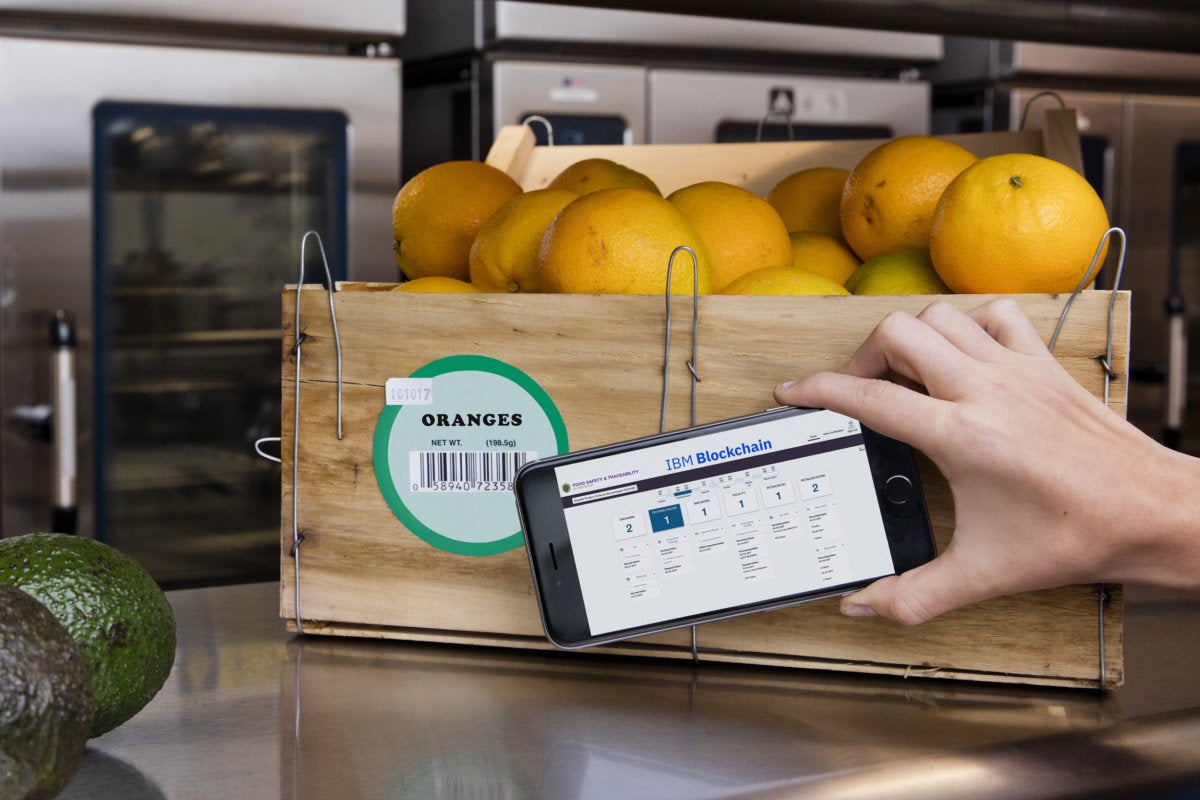 "There are two different worlds. You have business-to-business [B2B] transactions and business-to-consumer [B2C] transactions. If you look at B2C, many times people will substitute convenience for privacy," Woods said. "This is one of the big issues we have in today's world, where all these tech giants are out there in social media and consumers will say, 'I'll give my personal information away to Facebook, Google, Apple or Amazon and they'll give me services in return.'" Much in the same way IT shops control which employees can access sensitive information within a business through rights management and permissions, businesses want to segregate information they may not want rivals to see. In the B2B world, where privacy and confidentiality are prized over convenience, companies don't do business with partners they don't know – hence a permissioned blockchain. "So, if you look at the B2B environment for blockchain, it pretty much looks the same way. You need to be permissioned and everyone needs to know everyone else," Woods said. "All companies go through know-your-customer and anti-money laundering processes to ensure all players are who they say they are. Businesses do business based on trust."
The challenge is how to inject automation into areas such as data centers, IoT and granting network access to endpoints. In the past, automation and manageability were afterthoughts, he said. "The wired network world never really enabled native management monitoring and automation from the get-go." Melkote said HPE is changing that world with its next generation of switches and apps, starting with a switching line the company introduced a little over a year ago, the Core Switch 8400 series, which puts the the ability to monitor, manage and automate right at the heart of the network itself, he said. In addition to providing the network fabric, it also provides deep visibility, deep penetrability and deep automation capabilities. "That is where we see the wide network foundation evolving," he said. In the wireless world, speeds and capacity have also increased over time, but there remains the need to improve network efficiency for high-density deployments, Melkote said.
During the remote procedures, Dr. Patel used Corindus' CorPath GRX robot and a hardwired internet connection, manipulating the robot with a set of joysticks and a video monitor. Corindus has performed several remote test cases in the U.S. since, but Dr. Patel's procedure marked a major milestone in medicine. "Remote procedures have the potential to transform how we deliver care when treating the most time-sensitive illnesses such as heart attack and stroke," says Mark Toland, President and Chief Executive Officer of Corindus Vascular Robotics. "The success of this study paves the way for large-scale, long-distance telerobotic platforms across the globe, and its publication in Lancet's EClinicalMedicine demonstrates the transformative nature of telerobotics. While remote robotic procedures are still in the early stages of development, it is clear we are on track to expand patients' access to care, while reducing their time to treatment."
Surging interest in low-code/no-code adoption comes not just to help increase developers' productivity, but also to empower enterprise business users. A Gartner report on the low-code space, released in August 2019, predicted that by 2024, 75% of large enterprises will use at least four low-code development tools for both IT application development and citizen development, and over 65% of applications will be developed with low-code technology. Upwork, the web platform for matching freelance workers with jobs, recently identified low-code development skills as rapidly gaining in popularity, particularly for developers familiar with Salesforce's Lightning low-code tools to build web apps. Low-code analyses from Gartner and Forrester in 2018 did not rank Microsoft as a leader, but the software giant shot up in the rankings with the latest release of its Power Platform and PowerApps low-code environment that broadly supports both citizen developers and professional developers.
---
Quote for the day:
"No matter what accomplishments you make, somebody helps you." -- Althea Gibson
---