According to Kumar, the variety AI courses leads to lots of debate around who should take responsibility for ensuring workers have the right AI skills. He asks, "is it enterprises, institutions, governments or individuals? "While everyone should take their share of responsibility, in the short term, it is essential for enterprises to create internal opportunities for their current employees to upskill. Only by training their current workforce to be AI-ready, can businesses truly take the technology to the next level." As the technology moves across the hype cycle, AI is scaling and becoming more pervasive in the enterprise. Use cases are emerging and organisations are realising the benefits that can be extracted from AI "and are looking to undertake business-wide initiatives around it," continues Kumar. "We are also seeing greater depth and complexity when it comes to AI projects themselves since organisations now have a better understanding of it and have defined specific use cases — and are more realistic about budget provisions. As a result, AI is finding use across more technologies and industries than ever before.
Roberts says that effort requires significant coordination. The current target in Leeds is to get 8,000 people a year who are digitally excluded and make them digitally included. Roberts says he only has four co-ordinators at the moment, but his team also works with 70-plus third-party organisations. These specialist partners help people – such as the elderly – to get online and to do the things they want to do. "We believe everyone can get involved through that locality-based ecosystem – all we are is the convenors," says Roberts. "But if we could give grants to train people on technology, then I think that change could make a massive difference. People might talk about spending £3,000-plus on something like HoloLens, but just think about how you could use that money to empower the people who deliver digital inclusion." ... Foote says the team's business model relies on outsourcing as much non-core expertise as possible. Technology partnerships can play a key role in F1 – and Haas F1 uses trusted providers to help the team achieve its aims. "If money was no object, I'd use the cash to both seek out new technology and then to use it to ultimately create benefits for the team," he says.
F-Secure said its honeypot network recorded 12 times more attack events during the first six months of this year than in the first half of 2018, with the increase driven by traffic targeting the IoT Telnet (760 million attack events) and UPnP (611 million) protocols, with most coming from devices infected with Mirai. Meanwhile, the SMB protocol, which is more commonly used by the Eternal exploit family – first used during the 2017 WannaCry outbreak – to spread ransomware and trojans, was behind 556 million events. According to F-Secure, a recent development has been new variants of Mirai that are engineered to infect enterprise IoT devices, such as digital signage screens or wireless presentation systems. This is a source of concern because it allows attackers access to higher-bandwidth internet connections, which means the scale of any resulting DDoS attacks is potentially much higher.
Households today have situations where both spouses are working or are often out of the home, while having kids and elders at home. So safety and security is starting to be an important and basic driver of Smart Living as a means to be warned when things are happening at home or to be able to quickly seek help. Intrusion sensors, Panic buttons, Laser perimeters and more are available through the use of IoT technology to alert the authorities. IP Cameras with AI technologies such as image recognition and interpretation allow for identification of dangerous situations without needing a human being to constantly monitor video feeds. For certain aspects like fire safety in many of these high-rises, there is an increasing concern that unless Smart Living features like smoke or fire sensors detect the safety event early, it may be challenging in many of high rises to control a fire event or even depend on fire engines trying to make their way through impossible traffic. In addition to these from the comfort and convenience perspective, Smart Living can provide many advantages through thermostats, video door bells, air conditioners, motorized curtains and blinds, microwaves, washing machines, coffee makers and more.
Network brownouts are unanticipated and unplanned drops in network quality, which could cost organizations more money than expected, according to a recent survey from Netrounds, a network monitoring software provider based in Sweden. The survey examined common network performance issues organizations face -- network brownouts, in particular -- and the extent of a brownout's potential damage. Netrounds surveyed 400 respondents across the U.S. from companies with over 1,000 employees. Overall, respondents claimed that IT teams didn't notice over 60% of network brownouts, as some alarm systems often didn't detect these network performance issues. This means customers and employees discovered over 40% of brownouts, the survey said, while 14% went unreported. Although 90% of respondents said their network is critical to business operations, network brownouts remain a persistently silent but detrimental foe.
The idea for no meeting days isn't necessarily new, but the issue begins when there's lack of enforcement. It's up to the managers to weave this mindset into the team's culture and lead by example to set the tone. If a meeting is scheduled on a designated no-meeting day, encourage the team to move it or decline it. I also encourage team members to challenge meetings booked on designated no-meeting days by asking the organizer if the meeting can be moved or if your presence is required. If there's pushback, this is where management comes in. CTOs and team leaders need to advocate for employees within the company too. It's important to reiterate the benefits at all-hands or staff meetings to ensure employees are well-versed in the benefits and understand why the rule is in place. Lastly, managers should remember to stay flexible and remain open to new ways to the rule can fit into a team's structure and schedule. The more you allow others to be involved in the rule, the more likely they'll stick to it.
"Plain and simply, brute-force attacks are the primary choice for hackers because it works, we're seeing that there are an abundance of accounts that have way too many insecure and weak passwords – making it too easy for hackers to bypass them," Jarno Niemela, principal researcher at F-Secure, told ZDNet. Remote Desktop Protocol (RDP) attacks can also be conducted in this way, with attackers attempting to guess passwords in order to remotely gain control of internet-facing endpoints. It's also possible for hackers to use underground forums to buy the usernames and passwords required to attack previously compromised endpoints. But despite the rise in brute force attacks, spam and phishing remains a highly common attack vector for ransomware: almost a quarter of the ransomware attacks targeting F-Secure honeypots looked to deliver ransomware via email. All it can take for an attack to potentially compromise an entire network is for one user to download a malicious attachment – especially if the network is running unpatched software or doesn't have anti-virus. GandCrab ransomware was commonly distributed by email during the first half of this year.
Sam Curry, chief security officer at Cybereason, said the organisation had taken appropriate steps to limit any damage caused. "Kudos to Unicef officials for leaning in and taking steps to limit the damage. The problem is that the word 'breach' has a Pavlovian response in the media. We have been trained to treat all breaches the same, and they aren't. So Unicef is leaning in, taking it seriously, apologising and fixing it," he said. Curry pointed out that there was a world of difference between hacks targeting confidential data, such as credit card numbers, that they know how to monetise, and an accidental leak. "Just because it's sensitive and could be very bad doesn't mean Snidely Whiplash is waiting behind the dumpster and making a run on liquidating the data. It's sensitive also because it's children, it's a not for profit and we never want to think it's okay to lose data in any way, but there remain degrees of breach and degrees of impact nonetheless."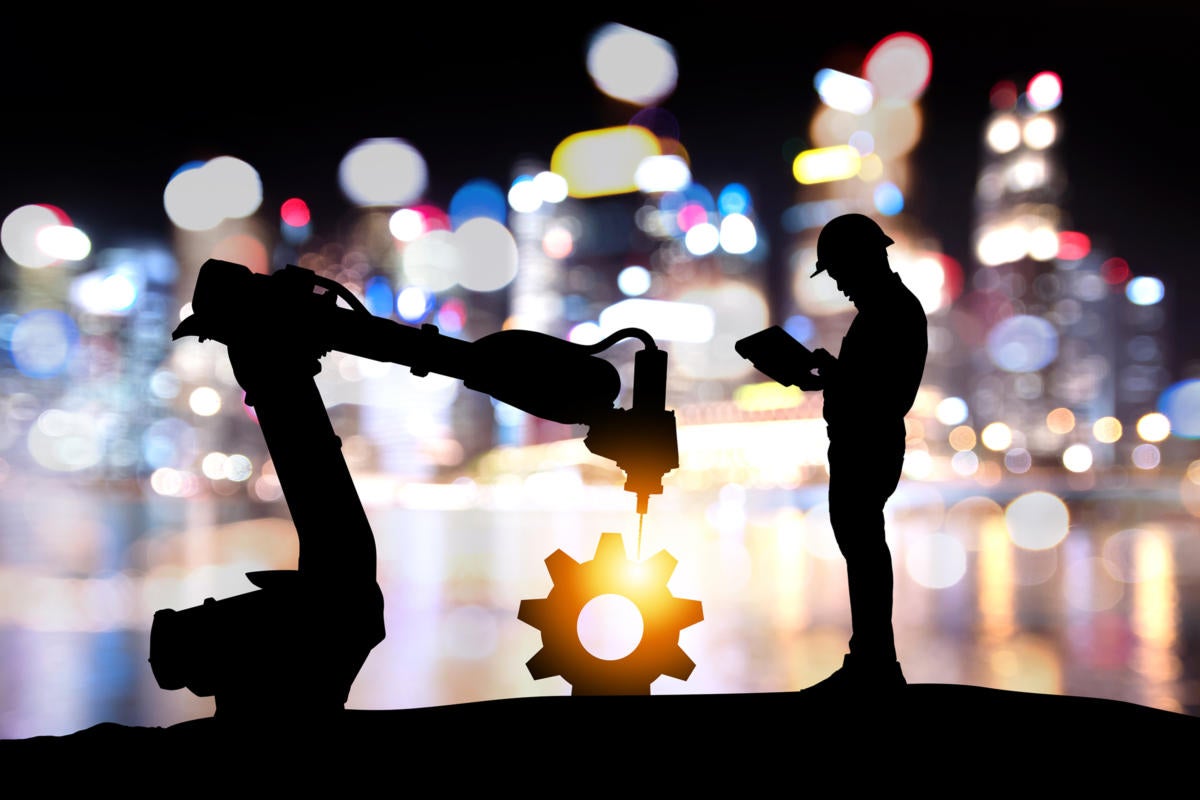 With IIoT, connections can be much more dynamic and traffic can flow between devices in an "east-west" pattern, bypassing where the firewalls are located. That means security teams would need to deploy an internal firewall at every possible IIoT connection point and then manage the policies and configurations across hundreds, possibly thousands of firewalls, creating an almost unmanageable situation. To get a better understanding of the magnitude of this problem, I talked with Jeff Hussey, president and CEO of Tempered Networks, which specializes in IIoT security solutions, and he told me about one of the company's customers that explored using internal firewalls. After doing an extensive evaluation of where all the internal firewalls would need to go, the business estimated that the total cost of firewalls would be about $100 million. Even if a business could afford that, there's another layer of challenges associated with the operational side. Hussey then told me about a healthcare customer that's trying to use a combination of firewall rules, ACL, VLANs, and VPNs to secure their environment, but, as he put it, "the complexity was killing them" and makes it impossible to get anything done because of the operational overhead.
The core benefits that enterprises implementing AI are seeking are around cost-reduction, enhanced efficiency and actionable insights. While these are significant benefits, enterprises are looking at them in silos. This limits the potential impact of AI, which can be huge, if implemented holistically across the recruitment value chain through a well thought out strategic plan. Enterprises need to look at the potential of AI through two key lenses – what can be achieved with the current maturity of AI technology in the near term and the expectations from AI in the long term as the technology matures and buyers become more comfortable with the concept and use of AI in their recruitment processes. In the first scenario, with the current maturity of AI and other digital technologies, there is potential to digitalize close to 50% of all talent acquisition processes that are currently performed manually. The exhibit below shows the extent of digitalization in high potential processes that can be achieved, from the existing state, by leveraging AI in combination with other digital technologies.
---
Quote for the day:
The very essence of leadership is that you have to have vision. You can't blow an uncertain trumpet. -- Theodore M. Hesburgh
---