Researchers combined functional magnetic resonance imaging (fMRI) with the behavioral task. Participants' blood oxygen level-dependent (BOLD) variables were examined through moderated mediation analysis, capturing a relationship between brain activity and multiple levels of performance, and testing whether the mediation is different for conditions of agreement and disagreement. When participants learned their partners agreed with their opinions, they significantly increased their bets, thus confirming they were confident with their decision. Participants only slightly decreased their wagers when their partners disagreed. The impact of the partner's opinion was far greater when it confirmed the player's judgment, and the partner's opinion was more likely to be disregarded when it was contradictory — consistent with confirmation bias. The functional brain imaging data revealed a region whose activity modulation was associated with decision-making and memory. The posterior medial prefrontal cortex mediated the strength of confirming opinions over disconfirming opinions, and tracked agreements more closely than disagreements.
One of my favorite success stories is a lady that had gone through Coburn Place as a resident, which means she was abused and needed to find shelter for herself and her children. We were doing our Holiday Home party where we provide Christmas trees, ornaments and other holiday decorations to the residents to have for their apartments. She came in with a pink t-shirt, her hair was pink and she came up to me asking for pink lights for her Christmas tree. She had a great smile and her positive attitude was contagious. I asked her why she wanted pink lights and she said her cancer was gone and she wanted everything to be pink for the Holidays. For any person to have gone through what she did and to have that positive attitude and outward happiness to me, defines success. ... Focusing on what we know about our industry and using it to educate the next generation through their teachers will provide more connection between what the kids are learning and a potential career in technology.
Even when enterprises do all the right things and make sure everything is protected, they can still be at risk of breaches or attacks thanks to third-party services. Waugh said a fair chunk of the breaches he sees are not direct attacks on a company system but a compromise of a third party that has access to that system to process data. "As an industry, we do a really poor job of understanding risk when it comes to third parties. As much as we work to keep ourselves secure, we have a very limited understanding of what third parties we have out there. How do we secure those?" he said. Companies should have a thorough understanding of third-party partners accessing their data, sending them security questionnaire, requests for certifications or demanding reports. But even this, Waugh said, can still leave companies vulnerable to attacks. Last year India's national ID database, which has identity and biometric information like fingerprints and iris scans on more than 1.1 billion registered Indian citizens, was exposed through a vulnerable API. According to ZDNet's Zach Whittaker, a utility provider, Indane, had access to the Aadhaar database through an API, which the company relies on to check a customer's status and verify their identity.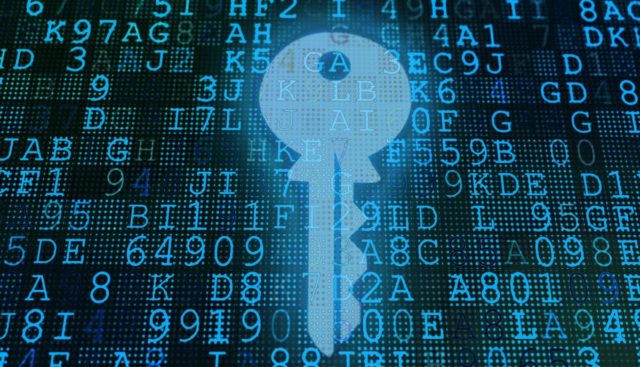 The chip designed by the researchers generates one-time-only key when data is sent through it. The data is stored as light and passed through a specially designed chip that bends and refracts the light to scramble the information. The trick behind the tech is that the bending and refracting of light is unique every time as it depends upon the data being sent through the chip. It would be safe to say that the chip is a physical realization of the OTP mechanism which is popularly used today to authenticate several services. A paper published in the Nature journal titled "Perfect secrecy cryptography via mixing of chaotic waves in irreversible time-varying silicon chips" says that the new technology exploits correlated chaotic wavepackets, that are mixed in inexpensive and CMOS compatible silicon chips. The specially engineered chips can deliver 0.1 Tbit of different keys for every mm of the length of the input channel. According to Professor Andrea Di Falco from the School of Physics and Astronomy at St Andrews University, "It's the equivalent of standing talking to someone using two paper-cups attached by string."
The way we work is changing. If you look at industry news headlines, you'll see articles about the rise of shared working spaces, flexible work hours and remote working. Yes, Millennials and Gen Z'ers are big drivers of this change, but the conversation isn't limited to the younger generations. In fact, in today's economy, there is a multigenerational global talent war in many industries — like tech, finance and telecom — where workers of all ages and demographics are asking for flexible working arrangements, remote work and a more holistic perspective on productivity in exchange for their loyalty. Moreover, in our increasingly connected world, employees want their office environments to be as smart as their homes, cars and digital communities, with the ability to create a personalized experience. However, many traditional office buildings still operate in the "dark" with limited use of modern technology and little ability for employees to interact dynamically with their environment.
As information-as-a-service (IaaS), software-as-a-service (SaaS) and database-as-a-service (DBaaS) consumption becomes commonplace for enterprises, their data is becoming more dispersed than ever, making it extremely difficult for organizations to discover, visualize and protect their sensitive data across multiple environments. The same IBV study found that only 38 percent of organizations have the procedures and tools in place to operate a multicloud environment. Moreover, as data and workflows continue to move to the cloud, security teams are becoming inundated with security and compliance point tools, each designed to be used within specific environments and/or use cases. This is leading to what many refer to as "tool sprawl." Tool sprawl can add significant operational complexity, not just in terms of security teams having to leverage disjointed dashboards and piecemeal reports, but it can lead to ineffective workflows and processes as well.
Bruce Sharpe, Founder and CEO of Singular Hearing said that more than 466 million people worldwide are affected by some degree of hearing loss. "This staggering number is rapidly increasing. Modern hearing aids are miracles of miniaturization, customizability and flexibility. It's not their fault that noise has continued to be a problem," said Sharpe. "Even powerful desktop computers were not good at handling noise. That is, until the last few years when good machine learning approaches came along." "Now we finally have new, more effective solutions for noise, thanks to the perfect storm of new machine learning algorithms, the availability of better data sets, powerful GPUs for training, and smartphones in everyone's pocket that are capable of running the results," added Sharpe. The Canadian startup's new product, HeardThat, is an app that uses AI to tune out background noise, which enables users with hearing loss to hear speech more clearly.
Some CIOs chose to draw a line in the sand. Their IT departments had a finite amount of resources and couldn't afford to implement dashboards for every person in every department. However, line-of-business employees weren't to be denied – and they had a crucial ally in the form of cloud computing. If the CIO wouldn't provision the tools they wanted, then workers chose to simply use their own departmental budgets to buy their own applications. Workers started circumnavigating IT departments entirely, establishing direct relationships with cloud vendors and signing up to their own software-licensing deals. The rise of shadow IT led many experts to speculate that the role of CIO was on borrowed time. After all, who needs a traditional IT director when the rest of the business can buy their own applications and run them on their own devices? The answer, in the end, turned out to be pretty much everyone. While it's easy to buy an application, it's not so easy to ensure the governance of a service is established, that the date is secure and that the software can be turned off – and the data extracted easily – when the contract is cancelled. It was here that CIOs excelled.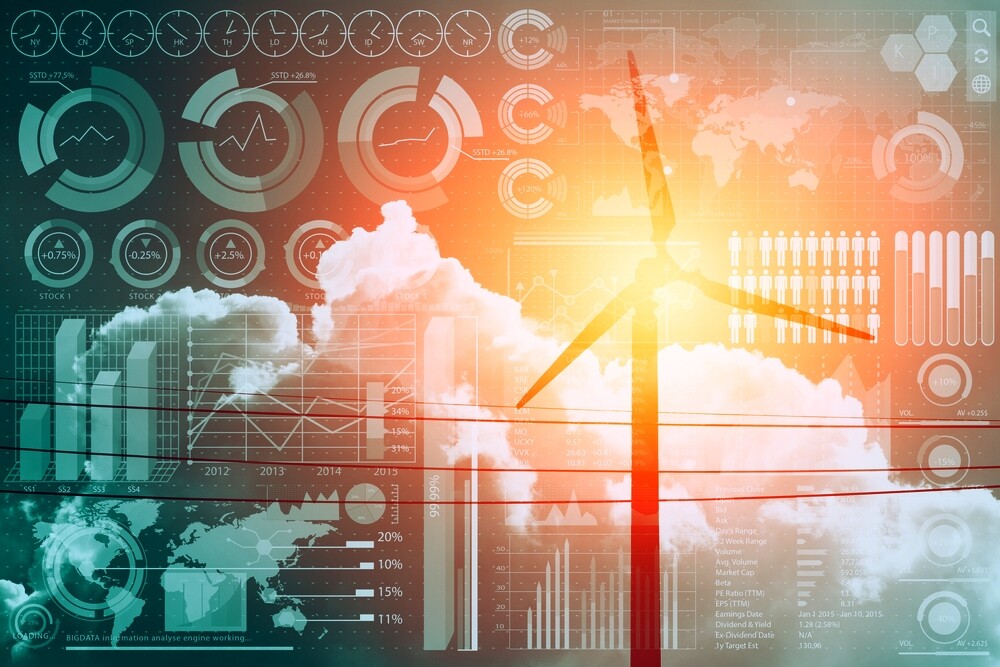 While many companies are analyzing big data and choosing to adopt green energy, others believe that either there isn't enough information to support it or it's too confusing. Sustainability efforts are often difficult to measure because they affect society on a large scale. The specific implications, benefits and disadvantages are therefore hard to pinpoint and visualize. Further, the impact of these efforts is not always immediately obvious. As green energy has only become mainstream within the last few decades, there's only so much evidence to support it. This information also comes in the form of different metrics and measurement systems. Businesses don't know which one metric is better than the other and which would best fit their energy needs. Even leading brands need help deciding which ones will help them improve their efforts. While data to support green energy does exist, there's still much to be understood about it. In the future, the green energy sector can gather more supporting evidence and information by continuing to monitor sustainability efforts.
Compounding the danger of IoT threats is the rise of nation-state attackers, who are targeting firmware at scale or leveraging connected devices in DDoS attacks. They don't have to attack a major entity in order to have far-reaching effects, either: as NotPetya demonstrated, a nation-state actor could target one single component supplier to have devastating consequences. Organizations' attitude toward IoT security is similar to their approach to smartphones several years back, Heiland says. Now, they're in the early stages of how they'll improve their business model and put together processes to stay secure. At the same time, standards and regulations are emerging to inform manufacturers how to build security into these devices from the start. A combination of poor device security and higher interest among attackers is driving businesses to pay more attention to the IoT. "The attack surface they're responsible for has grown so immensely," says Mike Janke, CEO of DataTribe, where a group of advisory CISOs uses the term "shadow IoT" to refer to the smartwatches, headphones, and tablets appearing on networks.
---
Quote for the day:
"If you don't make things happen then things will happen to you." -- Robert Collier
---