Tokens will become an essential tool for the organisation of tomorrow. In fact, tokens will be the fuel of the decentralised economy. They will define our future society thanks to their unique characteristics. First of all, tokens are programmable. This means that certain features or rules can be embedded in the token. These rules could be related to dividend release (the longer you hold a token, the more dividend you will get), voting rights (the longer and the more tokens you have, the more voting rights you will get) or other privileges. These rules can then become an effective way to incentivise ownership and ensure price stability. A second significant benefit of tokens will be that it will result in an explosion of liquidity in the world economy. Security tokens are tokens that allow the owner of that token a (future) stake in a company or asset such as a painting, a car or a building, whether it be in the form of dividends, revenue share, or a price appreciation.
Twitter said it lacked evidence that malicious code was ever inserted into the app or that the vulnerability was exploited, but it admitted that doesn't mean it hadn't been exploited. "We don't have evidence that malicious code was inserted into the app or that this vulnerability was exploited, but we can't be completely sure so we are taking extra caution," Twitter said in a blog post. The bug didn't affect its iOS app for iPhone users. It's notifying Android users through email notifications and app notifications. "We have taken steps to fix this issue and are directly notifying people who could have been exposed to this vulnerability either through the Twitter app or by email with specific instructions to keep them safe. These instructions vary based on what versions of Android and Twitter for Android people are using," Twitter said. A note sent to one Twitter user read: "Please update to the latest version of Twitter for Android as soon as possible to make sure your account is secure." The Twitter Support account clarified on Twitter that the issue was fixed in "version 7.93.4 (released Nov. 4, 2019 for KitKat) as well as version 8.18 (released Oct. 21, 2019 for Lollipop and newer)."
In general, most people would agree that the fundamental goals of AI are to enable machines to have cognition, perception, and decision-making capabilities that previously only humans or other intelligent creatures have. Max Tegmark simply defines AI as "intelligence that is not biological". Simple enough but we don't fully understand what biological intelligence itself means, and so trying to build it artificially is a challenge. At the most abstract level, AI is machine behavior and functions that mimic the intelligence and behavior of humans. Specifically, this usually refers to what we come to think of as learning, problem solving, understanding and interacting with the real-world environment, and conversations and linguistic communication. However the specifics matter, especially when we're trying to apply that intelligence to solve very specific problems businesses, organizations, and individuals have. ... Since no one has successfully built an AGI solution, it follows that all current AI solutions are narrow.
Product Goals will not all be the same size. Some will be easier than others to achieve. Some may take longer than others to achieve. For instance, some goals may be achieved within a Sprint, whereas others may take multiple Sprints to achieve. The point is that these Product Goals are worth achieving in terms of impact to your users, business and stakeholders. Sprint Goals on the other hand, are goals crafted specifically for a Sprint. Let us consider an example: One of the outcomes (product goals) we were working towards was the ability of our customers to 'view, maintain and pay invoices'. Without these three parts together, we had determined that our customers would not get a whole outcome that they could meaningfully use. Each part relied on the other. Yet, since we couldn't fit all of it into one Sprint, we built them over one and a half. The Product Goal, 'view, maintain and pay invoices' if split into two Sprint Goals, 'view and maintain invoices' in the first Sprint and then 'pay invoices' in the next, then the second Sprint gets padded with other stuff that came next in the order, making the second Sprint Goal a hodge-podge of parts of two Product Goals.
Migrating to Kubernetes works best if your company has already moved its platform to the cloud and has experience with containerisation, but is now beginning to have difficulties with scale or stability. A switch to Kubernetes can also be the right move if your team is having trouble managing your platform because it is spread across different cloud services. While most services offer their own container management tools, using a different one with its command-line interface for each service can quickly become cumbersome. With Kubernetes, you can use the same device for every container, no matter the platform it's on. This can make container management easier and reduce training time if your platform relies on a few different cloud services. Because Kubernetes containers can also be deployed like a VM template, they typically require little to no configuration across services. As a result, Kubernetes shouldn't be any more complicated to set up than a cloud service's proprietary container management tool.
No longer overrun with work and only responding to emails days later – at which point you've already discovered that the email from your colleague that you skimmed but didn't have time to open is bogus – you might now instead idly click the attached link as it's something to keep you busy. And once you've taken the scammer's bait, you expose your organisation to a world of trouble. Some phishing scams contain links to websites that replicate a real site with the intention of nabbing your login details, whereas others contain attachments loaded with malware. Either way, falling victim could cause you and your organisation a massive headache. With access to your username and password, criminals can break into your account and steal sensitive information. They might also try to leverage their attack by imitating you in an email a colleague, requesting information. As such, HR departments are a prime target for cyber criminals.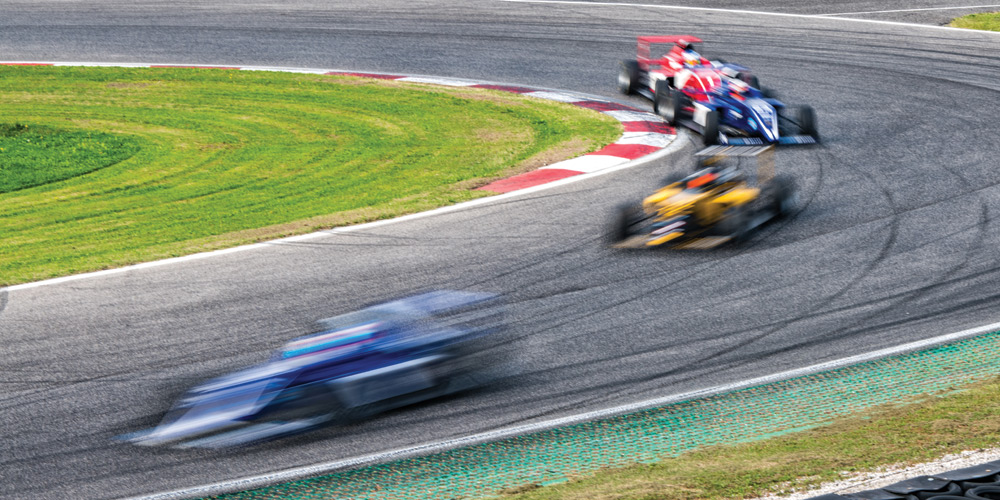 New solutions also help you harness data to generate insights that enable managers and senior leaders to make more objective, fact-based decisions, leading to better performance. For example, you can invest in supply chain technology that uses AI to generate more accurate demand forecasts and predict how and where the supply chain might break down in response to specific risks. But digital technologies have a customer-facing component, too, enabling business model innovation centered around new types of products and services. For example, companies increasingly offer mobile, cloud-based services rather than products, and customers no longer buy software outright but instead subscribe to software-as-a-service models. Even automakers, who have been selling cars the same way for decades, are rethinking how they do things. Most 4IR technologies are evolving rapidly, but they're not risky. Rather, they're market-tested solutions already in use across a range of industries.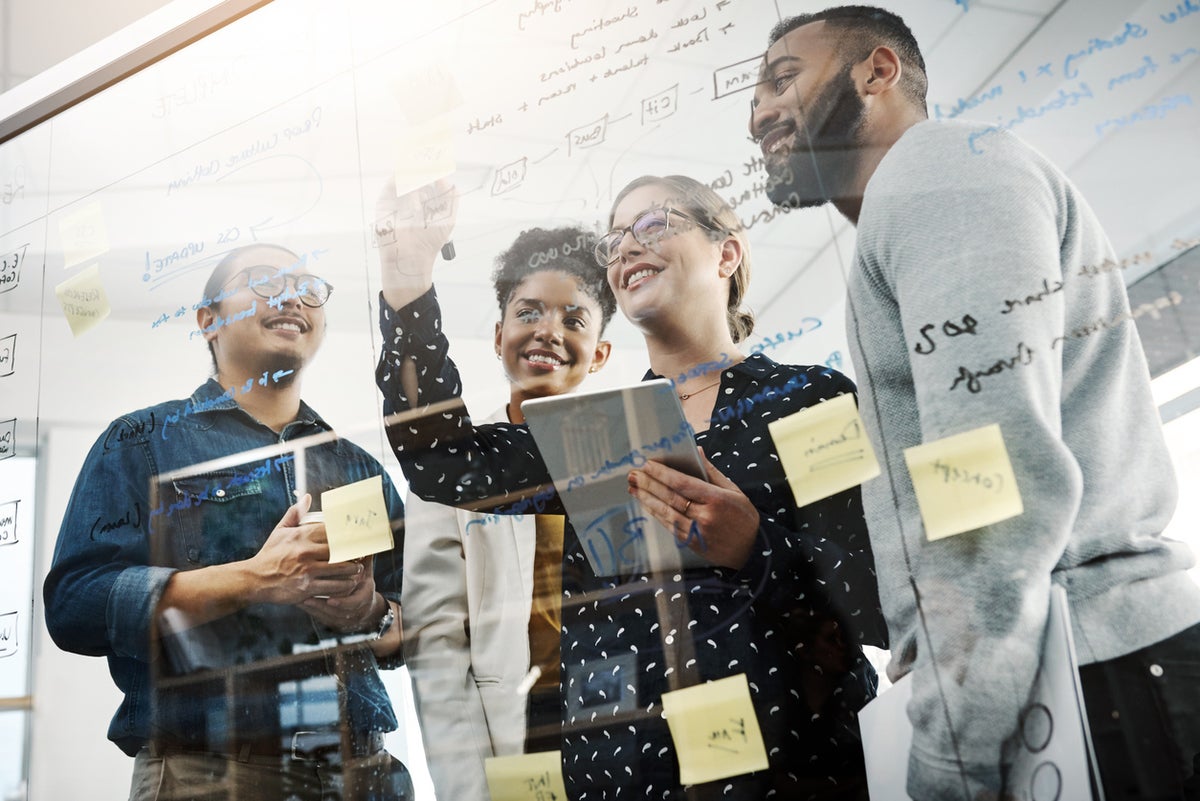 No matter how far removed a role may be from actual customer interaction, it still has something to do with customer experience. This is the truth of the new, customer-centric era of business, and it's the way CIOs need to think about their organizations from top to bottom. According to 2019 State of the CIO research, 55% of CIOs are spending more time learning about customer needs as a way to create revenue-generating initiatives. How do you inspire employee engagement? The most engaged employees are those who feel their work really contributes to the success of your business. They're the ones who feel they have a real impact on your products and services and the way customers engage with them. They're people who embrace their purpose within your company, and are driven by it. With a customer-centric perspective, along with the right training and processes in place, every single one of your employees — from interns to the C-suite — can be a highly engaged employee. There simply needs to be an organization-wide sense of ownership of the customer experience. To take your company in that direction, follow these four steps.
The continued expansion of the Internet of Things will greatly increase the number of devices and applications that security teams will have to protect. That's hard for teams that have been used to protecting just PCs and servers and now have to worry about everything from smart air-conditioning units or vending machines in the canteen, right through to power plants and industrial machinery. Half the battle for tech is likely to be just finding the stuff other parts of the business have accidentally connected to the web without realising it. The gradual rise of 5G, which also brings a new set of threats, is going to make this a bigger problem because these devices might be spread across a vast geography. As a result, tech teams may well find themselves spending less time at their desks and more time up ladders and poking around and playing find-the-unsecured-device than they are used to. Ransomware is likely to get odder, too. This year has shown just how much effort criminal gangs are willing to put into catching out large organisations. The aim now is to score a huge payday by encrypting whole networks, not just a few PCs.
Because of the sheer number of threats that fake account creation is a necessary part of, and also because of the difficulty of detecting it, it can be difficult to assess how widespread the practice is. Some trends are beyond doubt, however. LexisNexis Risk Solutions, a research firm, has been compiling statistics on human-initiated attacks on their Digital Identity Network for a few years now, and these numbers show a worrying rise in the practice of fake account creation. The most recent report, for instance, showed a 13% increase in fraudulent account creation in the first 6 months of 2019, as compared to the last 6 months of 2018. Tellingly, this report also showed that account creation fraud was the only 'use case' that saw growth over the study period, with all the other types of attack the firm detected slowly decreasing. The largest-scale fraudulent account attacks over the last year are also a good indication of the varied ways in which these attacks can be performed, and the scale at which they can now be deployed.
---
Quote for the day:
"Education makes a people difficult to drive, but easy to lead; impossible to enslave, but easy to govern." -- Lorn Brougham
---