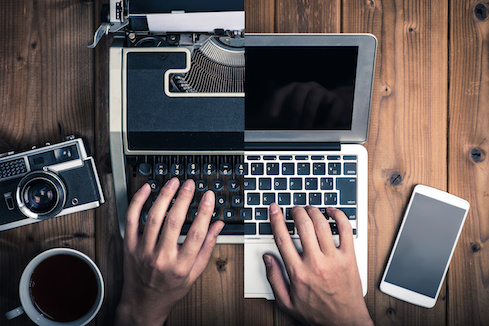 Inexpensive sensors can now track physical biometrics, and organizations are working on providing hyper-personalized digital experiences, according to Gartner. The firm is forecasting that by 2024, AI identification of emotions will influence more than half of the online ads that you see. This trend will reach beyond marketing to consumers. It could also be used in HR applications and be applied to employee evaluations, for instance. Gartner recommends that CIOs identify emotional trigger-based opportunities with employees and customers, add emotional states evaluation to 360 Review processes, and mitigate privacy concerns with opt-in for-pay emotion mining. ... While it cost 4% of the entire U.S. budget to put a man on the moon, putting a satellite into orbit now costs just $300,000, Plummer said. That has led to a low space orbit getting mighty crowded with hundreds of satellites. It also raises a host of new questions. What rules apply to data residency in space? What laws apply? What about crime in space? Countries and companies will be competing in space, and the cheaper it gets to launch a satellite, the more crowded it will become.
Financial services corporate venture deals surged 500% from 2014 through the third quarter of 2019. Nearly half of the total financial services deals are in California. Citi Ventures is the most active when it comes to deal flow with 66 venture deals, compared to 64 by Goldman Sachs' VC arm. Goldman has backed the most so-called unicorns with five companies valued at more than $1 billion. Its bets include Plaid, Circle and Marqeta. Six other financial services groups have invested in three or more unicorns. American Express Ventures came in at number three with 55 deals since 2014. Payment corporate venture capital deals reached peak levels this year, according to CB Insights. But capital markets corporate VC with names like CME Ventures, Monex Ventures and Nasdaq Ventures, is slowing, according to CB Insights. It's not just corporate venture capital. Overall, fintech funding is surging, with start-ups bringing in a record $24.6 billion in funding through September, according to CB Insights.
If there's one thing I find that makes or breaks a successful consultant, it's an ability to thrive in an uncertain environment. Some people think I'm joking when I tell them I have no idea where I'll be physically working, what company I'll be working with, and what I'll be trying to accomplish weeks from now, but it's absolutely true. For some people, that's a thrilling proposition and very different from a predictable role where they can map out their future with relative certainty months, or even years out. Consulting provides a unique opportunity to quickly gain wildly diverse experiences across industries, geographies, and technologies, and also creates an opportunity to reinvent your career on a regular basis as you acquire new experiences and quickly develop new skills. The downside to this unpredictability is what drives many people to leave the profession. It's difficult to plan everything from family events to routine doctor visits when you could literally be anywhere in the world, in some cases with a day's notice (or less). The excitement of the unknown can quickly become a frightening instability and a sense that you have no control over your destiny.
In the payment space, Accenture predicts ongoing cumulative losses of $US 61 billion to China's incumbent banks between 2019 and 2025 due to digital payment platforms. Currently, Alipay and WeChat Pay represent about 90% of the payment market. Meanwhile, the loan books of the neobanks have grown with incredible speed. The total credit on the books of the biggest neobanks owned by WeChat and Alipay at the end of 2017, was RMB 1.3 trillion, or 22% of all of China's consumer credit. An impressive figure considering they did this within three years of launch. So yes, being threatened is undoubtedly an excellent motivator for innovation. But there is an even more significant threat. Banking is becoming an afterthought. With the ease of digital payment provided by WeChat Pay and Alipay, most users don't care much about the bank's app or services, they are irrelevant, and banks are used only for storing money. Relegated to the role that some refer to as "dumb pipes."
When this happens, hackers can use the developers' compromised accounts to ship tainted add-on updates to Firefox users. Since Firefox add-ons have a pretty privileged position inside the browser, an attacker can use a compromised add-on to steal passwords, authentication/session cookies, spy on a user's browsing habits, or redirect users to phishing pages or malware download sites. These types of incidents are usually referred to as supply-chain attacks. When they happen, end users have no way of detecting if an add-on update is malicious or not, especially when a tainted update comes from the official Mozilla AMO -- a source considered secure by all Firefox users. Mozilla's decision to force add-on devs to enable 2FA is the best course of action the browser maker could have taken to prevent future supply-chain incidents. While there have been no known cases of AMO account hijackings for Firefox add-ons in recent years, there have been many cases of hijacked Chrome extensions.
The key role of architecture is to ensure that you have flexibility in the short-term and in the long-term. Models are a great help in that. And that's of course where the ArchiMate standard comes in. It lets you create models in standardized ways, where everybody understands them in the same way. It lets you analyze your architecture across many aspects, including identifying complexity bottlenecks, cost issues, and risks from outdated technology -- or any other kind of analysis you want to make. Enterprise architecture is the key discipline in this new world of digital transformation and business agility. Although the discipline has to change to move with the times, it's still very important to make sure that your organization is adaptive, can change with the times, and doesn't get stuck in an overly complex, legacy world. ... The capability concept and the mapping between them is also very important. That allows you see what capabilities are needed for the stages in the value production.
In its blog post, though, Instagram's engineers explain the operation of the Explore tab while steering clear of thorny political issues. "This is the first time we're going into heavy detail on the foundational building blocks that help us provide personalized content at scale," Instagram software engineer Ivan Medvedev told The Verge over email. (You can read about how Instagram organizes content on the main feed in this story from last year.) The post emphasizes that Instagram is huge, and the content it contains is extremely varied, "with topics varying from Arabic calligraphy to model trains to slime." This presents a challenge for recommending content, which Instagram overcomes by focusing not on what posts users might like to see, but on what accounts might interest them instead. Instagram identifies accounts that are similar to one another by adapting a common machine learning method known as "word embedding." Word embedding systems study the order in which words appear in text to measure how related they are.
The security problem will only grow more complex. A study conducted by 451 Research (via Yahoo Finance) estimates that "the number of IoT connected devices (excluding PCs, smart TVs, and game consoles) will be approximately 8 billion in 2019 and reaching nearly 14 billion in 2024," while a report from the International Data Corporation (via MarketWatch) forecasts that worldwide spending on IoT will reach $745 billion in 2019. Increased connectivity means increased security threats. From my experience, many IoT products don't get regular updates, while some can't be updated. This exposes devices to potential cyberattacks that target vulnerabilities in outdated hardware and software. In addition, most IoT devices come with default passwords that can be easily compromised using publicly available password lists and automated searches for particular devices. Others have weak credentials that are susceptible to brute-force password hacking. The exponential growth in IoT devices has led to more ransomware, malware and botnet attacks that are specifically targeting certain equipment.
Vogel said that many people have a view that AI systems are neutral but they don't understand how many human touch points are involved in their development. With successful AI being reliant on diversity in their data sets and development teams, the under-representation of different gender and cultural groups in the IT industry, he said, has exacerbated any problems relating to AI neutrality. Lyndon Summers, the operations manager at Open Universities Australia, agreed that we need expertise from diverse backgrounds. He noted that some of the most successful service developments and improvements he has seen came from listening to call centre staff, as well as developers and software engineers. "One of the biggest values is the human touch points," said Summers. "We need to find the right balance between people and automation and, if we are going to increase the level of automation we use, we have to find roles for the people we displace and perhaps get them into roles to help us build even more automation".
We're really good in reasoning and imagination. And machines are good in processing these terabytes of data for us and giving us these patterns. However, you know, if we can use the machine capabilities in an efficient way, we can be quicker and faster, as I said. But then, on the other hand, you know, these are concepts that, if you think deep about it, they are not that new. In the sense that when we invented personal computing in the 80s, this is one of the reasons why it became so successful, because the personal computer was suddenly this "buddy" that could help you do things faster and quicker. But then there is another thing that enabled that development in those years and really, I think that that is the field of human computer interaction. ... Another one that we focus a lot on is predictability of errors. And what this really means is that, if I'm working with an AI algorithm, I should be able to, kind of, understand that that AI algorithm is going to make mistakes.
---
Quote for the day:
"Many men may see the King in a Kid but it takes a true leader to nurture it." -- Bernard Kelvin Clive
---