A technical skills gap stands out as the number one obstacle to a successful digital transformation—flagged as crucial by over a third of respondents. Intel's report highlights a dramatic shift in the mix of skills needed for success: Manufacturing companies believe the top 5 skills they will need for future growth are all digital skills, from data science to cybersecurity. Manufacturing skills, ranked as today's second most valuable ability, rank only # 6 when looking at the future. Crucial will be the workforce's "digital dexterity", that is the ability to understand both the manufacturing process and the new digital tools. To leverage the full value of digital-industrial innovations, companies will need to truly meld digital technologies into their manufacturing processes, and this requires a workforce fluent in both sets of skills. ... The skills gap represents a tremendous challenge for companies. At the moment, companies are trying to address the gap by setting up training programs in specific digital skills. This, however, will not be enough.
Dr Brennan has worked with Dr Matthew Baker, reader in chemistry at the University of Strathclyde, UK, and chief scientific officer at ClinSpec Diagnostics Ltd to develop a test to help doctors to quickly and efficiently find those patients who are most likely to have a brain tumor. The test relies on an existing technique, called infrared spectroscopy, to examine the chemical makeup of a person's blood, combined with an AI program that can spot the chemical clues that indicates the likelihood of a brain tumor. The researchers tried out the new test on blood samples taken from 400 patients with possible signs of brain tumor who had been referred for a brain scan at the Western General Hospital in Edinburgh, UK. Of these, 40 were subsequently found to have a brain tumor. Using the test, the researchers were able to correctly identify 82% of brain tumors. The test was also able to correctly identify 84% of people who did not have brain tumors, meaning it had a low rate of 'false positives. In the case of the most common form of brain tumor, called glioma, the test was 92% accurate at picking up which people had tumors.
As the name of the first feature hints, Verified SMS works by confirming the identity of the SMS sender. "When a message is verified-which is done without sending your messages to Google-you'll see the business name and logo as well as a verification badge in the message thread," said Roma Slyusarchuk, a Google Software Engineer on the Messages app. The Verified SMS will only be used to verify the authenticity of SMS messages sent by businesses. It won't verify and add a verification badge to messages sent by normal users. Google said it created this feature to help users trust the messages they receive, especially for "things like one-time passwords, account alerts or appointment confirmations." The Android OS maker didn't explain how the new feature works, but it did say that it should be able to detect SMS messages sent from random numbers, previously not associated with a company, and consequently, help prevent some phishing attacks.
One of the biggest problems with rushing through things, both in work and in life, is that it increases the likelihood that you'll make a mistake. Multitasking is a skill so many people want to fully harness, but the reality is that studies have shown that trying to focus on several tasks at once doesn't allow you to do any of the tasks as well, and it doesn't save you time. It can actually waste time because when you switch from one task to another, your brain must refocus. This requires additional time if you're constantly switching back and forth, compared to if you just focus on one task at a time. In addition, people who rush through their work tend to have higher stress levels, which can lead to more health problems and a lower level of happiness. Finally, we need to find time to take some distance from our work, to take the high ground and just to think. We are constantly consumed by distractions, and when we take the time to break from the norm, and create room for thoughts to ideate, we will be considerably more productive, healthier and happier.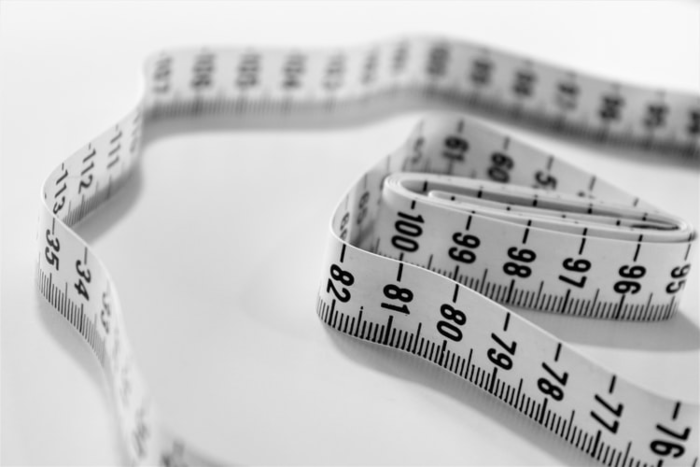 Someone might consider all aspects of functional requirements, nonfunctional requirements to estimate it as big. Another person might estimate as low without considering nonfunctional requirements like security, performance, etc. It also depends on your delivery best practices, if you consider Unit Test, Automation, Accessibility, device support are part of doneness criteria then the estimate would be different. Of course, I definitely recommend all these best practices are part of your estimation. These best practices are a must for quality and better maintenance. They will cut down the cost in the long run. ... The development team and product management team must be on the same page. The development team must understand the business goals equally with the Product management team. Also, understand the objectives of the product management team and identify must-have requirements for supporting business growth. It will help you to decide the type of architecture foundation required. As per business goals, the expectation is going bigger in terms of size (user, data footprint) in the road map then the architecture will have to be different from the shorter business goals.
Digital Experience Platforms are integrated set of technologies that aim to provide user-centric engaging experience, improve productivity, accelerate integration and deliver a solution in quick time. Digital Experience Platforms are based on platform philosophy so that they can easily extend and be scaled to future demands of innovation, and continuously adapt to the changing trends of technology. Enterprises can have solid integrated foundation for all the applications, which meets the needs of organizations going through digital transformation and provides a better customer experience across all touchpoints. DXPs package the most essential set of technologies, such as content management, portals, and ecommerce, which are necessary to digitize the enterprise operations and play a crucial role in the digital transformation journey. DXPs offer inbuilt features such as presentation, user management, content management, personalization, analytics, integrations, SEO, campaign management, social and collaboration, and search, among others.
For a long time, prognosticators have anticipated a future with robots and intelligent elements running the world to the detriment of human laborers. Employment losses, they anticipated, would be unavoidable as AI did things quicker, more brilliant and with less HR headaches. As indicated by the HBR report that concentrated the effect of different RPA implementations demonstrated that supplanting administrative employees was neither the essential goal nor a typical result in 47% of the activities they contemplated. Truth be told, just a bunch of those RPA projects prompted decreases in headcount, and much of the time, the tasks had just been moved to outside workers. RPA bots that are intended to adjust to changing conditions and automatically deal with the correct response quickly. RPA is most normally thought of as a productivity and effectiveness tool. Decreasing or taking out tedious manual procedures is an effectiveness unto itself. RPA and different types of automation will turn into an increasingly obvious piece of data security methodologies, not on the grounds that a multitude of bots will be battling threats on the front lines, but since they can help lessen the most universal risk of all: human mistake.
The UI structure of the breadcrumbs on any serious website looks simple. But the underlying code logic, operation rules, and navigation workflow are not simple at all due to related routing complexities and navigation varieties. This article will demonstrate a sample application with full-featured breadcrumbs and discuss the resolutions of implementing and testing issues. The sample application that can be downloaded with the above links is the modified version of the original Heroes Example from the Angular document Routing & Navigation. I wouldn't like to reinvent wheels for creating my sample application from scratch. The Heroes Example covers most routing patterns and types, hence, can be a base source for adding breadcrumb features. It, however, is not enough for demonstrating the realistic breadcrumbs with complex navigation scenarios and workflow completeness. The modification tasks involve adding more pages with corresponding navigation routes, changing UI structures and styles, fixing active router link issues with custom alternatives, updating code logic for authenticated session creation and persistence, just to mention a few.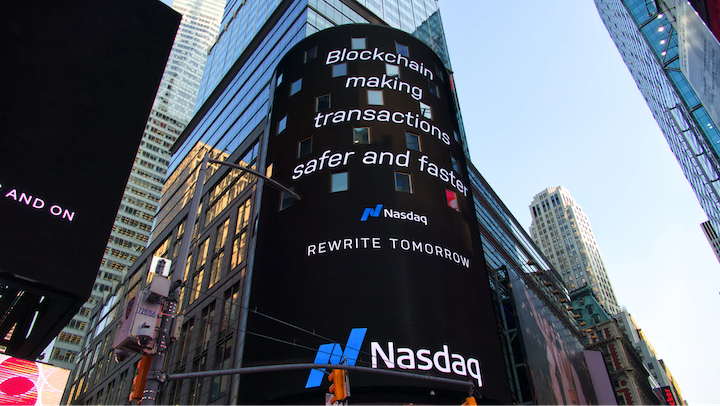 It will seem counterintuitive to most CISOs and other security professionals to hear that something public is more secure. Enterprises often prefer to operate in their walled garden and at first will be skeptical of public ledgers. But this stance will change over time. It is somewhat analogous to what happened with intranets and the internet. At first, enterprises only wanted systems connected internally (intranet), but eventually realized the value in connecting to external networks (internet) as well. Interest in blockchain has also germinated a vibrant research community that's looking into novel cryptographic techniques such as zero-knowledge proofs, trusted computing platforms, verifiable delay functions and other innovative "cryptoeconomic" tools. As this research moves from the lab to the data center, we anticipate that these technologies will make computing more secure and private than ever before. Security has always been a priority, but more recently privacy. Individuals aren't in control of their data. From your healthcare data to browsing history, your data is at risk of being exposed or worse, manipulated.
Any data going on a public chain are open, accessible, and irrevocable. Thus, public blockchain is not GDPR (and CCPA from next year) compliant, unless the data has been encoded with quantum-resistant algorithms and stored. Personally Identifiable Information (PII) or sensitive data compromising user privacy should not be stored on a blockchain. However, blockchain still needs account aka wallet addresses to individually link them with their real users ... The performance of software directly depends on the performance of its dependencies and their host environments. Blockchain brings a new paradigm of decentralization architecture, where every node on the chain constantly updates its states to maintain the world state. In addition to that, a blockchain application also needs to deal with the following issues and their varied implementations. ... A blockchain relies on the distributed consensus of participant nodes. The PoW (Proof of Work) consensus takes more time to achieve a consensus across the system based on the finality gadget watermark compared to any PoS (Proof of Stake) system.
---
Quote for the day:
"The ability to summon positive emotions during periods of intense stress lies at the heart of effective leadership." -- Jim Loehr
---