When left insecure, DNS servers can result in devastating consequences for businesses that fall victim to attack. Terry Bishop, solutions architect at RiskIQ, says: "Malicious actors are constantly looking to exploit weak links in target organisations. A vulnerable DNS server would certainly be considered a high-value target, given the variety of directions that could be taken once compromised. "At RiskIQ, we find most organisations are unaware of about 30% of their external-facing assets. That can be websites, mail servers, remote gateways, and so on. If any of these systems are left unpatched, unmonitored or unmanaged, it presents an opportunity for compromise and further potential exploit, whether that is towards company assets, or other more valuable infrastructure such as DNS servers are dependent on the motives of the attacker and the specifics of the breached environment." Kevin Curran, senior member at the Institute of Electrical and Electronics Engineers (IEEE) and professor of cyber security at Ulster University, agrees that DNS attacks can be highly disruptive. In fact, an improperly working DNS layer would effectively break the internet, he says.
Criminals' Top Goal: Profit, If that's the high level, the applied level is that criminals have never shied away from finding innovative ways to earn an illicit profit, be it through social engineering refinements, new business models or adopting new types of technology. And AI is no exception. "Criminals are likely to make use of AI to facilitate and improve their attacks by maximizing opportunities for profit within a shorter period, exploiting more victims and creating new, innovative criminal business models - all the while reducing their chances of being caught," according to the report. Thankfully, all is not doom and gloom. "AI promises the world greater efficiency, automation and autonomy," says Edvardas Šileris, who heads Europol's European Cybercrime Center, aka EC3. "At a time where the public is getting increasingly concerned about the possible misuse of AI, we have to be transparent about the threats, but also look into the potential benefits from AI technology." ... Even criminal uptake of deepfakes has been scant. "The main use of deepfakes still overwhelmingly appears to be for non-consensual pornographic purposes," according to the report. It cites research from last year by the Amsterdam-based AI firm Deeptrace , which "found 15,000 deepfake videos online..."

Rosemarin said some vendors front end QLC with TLC flash, storage class memory or DRAM to address caching and performance issues, but they run the risk of scaling problems and destroying the cost advantage that the denser flash technology can bring. "We had to launch a whole new architecture with FlashArray//C to optimize and run QLC," Rosemarin said. "Otherwise, you're very quickly going to get in a position where you're going to tell clients it doesn't make sense to use QLC because [the] architecture can't do it cost-efficiently." Vast Data's Universal Storage uses Intel Optane SSDs, built on faster, more costly 3D XPoint technology, to buffer writes, store metadata and improve latency and endurance. But Jeff Denworth, co-founder and chief marketing officer at the startup, said the system brings cost savings over alternatives through better longevity and data-reduction code, for starters. "We ask customers all the time, 'If you had the choice, would you buy a hard drive-based system, if cost wasn't the only issue?' And not a single customer has ever said, 'Yeah, give me spinning rust,'" Denworth said. Denser NAND flash chip technology isn't the only innovation that could help to drive down costs of QLC flash. Roger Peene, a vice president in Micron's storage business unit, spotlighted the company's latest 176-layer 3D NAND that can also boost density and lower costs.
The highest quality network data is obtained by deploying devices such as network TAPs that mirror the raw network traffic. Many vendors offer physical and virtual versions of these to gather packet data from the data center as well as virtualized segments of the network. AWS and Google Cloud have both launched Virtual Private Cloud (VPC)traffic/packet mirroring features in the last year that allow users to duplicate traffic to and from their applications and forward it to cloud-native performance and security monitoring tools, so there are solid options for gathering packet data from cloud-hosted applications too. The network taps let network monitoring tools view the raw data without impacting the actual data-plane. When dealing with high sensitivity applications such as ultra-low-latency trading, high quality network monitoring tools use timestamping with nanosecond accuracy to identify bursts with millisecond resolution which might cause packet drops that normal SNMP type counters can't explain. This fidelity of data is relevant in other high quality applications such as real-time video decoding, gaming multicast servers, HPC and other critical IOT control systems.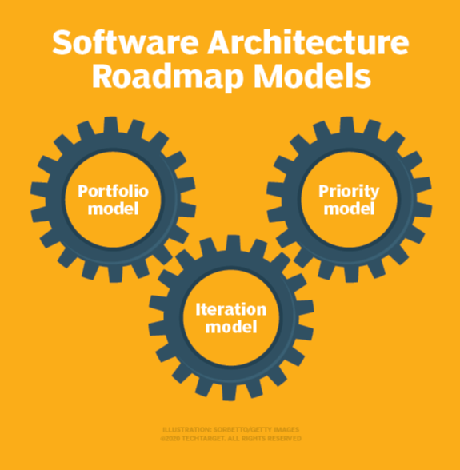 The iteration model demonstrates how the architecture and related software systems will change and evolve on the way to a final goal. Each large iteration segment represents one milestone goal of an overall initiative, such as updating a particular application database or modernizing a set of legacy services. Then, each one of those segments contains a list of every project involved in meeting that milestone. For instance, a legacy service modernization iteration requires a review of the code, refactoring efforts, testing phases and deployment preparations. While architects may feel pressured to create a realistic schedule from the start of the iteration modeling phase, Richards said that it's not harmful to be aspirational, imaginative or even mildly unrealistic at this stage. Since this is still an unrefined plan, try to ignore limitations like cost and staffing, and focus on goals. ... Once an architect has an iteration model in place, the portfolio model injects reality into the roadmap. In this stage, the architect or software-side project lead analyzes the feasibility of the overall goal. They examine the initiative, the requirements for each planned iteration and the resources available for the individual projects within those iterations.
There are innumerable advantages attached to opting for AI over an ordinary recruitment team. With the introduction of AI, companies can easily lower the costs involved in maintaining a recruitment team. The highly automated screening procedures select quality candidates that in turn will help the organization grow and retain better personnel – a factor that is otherwise overlooked in the conventional recruitment process. Employing AI and ML automates the whole recruitment process and helps eliminate the probability of human errors. Automation increases efficiency and improves the performance of other departments of the company. The traditional recruitment process tends to be very costly. Several teams are often needed for the purpose of hiring people in a company. But with the help of AI and ML, the unnecessary costs can be done away with and the various stages of hiring can all be conducted on a single dedicated platform. Additionally, if the company engages in a lot of contract work, then AI can be used for analysing the project plan and predicting the kinds, numbers, ratio and skills of workers that may be required for the purpose. The scope of AI and ML cannot be undermined by the capabilities of current systems.
"Next year is going to be when we start seeing what algorithms are going to show the most promise in this near term era. We have enough qubits, we have really high fidelities, and some capabilities to allow brilliant people to have a set of tools that they just haven't had access to," Uttley said. "Next year what we will see is the advancement into some areas that really start to show promise. Now you can double down instead of doing a scattershot approach. You can say, 'This is showing really high energy, let's put more resources and computational time against it.' Widespread use, where it's more integrated into the typical business process, that is probably a decade away. But it won't be that long before we find applications for which we're using quantum computers in the real world. That is in more the 18-24 month range." Uttley noted that the companies already using Honeywell's quantum computer are increasingly interested in spending more and more time with it. Companies working with chemicals and the material sciences have shown the most interest he said, adding that there are also healthcare applications that would show promise.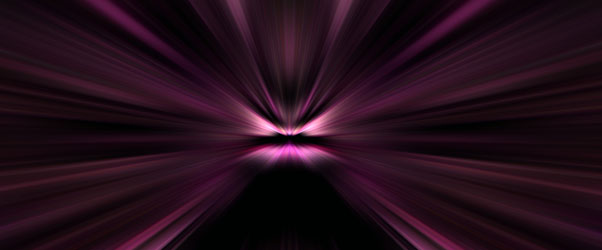 The bigger challenge, he says, is not in the silicon of servers and networking appliances but in the brains of security professionals. "The harder problem, I think, is the skills problem, which is that we have very different expertise existing within companies and in the wider security community, between people who are IT security experts and people who are OT security experts," Tsonchev says. "And it's very rare to find one individual where those skills converge." It's critical that companies looking to solve the converged security problem, whether in technology or technologists, to figure out what the technology and skills need to look like in order to support their business goals. And they need to recognize that the skills to protect both sides of the organization may not reside in a single person, Tsonchev says. "There's obviously a very deep cultural difference that comes from the nature of the environments characterized by the standard truism that confidentiality is the priority in IT and availability is the priority in OT," he explains. And that difference in mindset is natural – and to some extent essential – based on the requirements of the job. Where the two can begin to come together, Tsonchev says, is in the evolution away from a protection-based mindset to a way of looking at security based on risk and risk tolerance.
The issue here is that companies are still thinking in terms of sandboxes even when they are face-to-face with the entire beach. A system that considers analytics and governance flip sides of the same coin and incorporates them synergistically across all enterprise data is called for. Data that has been managed has the potential to capture the corpus of human knowledge within the organization, reflecting the human intent of a business. can offer substantial insight into employee work patterns, communication networks, subject matter expertise, and even organizational influencers and business processes. It also holds the potential for eliminating duplicative human effort, which can be an excellent tool to increase productivity and output. The results of this alone are a sure-fire way to boost productivity, spot common pain points that may not be effective to the workstream and can share insights to organizations where untapped potential may lay. Companies that have successfully bridged information management with analytics are answering fundamental business questions that have massive impact on revenue: Who are the key employees? ... With the increase in sophistication of analytics and its convergence with information governance, we will likely see a renaissance for this dark data that is presently largely a liability.

"We want online shoppers to feel confident that they're making the right choices, and following our tips will reduce the risk of giving an early gift to cyber criminals. If you spot a suspicious email, report it to us, or if you think you've fallen victim to a scam, report the details to Action Fraud and contact your bank as soon as you can." Helen Dickinson, chief executive of the British Retail Consortium (BRC), added: "With more and more of us browsing and shopping online, retailers have invested in cutting-edge systems and expertise to protect their customers from cyber threats, and the BRC recently published a Cyber Resilience Toolkit for extra support to help to make the industry more secure. "However, we as customers also have a part to play and should follow the NCSC's helpful tips for staying safe online." The NCSC's advice, which can be accessed online at its website, includes a number of tips, including being selective about where you shop, only providing necessary information, using secure and protected payments, securing online accounts, identifying potential phishing attempts, and how to deal with any problems. Carl Wearn, head of e-crime at Mimecast, commented: "Some of the main things to look out for include phishing emails and brand spoofing, as we are likely to see an increase in both.
---
Quote for the day:

"Focus on the journey, not the destination. Joy is found not in finishing an activity but in doing it." -- Greg Anderson
---