AI helps take the BI game leaps and bounds ahead with machine learning and deep learning. It empowers BI with the ability to analyze data coming from multiple sources, learn from this data in real-time, and provide accurate granular predictive insights for faster business growth. AI always stays one step ahead of humans in terms of analyzing large data sets at scale with speed and accuracy. The influence of AI is simply not limited to analytics but also to data engineering. Data coming from multiple structured, unstructured, and semi-structured sources, needs to be transformed from silos to unified data. AI can accelerate and automate this process creating a single view and saving data analyst's time and providing much-needed independence for business users. AI-powered NLP bots take BI altogether to the next level by enabling users to extract insights via voice or chat using any language. For example, these BI bots can easily answer questions like 'What is the sales forecast for the next two quarters?' With this, business users can skip any complex query and leave it up to the bots to process the analysis.
"Working from home, where there are more distractions, makes it even less likely that people really pay attention to these trainings. That's why it's not uncommon to see the same people who tune out training falling for scams again and again," he noted. That's why defenders must preempt attacks, he says, and reinforce a lesson during a live attack. When something gets through and someone clicks on a malicious URL, defenders must be able to simultaneously block the attack and show the victim what the phisher was attempting to do. Harr, who has over 20 years of experience as a senior executive and GM at industry leading security and storage companies and as a serial entrepreneur and CEO at multiple successful start-ups, is now leading SlashNext, a cybersecurity startup that uses AI to predict and protect enterprise users from phishing threats. He says that most CISOs assume phishing is a corporate email problem and their current line of defense is adequate, but they are wrong. "We are detecting 21,000 new phishing attacks a day, many of which have moved beyond corporate email and simple credential stealing. These attacks can easily evade email phishing defenses that rely on static, reputation-based detection.
It's a good question if the world really needs a blockchain-based information and trading platform for the pet market. I wouldn't say there are many problems with over-centralization there. Pet shops are usually chosen by customers after analyzing brand reputation and online presence. Some problems that customers on this market may face include unreliable information about the acquired animal's health or previous owners. However, these difficulties comprise not a technical, but a legal problem that is unlikely to be solved using blockchain technology. Moreover, since animal welfare laws vary between different countries, creating a unified international platform in this field is a legally challenging task, hardly suitable for a small technological startup. The Petchain project team consisted mainly of no-names who had no proven experience in any serious projects. It was not even possible to say for sure whether these were real people — some of the project advisors turned out to have been presented with fake photos. Despite some marketing efforts, no serious funding was attracted to the project. At the moment, the official website of the project is inactive and its social media accounts haven't been updated for more than a year.
The primary driver behind creating the MicroProfile Working Group is to close intellectual property gaps identified by the Eclipse Foundation for specification projects. So, there are more legal protections in place now that MicroProfile is a Working Group. A Working Group also places more processes on MicroProfile. Historically, MicroProfile moved quickly with minimal process and late-binding decisions. It was quite an agile project that delivered specifications at quite a quick pace. However, I personally feel like we were reaching a point where adding *some* process can benefit the project. For instance, we now have to put more thought and formality up-front into planning a specification, which requires a Steering Committee vote. Better planning gives implementors, tool vendors, and the community more up-front visibility into what is coming and prepare. However, we codified "limited processes" in the MicroProfile Charter to keep processes to a minimum. ... A big challenge was switching from being a fast-moving agile project to fitting into the process structure required by a Working Group. We wanted to maintain as much of our existing culture as possible because the community was consistently delivering three annual releases.
According to Bennet, many of the blockchain-based systems that are live today share a common factor: less time involved to resolve discrepancies. In some cases, this could even be instant. Bennet noted this common factor applies to supply chain use cases as well as in financial services: "It's not just about needing fewer people to accomplish certain tasks; it's also about shortening elapsed time and freeing up liquidity. A key point is that it's possible to make it happen today, in the context of existing processes and operating models." While this may be, Bennet shared that the more long-term strategic projects in financial services tend to revolve around potential changes in market structure and operating models. Many of these cases also require regulatory adjustments. "This takes time, resource and effort. That's the main reason why COVID-related volatility and uncertainty has led many banks to pull back from some of those more long-term DLT-related projects for the time being," Bennet said. The report also states that almost all the initiatives set to go from pilot into production next year will run on enterprise blockchain platforms that utilize the cloud. These most likely will include solutions from Alibaba, Huawei, IBM, Microsoft, OneConnect and Oracle.
As an open source enthusiast, it was easy for me to transition my management style to the open management philosophy, which fosters transparency, inclusivity, adaptability, and collaboration. As an open manager, one of my primary goals is to engage and empower associates to be their best. It is easy to adopt this philosophy when you understand the open source values. By being transparent, I help create the context for the team and the "why." This is a building block in creating trust. Being consciously inclusive is another value that I regard highly. Making sure everyone in the team is included and everyone's voice is heard is extremely important for individual and organizational growth. In an environment that is constantly evolving and where innovation is key, being nimble and adaptable is of utmost importance. Encouraging associates' growth mindset and continuous learning helps foster these traits. For effective collaboration, I believe we need an environment where there is trust, open communication, and respect. By paying attention to these values, an open manager can create an environment that is inclusive, treats others with respect, and encourages everyone to support each other.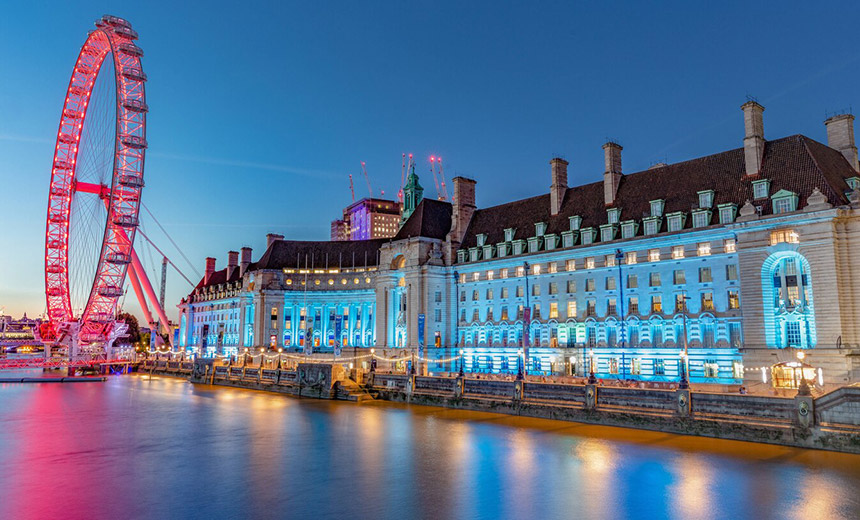 One notable aspect about the fine imposed on Marriott is that it is just one-fifth of the fine that the ICO originally recommended in July 2019, which Marriott had contested. But the reduction is not nearly as big as with the final fine that the ICO recently imposed on British Airways, in connection with a 2018 data breach that exposed the personal information of about 430,000 customers, with 244,000 possibly having their names, addresses, payment card numbers and CVVs compromised. In its initial July 2019 penalty notice, the ICO had proposed fining BA a record £184 million ($238 million). But last month, the regulator issued a final fine of just £20 million ($26 million). Legal experts say the final fines being lower than the proposed penalties is not surprising. Indeed, the ICO earlier this year noted that because of the ongoing coronavirus outbreak, it planned to adjust its regulatory approach, not least because of the staffing and financial impact that COVID-19 was having on organizations. Under GDPR, after proposing a fine, regulators have 12 months to issue a final fine, unless it proposes delaying the imposition of the fine, and the organization that is being investigated agrees.
The first one of these is Strategy Advancement. This is basically concerned with how the business can achieve its target outcomes and also identifying the means to do so. So what are we trying to achieve – do we know, do we have doubts about that? If we're sure our goals are solid, then how do we make them happen, how do we ensure that every investment, or strategic decision, or new business process we set up is inline and actively supports achieving those goals. EA connects all these concepts across the different enterprise domains beautifully and when done in a leading platform like HoriZZon, the quality of the business intelligence insights that can be produced and delivered to the relevant audiences, in order to make sure everyone's eyes remain on the prize, is invaluable. So strategy advancement is key in ensuring coordinated change across the entire business. The second one of these areas is Risk Identification & Mitigation. Security and the risks to personal data have never been more relevant than now. This area of enterprise architecture's value proposition deals with identifying the risks faced by the organization in a way that allows architects to engage in a meaningful conversation with stakeholders on the business side about how we can address these risks.
Making decisions based on rules only works when outcomes are predictable. What happens when outcomes are less certain and conditions more varied — conditions under which people have to make decisions all the time? For instance, how would a bot respond to a query like Is the supplier reliable? Choosing an answer like Extremely Reliable, Very Reliable, Sometimes Reliable, or Not Reliable requires an element of human reasoning. Bots can achieve this by applying an AI technique called fuzzy logic. Fuzzy logic uses mathematical models defined by the RPA developer to represent variations and uncertainty. For example, on a scale from 1 to 10, an Extremely Reliable supplier may be rated between 7 and 10, whereas a Very Reliable supplier may be rated between 6 and 8. The bot uses these mathematical models to convert precise input data into fuzzy input values. The bot then applies business rules defined by the RPA developer to the fuzzy input values. The mathematical model is then applied to the fuzzy output values to generate the result. ... As the amount of digital work increases, RPA solutions need scalability to provide greater performance capacity. Most RPA vendors solve this problem by enabling customers to add more bots to scale capacity horizontally.
The new demands brought on by AI and ML create new opportunities for data-centric architecture that supports businesses and their need to operate ubiquitously so they can meet customer expectations and make business decisions on-demand. It's informed by real-time intelligence to power innovation and scale digital business. ... With a modernized infrastructure strategy, enterprises can support the influx of data from several users, locations, clouds, and networks and create centers of data exchange. Traffic can then be aggregated and maintained via public or private clouds, at the core or the edge, and from every point of business presence, helping lessen data gravity barriers and its effects. By implementing a secure, hybrid IT and data-centric architecture globally at key points of business presence, businesses can harness data to create centers of data exchange for better digital decision-making. Data gravity impacts businesses of all sizes, and every industry has unique requirements around addressing data gravity. In order for the industry to tackle the next era of compute, companies including data center, cloud, and HPC solution providers, are coming together to help mitigate the challenges associated with data gravity by creating an ecosystem of partners so that enterprises can solve their global coverage, capacity, and ecosystem connectivity.
---
Quote for the day:

"The greatest thing is, at any moment, to be willing to give up who we are in order to become all that we can be." -- Max de Pree
---