The so-called oracle problem may not be intractable, however — despite what Song suggests. "Yes, there is progress," says Halaburda. "In supply-chain oracles, we have for example sensors with their individual digital signatures. We are learning about how many sensors there need to be, and how to distinguish manipulation from malfunction from multiple readings." "We are also getting better in writing contracts taking into account these different cases, so that the manipulation is less beneficial," Halaburda continues. "In DeFi, we also have multiple sources, and techniques to cross-validate. While we are making progress, though, we haven't gotten to the end of the road yet." As noted, oracles are critical to the emerging DeFi sector. "In order for DeFi applications to work and provide value to people and organizations around the world, they require information from the real world — like pricing data for derivatives," Sam Kim, partner at Umbrella Network — a decentralized layer-two oracle solution — tells Magazine, adding:
Millions of organisations rely on manual processes to check the quality of their software applications, despite a fully manual approach presenting a litany of problems. Firstly, with more than 70% of outages caused by human error, testing software manually still leaves companies highly prone to issues. Secondly, it is exceptionally resource-intensive and requires specialist skills. Given the world is in the midst of an acute digital talent crisis, many businesses lack the personnel to dedicate to manual testing. Compounding this challenge is the intrinsic link between software development and business success. With companies coming under more pressure than ever to release faster and more regularly, the sheer volume of software needing testing has skyrocketed, placing a further burden on resources already stretched to breaking point. Companies should be testing their software applications 24/7 but the resource-heavy nature of manual testing makes this impossible. It is also demotivating to perform repeat tasks, which generally leads to critical errors in the first place.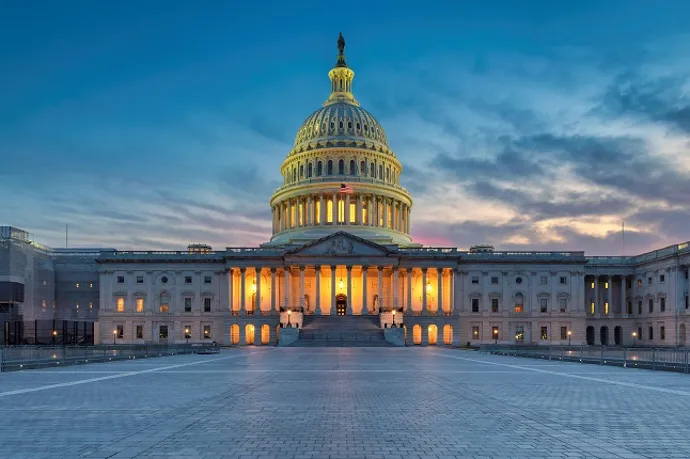 CISA and the National Security Administration (NSA), in the meantime, offered a second revision to their 5G cybersecurity guidance on December 2. According to CISA's statement, "Devices and services connected through 5G networks transmit, use, and store an exponentially increasing amount of data. This third installment of the Security Guidance for 5G Cloud Infrastructures four-part series explains how to protect sensitive data from unauthorized access." The new guidelines run on zero-trust principles and reflect the White House's ongoing concern with national cybersecurity. ... On December 9, the European Commission proposed a new set of measures to ensure labor rights for people working on digital platforms. The proposal will focus on transparency, enforcement, traceability, and the algorithmic management of what it calls, in splendid Eurocratese, "digital labour platforms." The number of EU citizens working for digital platforms has grown 500 percent since 2016, reaching 28 million, and will likely hit 43 million by 2025. Of the current 28 million, 59 percent work with clients or colleagues in another country.
Institutions will play a much bigger role in Defi participation — Institutions are increasingly interested in participating in Defi. For starters, institutions are attracted to higher than average interest-based returns compared to traditional financial products. Also, cost reduction in providing financial services using Defi opens up interesting opportunities for institutions. However, they are still hesitant to participate in Defi. Institutions want to confirm that they are only transacting with known counterparties that have completed a KYC process. Growth of regulated Defi and on-chain KYC attestation will help institutions gain confidence in Defi. ... Defi insurance will emerge — As Defi proliferates, it also becomes the target of security hacks. According to London-based firm Elliptic, total value lost by Defi exploits in 2021 totaled over $10B. To protect users from hacks, viable insurance protocols guaranteeing users' funds against security breaches will emerge in 2022. ... NFT Based Communities will give material competition to Web 2.0 social networks — NFTs will continue to expand in how they are perceived.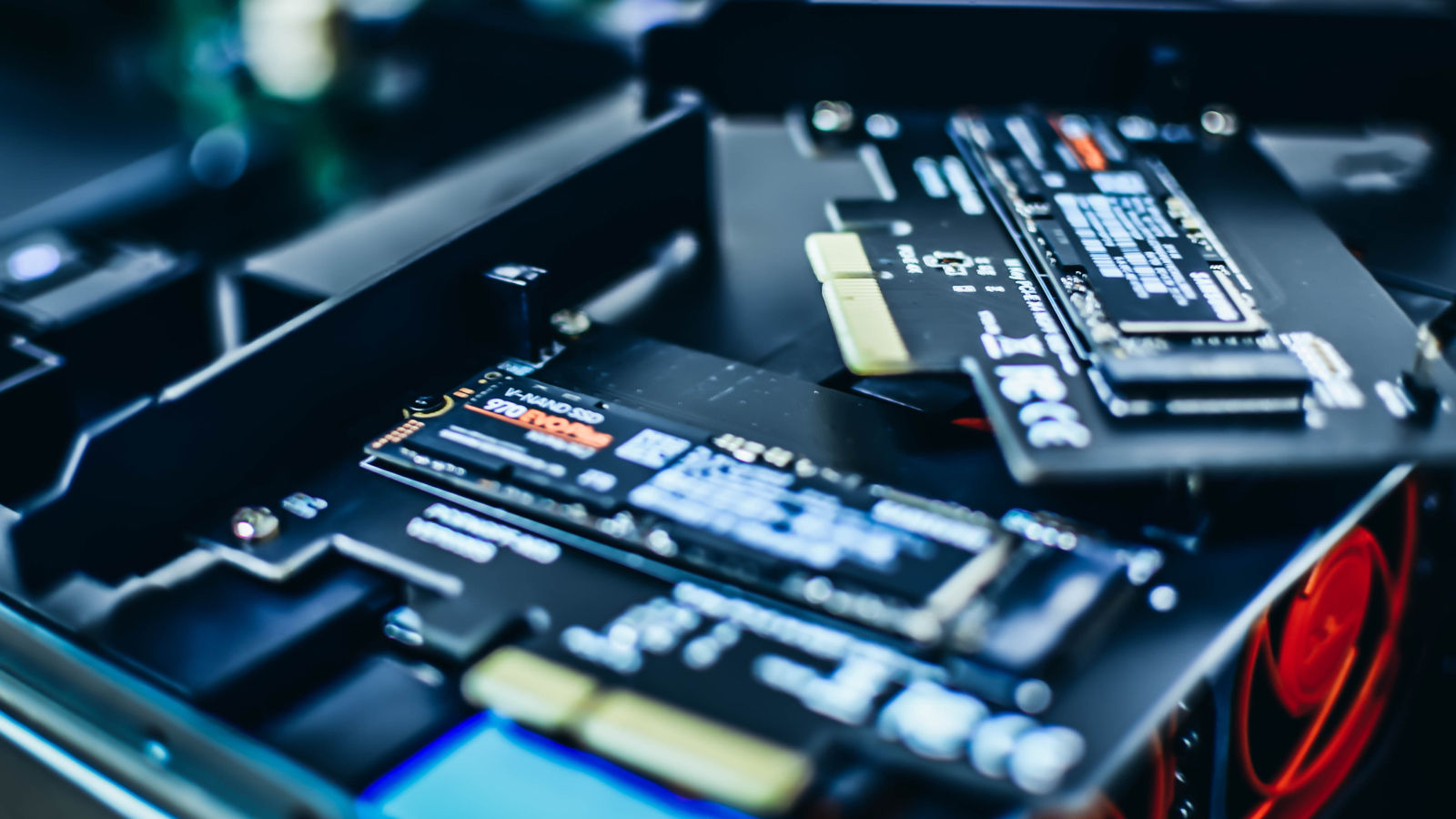 Flex capacity is a feature in SSDs from Micron Technology that enables storage devices to automatically adjust the sizes of raw and user-allocated space to achieve better performance by absorbing write workload volumes. It is a dynamic system that creates and adjusts a buffer of space called over-provisioning, typically taking between 7% and 25% of the total disk capacity. The over-provisioning area is invisible to the operating system and any applications running on it, including security solutions and anti-virus tools. As the user launches different applications, the SSD manager adjusts this space automatically against the workloads, depending on how write or read-intensive they are. ... One attack modeled by researchers at Korea University in Seoul targets an invalid data area with non-erased information that sits between the usable SSD space and the over-provisioning (OP) area, and whose size depends on the two. The research paper explains that a hacker can change the size of the OP area by using the firmware manager, thus generating exploitable invalid data space.
Organizations across industries are faced with the challenge of cybersecurity and the need to build threat intelligence holds equal importance for every business that thrives in a digital economy. While building threat intelligence is crucial, it is also necessary to have a solution that understands the threat vectors for every business, across every industry. A holistic threat intelligence solution looks at every nitty-gritty of an enterprise's security framework and gets the best actionable insights. A threat intelligence platform must capture and monitor real-time feeds from across an enterprise's digital footprint and turn them into insights to build a preventive posture, instead of a reactive one. It must diagnose and analyze security incidents on hosts and the network and signals from internal systems against unknown threats, thereby minimizing incident response time and disrupt the kill chain before critical systems and data are compromised.
If someone on your team takes initiative on a project, let them know that you appreciate them. Pull them aside, look them in the eye and speak truthfully about how much their extra effort means to you, the team, and the company. Make your thank-you's genuine, direct, and personal. Most individuals value physical tokens of appreciation in addition to expressed gratitude. If you choose to offer a gift, make it as personalized as you can. For example, an Amazon gift card is nice – but a cake from their favorite bakery is even nicer. Personalization means that you've thought about them as a person, taken the time to consider what they like, and recognize their contributions as an individual. Contrary to the common belief that we should be lavish with our praises, I would argue that it's better to be selective. Recognize behavior that lives up to your company's values and reserve the recognition for situations where it is genuinely deserved. If a leader showers praise when it's not really warranted, they devalue the praise that is given when team members actually go above and beyond.
Under the umbrella of technology, there are several terms with which you must be already familiar, such as artificial intelligence, machine learning, deep learning, blockchain technology, cognitive technology, data processing, data science, big data, and the list is endless. Just imagine, how would it be to survive in the pandemic outbreak if there would be no technology? What if there would be no laptops, PCs, tablets, smartphones, or any sort of gadgets during COVID-19? How would human beings earn for their survival and living? What if there would be no Netflix to binge-watch or no social media application during coronavirus? Undoubtedly, that's extremely intimidating and intriguing at the same time. Isn't it giving you goosebumps wondering how fast the technology is advancing? Let's flick through some jaw-dropping statistics first. Did you know that there are more than 4.88 billion mobile phone users all across the world now? According to the technology growth statistics, almost 62% of the world's population own a smartphone device.
Blockchain is the distributed ledger technology underpinning the cryptocurrency revolution. We call it the internet of value because people can use blockchain for much more than recording crypto transactions. Distributed ledgers can store, manage and exchange anything of value — money, securities, intellectual property, deeds and contracts, music, votes and our personal data — in a secure, private and peer-to-peer manner. We achieve trust not necessarily through intermediaries like banks, stock exchanges or credit card companies but through cryptography, mass collaboration and some clever code. In short, blockchain software aggregates transaction records into batches or "blocks" of data, links and time stamps the blocks into chains that provide an immutable record of transactions with infinite levels of privacy or transparency, as desired. Each of these foundational technologies is uniquely and individually powerful. However, when viewed together, each is transformed. This is a classic case of the whole being greater than the sum of its parts.
Delivery is also an area where we expect to see the movement towards e-fleets grow. We've already seen this being trialled, with parcel-delivery company DPD making the switch to a fully electric fleet in Oxford. It's estimated that by replicating this in more cities, DPD could reduce CO2 by 42,000 tonnes by 2025. While third-party delivery companies offer retailers an efficient service, carrying as many as 320 parcels a day, this model is challenged when it comes to customers' growing expectations they can receive deliveries within hours. Sparked by lockdowns, which led to a 48% increase in online shopping, the "rapid grocery delivery" trend looks set grow in 2022. Grocery delivery company Getir, for example, built a fleet of almost 1,000 vehicles in 2021 to service this need – and is planning to spend £100m more to expand its offering. Given the current driver recruitment crisis, which is currently affecting delivery and taxi firms, we are not expecting many other operators to invest that kind of money into building new fleets though. Instead, you are more likely to see retailers working with existing fleets.
---
Quote for the day:

"Cream always rises to the top...so do good leaders." -- John Paul Warren
---