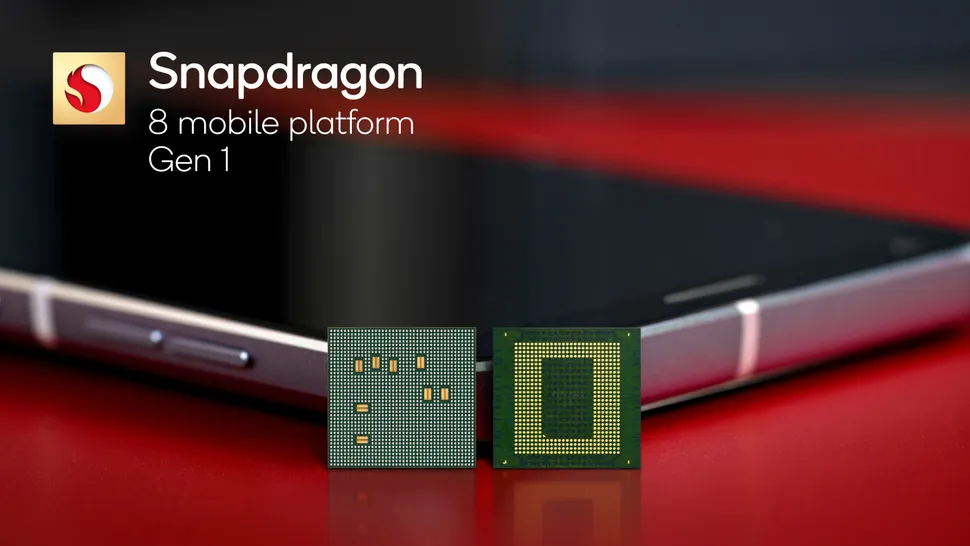 Judd Heap, VP of Product Management at Qualcomm's Camera, Computer Vision and Video departments, told TechRadar, "The always-on aspect is frankly going to scare some people so we wanted to do this responsibly. "The low power aspect where the camera is always looking for a face happens without ever leaving the Sensing Hub. All of the AI and the image processing is done in that block, and that data is not even exportable to DRAM. "We took great care to make sure that no-one can grab that data and so someone can't watch you through your phone." This means the data from the always-on camera won't be usable by other apps on your phone or sent to the cloud. It should stick in this one area of the phone's chipset - that's what Heap is referring to as the Sensing Hub - for detecting your face. Heap continues, "We added this specific hardware to the Sensing Hub as we believe it's the next step in the always-on body of functions that need to be on the chip. We're already listening, so we thought the camera would be the next logical step."
The platform is composed of several microservices hosted across hybrid infrastructure elements, mainly on a managed Kubernetes cloud, with an intricately designed communication framework. We also leverage AWS cloud services such as RDS, Lambda and S3, and consume a significant suite of open source tooling, especially from the Cloud Native Computing Foundation landscape, to support the core services. As the architect and manager of site reliability engineering (SRE) at HaloDoc, ensuring smooth functioning of these services is my core responsibility. In this post, I'd like to provide a quick snapshot of why and how we use chaos engineering as one of the means to maintain resilience. While operating a platform of such scale and churn (newer services are onboarded quite frequently), one is bound to encounter some jittery situations. We had a few incidents with newly added services going down that, despite being immediately mitigated, caused concern for our team. In a system with the kind of dependencies we had, it was necessary to test and measure service availability across a host of failure scenarios.
"When agencies hear the IG say something about how things are going with FISMA, they really pay attention. If we're in a position to help influence that in a positive way, it's absolutely critical that we do so," he said. "We've got to pare down what we're spending on IT and really focus on those things that matter. We have to adjust to a risk management approach in terms of how we apply architecture and capabilities across the enterprise to support the varying degrees of risk that we can absorb or manage within the within a given agency network. That's like a huge part of what we need to continue to advocate for. But, to me, that is a significant element of the culture shift that needs to happen." One way CISA is going to drive some of the culture and technology changes to help agencies achieve a zero trust environment is through the continuous diagnostics and mitigation program. CISA released a request for information for endpoint detection and response capabilities in October that vendors under the CDM program will implement for agencies.
"The decentralised nature of DeFi raises the question of how to implement any policy provisions," the report said. "We argue that full decentralisation in DeFi is an illusion." One element that could break this illusion is DeFi's governance tokens, which are cryptocurrencies that represent voting power in decentralized systems, according to the report. Governance-token holders can influence a DeFi project by voting on proposals or changes to the governance system. These governing bodies are called decentralised autonomous organizations (DAO) and each one can oversee multiple DeFi projects. "This element of centralisation can serve as the basis for recognising DeFi platforms as legal entities similar to corporations," the report said. It gave an example of how DAOs can register as limited liability companies in the state of Wyoming. "These groups, and the governance protocols on which their interactions are based, are the natural entry points for policymakers," the report said. During Monday's briefing, Shin explained that there are three areas regulators could address through these centralized organizational bodies.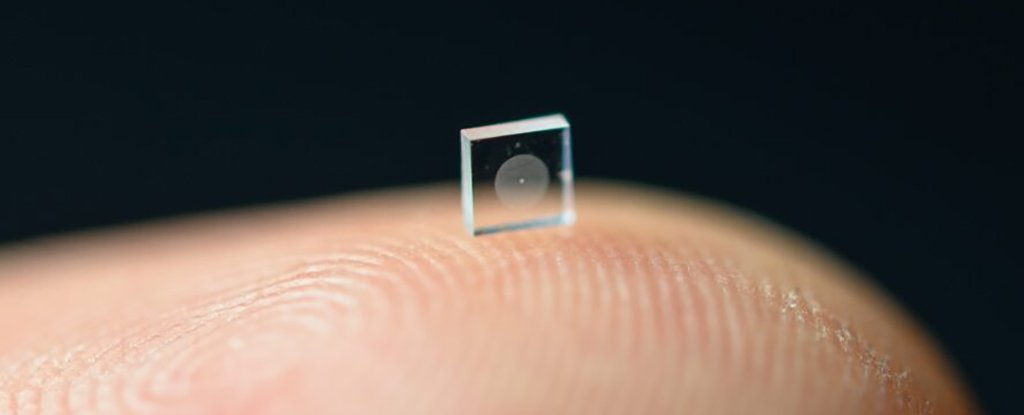 Using a technology known as a metasurface, which is covered with 1.6 million cylindrical posts, the camera is able to capture full-color photos that are as good as images snapped by conventional lenses some half a million times bigger than this particular camera. And the super-small contraption has the potential to be helpful in a whole range of scenarios, from helping miniature soft robots explore the world, to giving experts a better idea of what's going on deep inside the human body. "It's been a challenge to design and configure these little microstructures to do what you want," says computer scientist Ethan Tseng from Princeton University in New Jersey. ... One of the camera's special tricks is the way it combines hardware with computational processing to improve the captured image: Signal processing algorithms use machine learning techniques to reduce blur and other distortions that otherwise occur with cameras this size. The camera effectively uses software to improve its vision.
Hyperconnectivity and ultra-low latency are necessary to power successful IoT solutions. 5G is the connectivity that will make more widespread IoT access possible. Currently, cellular companies and other enterprises are working to make 5G technology available in their areas to support further IoT development. Bjorn Andersson, senior director of global IoT marketing at Hitachi Vantara, an IT service management and top-performing IoT company, explained why the next wave of wider 5G access will make all the difference for new IoT use cases and efficiencies. "With commercial 5G networks already live worldwide, the next wave of 5G expansion will allow organizations to digitalize with more mobility, flexibility, reliability, and security," Andersson said. "Manufacturing plants today must often hardwire all their machines, as Wi-Fi lacks the necessary reliability, bandwidth, or security. "5G delivers the best of two worlds: the flexibility of wireless with the reliability, performance, and security of wires. 5G is creating a tipping point.
OAuth and OpenID Connect (OIDC) are standards that enable a token-based architecture, a pattern that fits exceptionally well with a ZTA. In fact, you could argue that zero trust architecture is a token-based architecture. So, how does a token-based architecture work? First, it determines who the user is or what system or service is requesting access. Then, it issues an access token. The token itself will contain different claims, depending on the resource that is being requested as well as contextual information. The claims given in the token can, for example, be determined by a policy engine such as Open Policy Agent (OPA). A policy describes the allowed access and which claims are needed to access certain resources. In the context of the access request, the token service can issue a token with appropriate claims based on that defined policy. Resources that are being accessed need to verify the identity. In modern architectures, this is typically some type of API. When the request to the API is received, the API validates the access token sent with the request.
The RESTful API software style provides an easy manner for client applications to gain access to the resources (data) they need to meet business needs. In fact, it did not take long for Javascript-based frameworks like Angular, React, and Vue to rely on RESTful APIs and lead the market for web-based applications. This pattern of RESTful service APIs and frontend Javascript frameworks sparked a desire for many organizations to fund projects migrating away from monolithic or outdated applications. The RESTful API pattern also provided a much-needed boost in the technology economy which was still recovering from the impact of the Great Recession. ... My recommended approach is to isolate a given microservice with a dedicated database. This allows the count and size of the related components to match user demand while avoiding additional costs for elements that do not have the same levels of demand. Database administrators are quick to defend the single-database design by noting the benefits that constraints and relationships can provide when all of the elements of the application reside in a single database.
As the world becomes more connected, governing and securing digital certificates is a business essential. As certificates' lifespans continue to shrink, enterprises need to deploy ever more into their digital infrastructure. With greater numbers of certificates entering an organisations' cyber space, there is more room for dangerous expirations to go unnoticed. From business-ending outages to crippling cyber attacks, the potential downside to bad management of this vital utility is huge. Unfortunately, digital certificates are still woefully mismanaged by businesses and governments world-wide. The volume of certificates being used to secure digital identities is growing exponentially, and businesses are faced with new management challenges that can't be solved with legacy certificate automation models or outdated on-premises solutions. ... Today's digital-first enterprise requires a modern approach to managing the exponential growth of certificates, regardless of the issuing certificate authority (CA), and one built to work within today's complex zero trust IT infrastructure.
Traditional rule engines that enable Domain-experts to author rule sets and behaviors outside the codebase, are highly useful for a complex and large business landscape. But for smaller and less complex systems, they often turn out to be overkill and remain underutilised given the recurring cost of an on-premises or Cloud infrastructure they run on, License cost, etc. For a small team, adding any component requiring an additional skill set is a waste of its bandwidth. Some of the commercial rule engines have steep learning curves. In this article, we attempt to illustrate how we succeeded in maintaining rules outside source code to execute a medium scale system running on Java tech-stack like Spring Boot, making it easier for other users to customize these rules. This approach is suitable for a team that cannot afford a dedicated rule engine, its infrastructure, maintenance , recurring cost etc. and its domain experts have a foundation of Software or people within the team wear multiple hats.
---
Quote for the day:
"Coaching is unlocking a person's potential to maximize their own performance. It is helping them to learn rather than teaching them." -- John Whitmore
---