One of the key ideas highlighted today is making your business resilient. As enterprises move forward in a post-pandemic period, organizational resiliency will be among the main goals, and innovation will be at the heart of becoming resilient. Chief innovation officers will help companies develop the ability to rapidly respond to unexpected events and the associated shift in customer needs. The key here is how to make your products and services flexible to cope with significant business disruptions. Most people think that developing innovative ideas is solely the role of the chief innovation officer. But this is not true. Chief innovation officers do not have a monopoly of knowledge when it comes to new ideas. In most instances, the role of chief innovation officers is to cultivate a company culture that allows other people within the organization to develop new ideas. They do that by training people to become innovative and helping create a work environment that encourages individuals to contribute new ideas for the company's benefit.
From low-code, we move to what we might call "low-data." Dr. Jans Aasman, CEO of Franz Inc., characterized the new normal of personal data analytics: "in 2022 we will see new ways for users to regain control of their data." That's great, but it's yet another disruption, forcing companies to personalize experiences without access to as much personal data. Jennifer Krizanek, President, NA and CMO of Contentserv, describes the challenge: "2022 will witness businesses strategizing on how to personalize the customer experience without breaking GDPR laws or infringing on consumers' data privacy rights." She further opines that next year "will be the year in which businesses learn how to operate, market and personalize their offerings to consumers without tracking their every move." But how can that be done? For openers, Denodo's Shankar says that "in 2022, organizations will leverage small data analytics to create hyper personalized experiences for their individual customers to understand customer sentiment around a specific product or service within a short time window."
Enterprises need to be aware that an increase in new cybercriminals armed with advanced technologies will increase the likelihood and volume of attacks. Standard tools must be able to scale to address potential increases in attack volumes. These tools also need to be enhanced with artificial intelligence (AI) to detect attack patterns and stop threats in real time. Critical tools should include anti-malware engines using AI detection signatures, endpoint detection and response (EDR), advanced intrusion prevention system (IPS) detection, sandbox solutions augmented with MITRE ATT&CK mappings and next-gen firewalls (NGFWs). In the best-case scenario, these tools are deployed consistently across the distributed network (data center, campus, branch, multi-cloud, home office, endpoint) using an integrated security platform that can detect, share, correlate and respond to threats as a unified solution. Cybercriminals are opportunistic, and they're also growing increasingly crafty. We're now seeing them spend more time on the reconnaissance side of cyberattacks.
The fall of Nokia and the rise of Apple as a smartphone giant are deeply intertwined. Apple, which throughout the global recession near-unfailingly smashed Wall Street forecasts, is beginning to lose its aura of invincibility. Apple took a $6 billion hit to its sales during the fiscal fourth quarter due to persistent global supply chain problems. The company has missed Wall Street targets twice in under a year. CEO Tim Cook may now have to worry more about economic and product launch cycles, and the whims of fickle consumers. The blockbuster smartphone that adds a special gloss to the Apple brand is a highly cyclical product. Buyers emerge in droves every time a new version is launched, lining up at stores overnight, and snarling supply for the device. Its popularity has heightened speculation around the device every year as over 100 million yearly customers decide when to switch to a new model, whether to buy now or hold out for a better but same-priced phone.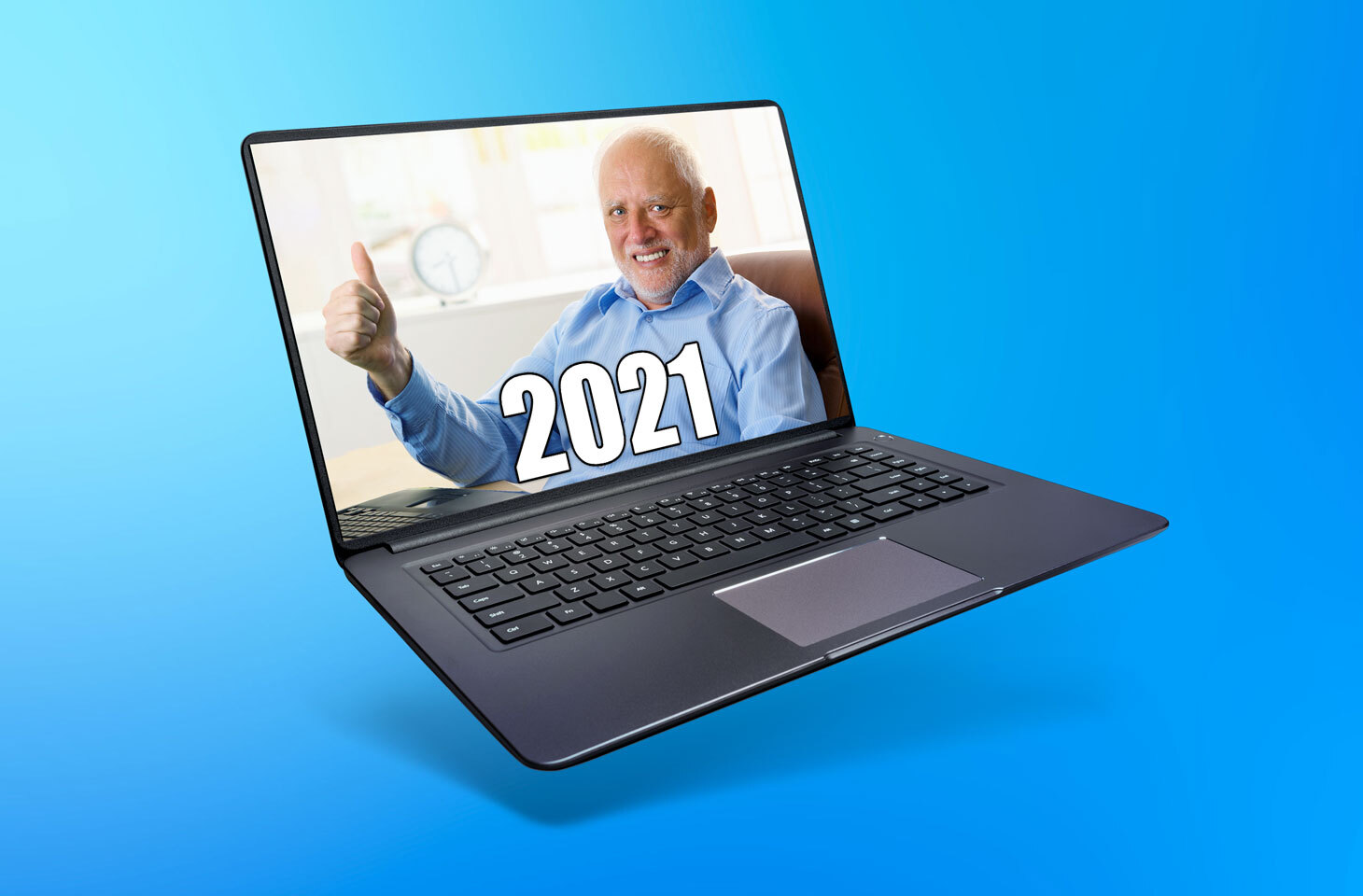 For those who don't know: Cellebrite produces equipment for so-called competent authorities, allowing employees to easily and conveniently hack into smartphones and retrieve information of interest from them. That's why the company holds a special place in the hearts of privacy advocates. In late 2020, Cellebrite announced that their products were beginning to support Signal. In response, the Signal team published a study of vulnerabilities in Cellebrite hardware and accompanied it with an unparalleled teaser ... Colonial Pipeline, the largest U.S. pipeline system that moves petroleum products, was attacked by ransomware, disrupting gasoline and diesel supplies across the southeast coast of the country. The incident sparked a lot of discussion about how these kinds of businesses should be protected, and the company's own announcement of a search for a new cybersecurity manager went viral on social media as a meme, with the comment "They probably have a decent budget now."
5G is not very different in principle from 4G. It uses the same mobile network principles as 4G, but the only difference is, 5G New Radio (NR) air interface can enhance OFDM for delivering a much higher degree of scalability and flexibility. 5G also brings higher bandwidth spectrum frequencies into play. The spectrum in the millimetre wavelength bands and sub-6 GHz bands will be used for 5G services which will be the first time such high-frequency airwaves will be used for rolling out mobile network services. This enables 5G to be way different than 4G when it comes to the use cases and its applications. The mobile ecosystem will touch upon new realms with 5G, which wasn't possible with the previous generation technologies. Just comparing with 4G networks, 5G is faster, has more capacity, delivers significantly lower latency, is a more unified platform than 4G, and uses a higher frequency spectrum better than 4G would have ever been able to. 5G is designed to support more mission-critical applications and communications and also bring the massive Internet-of-Things (IoT) to the table.
The Edge discussion will separate into two focus areas – edge platforms that provide a stable pool of secure capacity for the diverse edge ecosystems and software defined edge workloads/software stacks that extend application and data systems into real world environments. We are already seeing this shift today. As we move into 2022, we expect edge platforms to become more capable and pervasive. ... Edge will become the new battleground for data management as the latter becomes a new class of workload. Data management and the edge will increasingly converge and reinforce each other. The cybersecurity industry is now moving from discussion of emerging security concerns to a bias toward action. Enterprises and governments are facing threats of greater sophistication and impact on revenue and services. As a result, the cybersecurity industry is responding with greater automation and integration. The industry is also pivoting from automated detection to prevention and response with a focus on applying AI and machine learning to speed remediation.
More enterprises will also see a shift toward low-code or no-code software adoption. These tools have long been the source of some controversy in the IT industry because many developers have feared their jobs would become obsolete if companies could operate on low-code software alone. However, this category of tools has proven to be an asset to developers in recent years. "No-code tools are great to solve simpler problems," says Dean Guida, CEO and founder of Infragistics. "When you combine low-code tools and professional developers you can tackle the higher impact digital solutions that will give competitive advantage to organizations." Low-code and no-code software means developers can prioritize innovation and business growth rather than spending time building tools for day-to-day operations. But that's not where the benefits stop. Low-code solutions also provide an opportunity for professionals in other parts of the organization to make smarter decisions without confronting a steep learning curve.
The two research groups developed a computer program that made it possible to control a robot just by using thoughts; no voice control or touch is necessary. The system receives input from a person's brain through a head cap equipped with electrodes for performing electroencephalogram (EEG) scans of the user's brain signals. To use this robot arm, all the person has to do is look at it. The robot will automatically understand if it has done something wrong as our brains will emit a signal that tells the robot, "Not like that." The system uses a combination of inverse reinforcement learning (IRL) techniques and brain-computer interfaces (BCI) that decode error-related potentials (ErrP), which allows the system to have a reward function depending on the user's ErrP. In other words, through a hit-and-trial method, the robot figures out the user's needs by interpreting their brain signals. According to the lead author, Iason Batzianoulis, what was particularly difficult from a technical viewpoint was "'translating' a patient's brain signals into actions performed by the robot." They did that by using machine learning to link each brain signal to specific tasks.
While edge computing isn't necessarily a new technology, it's still a fairly new computing practice, not yet having gained the traction that hybrid cloud has. Hybrid cloud allows you to keep leveraging your on-premises infrastructure and your choice of a combination of public and private cloud services. It also enables you to scale on-demand and take advantage of AI/ML capabilities to help parse data faster. If a cloud environment can use a hybrid model, then so can a microservices environment. Integrate the two, and you've got the power of your legacy systems without having to deal with the complex layers of those systems. How? Because a microservices architecture allows you to componentize the most beneficial parts of your application. Microservice architecture, often used in cloud-native integration solutions, has made it easier for teams to code more efficiently, debug, and deploy faster, slowly replacing the massive, inflexible legacy systems. When managed correctly, microservices allow developers to better understand the source code without slowing down development because code review, application build, and deployment are streamlined compared to monolithic applications.
---
Quote for the day:
"Leadership is absolutely about inspiring action, but it is also about guarding against mis-action." -- Simon Sinek
---