For years, AI has been successfully used in a variety of sectors, from chatbots to the automotive industry. The easier question to answer would be: Where is AI not being used yet? The challenge is how to place ethics above boardroom priorities, which put profit ahead of people. I wish I could say this is a thing of the past, but many companies still have this goal, even if it's not intentional. I am not saying that profit is not or should not be the aim of businesses. I mean that fairness toward customers should be considered above any self-interest. Profit is often the result of substantial and desirable ethical work for employees, customers, partners, and stakeholders. Unfortunately, we still have companies that unintentionally (?) break customer trust, and in some cases, had even been aware of the issue. This can seriously affect any past efforts to develop a brand people trust. Even if your CX is perceived of as great, with one breach of trust, you will lose your key assets: employees and customers. Customers oftentimes love AI and machine learning (ML). Both businesses and customers alike reap the benefits of this complementary technologies. What we all want – based on a recent BCG survey – is something quite simple.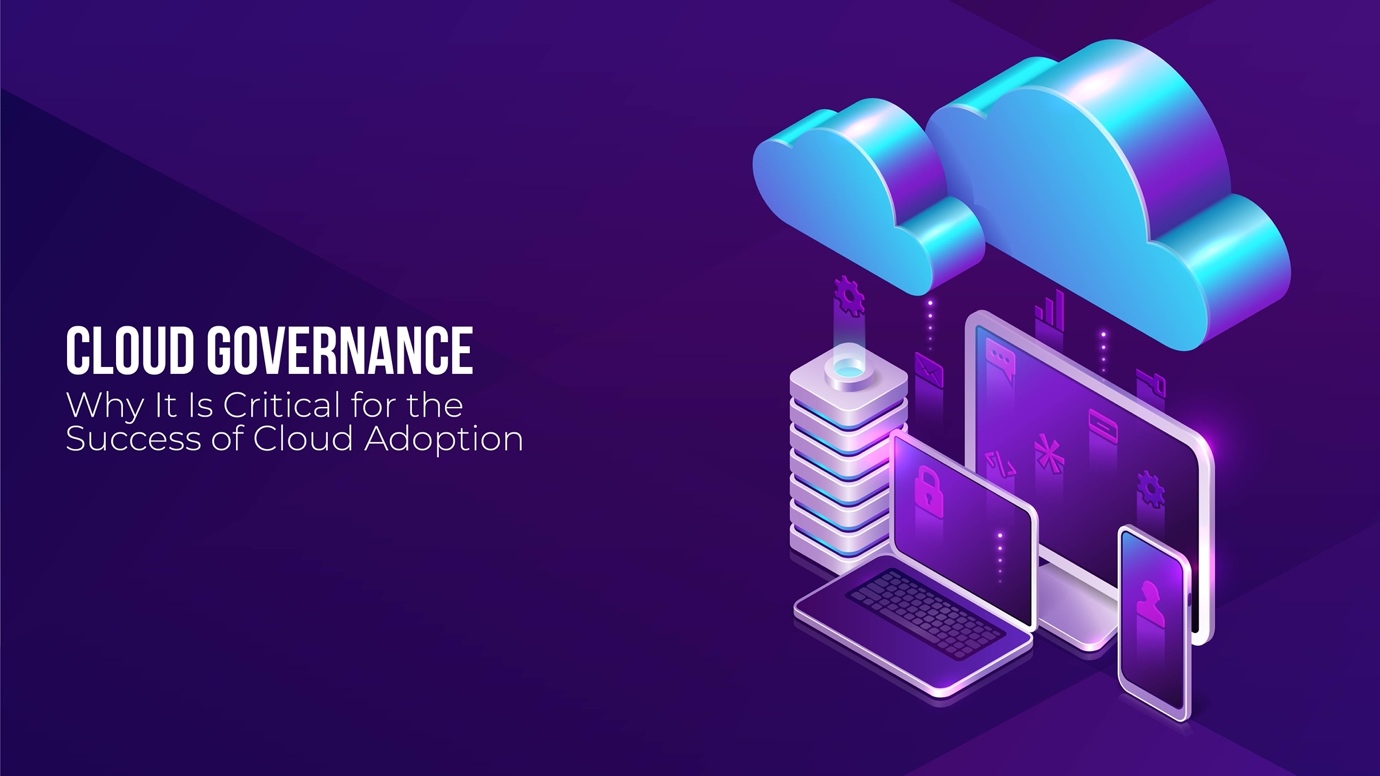 The objective of cloud governance is not to limit access to cloud resources but to streamline it and manage it more efficiently. An intelligently-designed cloud governance policy lays the foundation for the success of your cloud adoption. ... The absence of a cloud governance framework usually means that an alternate governance policy, typically a more centralized one, exists. Such a centralized approach inhibits fast decision-making, which works against the organizational goals like agility and flexibility in adding new revenue streams, expanding to new markets, reducing time-to-market, and so on. It impedes the company's responsiveness against the market dynamics, giving the competition more room to meet the customer needs. A comprehensive cloud governance framework complements an organization's goals without compromising its resource utilization objectives. ... Cloud service providers recommend their customers to move their multiple-tenant workloads that reside in a single account to different cloud accounts. This allows organizations to offer precise control to users for only the workloads that are relevant to them. Such a siloed management of access drastically limits the financial and security fallout resulting from an issue – be it a technical issue or a security issue.
Industries generate millions of documents every month as a byproduct of business processes. And each of these documents contains meaningful snippets of information that are hidden deep inside. Once the datasets are identified, collected, and cleansed, it was time to move to the next step. The next step includes providing meaning to text extracted from digital assets such as documents, text files, and scanned images and use these datasets to feed downstream business apps, set up workflows and optimise business processes. All previous attempts of using AI to understand documents have failed because it focused on the co-occurrence of individual words and phrases existing in individual business documents. It was time to move beyond that by creating tools that could understand different portions of the document and their unique usage in any organisation. Therefore, the result is an intelligent model that can look for specific entities such as dates, contract numbers, purchase order numbers, etc. in different documents in minutes to generate meaningful insights and accelerate business outcomes. Think itinerary processing, financial compliance, auditing, renewal follow-up, invoice processing, and so on, all reviewed, identified, and automated.
Wearable devices are in a newer category of technologies encompassing smartwatches (eg, an Apple Watch), activity trackers (eg, a Fitbit) and connected patches (eg, a smart bandage or smart plaster). These are generally in direct contact with the wearer for long durations, generating large quantities of data on specific biometrics or behaviours. Many large technology companies are positioning these devices as health or wellness devices not medical devices – currently side-stepping regulatory requirements. However, there is potential for these devices to be widely used in health and care, as well as by individuals to improve their health and care. For example, a wearable sensor measuring heart rate can give a truer indication of a person's heart-rate at various stress levels (sitting, standing, walking, etc) over time instead of a single one-off measure in a surgery which could be erroneous due to patient anxiety or stress. App stores already feature thousands of health and wellbeing apps, encompassing everything from diet diaries and mindfulness guidance to period trackers and musculoskeletal rehabilitation support. However, the uptake by the health and care system has been patchy due to a range of issues including quality, evidence, clinician knowledge, confidence and skills, and integration into pathways.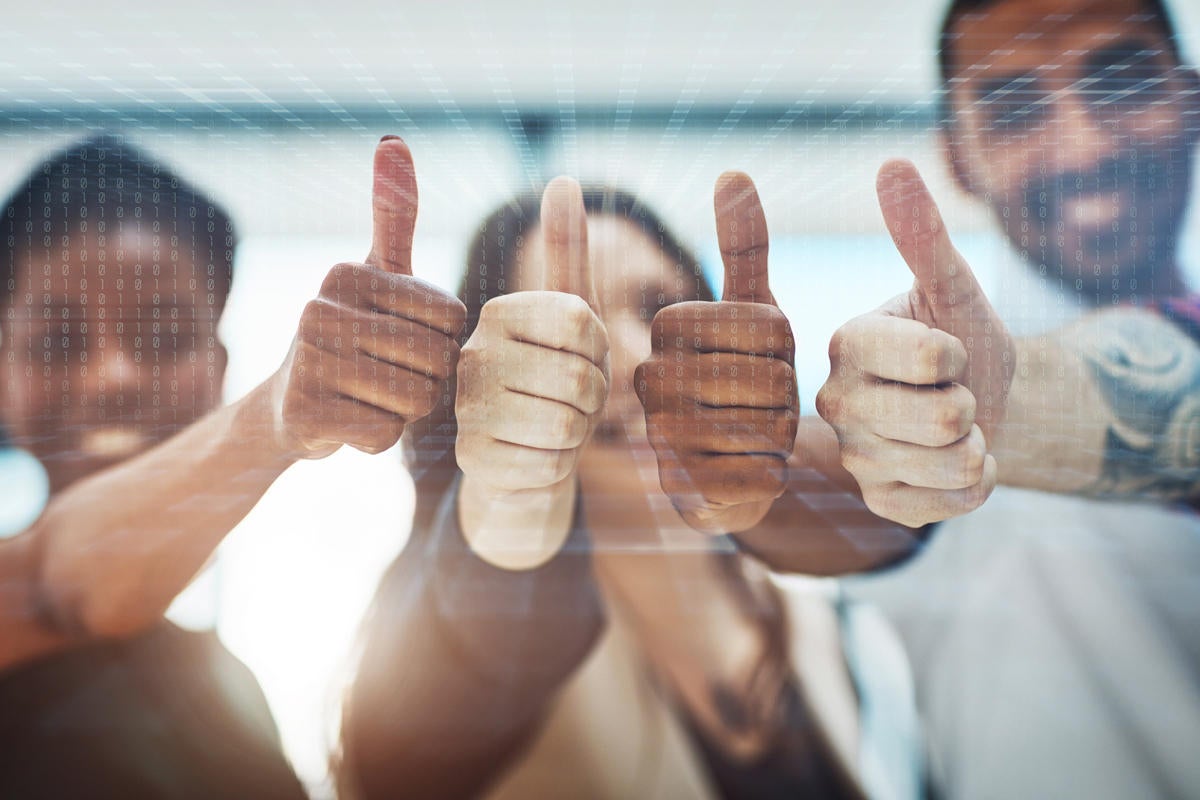 "Diversity at its core takes advantage of people's unique backgrounds and skill sets and makes for richer content and discovery of what we do," says Darren Dworkin, senior vice president and CIO at Cedars-Sinai; the healthcare organization was ranked No. 3 for D&I on the 2020 Best Places to Work in IT list. "The IT group spends a lot of time working closely with all sorts of departments and stakeholders … and having folks with different backgrounds and skills reflects that and helps us relate and translate so we can be a department that contributes to the mission of the organization." For Erickson Living, diversity & inclusion has long been a core value, exemplified through one of the three pillars in its Employee Transformation initiative, which includes curiosity, competence, and community. Erickson, which ranked No. 1 for diversity on the 2020 Best Places to Work in IT list, maintains a robust D&I council made up of employees and leadership and offers D&I training at all levels to instruct managers, directors, and rank-and-file employees in such issues as how to overcome unconscious bias in the workforce and how to promote civil treatment among colleagues.
Nonprofits and charities frequently outsource a lot of their day-to-day IT work or make use of cloud-hosted solutions, such as software-as-a-service (SaaS) options. However, there's a growing trend among threat actors to exploit third-party providers in order to gain access to their customers' data assets. As the past year's high-profile breach of Blackbaud should remind us, nonprofits may be at extra risk from these types of attacks. It's vital to examine the data privacy and security policies that your provider has in place, as well as to check that all relevant compliance audits are up to date. Cloud use has grown across industries over the course of 2020. This, in turn, puts increased pressure on managed service providers, who are challenged to find the talent they need to manage their data in the cloud. (Cloud environments require more specialized skills because they're so complex.) Finally, it may be worthwhile to purchase cybersecurity insurance if you don't already carry it. A well-chosen policy can absorb many of the financial risks that come with collecting donations online.
The starting point is to understand how and where energy is consumed, lost or wasted and here digital technologies are key. Sensors that can monitor performance, software that can connect operations with IT systems, automation and analytics will equip organisations and individuals alike with the ability to better manage and optimise their environment whether at work or home. The good news is that most of the energy and digital automation technology already exists to enable us to do so. Consider data centres. According to a report by the International Energy Agency in June, there was an increase in global internet traffic of 40% between February and April as the use of the cloud for remote working became more prevalent. The physical aspects of work across many industries have changed, and we can expect digital channels and e-commerce to remain the default for the ways things are done for the foreseeable future and long after the pandemic has been consigned to history. Yet far from being like the 'dark satanic mills' William Blake wrote about in the first industrial revolution, data centres can be carbon neutral, carbon positive, even. EcoDataCenter in Sweden is the world's first climate-positive data centre.
Financial marketers were thrust into the spotlight with the COVID crisis, needing to respond to unforeseen circumstances in an instant. Instead of selling services, marketers were being asked to customize communication to help customers deal with the financial impact of the pandemic. Blanket communication around branch closures quickly needed to transform to personalized messages around loan payment deferrals and how to use unfamiliar digital tools. The coming year will bring the next evolution of financial marketing, leveraging data and advanced analytics to provide predictive personalization. This use of AI and machine learning will result in tailored websites, real-time financial recommendations, and a level of test and learn capabilities far beyond what was imagined just a few years ago. For the vast majority of financial institutions, this level of personalization is playing a game of catch up in meeting consumer expectations. Accenture found that nearly half (48%) of consumers abandoned a purchase process when the website did not personalize the experience, with nearly all consumers (91%) saying they are more likely to do business with brands that know them, look out for them and reward them.
Emotional intelligence (EQ) is defined as "the capacity to be aware of, control and express one's emotions, and to handle interpersonal relationships judiciously and empathetically." Those with high EQ are better able to handle high-pressure situations, conflict resolution, constructive criticism, and more. This ability is highly sought-after for teams, especially ones made up of differing backgrounds. According to a survey conducted by CareerBuilder, 75% of hiring managers valued EQ over IQ. Hard skills and intelligence are more easily taught to employees while EQ takes more time and understanding to grasp. ... Overwhelm is something many entrepreneurs must deal with. That's the world we live in today. That's where self-motivation comes into play. We must all learn how to manage our energy. Energy comes not just from having a balanced diet, but also from our personal drive to achieve, resilience, and commitment. A personal drive to achieve is directly linked to our mindset. Research shows that those with a growth mindset are far more like to succeed in the endeavors they engage in because they believe they can improve. Resilience is born out of courage to overcome challenges.
Inevitably, the evolution of a system that requires data storage and processing reaches a threshold. Either too much data is accumulated, so the data simply does not fit into the storage device, or the load increases so rapidly that a single server cannot manage the number of queries. Both scenarios happen frequently. Usually, in such situations, two solutions come in handy—sharding the data storage or migrating to a distributed database. The solutions have features in common. The most frequently used feature uses a set of nodes to manage data. ... The problem of data distribution among the nodes of the topology can be described in regard to the set of requirements that the distribution must comply with: The algorithm allows the topology nodes and front-end applications to discover unambiguously on which node or nodes an object (or key) is located; The more uniform the data distribution is among the nodes, the more uniform the workloads on the nodes is. Here, I assume that the nodes have approximately equal resources; and If the topology is changed because of a node failure, the changes in distribution should affect only the data that is on the failed node. It should also be noted that, if a node is added to the topology, no data swap should occur among the nodes that are already present in the topology.
---
Quote for the day:

"If you find a path with no obstacles, it probably doesn't lead anywhere." -- Frank A Clark
---