Intelligent automation and technologies such as natural language processing (NLP) can help. In the UK for example, Zurich is working to create digital mailrooms with all paper mail scanned and routed digitally on arrival; everything is delivered to a central location, scanned and put into a workflow, with links emailed to the appropriate teams. Apply Intelligent Character Recognition (ICR) and NLP to that process, and you can start to automatically triage and respond to documents. If you have a medical or legal file coming in that might be hundreds of pages long, a good NLP engine can extract and highlight the relevant information before securely passing it on to an assessor. The machine doesn't make the decision, but it does a 'pre-read', which is a huge help to the assessor (who still has access to the full file), who can then spend more time where the real value is, in assessing the claim. It removes the admin work, and the NLP is continually learning and updating, based on changes made by the assessor. Of course, the first step here is digitising the paper process in the first place — something that the current climate has made necessary, but the benefits of which will far outlive the pandemic.
Together with its precursor SSL, TLS has long been in the crosshairs of both attackers and security researchers who understand that a weak or non-existent deployment of the protocol makes it trivial enough to carry out man-in-the-middle and other attacks against the vulnerable target. In the last five years, SSL/TLS has been one of the most likely components tied to branded vulnerabilities, a la Heartbleed, POODLE, BEAST, DROWN, you name it. This high-profile activity has driven the crypto community to keep working hard to refine TLS. It's why the biggest standards bodies and regulators, including the Internet Engineering Task Force, the National Institute for Standards and Technology, and the Payment Card Industry Security Standards Council, mandate that operators of web servers ensure that they're using the most up-to-date version of the protocol, TLS 1.2 before the end of 2020. Additionally, TLS 1.0 and 1.1 have been (or are in the process of being) deprecated in one way or another by major browsers. This means that major web browsers are also planning on turning the screws to organizations in the latter half of 2020, warning that they'll soon throw up browser warnings when a user visits a site that doesn't support TLS 1.2.
To use the Microsoft Launcher app, your phone needs to be Android 7.0 or higher. But there's only so much a launcher can do, as Microsoft explains. "You must download Microsoft Launcher from Google Play Store. Downloading Microsoft Launcher will replace the default launcher. Microsoft Launcher does not replicate the user's PC home screen on the Android phone. Users must still purchase and/or download any new apps from Google Play," Microsoft notes. There are a few glitches with the app still. Android 10 navigation gestures may not work on all phones, and system-level dark theme only works on Android 8.0 and above. Sticky notes sync issues may occur after upgrading to v6 and notification badges may need to be enabled again after the upgrade. Microsoft announced the Launcher update as part of the new Windows 10 build 20170 preview release. This preview for Windows Insiders in the Dev Channel is currently not available for PCs with an AMD processor due to a "bug impacting overall usability of these PCs". There's a new experience for sound settings at Settings > System > Sound > Manage sound devices. It lets users know which device is default and to pick a sound device as your default device or default communication device.
"The timelines are all over the map and subject to change. And sometimes frankly, they are meaningless for parents, if safe childcare or eldercare are not available. In this context, what date is chosen doesn't matter but employer flexibility is of paramount importance," said former CIO Joanna Young. CDO Jay Brodsky is concerned "about employees with families and the lack of adequate childcare options this summer." For this reason, "planning must consider childcare and caring for people who might be high risk. There are a lot of considerations," said CIO Martin Davis. Former CIO Michael Kail added, "I can't even get a haircut yet, so I am not sure how one plans to return to any semblance of on-premises work." However, CIO David Seidl said, "In specific disciplines, we're getting ready. This includes wiring, classroom upgrades, network maintenance and limited tech support. We're handling delayed maintenance in physically distanced ways with safety measures in place. But how soon will we be back in a more significant way? There's a lot still up in the air. We are doing well with work from home for most of our IT organization. We'll be part of the overall planning and process."
While working through the software lifecycle we could see certain problems happen over and over. Especially quality issues when working with very dynamic languages and issues related to package-management. So we set out to solve these problems. While a lot of people think that the choice of programming languages does not matter, we believe that technology choices vary in power and have a strong impact on the product. We have looked at a lot of different technologies and found Haskell to be a great fit for our aim of highest quality software engineering and developer happiness. While Haskell is a great language, we could not find a really good framework to work with. We have been looking for something opinionated, well documented, and easy to get started with. After evaluating some solutions we decided to build it ourselves. The same process lead us to pick nix as our primary package management solution: We want our developers to be able to switch projects very quickly. We intended to make a completely standardized development environment.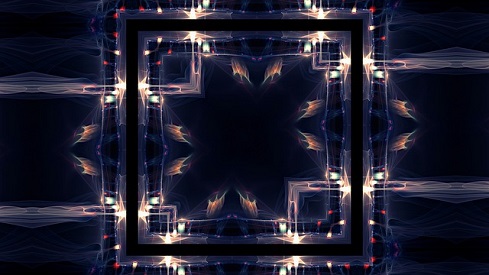 No amount of stress-testing could have prepared even the most sophisticated machine learning models for the extreme data variation that we've witnessed in the past few months. Analysts and data scientists have had to step in to calibrate models. The ability to apply a critical lens to data and insights is not one we can readily teach machines. Overlooking this important step of the process leaves us susceptible to falling into the hubris of big data and making decisions that miss important elements of context. For example, we saw an increase in demand for nonperishable foods across the supply chain, but once everyone has stockpiled their pantries, they're unlikely to buy these items in similar quantities in the coming months. This will naturally lead to a drop in demand that we must prepare algorithms for, instead of automatically continuing to operate production lines as if such demand is the new normal. Another example is a machine learning application in cybersecurity, in which an algorithm may monitor for threats against a retailer's website. To the model, a sudden tenfold increase in website visits may seem like an attack; but, if you were to factor in that it coincided with the retailer launching mask sales, you have the context to understand and accept the uptick in traffic.
This trend is concerning for several reasons. Cybercriminals are competing with each other to compromise as many routers as possible so they can be conscripted into botnets. These are then sold on underground sites either to launch DDoS attacks, or as a way to anonymize other attacks such as click fraud, data theft and account takeover. Competition is so fierce that criminals are known to uninstall any malware they find on targeted routers, booting off their rivals so they can claim complete control over the device. For the home user, a compromised router is likely to suffer performance issues. If attacks are subsequently launched from that device, their IP address may also be blacklisted – possibly implicating them in criminal activity and potentially cutting them off from key parts of the internet, and even corporate networks. As explained in the report, there's a thriving black market in botnet malware and botnets-for-hire. Although any IoT device could be compromised and leveraged in a botnet, routers are of particular interest because they are easily accessible and directly connected to the internet.

According to BBVA, the advancement is thanks to qubits, as opposed to bits, in traditional computing. "Qubits exponentially increase the computing capacity compared to classical computing. If the bits can perform calculations based on two possibilities (1 and 0), qubits can run calculations on all the possible combinations between 1 and 0 in parallel," said the bank. Early results in the project show that quantum computing can resolve some complex problems quickly, accurately and efficiently, said BBVA. "Although this technology is still in an early stage of development, its potential to impact the sector is already a reality," said Carlos Kuchkovky, BBVA global head of research and patents. "Our research is helping us to identify the areas where quantum computing could represent a greater competitive advantage, once the tools have sufficiently matured. We believe this will be, for certain concrete tasks, in the next two to five years." A test done by BBVA's team on the use of the technology for investment portfolio optimisation showed that it could be considerably faster when there are more than 100 variables in a calculation. But the advantages could be the same for less complex calculation as quantum hardware advances, said BBVA.
Financial companies are expected to adopt a risk management program that provides a thorough and consistent evaluation of the nature and extent of risks to which they are exposed. Central to this is Enterprise Risk Management (ERM) which articulates and codifies how an organization approaches and manages risk. The tenets of an ERM framework include articulating risk appetites, putting formal policies into place, conducting risk assessments, establishing strong internal controls, and ensuring oversight by both senior management and boards of directors. Wirecard's 2018 Annual Report had extensive disclosure of its "efficiently organized [enterprise] risk management system." The weaknesses that were confirmed later in the company's internal control and governance procedures remind fintech managers of the challenges that must be overcome to make risk management truly operational in a dynamic technology-driven firm. For risk management to be effective, management and the board must own and address it, and the risk management system supported by a healthy risk culture throughout the group.
So far, we have considered the concept of a data-driven startup. It should also be noted that the data itself means nothing to a company. So, what is the real purpose of analyzing huge amounts of data? It is to create valuable information, intelligence, Business Intelligence, that can efficiently connect a company with the market and its customers. This is a key point—every innovation startup knows the importance of collecting the right data to convert it into intelligence. The value of the Business Intelligence a startup provides in huge markets like the buildtech sector is the value of the service it provides. We all know what Business Intelligence is, but it is not easy to provide an example. So, here's an example of how a data-driven startup focuses its business evolution on the intelligence it can generate. "Building Intelligence" is a fake company name in this example of a real startup in the buildtech sector. The vision of Building Intelligence is to avoid higher costs and overtime in construction projects due to failures. Nowadays, this company works over a SaaS, taking photos of construction sites, creating 3D models, and comparing them with the architectural plans.
---
Quote for the day:
"Leaders know the importance of having someone in their lives who will unfailingly and fearlessly tell them the truth." --
Warren G. Bennis
---