A key reason for the failures: a lack of clear, measurable business goals. Right now, no matter the business, eyes everywhere are on IT. To push through the transformation, you need to benefit not just yourself but your organization. You need to be able to speak the language of business, and here's how you can do it. If you're going to ask the company to support your program, talk about it in a way the C-suite can understand. Think about the use case they'll be most interested to hear about. Shortening customer wait times? They'll care. Aiding supply chains? They'll listen. Remember, they'll want numbers, too. The C-suite will do a cost-benefit analysis, but you should preempt this by conducting one beforehand. This shows your commitment to making the company more successful and inspires trust in the project through data. Avoid using too much technical jargon; doing so will get glassy-eyed looks and perhaps inspire them to give some other department a budget increase or greenlight a different project. Never make the C-suite do your work for you: Make them understand the value of your plans. Doing so may develop your soft skills.
Too often we get caught up in the inequity of having a problem. It's unfair that we should suffer this or "that should have never happened in the first place!" What we need to focus on is how to safely address the problem, how to move forward, around, over or under it to get where we need to go. ... Focusing on "being decisive" misses the lesson. Start thinking about the information — what you have, what you need and whether you can wait for more. The goal is be able to reflect upon decisions and know that you would make the same one again tomorrow — even if they were wrong. ... If it's not someone's job, it's no one's job. And so, we're taught to identify a specific person to carry out a task in order to get the task done. When it can be anyone's job to cook dinner, you'll be hangry by 7:00. But when you split the cooking every other day, you will go hungry a lot less often. As meetings end, tasks should be given to people and as specifically as possible with closed-loop communication built into the responsibility. ... Control yourself — it's pretty much the only thing you can control. It's the doctor whose face says "Everything's cool — I got this." It's the pilot's smooth, buttery drawl that announces the severe turbulence over the PA. It's the expert in the room defusing an insane customer or devolving employee.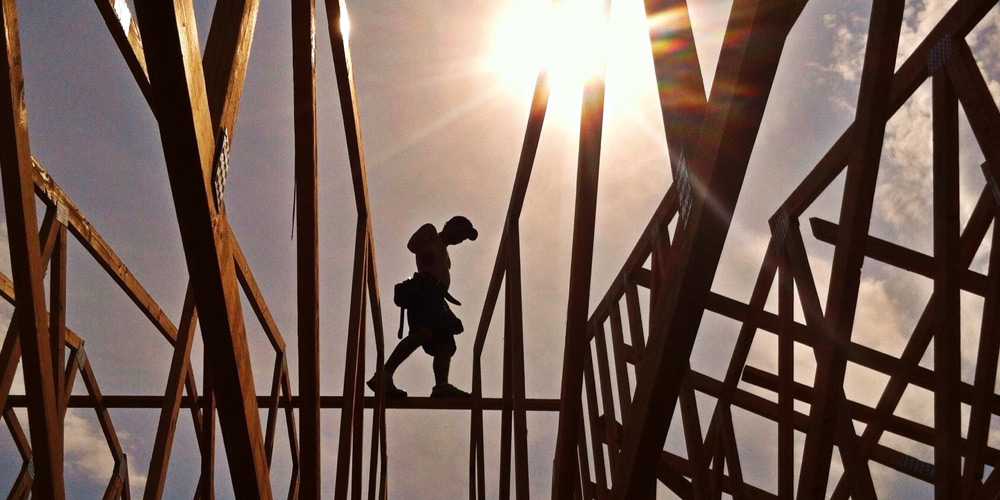 The True Believer is no less relevant today than when it was first published, despite its pessimistic view of human nature and skepticism toward mass movements. Several elements are of particular interest to business leaders. For example, Hoffer recognizes that "the chief passion" of the frustrated is to belong, and urges employers to cultivate "a vivid feeling of solidarity" in employees through collective pay schemes and other means, as teamwork boosts productivity: "Any policy that disturbs and tears apart the team is bound to cause severe trouble." Another important source of belonging is the family. Dangerous mass movements, in Hoffer's view, tend to undermine and be jealous of the family, which is yet another reason firms ought to be friendlier toward that beleaguered institution. Humans find passionate causes seductive, Hoffer knows, but he seems not to subscribe to any cultlike conception of a business. "The practical organization offers opportunities for self-advancement, and its appeal is mainly to self-interest," he writes, adding that: "Where self-advancement cannot, or is not allowed to, serve as a driving force, other sources of enthusiasm have to be found if momentous changes, such as the awakening and renovation of a stagnant society or radical reforms in the character and pattern of life of a community, are to be realized and perpetuated."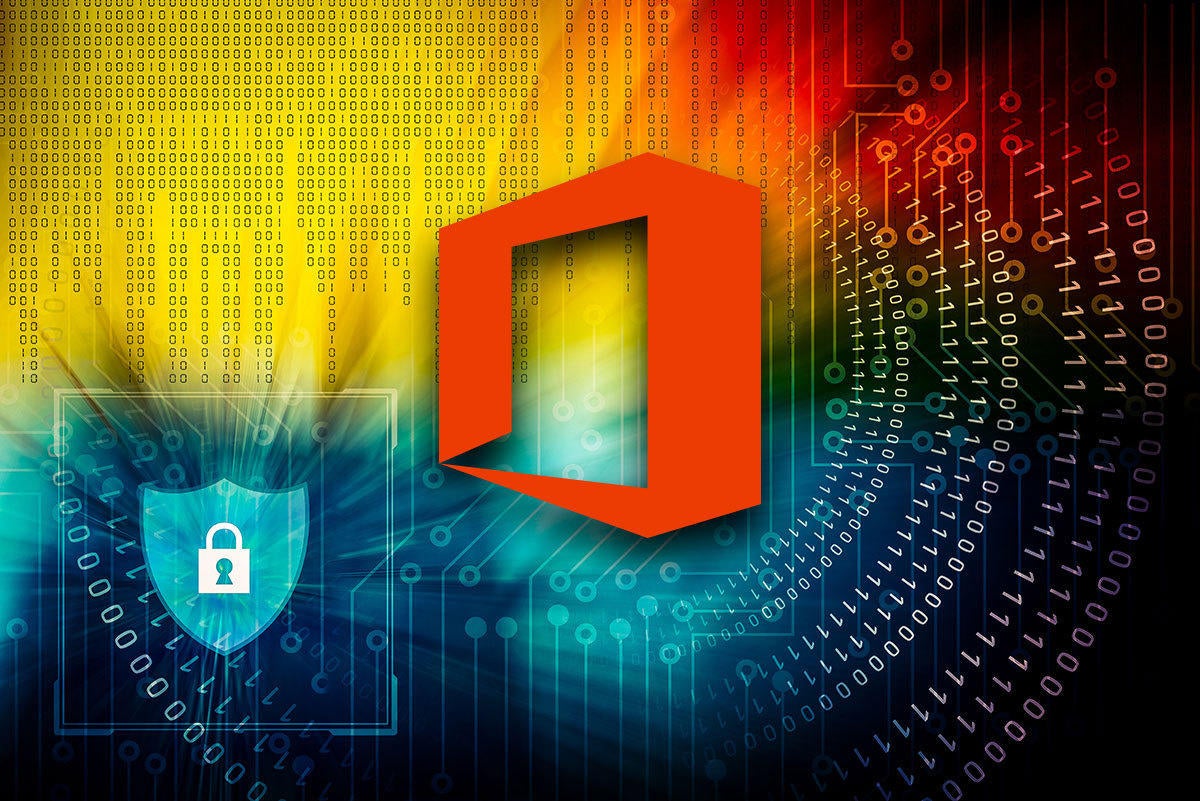 Researchers said that ... hacking browsers has become more expensive, as browser security has improved. "Browser developers put much effort into different kinds of security protections and mitigations," Liskin said. "Attackers were looking for a new target, and MS Office has become a star." Liskin added that there are plenty of reasons why cybercriminals choose to attack the popular suite. "Microsoft Office has a huge number of different file formats," he said. "It is deeply integrated into the Windows operating system." He also argued that when Microsoft created Office, it made several decisions that, in hindsight, aren't optimal security-wise and are currently difficult to change. Making such alterations would have a significant impact on all the versions of the products, Liskin said. A new report from SonicWall released in July 2020 shows this trend is growing. Office files have overtaken PDF documents as a delivery mechanism for malware. Office documents make up 22.4% of all malicious file types, compared to 10.7% for PDFs. A bit of good news in the SonicWall report: The number of detected malicious Office files declined slightly at the end of the first half of 2020.
Intel is pushing back its 7nm product roadmap after identifying a defect mode in its 7nm process that resulted in yield degradation, Swan said. The yield of Intel's 7nm process is now trending approximately 12 months behind the company's internal target. "We've root caused the issue, and believe there are no fundamental roadblocks," Swan said. "But we've also invested in contingency plans to hedge against further schedule uncertainty. We've mitigated the impact of the process delay on our product schedule by leveraging improvements in design methodology, such as die disaggregation and advanced packaging." The news of the delay caused Intel shares to sink in after-hours trading. The delay comes in the context of Intel's challenges to transition to 10nm products, with its product roadmap repeatedly delayed. "We've seen this movie before," Swan acknowledged Thursday. "We have learned from the challenges in our 10nm transition, and we have a milestone-driven approach to ensure our product competitiveness is not impacted by our process technology roadmap."
The first step to autonomous finance is breaking down the barriers between these products. Open banking solutions like Plaid, which link fintechs and banks together, have made it easier to transfer money and data between platforms. Today, that looks like a hub-and-spoke model: I can move money from Venmo to my checking account to Vanguard. In the future, it will be point-to-point: I should be able to take $400 at-rest in Venmo and invest it directly into my Roth IRA, or split it 50/50 between my student loan payments and my credit card bill. Self-driving money limited to one app is like a self-driving car that only works on one road. The second step is where the 'autonomous' part comes in. Connected fintech services will use a combination of common-language rules set by the user and machine learning to manage money in the background. This goes a step beyond setting a retirement goal on a roboadvisor: I should be able to say "whenever I have spare money laying around, other than what I need for day-to-day expenses, reinvest it into whatever earns the highest return." After that, I should never have to think about what's happening with my money, other than when I receive updates from the service on how it is being put to work.
During its low-code journey, HTB invested heavily in testing capabilities, providing value with an improved turnaround time for any defects. Previously, developers would publish a change, finishing in the evening, then the test team would arrive the next morning and start the test pack, which could run for 3-4 hours, ensuring everything worked correctly and highlighting any regressions. The developers wouldn't get feedback until lunchtime, therefore losing half a day of development time. Now, the developers publish an update and leave for the evening. Liberty Create takes 30 minutes to package the release and push it to the test environment, waking up the testing platform automatically once complete and running the series of tests. By 9 am, the test team starts the day with the results and the developers work on any fixes needed immediately. As a result, an extra half a day per developer is gained from every push. This acted as the first step for HTB on its journey to seamless integrated testing and DevOps. Today, HTB's confidence in front-end building capabilities now influences how the bank approaches new potential suppliers with a clear strategy that needs to work with low-code.
We have placed a significant focus on our early talent development program, bringing in people who understand the business and can be trained to perform risk assessments and develop the necessary technical skills. Mentoring young professionals is one of my passions, and it is essential to develop the cybersecurity skills we need now and in the future. It's important to make the time, however busy our schedules are, to help shape people into more than they thought they could be. In terms of collaboration across the profession, we are participating in the recently formed Health Information Sharing and Analysis Center (H-ISAC) in Japan, which is a community of life sciences organizations that have come together to share timely, relevant, actionable information on cybersecurity. Although we are competitors in business, we share a common goal to prevent, detect, and respond to cybersecurity concerns. We face many of the same challenges with respect to resources and professional staffing, so it helps all of us if we can work collaboratively.
The prevalence of mobile phones has majorly affected the business world. Anyplace, anytime access that these cloud-based apps provide turns to be perfect for remote working employees. Employees can essentially sign into any application with web-enabled devices like tablets or mobile phones to carry out their tasks in the cloud infrastructure. Information breaches, theft, and data omission are the major threats even for conventional IT infrastructures. But, as more organizations move to the cloud platforms, it's crucial to guarantee that cloud service provider can ensure a secure framework for the wellbeing of their consumer's information. Cloud security isn't the only trend in cloud computing, but it's important to be emphasized enough on by each organization. Consequently, an enormous demand for cloud security suppliers is emerging that guarantees that the data practices abide by GDPR and other compliances. With open-source cloud computing, firms can see various advantages. They can quickly scale their cloud foundation, including exceptions that are a lot more direct than the closed source platform, with fewer security concerns.
While all these drivers are legitimate concerns — we should express concern when a nation-state owns an application that is harvesting huge amounts of sensitive data — our focus on these factors conveniently bypasses the true problem. Applications are becoming increasingly more intrusive and we are surrendering our data ever more willingly without understanding the potential ramifications that will ripple far into the future. Once our data has been leaked, it is out there and we can't ask nicely to please have it back. That means if data we once thought was innocuous suddenly changes into something dangerous, perhaps because of a new piece of technology or a change to how we use data, then you are already at a disadvantage. Banning apps based solely on their country of origin (no matter how hostile) is not going to solve this problem; it is merely a Band-Aid that won't fully address all privacy and security concerns. We need to address the underlying problem, take a hard look at what data our applications are collecting, and focus on improving privacy controls. We could throw a dart at a list of apps in most app stores and almost be guaranteed to hit one with some form of privacy issue.
---
Quote for the day:
"If you are not willing to give a less experienced qualified professional a chance, don't complain you are charged double for a job worth half." --
Mark W. Boyer
---