Marriott Hotels should have identified this breach through their cyber due diligence of Starwood in 2016 when it acquired the company. As result of buying a breach they will face a number of challenges at a board level around the levels of governance and diligence within the business. Had it performed a detailed compromise assessment as part of its due-diligence activity, the organisation's board would have been informed of the breach and been able to make a decision based on risk or put other warranties in place.Since the compromise started in 2014, the breach doesn't fall under the remit of GDPR. However, the fallout would be incredibly severe under this regulation, and therefore any organisation looking to undergo an M&A deal now or in the future should learn from this example and ensure a comprehensive cyber security and compromise assessments are carried out to inform their understanding of risk.
That ability to scale is critical to the organisation. Six years ago, the business had clear peaks in traffic -- the launch of its world-famous book of records every September and Guinness World Records Day in November. Today, GWR is less reliant on publishing and operates more like a digital consultancy and its traffic peaks are unpredictable. Howe gives an example. "On the first day we went live with the new AWS infrastructure, there was a press release for the largest unlimited wave surfed by a woman," he says. "It was huge news in the surfing community and within a few hours we'd received four times our normal daily web traffic. Yet we were able to meet that demand comfortably by just turning on the auto-scaling capability of the cloud." As well as scalability and flexibility, Howe says the cloud provides other benefits. "It allows us to be more dynamic as a team and to think more carefully about where we should focus our attention," he says. "It gives us better transparency in terms of costs, too."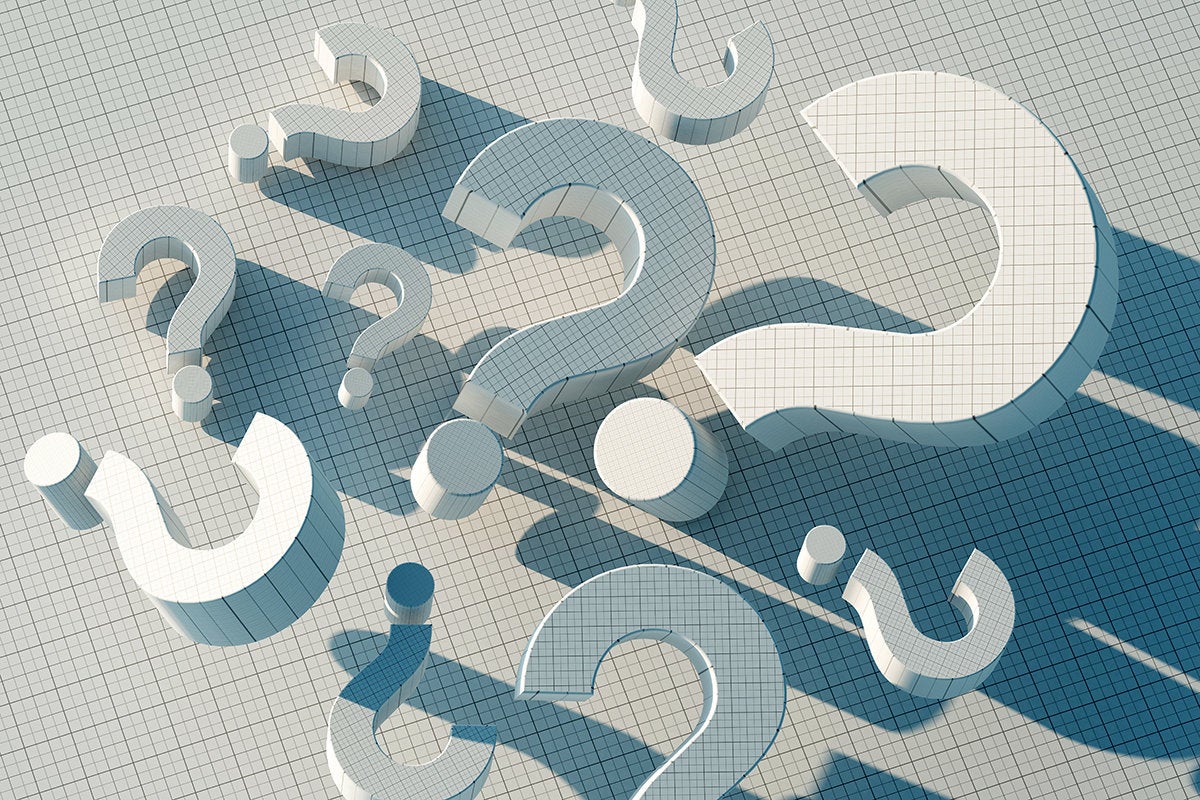 The first strategic choice is deciding what kind of partner you want to deploy and support your SD-WAN architecture. IT organizations can work directly with the leading SD-WAN technology providers and their channel partners, or purchase a managed SD-WAN service from a service provider such as AT&T, Verizon, CenturyLink, Comcast and many others. Most organizations will benefit from an experienced channel partner to integrate SD-WAN into their existing branch/WAN infrastructure, which may include routers, WAN optimization appliances, firewalls and other network security elements. Many organizations will want to outsource SD-WAN technology and related bandwidth decisions to a managed service provider. Organizations that plan to implement an internally developed (non-managed) SD-WAN solution need to examine several key issues for deployment. These include a review of their branch WAN/LAN architecture, WAN bandwidth requirements and providers, and, of course, selecting an SD-WAN technology.
A truism dating back to the ancient Greeks notes that luck is when opportunity meets preparation. It's hard to argue that Plattner got lucky with his vision. Rather, it's a case of timing really being everything. After all, a complete ERP redesign should take roughly a decade. That timeline matters a great deal now in light of converging forces in the business world. On the one hand, global competition puts greater emphasis on operational efficiency. With margins tightening, companies need to optimize their processes, and especially, the customer experience. A real-time ERP can play a major role in accomplishing both of these objectives. Another major driver right now is regulation. There are numerous regulatory changes across several industries that are currently putting pressure on organizations to get much more visibility into issues like revenue recognition, privacy and process. In all of these scenarios, a real-time ERP can play a significant role in helping organizations not only stay compliant, but also reinvent critical business processes.

"Legally speaking, if we're going to be setting up data trusts with massive amounts of data and serious risks in terms of data security and the implications on people's privacy, questions about consent, we're going to have to have data protection impact assessments," she added. In terms of how decisions are made about data usage, the trusts could potentially help strike a balance between purely giving organisations control, which could encourage monopolistic behaviour and further entrench the power imbalance, and purely giving individuals control, which would require significant effort on their part to manage the vast amounts of data held on them. "I think the notion that an individual wants to literally manage large amounts of data about themselves is a strange sort of idea," said Roger Taylor, chair of the Centre for Data Ethics and Innovation, which was set up by the DCMS in June 2018 to help create ethical frameworks for the use of emerging technologies.
The "Pretty Please" feature headlines Google's list. With it enabled, saying "Please" with your Assistant commands can now produce some unique responses from her, like "Thanks for asking so nicely." The idea pitched last summer is that you're teaching younger users to mind their manners when asking for things. And in case Google AI ends up taking over the world like something out of a sci-fi movie, you'll have banked some good faith that may save you from Martian slave pits and re-education camps. Pretty Please is enabled now in the app, and for Google's smart speakers and smart displays. There's no setting to enable or disable -- the Assistant just has additional responses when you ask nicely. Google's also added the long-awaited ability to create and manage lists with the Assistant, instead of having to use the Keep Notes app (Android, iOS) separately. The company says that it will be adding Keep Notes integration soon, as well as support for Any.do, Bring!, and Todoist.
Customers are not enemies and projects are not really born as conflicts, but in order to wage your "friendly" attack on your customer, you need to know enough about his territory and capacity. This fore-knowledge is what we call Project Intelligence. There is a Reconnaissancemission needed here. Never take it as a spying mission, it's just a matter of ethical deep observation of things as they are naturally exposed to us by the customer. But who are the agents who will do it for you? Just look around you. Sales and presales are the spearhead in winning the battle of a new contract. Before the win takes place, they spend some good time on the customer's territory setting up connections, knowing things and people and striving to make it happen: Contracting. They, in this way, can be exposed to quite a good deal of information not only on the pure business grounds, but also on the business politics of the new front, its weaknesses and strengths.
Since cloud implementation, they have reached several new groups they wouldn't have been able to beforehand, enabling better two-way communication and capturing all consumer interaction data. From a developer's point of view, cloud adoption has been instrumental, as they are able to create new functionality on the fly and deploy it easily and economically to their users. This scenario is repeated in other industries and enterprises, such as Cepsa, the second largest petroleum and chemical company in Spain. Cespa had already integrated new technologies into its operations, but it still needed to reinvent and streamline processes, something that it was finally able to accomplish by using iOS mobile apps built on an open cloud platform. Now, these apps allow service station workers to anticipate their own needs and place new supply orders with a single click. Moreover, direct sales representatives also benefit because they can manage every customer interaction on their smartphones, speeding up order processing, approval and fulfilment.
RoboMaker's cloud extensions are important because they enable robots to do far more than they could using only local resources. The cloud extensions are written as ROS packages so developers familiar with ROS can easily embed them in their applications. Zhu said Amazon currently has five integrated services including Amazon Lex and Amazon Polly which enable developers to add natural language conversation capabilities to their robots, the Amazon Kinesis data streaming service, the Amazon Rekognition service for facial recognition and object detection, and the AWS Cloud Watch service for near real-time live streaming of telemetry and log data for monitoring individual robots and fleets. RoboMaker also includes a simulation environment, which is necessary because not all developers working on robotic applications have access to the target device.
To the average person is pretty unlikely that a state-backed hacker is going to come after you, unless you're a really high-value target. To the average person it's quite a rare kind of a risk. Obviously if you are, I don't know, working in aerospace or biotech or robotics, one of those kind of companies, then there's a reason or chance that someone's going to try and hack your systems to steal your intellectual property or just cause trouble. In terms of the bigger risk, so clearly down the line there's a lot of worry about cyber warfare that hackers could actually break into things like power systems or banks and cause chaos that way. That's clearly a huge risk, but the likelihood is very low. What's going to happen day to day is you're more likely to run into a scammer or maybe get ransomware on your PC or something like that. Those are the kind of the everyday risks, which are incredibly annoying and a real problem if suddenly your PC is encrypted and you can't get to your family photos or your work you're doing. Those are kind of everyday risks.
---
Quote for the day:
"Leadership matters more in times of uncertainty." -- Wayde Goodall
---