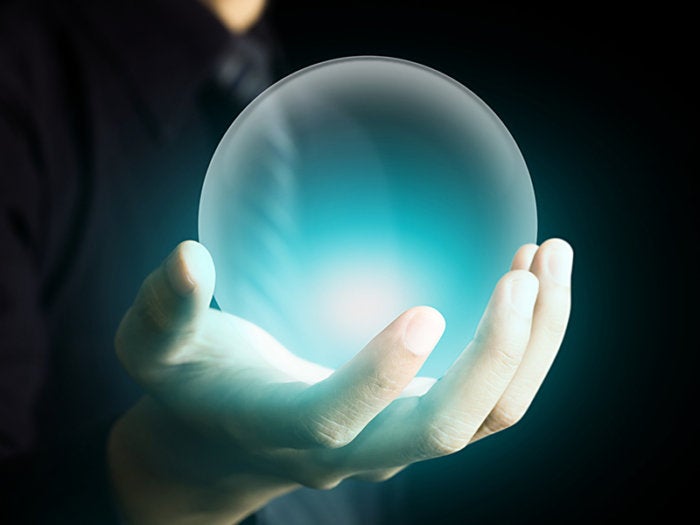 Two years after its unveiling, Microsoft Teams has firmly established itself as a real rival to Slack. In the past 12 months, Teams has essentially replaced Skype for Business Online as Microsoft's central communications tool, and a free version is now available - a clear swipe at Slack, which has had sustained success with its freemium model. The app is now used by 329,000 organizations worldwide, Microsoft said during its 2018 Ignite conference, up from 125,000 a year earlier. Thanks to Teams' inclusion within the Office 365 product suite, it is likely a matter of time before Teams is the most widely used team chat app – though just how often it is actually used remains a cause of debate. Unlike Slack, Microsoft doesn't break out daily active user figures. A recent Spiceworks' report claims that Teams is set for the fastest growth of all business chat apps over the next two years. The survey indicates that 41% of respondents expect to use Teams by 2020, compared to 18% for Slack.
Of course, security is a broad term – it can encompass anything from continuity and recovery to governance. Yet regardless of the area, the trend remains: even when people are clearly literate on the topic, they aren't putting the safeguards in place required in this day and age. Alternatively, they introduce adequate security practices when it's too late and the damage has already been done. Given the sensitivity of the data they carry, banks and building societies are the anomaly here. However, organisations spanning all other sectors are exhibiting an often shambolic approach to security at best. Some companies are failing to patch their systems, while some employees store important passwords in easily accessible files. I've even seen healthcare organisations operating on legacy systems, having no option but to isolate their systems when faced with a breach. Whether it's cyber criminals or a state-sponsored attack, many businesses aren't even monitoring their environments for attacks – and this could have serious repercussions.

Address knowledge gaps with internal trainings -- Carfax established quarterly courses -- in addition to the vendor's materials. Make sure staff members can actually do tasks when they leave a workshop, and give them supporting documentation. "You can't manage the systems if you don't know how to use the tool," Woods said. Mix formal and informal training with a focus on teamwork and team organization as part of the overall configuration management strategy. Set a clear agenda, but adapt as tool use matures across the organization. "Standardize early, or expect chaos," Woods said. On the flip side, learn where to pull back and enable creativity. Start the configuration management push with weekly meetings, but space them out more as it becomes a normalized part of the teams' jobs, she advised.
Application integration also continues to change because other aspects of application development evolve. Agile operations have created a need for a new set of tools, and those tools are already evolving into more complicated orchestration tools to deploy and link applications and components running on pools of resources. These tools, as they evolve and improve, are absorbing some of the functions that were traditionally part of application integration. All of these trends influence application integration architecture and the use of databases and information flows to link the IT support components for business processes. The most important trend in application integration today is the fact that, in the traditional sense, it's no longer the only problem or even the most significant one. If you ask CIOs today what their greatest challenge is, application integration is unlikely to figure prominently, but all three of the new factors probably will.
The workloads associated with this computing landscape are changing. No longer do consumers or enterprise customers have simple applications that can be addressed with straightforward scalar architectures alone. Instead we see programs that are solving problems faster by integrating additional architectures from graphics processors to artificial intelligence accelerators to image processors and even adaptable designs like FPGAs powered by new memory technologies. We will combine computing and architecture innovations through high-speed interconnects with new models for software development that simplify APIs for developers and allow more performance and efficiency to be unlocked from Intel computing architectures. ... The message of Moore's Law is about more than transistors alone, with the combination of transistors, architectural research, connectivity advancements, faster memory systems, and software working together to drive it forward.
The one thing that's permanent in life is change. Once you have a company culture that embraces it, challenges it, and says we can never rest on our laurels, we can never stick with status quo -- we always have to be improving, challenge ourselves to be better, and also thinking about what's the new thing that's going to obsolete. Whatever our customers are relying on or that we think we're good at, we have to be ahead of everybody. You have to embrace innovation. You have to make that part of your corporate culture. You have to encourage risk-taking because that's a necessary, and frequently not enough spoken about, an element of innovation, which is the willingness to take risks, the willingness to be bold, put yourself out there, and be courageous. One of the things that I talk about from a strategy is, I tell people, "I want you to be unreasonable. Don't give me anything reasonable. I'm totally bored with that. I want to see your daring, courageous, bold things that have never been heard of before.
As enterprises continue to map the physical world to an intelligence-rich digital one, smart "things" will become a driving force for implementing next-generation platforms in 2019. This advance will enable large quantities of industry-specific data from the internet of things (IoT) to be analyzed, uncovering novel, hyper-dimensional correlations that provide fresh insights, enhance decision-making capabilities and improve business outcomes. Organizations will benefit greatly from leveraging digital platforms to interpret mass amounts of data and enable correlations that wouldn't otherwise be possible because there are simply too many factors for the human brain to process. For example, collecting data from heart monitors, fitness watches, the human genome and more can lead to the best possible diagnosis of a condition and, therefore, the most effective treatment plan.
Cyber risk reports often focus on technical details and technological risks. Yet, leaders, CEOs and board members should view cyberattacks as business risks and think about the holistic impacts that cyber breaches can have on business reputation, company culture, and profitability. Leaders must also pay special attention to their organization's extended enterprise and the security flaws these partners could expose. Deloitte recently found that a majority of CEOs fail to hold their extended enterprise to the same risk standards as their own organizations and leaders see IT providers as the third parties that pose the greatest threat. These third parties expose the organization to significant cyber threats. But because these providers are external, they're beyond management's direct control. It's critical that IT vendors are effectively managed and that the entire enterprise is held to strong security standards in 2019.
AWS has made it easy and inexpensive to take advantage of multiple Availability Zones (AZs) within a given region. For an overly simplistic explanation, you can think of an Availability Zone as a huge independent datacenter. AZs within a region are connected to each other by high-speed, low-latency, privately operated links. They are close enough to each other to support synchronous communications, but far enough apart to mitigate the effect of natural disasters, power outages, etc. Exactly how far apart is not disclosed, and not really relevant. Two AZs is a good number to achieve basic high-availability at minimum cost. But sometimes a single AZ is better for simple cases like demos or POC's. Other times three is desired for marginally improved high availability, or to make better use of the spot market. So let's adjust the template to make the number of AZ's variable. Using the template from article 1, add the following section above the "Resources" section.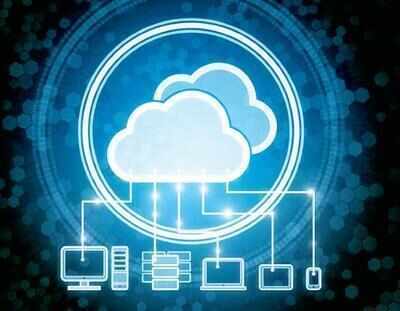 Interestingly, the study also reveals that cost is not a driving factor anymore in the Indian market in the adoption of cloud technology. Hybrid cloud is a computing environment that uses a mix of on-premises, private cloud and third-party, public cloud services with orchestration between the two platforms. Hybrid cloud also provides an array of other benefits including workload flexibility, simplicity in processing big data, broader use of cross platform IT services, enhanced data security and compliance, dramatic cost reduction and business growth and RoI, adds the report. Talking to ETtech, Sankalp Saxena, SVP and Managing Director – Operations, India, Nutanix, said that while BFSI is still leading in the adoption of the technology, traditional brick and motor businesses are now running on cloud along with other late adpapters like healthcare beefing up their technology back-ends. Nutanix is now also exploring IoT and blockchain along with other areas which can be collaborated with cloud.
---
Quote for the day:
"Leadership is the other side of the coin of loneliness, and he who is a leader must always act alone. And acting alone, accept everything alone." -- Ferdinand Marcos
---