"In this study, we've harnessed that know-how to restore people's ability to control the exact same everyday technologies they were using before the onset of their illnesses. It was wonderful to see the participants express themselves or just find a song they want to hear," he says. The investigational BrainGate BCI includes a baby aspirin-sized implant that detects the signals associated with intended movements produced in the brain's motor cortex. Those signals are then decoded and routed to external devices. BrainGate researchers and other groups using similar technologies have shown that the device can enable people to move robotic arms or to regain control of their own limbs, despite having lost motor abilities from illness or injury. Two of the participants in this latest study had weakness or loss of movement of their arms and legs due to amyotrophic lateral sclerosis (ALS), a progressive disease affecting the nerves in the brain and spine that control movement.
IBM is unveiling new hardware that brings power efficiency and improved training times to artificial intelligence (AI) projects this week at the International Electron Devices Meeting(IEDM) and the Conference on Neural Information Processing Systems (NeurIPS), with 8-bit precision for both their analog and digital chips for AI. Over the last decade, computing performance for AI has improved at a rate of 2.5x per year, due in part to the use of GPUs to accelerate deep learning tasks, the company noted in a press release. However, this improvement is not sustainable, as most of the potential performance from this design model--a general-purpose computing solution tailored to AI--will not be able to keep pace with hardware designed exclusively for AI training and development. Per the press release, "Scaling AI with new hardware solutions is part of a wider effort at IBM Research to move from narrow AI, often used to solve specific, well-defined tasks, to broad AI, which reaches across disciplines to help humans solve our most pressing problems."
Technology has evolved to aid manufacturing processes and today, it is helping significantly to eliminate the chances of human error. But despite the increasing role, "bots will not dominate shop floors or replace the physical workforce. The role of humans is, and will remain, critical at all stages of manufacturing – right from designing to body operations, final vehicle assembly, quality checks and delivering the finished product," feels Subramanian. It's still cheaper to use humans rather than machines in India. "So while automation is increasing, labour arbitrage plays out in India," says Sid Chatterjee, vice-president, GreyOrange, a startup that supplies robots to automate supply chains in warehouses, distribution and fulfilment centres to a variety of customers such as Flipkart, Mahindra and Aramex. There is also apprehension about using high-tech, imported gear on the shop floors. "Deployment of machines is low in India. Europe makes lot of automated gear but with limited market size in India, European companies don't provide much on-ground support. If something goes wrong, you end up with a white elephant," explains Milan Sheth, lead, intelligent automation, EY India.
One of the big ones was transaction support -- asset transactions. This is an interesting feature because most Mongo applications don't need it very often, but it makes people a lot more comfortable because there are cases where it is useful. Another was formal synchronisation, because if you're building a mobile app you want to keep a subset of our data so, for example, if you're writing a story when you're on a train it's in the background synchronising your data so if you lose connectivity on the train it still works, it still keeps going. So, for mobile it turned out to be a pretty big story. We have also done a ton of stuff with the analytics -- that is one trend we see a lot of with the merging of transactional and analytical workloads. A lot of people don't want to have separate workloads for analytical and transactional. They want to be doing real-time analytical on their transactional systems. And that works because we have this feature called Workload Isolation.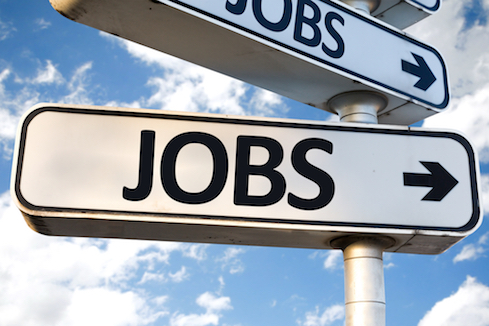 To attract more experienced people, I spend a lot of time at conferences. I just attended the Grace Hopper conference, and go every year. We're big on partnerships, with the Society of Hispanic Professional Engineers and organizations for African-Americans and Transgender professionals. We sponsor hackathons – participants work on an AmEx business problem and learn about our technology and what we're doing. We're selling ourselves to them as much as they're selling themselves to us. ... Attitude is important; it means looking beyond what degree they've got and finding out their aptitude and attitude to be a technologist. The people who work for me want to learn, want to drive change – and want to change themselves. I spend time at the Hopper conference talking to candidates who have degrees in psychology and philosophy and not just computer science backgrounds. We've had to broaden our thinking beyond just hiring people with specific technology skills.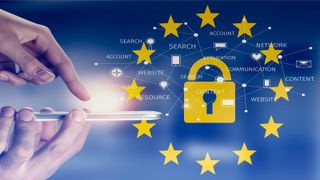 Organisations must trawl through their entire data infrastructure to create and maintain a constant, accurate map of their data. They need to pay particular attention when it comes to their third-party systems such as CRM, HR, infrastructures or platforms as-a-service or analytics that are based in the cloud. This is especially important as they will then need to assess the GDPR readiness of their cloud provider as a data processor and make sure their contract includes a data processing agreement. Similarly, data controllers need to ensure that they can erase the data from their cloud providers when they stop using the cloud service. As consumers will be able to request information on, or the deletion of, all the personal data a company holds about them, the data controller must ensure that they can meet this kind of requirement through their cloud provider. Consumers now hold more power over their data than before and as we've seen with the recent complaints against Oracle, Criteo and others, they are exercising it.

The growing use of AI will increase data usage exponentially. As part of Singapore's smart nation initiative, the government has planned to invest up to S$150m from the National Research Foundation on AI over five years through the AI Singapore programme. While first-generation AI architectures have historically been centralised, Equinix predicts that enterprises will enter the realm of distributed AI architectures, where AI model building and model inferencing will take place at the edge, physically closer to the origin source of the data. Beyond data protection, managing data in the cloud has its own set of rules, and if not done right the cost, complexity, and risk can bring down the house, Sommer said, noting that the shift from on-premise and legacy datacentres should be done at a pace organisations are comfortable with.
This proliferation of smart devices will propel India's per capita traffic consumption to nearly 14 Gigabytes by 2022 from 2.4 Gigabytes in 2017 and is in line with the global trend where more IP traffic will cross global networks than in all prior 'internet years' combined up to the end of 2016. In other words, more traffic will be created in 2022 than in the 32 years since the internet started. India will be a major driver of this with the total number of internet users to reach 840 million (60% of the population) by 2022 from 357 million (27% of the population) in 2017. "By 2022, the smartphone data consumption will increase by 5X in India – which proves the dominance of smartphones as the – communications hub for social media, video consumption, communications, and business applications, as well as traditional voice. As the usage and expectations increases, the opportunity in the market for service providers rises simultaneously.
In order to become an effective leader in any digital transformation, it is critical that you do everything in your power to stay updated with this ever-changing field. Start by keeping up with influencers in the tech industry, such as Isaac Sacolick, CIO of StarCIO, who runs a digital transformation blog. Or check out The Edge podcast that is hosted by Michael Krigsman. Encourage others in your organization to follow in your footsteps to create the kind of business culture that embraces change. This can be done in several ways, such as offering opportunities to participate in continued education courses on digital practices, or allowing employees to attend relevant conventions on the subject. Having cutting-edge technology is becoming a necessity in today's data-driven business climate. That said, your ability to understand the implications of adoption and the best ways to implement it is crucial. The CEOs and executives of tomorrow will need to be highly knowledgeable in the ways that lead to innovation and progress.
According to a recent study by McKinsey, many respondents lack a data-and-analytics strategy at their companies even when they recognize the need. Sixty-one percent of respondents who recognize that data and analytics have affected their core business practices say their companies either have not responded to these changes or have only taken ad hoc actions rather than develop a comprehensive, long-term strategy for analytics. Businesses that are not realizing the full potential value of data are leaving untapped opportunities on the table and are at real risk of being disrupted by companies that are driving forward with an analytics agenda. While the value of it is undeniable, achieving transformational-level success can be tricky and navigating the journey of infrastructure, vendor solutions, processes, techniques and tools can be challenging. Organizations that are pursuing analytics often make the critical mistake of focusing on the technology rather that starting with the strategy and desired business outcomes, which can ultimately hinder their ability to monetize, or in other words, get value from their data.
---
Quote for the day:
"See opportunity in every disaster, and transform that negative situation into an education..." -- Ryan Holiday
---