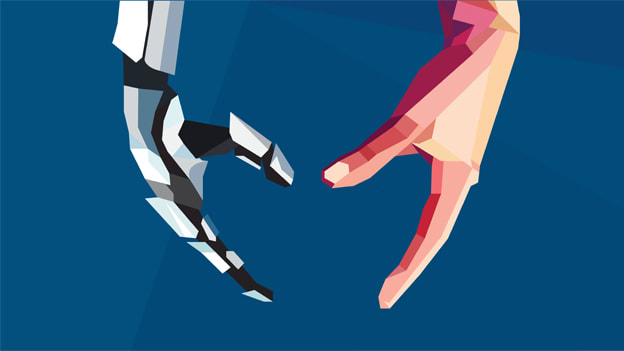 An aware and compassionate leader will want to leverage the opportunities, as well as try to minimize the adverse impact on people. This is a very tricky balance to achieve, needing a lot of foresight. And, it needs to be compassionate foresight. It doesn't mean that decisions about letting people go will not be taken. It means that a leader with compassionate foresight gives a lot of importance to people-related decisions. He keeps himself aware of possible changes, which may be far in the distance now, but could impact people when they actually take place. His foresight helps him evaluate the possible consequences of the impending change, and it also gives him time to change course, or come up with creative solutions before the change is on his head, forcing him to act. Continuing with the cab operator example, he would start seeking answers to questions like - What about all the drivers and chauffeurs on my rolls? Can I reskill my drivers to manage the operation of driverless cars?
The concurrent development of blockchain technology and the proliferation of blockchains for myriad purposes will enable access to data and transactions by consumers, at their leisure, just by talking and listening. The implications for advisors' survival are clear: They must concentrate on truly advising clients, drawing on human qualities that machines can't replicate (yet)— balance, perspective, empathy and goal-based analysis. But to re-fashion their practices accordingly—and in ways that mesh with the coming blockchain environment--advisors must gain a clear understanding of how the transaction world is changing, what it will look like in five or 10 years and the future service expectations of tomorrow's clients. It's also critical to understanding how this transformation will disrupt the global economic system's machinery.
The most important tech trend that wealth management industry should pay attention to is the ability to leverage AI and Big Data to develop new business models that deliver value to customers, instead of extracting value from them. One such use case is auto pilot personal finance management, propelled by the availability of data and the power to process and glean insights from it. While the ability to "look back" and provide historical reference on prior transactions can be useful, we need to move beyond insights into forecasting and action. With consumers becoming increasingly comfortable with robo-advisor and DIY models, financial institutions could position themselves to be the trusted guide for their customer's financial well-being. Imagine a machine that learns your spending habits and helps you set aside money for bills, in addition to "safe to spend", "emergency savings", and "long-term savings/investment" buckets. Such model would not only serve to improve the customer's financial future; it would also help to earn trust in an era where relationships are becoming increasingly transactional and firms are looking for new points of differentiation.
GE said that it will launch an industrial Internet of things company that consists of its software portfolio including its Predix platform. Separately, GE said it will sell a majority stake in ServiceMax, a software firm acquired in 2016, to Silver Lake. The moves come as parent company GE is struggling with debt and growth at its various units including GE Power. In a statement, GE said its industrial IoT company will have about $1.2 billion in revenue and a global base of companies. The company will have its own brand, identity, equity structure, but be owned by GE. As for the portfolio, the new company will products including Predix, Asset Performance Management, Automation, Manufacturing Execution Systems, Operation Performance Management and GE Power Digital and grid software.

The research found that among the main threats posed to networks within the UK were unpatched security vulnerabilities (28%), online consumers themselves (25%) and internet-connected devices (21%). Within the UK, artificial intelligence (43%) was cited as the technology most likely to be implemented within the next year, followed by internet-connected devices (35%), portable media technology (24%), omni-channel technology (23%) and augmented reality (17%). The majority of IT decision-makers in the UK (55%) said they were concerned about new technologies, in stark contrast to those in the Netherlands, where only 20% claimed to be concerned. The survey also polled consumers on their experiences and attitudes towards online data privacy and security while shopping online. Although most global consumers shop online to some degree, 17% do nothing to protect their data while doing so.
Canadian banks form the cornerstone of my investment portfolio. They operate within a protected Canadian regulatory system that virtually guarantees their success. Between the Big 5 Canadian Banks, they touch almost every part of Canadian society from both a personal and business perspective. But we live in an era of extraordinary change, and the banking sector is no different. Whether it be fintech, piracy or government interference, there are shadows lurking around every corner potentially impacting their businesses, but you don't generate billions in profits every quarter sitting back and letting the world happen. In my personal portfolio, I own the 3 largest Canadian banks - Royal Bank of Canada (NYSE:RY), TD Bank (NYSE:TD) and Scotiabank (NYSE:BNS) - and they have proven their willingness to reinvent their businesses, laying the groundwork for future success.
The firm's latest software development developments see it try to directly address some of the cloud-native issues that are holding back some developers. Oracle has announced the Oracle Cloud Native Framework to give software programmers a cloud-native solution that spans public cloud, on premises and hybrid cloud deployments. Oracle says that as organizations move to the cloud, they are facing new and difficult challenges addressing cultural change and increased complexity. Connected working practices such as DevOps and cloud-native tooling have left many developers and projects behind the curve. Moreover, organizations are eager to use standard open source components and leverage cloud capabilities, but are impeded by the number of complex choices, lack of training and fear of cloud vendor lock-in. ... The Oracle Cloud Native Framework also introduces a set of new cloud-native offerings on Oracle Cloud Infrastructure that include Oracle Functions, a new breakthrough serverless cloud service based on the open source Fn Project.
There is one common attribute for workloads that do meet the ROI test for moving to the cloud, whether they are to remain a collection of nodes, or get transformed into microservices and packaged/deployed as containers. These workloads are always worth automating. Automation allows an organization to consistently and effortlessly create multiple identical environments for the workload (e.g. test, staging, production), making it far safer to test changes before they are rolled into production. In addition, automation unlocks the ability to easily move the workload to different availability zones or regions. Using platform-neutral automation tools extends this portability benefit across cloud providers, or even back to API-driven hyperconverged infrastructure running on-premises, providing maximum flexibility in the choice of deployment environment.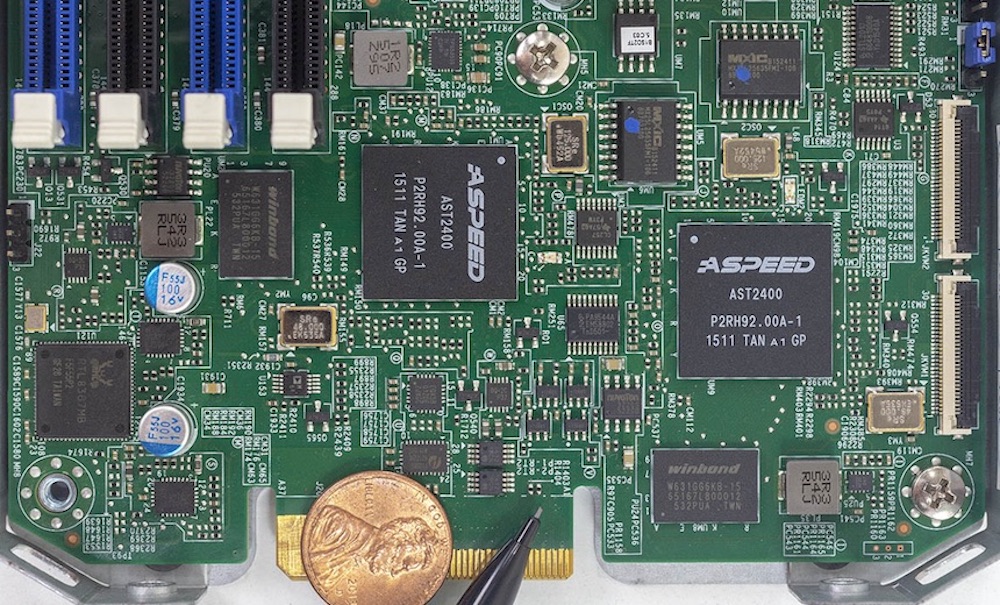 "After thorough examination and a range of functional tests, the investigations firm found absolutely no evidence of malicious hardware on our motherboards," according to a Dec. 11 letter to Super Micro customers signed by company executives, including President and CEO Charles Liang. San Jose, California-based Super Micro Computer, which markets itself as Supermicro, further says "no government agency has ever informed us that it has found malicious hardware on our products, and we have never seen any evidence of malicious hardware on our products." Bloomberg's Oct. 4 story, headlined "The Big Hack," struck fear across the technology industry. It claimed that agents with China's People's Liberation Army subverted Super Micro's supply chain in Asia. The result was the implantation of tiny microchips on Super Micro motherboards capable of siphoning data to remote servers.
The immutability in a blockchain (at least the older blocks) makes the replication/change history more transparent than a traditional RDBMS (where one would have to perform additional work to ensure no-one had sneakily changed a historic transaction). We designed our "VeloChain" from scratch, built in C for small foot-print and performance (six figures per second). Security takes top priority as we work in international banking, geo-fenced (which you can't do with a DLT) and options for post-quantum security. Everything on our system from AML to KYC, sanctions and SWIFT messages are recorded and logged on our blockchain. Our clients (payor, banks and payees or sellers, banks and buyers if you prefer) can add metadata, e.g. invoices, statements, on boarding documents to our blockchain and prove that the processes, payments, regulatory and compliance requirements were met.
---
Quote for the day:
"Leadership is particularly necessary to ensure ready acceptance of the unfamiliar and that which is contrary to tradition." -- Cyril Falls
---