The TrickBot malware was originally a banking trojan, but it has evolved well beyond those humble beginnings to become a wide-ranging credential-stealer and initial-access threat, often responsible for fetching second-stage binaries such as ransomware. Since the well-publicized law-enforcement takedown of its infrastructure in October 2020, the threat has clawed its way back, now sporting more than 20 different modules that can be downloaded and executed on demand. It typically spreads via emails, though the latest campaign adds self-propagation via the EternalRomance vulnerability. "Such modules allow the execution of all kinds of malicious activities and pose great danger to the customers of 60 high-profile financial (including cryptocurrency) and technology companies," CPR researchers warned. "We see that the malware is very selective in how it chooses its targets." It has also been seen working in concert with a similar malware, Emotet, which suffered its own takedown in January 2021.
There are multiple types of phishing attacks in the web3 world. The technology is still nascent, and new types of attacks may emerge. Some attacks look similar to traditional credential phishing attacks observed on web2, but some are unique to web3. One aspect that the immutable and public blockchain enables is complete transparency, so an attack can be observed and studied after it occurred. It also allows assessment of the financial impact of attacks, which is challenging in traditional web2 phishing attacks. Recall that with the cryptographic keys (usually stored in a wallet), you hold the key to your cryptocurrency coins. Disclose that key to an unauthorized party and your funds may be moved without your consent. Stealing these keys is analogous to stealing credentials to web2 accounts. Web2 credentials are usually stolen by directing users to an illegitimate web site through a set of phishing emails. While attackers can utilize a similar tactic on web3 to get to your private key, given the current adoption, the likelihood of an email landing on the inbox of a cryptocurrency user is relatively low.

As for tooling, CSA called for organisations to embrace infrastructure as-code to eliminate manual provisioning of infrastructure. They can do so through services such as AWS Cloud Formation or capabilities from the likes of Chef, Ansible and Terraform, paving the way for automation, version control and governance. Organisations can also establish guardrails to constantly monitor software deployments to ensure alignment with their goals and objectives, including compliance. These guardrails can be represented as high-level rules with detective and preventive policies. Guardrails may be implemented as a means of compliance reporting, such as the number of machines running approved operating systems (OSes), or as remedies to non-compliance, such as shutting down machines running unapproved OSes. With a tendency to address risk directly through tooling, organisations can easily overlook the importance of having the appropriate mindset in DevSecOps transformation. CSA defines mindset as the ways to bring security teams and software developers closer together.
Chatbots are one of the most-used applications of artificial intelligence, not only in banking but across the spectrum. Once deployed, AI chatbots can work 24/7 to be available for customers. In fact, in several surveys and market research studies, it has been found that people actually prefer interacting with bots instead of humans. This can be attributed to the use of natural language processing for AI chatbots. With NLP, AI chatbots are better able to understand user queries and communicate in a seemingly humane way. An example of AI chatbots in banking can be seen in the Bank of America with Erica, the virtual assistant. Erica handled 50 million client requests in 2019 and can handle requests including card security updates and credit card debt reduction. Digital-savvy banking customers today need more than what traditional banking can offer. With AI, banks can deliver the personalized solutions that customers are seeking. An Accenture survey suggested that 54% of banking customers wanted an automated tool to help monitor budgets and suggest real-time spending adjustments.
With the powerful combination of data and AI at their fingertips, teams can gain deeper insights into their customers. Such technologies can also provide recommendations to the next-best-action. Critical decisions such as the right message, right channel, and time can be optimised to boost efficiency as well as delight consumers. For example, ecommerce brands can identify customers who buy from a specific luxury brand and personalise offers. Banks can determine customers who have not completed the onboarding journey and eliminate roadblocks to help them move towards completion. Music streaming apps can create custom playlists for each listener based on their preferred music and artists. In the past, these insights were gathered from multiple platforms, most times with the help of technology or data teams running Big Data queries. The time required to run these queries, draw insights, and then apply them was often long. Which meant, brands could not go to the market faster.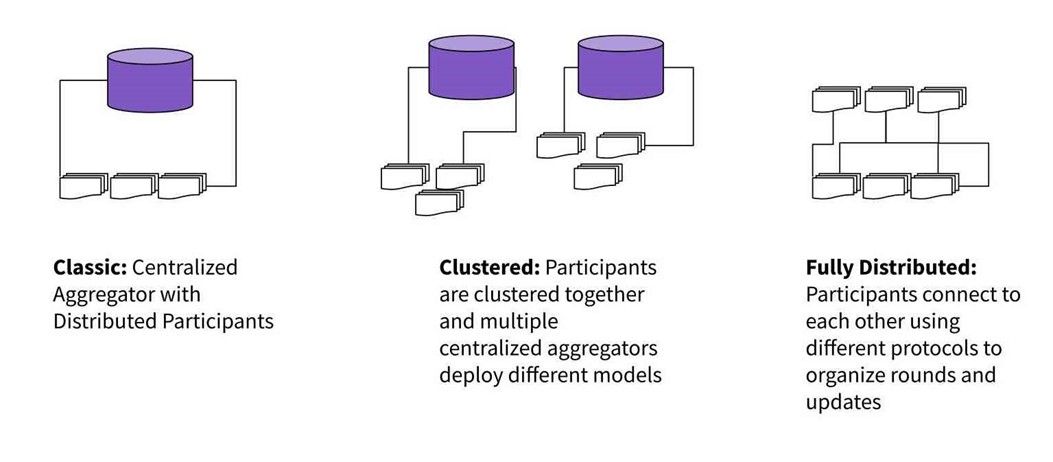 It helps to look at a practical use case. We're going to look at Federated Learning of Cohorts, or FLoCs, also developed by Google. It's essentially a proposal to do away with third-party cookies, because they're awful and nobody likes them, and they are a privacy nightmare. Many browsers are removing functionality for third-party cookies or automatically blocking third-party cookies. But what should we use in order to do targeted, personalized advertising if we don't have third-party cookies? That's what Google proposed FLoCs would do. Their idea for FLoCs is that you get assigned a cohort based on something you like, your browsing history, and so on. In the diagram below, we have two different cohorts: a group that likes plums and a group that likes oranges. Perhaps, if you were a fruit seller, you might want to target the plum cohort with plum ads and the orange cohort with orange ads, for example. The goal was to resolve the privacy problems and the poor user experience of online targeted ads, where sometimes a user would click on something and it would follow them for days.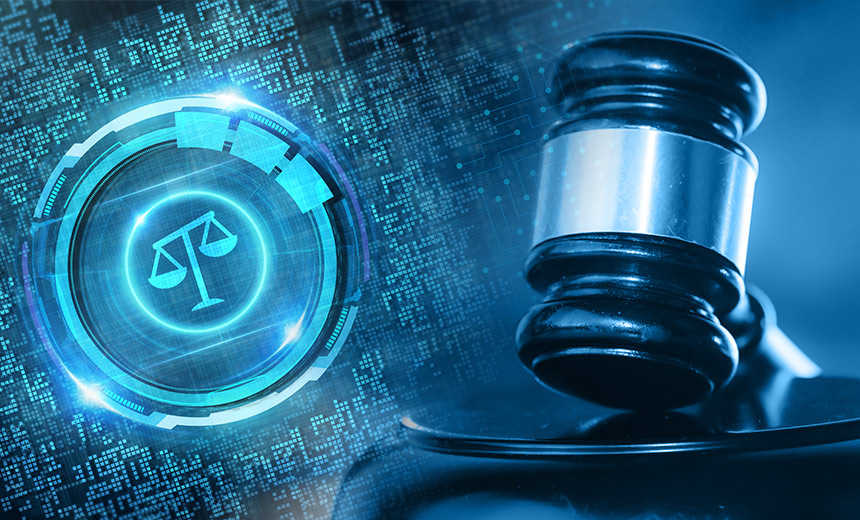 The Premier lawsuit alleges that changes to the company's security controls - including disabling endpoint security - allowed Sohail's continued access to Premier "trade secrets" and other sensitive information after his resignation as CIO. It says that Sohail "colluded with or coerced" Pakistan-based Sajid Fiaz, who served as Premier's IT administrator while also being employed at Wiseman Innovations as an IT infrastructure manager and HIPAA officer. Premier alleges that Fiaz's actions related to its data security provided Sohail "unfettered access to the master password for endpoint security that enabled that data theft and misuse through USB drives connected to secure IT systems." It says Sohail had unrestricted access to copying data to and from the company laptops and that a forensic report showed that he retained and accessed .PST files of emails from Premier after resigning as CIO in. ".PST files are an aggregated archive of all emails sent to and from an email address including all attachments," Premier says in court documents.
When employees quit their jobs, there is a 37% chance an organization will lose IP. With 96% of companies noting they experience challenges in protecting corporate data from insider risk, it's clear insider risk must be prioritized. However, ownership of the problem remains vaguely defined. Only 21% of companies' cybersecurity budgets have a dedicated component to mitigate insider risk, and 91% of senior cybersecurity leaders still believe that their companies' Board requires better understanding of insider risk. "With employee turnover and the shift to remote and collaborative work, security teams are struggling to protect IP, source code and customer information. This research highlights that the challenge is even more acute when a third of employees who quit take IP with them when they leave. On top of that, three-quarters of security teams admit that they don't know what data is leaving when employees depart their organizations," said Joe Payne, Code42 president and CEO. "Companies must fundamentally shift to a modern data protection approach – insider risk management (IRM) – that aligns with today's cloud-based, hybrid-remote work environment and can protect the data that fuels their innovation, market differentiation and growth."
John Bambenek, principal threat hunter at the digital IT and security operations company Netenrich, told Threatpost on Wednesday that he suspects that the non-default settings are "common in many applications around the world." The situation isn't looking as bad as
Log4j
, but it could still potentially be widespread, and it's going to be a chore to dig out vulnerable installations, Bambenek said via email. "Unfortunately, there is no way to know exactly how many installations are vulnerable, and this is likely the kind of vulnerability that will be missed by automated vulnerability scanners," he said. "Enterprises will have to go into the configuration files of every Cassandra instance to determine what their risk is." Casey Bisson, head of product and developer relations at code-security solutions provider BluBracket, told Threatpost that the issue could have "a broad impact with very serious consequences," as in, "Threat actors may be able to read or manipulate sensitive data in vulnerable configurations."
For businesses looking to strike up an IT partnership, it is crucial to ensure that potential partners are on the same page and are both working towards similar outcomes. Mutual visions lead to increased understanding, trust, and judgement throughout the project. Therefore, it is highly recommended for organisations to spend sufficient time when selecting their partner to understand their exact values, ideas, goals and ambitions. In order to accomplish this, it is recommended to physically visit potential partners, understand their culture and apply a human-to-human approach – whilst understanding that this is not a one-time project but an ongoing process to improve and build a solid relationship. Businesses must ensure the relevancy of the partner to the project by matching the usefulness of their skills, ideas, and experience to the client's project. Establishing a partnership contrary to client needs will not only lead to customer dissatisfaction, but also to the overlooked understanding of the value of a partnership.
---
Quote for the day:
"A leader should demonstrate his thoughts and opinions through his actions, not through his words." -- Jack Weatherford
---