The CFO/CIO relationship is evolving in the UK and elsewhere in the world. The digitisation of everything is forcing both functions to recognise that technology is not just integral to running the business efficiently, but also permeates every aspect of business strategy and how companies define competitive advantage. Consequently, technology is exerting much greater influence on the way CFOs and CIOs think about their roles and how they define value for their organisations. ... "Technology is expanding the roles that CFOs and CIOs play in an organisation…". It implies the need for closer collaboration between IT and finance in this country. If both roles collaborate and ask meaningful questions of each other, their shared expertise will enable them to better understand their contribution to delivering value for the business and how their combined skillsets can leverage the benefits of digitisation to become more productive. Yet, not all is sweetness and success, because traditionally both functions have come from very different standpoints when it comes to what value means to their organisations: "While the CFO-CIO relationship is interconnected, sometimes it can become divided, as both often speak different 'languages' about the same topic".
Many organizations are quick to embrace the potential and possibilities of connected devices and apps. However, they frequently neglect to put in place the right technology and processes needed to make their APIs secure. Understanding APIs in terms of private/partner/public differences and understanding that these are not the same as internal/external is just the start. Organizations should have both an API strategy and a well-managed API management platform in place so that before teams expose APIs to anybody, a thorough security review is undertaken before rolling out certain API designs. Similarly, any identified issue needs to be handled in a highly structured way. This includes conducting a full assessment of the impact and scope of reported vulnerabilities and having processes in place to ensure that all these issues are then resolved in a timely manner to prevent bigger problems arising further down the road. As organizations push ahead with using APIs to power up digital transformation and deploy a new generation app-based services, so the risk of unauthorized access and data exposure is growing.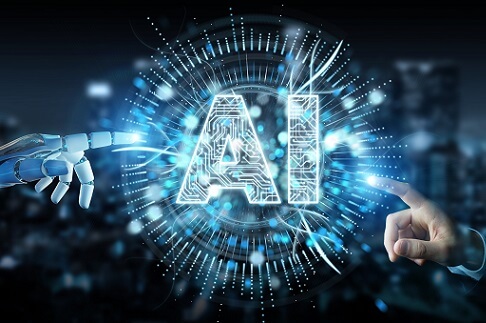 Most AI systems are not autonomous. They provide results, they make recommendations, but if they're going to make automatic decisions that could negatively impact certain individuals or groups (e.g., protected classes), then not only should a human be in the loop, but a group of individuals who can help identify the potential risks early on such as people from legal, compliance, risk management, privacy, etc. ... It states, "The data subject shall have the right not to be subject to a decision based solely on automated processing, including profile, which produces legal effects concerning him or her similarly significantly affects him or her." While there are a few exceptions, such as getting the user's express consent or complying with other laws EU members may have, it's important to have guardrails that minimize the potential for lawsuits, regulatory fines and other risks. "You have people believing what is told to them by the marketing of a tool and they're not performing due diligence to determine whether the tool actually works," said Devika Kornbacher, a partner at law firm Vinson & Elkins. "Do a pilot first and get a pool of people to help you test the veracity of the AI output – data science, legal, users or whoever should know what the output should be."
Leading a successful digital transformation is like leading a mountain climbing expedition: It takes courage, leadership, and perseverance. Consider these tips from a leader who's done both ... Imagine boiling the ocean in one day. That's how digital transformation feels sometimes. The psychological impact becomes unbearable and overwhelming. By preparing and staying the course, however, digital transformation becomes an achievable feat with lasting outcomes. In the case of our climb, preparing meant wearing the right clothes, packing the right things, communicating with each other, trusting one another, fuelling ourselves with energy bars, breaking down the path into smaller chunks, and learning about the road ahead. As a leader, I ventured to turn our performance up that mountain from mediocre to exceptional. In digital transformation, this may mean upskilling the workforce and adopting new platforms. ... Climbing Mount Hood was precarious and mentally and physically difficult. I never wavered. I stuck to our goal because I knew the outcome would benefit everyone in my family. To soldier on, you must be that persistent.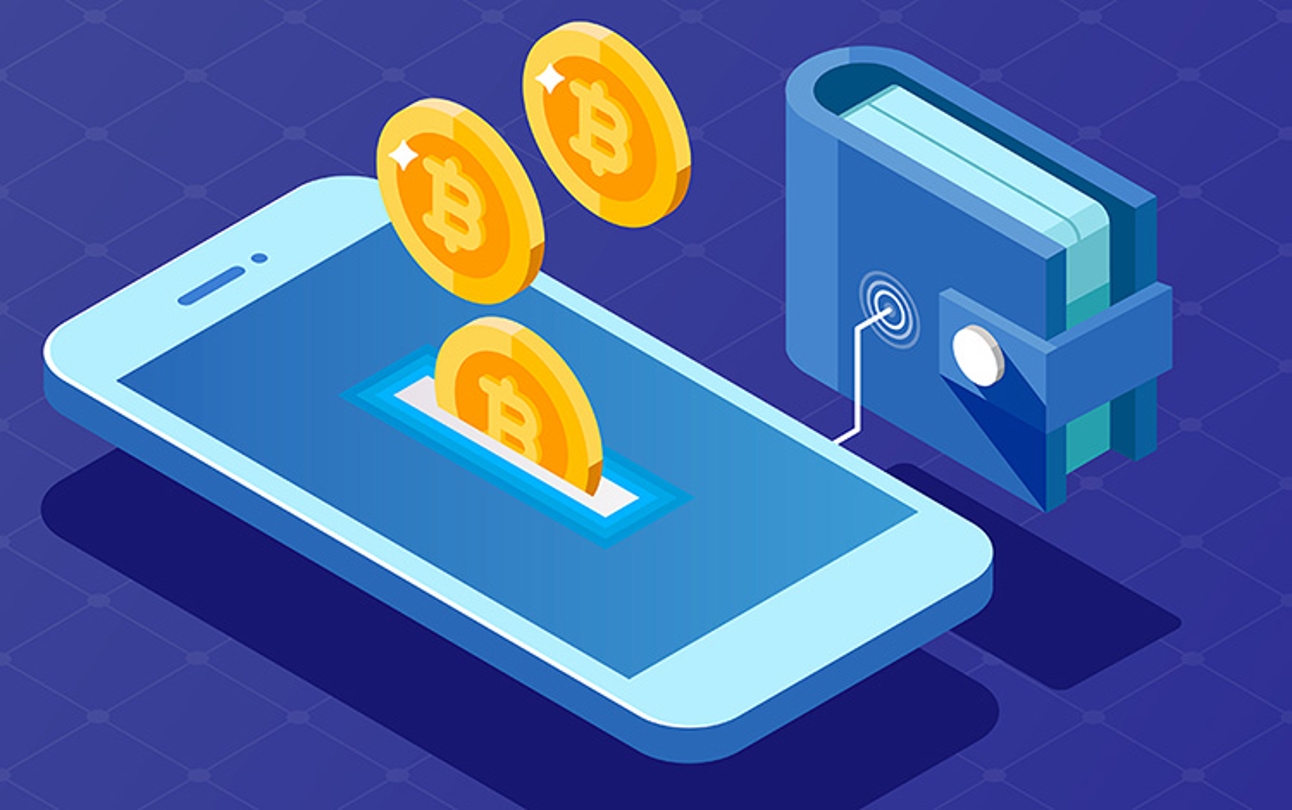 Owners of Bitcoin, Ethereum, and other cryptocurrency typically trade on centralized platforms such as Robinhood, Coinbase, FTX, and others. They don't need to worry about creating and managing digital wallets since the platform handles those tasks. That's the convenience of a centralized platform. However, there are serious drawbacks to keeping your crypto assets on a platform. If the platform gets hacked, or your account credentials are stolen, or the government decides to seize your digital assets, you could lose all of your crypto investments. If you would rather not rely on these platforms to secure your digital assets and prefer not to be subject to their policies, it's better to move your digital assets off of the platform and to where you can have full control. Centralized platforms are the on-ramps to purchase digital assets with dollars. Once you make the purchase, you can take custody of your assets by transferring them to your wallet. Decentralized applications (dapp), on the other hand, require users to hold funds in their own wallet. Decentralized finance (DeFi) – such as lending, borrowing, insurance – requires using a digital wallet. DeFi is only slowly becoming available to users of centralized platforms.
Increasingly, we also gatekeep on existing experience. By that I mean the problem that those new to our industry experience when they need to "get experience to get experience". This happens when entry level roles already require some number of years of experience as a condition of hire. Without "year 0" opportunities, then the only people in the available job pool will be people already behind the gate and that number will decrease over time as people change industries, retire, or even want to go on holidays or sabbaticals. Perception of what success looks like is also a major barrier to success. A great example is the previous section, where I outlined groups of people who are not normally included in dress code; not normally actively, but rather invisibly due to lack of representation or lack of awareness of those currently in the majority. A way to start self testing for this is to see what comes to mind when I say "successful engineer", "manager", or "CEO". Specially: what do the people in those roles look like and sound like, by default, in your mind's eye?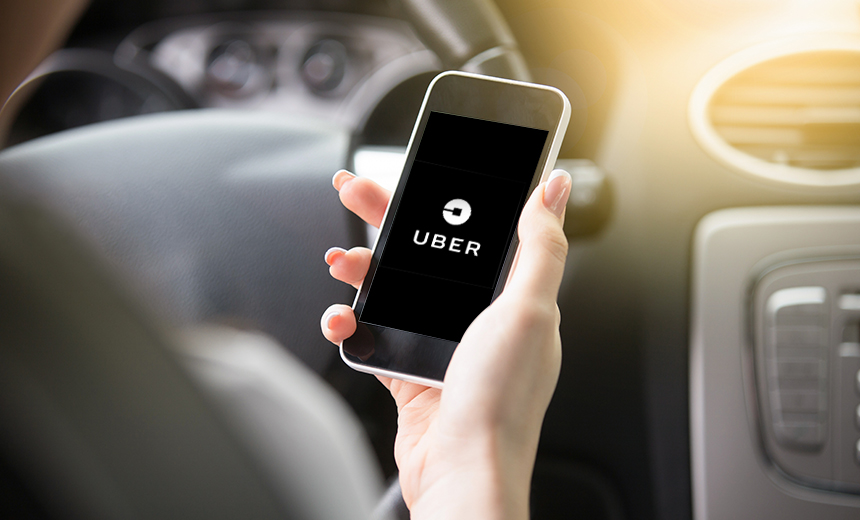 The OAIC action comes almost five years after Uber's systems were infiltrated by attackers who stole user data. Uber's cover up of the incident spurred outrage, inquiries and action by several regulators worldwide. Two attackers obtained login credentials from a private GitHub site that was used by some of Uber's engineers. They then used those login credentials to access an Amazon Web Services account that had an archive with rider and driver information. All told, there were 57 million accounts exposed. The data affected included names, email addresses and phone numbers for Uber customers as well as personal information of 7 million drivers and 600,000 driver's license numbers. Uber paid $100,000 in bitcoin to the two attackers and positioned the payment as a bug bounty. Uber did not reveal the breach until more than a year later in November 2017. Shortly after that disclosure, Uber fired Joe Sullivan, its CSO. Sullivan, who is now CSO for Cloudflare, was charged in the U.S. with obstruction of justice and misprision, which is the deliberate concealment of a felony or treasonable act.
Visibility is key to understanding your landscape, to understanding what 'your organizational landscape' and world looks like. The capability I would invest in is looking at your cyber risk profile, ensuring that you understand your risks. If you understand your risks, then you can help translate that across the business. Or it doesn't need to be translated. It's already done for you because you've got it in a risk profile that the business understands because the business will essentially dictate that.
Once you understand your risk profile, that gives you actions you can work towards. Even if you're using a risk framework, without a good risk assessment, you can be working on stuff that doesn't really add value or isn't a problem. Understanding your landscape is what gives the visibility. Focus on your basics and get your policies and processes in place so that there is structure that everyone can work from. As an example, we work to four area: governance, risk, and compliance; security operations center; secure architecture; and secure infrastructure. They acre the four pillars we align to. What that means is your secure infrastructure is critical.
A shift is happening within our health care system that is allowing more and more data to enter the health system. According to Capital Markets, 30% of the world's data volume is being generated by the health care industry, and by 2025, the compound annual growth rate of data for health care will reach 36%. Health care organizations must develop a plan to manage this data and integrate it with SDoH data, AI-fueled behavioral science, patient history and more to facilitate a more proactive approach to care. Value-based care — a buzzword for years now that emphasizes preventative care — may finally be within reach if health care leaders are able to harness this data and integrate it into clinical workflows. Like the health care system itself, these topics are interwoven and complex. Overcoming these challenges will require hard work and dedication from the entire health care industry, but I am confident we are making incredible strides. We're seeing cloud adoption that would have been unimaginable just 18 months ago.
Too often businesses forget about the importance of measuring these KPIs long-term – in fact, research carried out last year by AppLearn found that just 12 per cent of organisations measure the success of their technology investments after one year, falling to five per cent after three years. When you consider the time and money ploughed into software roll outs, these stats are shocking. But there's also the fact that software evolves and the way users interact with it can change, especially with major updates – this makes assessing the performance and value of investments beyond the first few years of implementation just as important. In the age of the digital workplace, data is king and will give business leaders greater insights into the technologies used and the end-to-end employee experience. To maintain productivity in the long-term, you must move beyond surface level vanity metrics and gather intelligent data points – this could be time spent navigating tasks within applications, task error/completion rates, what pages users have visited or where they've looked for support.
---
Quote for the day:
"We are reluctant to let go of the belief that if I am to care for something I must control it." -- Peter Block
---