As with many industries, the healthcare sector has seen a rapid phase of digitalisation, with new connected medical devices intertwining patient treatment with IT infrastructure that was traditionally separate from day to day healthcare practice. There can be no doubt this has boosted efficiencies and had a positive impact on patient care. However, digitalisation comes with a catch. With so many new connected devices, today's hospital IT networks have more potential points of failure than ever before. As with any information system, the storage and transfer of data is at the heart of all healthcare IT systems. Most if not all medical IoT devices rely on data and information being readily available through various points in the hospital network. For example, a radiologist will routinely require access to patient imaging records in order to review scans that have been automatically uploaded to the system by an MRI machine. To facilitate this degree of connectivity, most hospitals have what is called an integration engine. This is a central IT communications hub that securely stores and distributes information and data where and when it is needed. Think of the integration engine as the hospital's central nervous system, facilitating all communications across the network.
It's easy to look at someone like Steve Jobs or Elon Musk and imagine that their success was inevitable. Their accomplishments are so out of the ordinary that it just seems impossible that they could have ever been anything other than successful. You get the sense that whatever obstacles they encountered, they would overcome. Yet it isn't that hard to imagine a different path. If, for example, Jobs had remained in Homs, Syria, where he was conceived, it's hard to see how he would have ever been able to become a technology entrepreneur at all, much less a global icon. If Apartheid never ended, Musk's path to Silicon Valley would be much less likely as well. The truth is that genius can be exceptionally fragile. Making a breakthrough takes more than talent. It requires a mixture of talent, luck and an ecosystem of support to mold an idea into something transformative. In fact, in my research of great innovators what's amazed me the most is how often they almost drifted into obscurity. Who knows how many we have lost? On a January morning in 1913, the eminent mathematician G.H. Hardy opened his mail to find a letter written in almost indecipherable scrawl from a destitute young man in India named Srinivasa Ramanujan.
Nigel Fenwick, vice president and principal analyst at Forrester, said that systems integrators (SIs) have been investing in emerging technologies and developing software to accelerate time to value for clients. "There's demand in IT transformations for SIs and service providers to help clients architect their technology so that the business can evolve with new technologies even faster," he said. "Modern system architectures make it easier for services firms to connect systems through APIs and microservices than it used to be." Adya shared a project Infosys completed with a large retailer as one example of this orchestration approach. The client wanted to solve an employee experience problem focused on accessing personal data such as salary information, leave time, and bonus information. Each type of information lived in its own silo, requiring multiple log-ins and creating an unpleasant experience. Infosys combined multiple data sets into a single interface that employees and temp workers access by typing in an employee number. "This solved an experience problem that involved integrating the back end and the front end and building a platform," he said.
"There has been a recent surge in cyberattacks on Indian digitalscape that are only increasing in scope and sophistication, targeting sensitive personal and business data and critical information infrastructure, with an impact on national economy and security. ... And while formulation and adoption of policies might still take time, this is a clarion call to the Indian internet users to pay attention to the threats, on creating robust 'firewalls', and conducting regular cybersecurity and data protection audits." – Nikhil Korgaonkar, regional director, India and SAARC, Arcserve "With cyberattacks increasingly becoming sophisticated, cybersecurity and digitization cannot and should not exist in silos. What we need now is a robust cybersecurity roadmap that will address the gaps and provide us a strong cyber-armor. Covid-19 situation has only accelerated the pace of digitization, potentially amplifying these security concerns. It is time for businesses to take advantage of approaches like micro-segmentation, encryption and dynamic isolation, enhanced by the power of emerging technologies like AI and ML to up their cybersecurity game." – Sumed Marwaha, regional services vice president and managing director, Unisys India
Driven by the likes of Netflix, this notion of customization and personalization is a major business trend. If your customers don't already expect a more intelligent, personalized service offering, they soon will do. If you aren't able to offer such a service, rest assured your competitors will. (And, increasingly, that competition may come from the tech sector itself. Consider the rise of personal finance apps that are seriously challenging traditional banking service providers.) We tend to think of retail as a product-based industry, but in fact, it perfectly illustrates this move towards more personalized services. Amazon was an early pioneer of data-driven, personalized shopping recommendations, but now a wave of new services has sprung up to offer a similarly tailored approach for consumers. Stitch Fix, which delivers hand-picked clothing to your door, is a great example. With Stitch Fix, you detail your size, style preferences, and lifestyle in a questionnaire. Then, using AI, the system pre-selects clothes that will fit and suit you, and a (human) personal stylist chooses the best options from that pre-selected list. And voila, the perfect clothes for you arrive at your door every month.
Imagine a situation where a credit customer applies for a credit, the bank collects data about the customer - demographics, existing funds, and so on - and predicts the credit-worthiness of the customer with a machine learning model. The customer's credit application is rejected, but the banker doesn't know why exactly. Or, a bank wants to advertise their credits, and the target group should be those who eventually can get a credit. But who are they? In these kinds of situations, we would prefer a model that is easy to interpret, such as the logistic regression model. The Delta-p statistics makes the interpretation of the coefficients even easier. With Delta-p statistics at hand, the banker doesn't need a data scientist to be able to inform the customer, for example, that the credit application was rejected, because all applicants who apply credit for education purposes have a very low chance of getting a credit. The decision is justified, the customer is not personally hurt, and he or she might come back in a few years to apply for a mortgage.
Advanced automation tools eliminate the manual and time-consuming configuration per project within DevOps, thereby removing the friction between developers and DevOps teams when needing to add scanning steps into the jobs of all CI pipelines. Adding jobs or steps to scan code is challenging using the traditional CI-scan model. Advanced automation tools ultimately break down barriers between teams and allow them to play better together and achieve true DevSecOps integration. At the end of the day, shifting left and automating your CI/CD pipeline will dramatically improve the integration of security within the SDLC. Organizations can instantly onboard their development, security, and operations teams and simplify the governance of their security policies and DevSecOps processes. The traditional AST solution providers are leaving developers behind because without the ability to scan source code directly in your environment, you're left having to manually process scans — leaving a lot of room for marginal error and adding a lot of time to your end-delivery date. If I can leave you with one thing, it's that integration is key to automation and the tools you use should enable the most shift left approach possible, where automation can occur within the SDLC — changing the way AST solutions are embedded within all DevOps environments.
At its heart, GPT-3 is an incredibly powerful tool for writing in the English language. The most important thing about GPT-3 is its size. GPT-3 learned to produce writing by analyzing 45 terabytes of data, and that training process reportedly cost millions of dollars in cloud computing. It has seen human writing in billions of combinations. This is a key part of OpenAI's long-term strategy. The firm has been saying for years that when it comes to deep learning algorithms, the bigger the better. More data and more computing power make a more capable algorithm. For instance, when OpenAI crushed professional esports players at Dota 2, it was due to its ability to train algorithms on hundreds of GPUs at the same time. It's something OpenAI leaders have told me previously: Jack Clark, policy director for OpenAI, said that the bigger the algorithm, the "more coherent, more creative, and more reliable" it is. When talking about the amount of training the Dota 2 bots needed, CTO Greg Brockman said, "We just kept waiting for the magic to run out. We kept waiting to hit a wall, and we never seemed to hit a wall." A similar approach was taken for GPT-3.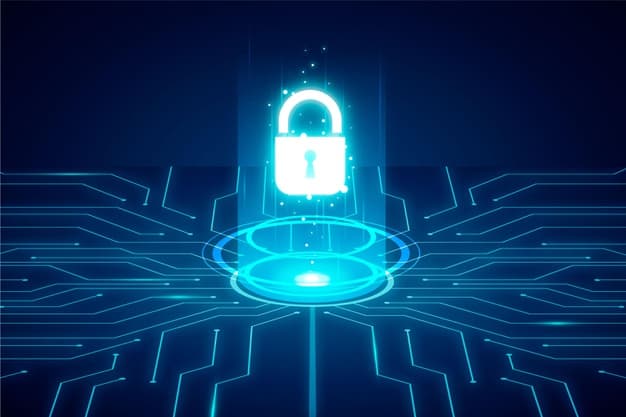 The pandemic had direct implications on cybersecurity budgets and staffing, with 33 per cent business leaders in India reporting a 25 per cent budget increase for security. More than half (54 per cent) of the leaders in the country said that they would hire additional security professionals in their security team. "A vast majority (70 per cent) of leaders in India stated that they plan to speed up deployment of Zero Trust capabilities to reduce risk exposure," the findings showed. Globally, 90 per cent of businesses have been impacted by phishing attacks with 28 per cent admitted to being successfully phished. Notably successful phishing attacks were reported in significantly higher numbers from organizations that described their resources as mostly on-premise (36 per cent) as opposed to being more cloud-based. In response to Covid-19, more than 80 per cent of companies added security jobs. While 58 per cent of companies reported an increase in security budgets globally, 65 per cent reported an increase in compliance budgets. "The shift to remote work is fundamentally changing security architecture," said the survey.
"Firstly, lack of external network connectivity to a device making it necessary to process data at the edge. Typically, this has been due to difficult environments or security requirements. Secondly, a need for speed that prevents sending data through a network due to latency, where moving the data costs more in terms of time than having the processing power of a data centre or the cloud available. "This is absolutely true for certain use cases. On the factory floor, for example, there is a desire to prevent network connectivity from bringing an entire plant down. In fact, in many factories, the level of bandwidth currently available can often be too low to have all equipment sending data back to the data centre. In this case, it is critical to place analytics tools at the edge with no disruption, sitting the algorithm next to the hardware. "However, for businesses with non-critical use cases, this is changing. Over time, the drivers behind the need for edge analytics have changed as network speed and connectivity become faster and more prevalent. As such, the roundtrip of data to the network – which is going faster every day – will not hinder digital progress and thus businesses are increasingly happy to manage infrastructure and devices in this way."
---
Quote for the day:

"I'm convinced that about half of what separates successful entrepreneurs from non-successful ones is pure perseverance." -- Steve Jobs
---