Microsoft has been doing everything in its power to migrate users from the standard client-based software to cloud and other hosted solutions, and its software cash cow has become web-centric and subscription-based. All of those Linux users could still work with Microsoft 365 and any other Software as a Service (SaaS) solution it has to offer--all from the comfort and security of the Linux operating system. That's a win-win for Microsoft and consumers because Windows isn't as much of a headache to deal with (by way of bug hunting and security patching its proprietary solutions), and consumers get a more reliable solution without missing out on anything. If Microsoft plays its cards right, the company could re-theme KDE or just about any Linux desktop in such a way that it's not all that different from the Windows 10 interface. Lay this out right, and consumers might not even know the difference--a "Windows 11" would simply be the next evolution of the Microsoft desktop operating system. Speaking of winning, IT pros would spend less time dealing with viruses, malware, and operating system issues and more time on keeping the network running and secure.
Speaking to The Register, Camunda CEO and co-founder Jakob Freund said: "We have seen from Camunda customers such as Deutsche Telekom and National Westminster Bank that RPA is a great short-term solution, however it's a highly maintenance-intensive technology. RPA is essentially reading and automating the same user interface that a user would use." A front-end UI might be in a spreadsheet, a scanned document or even a CRM or ERP system and any changes to it could break bots. "This makes RPA labour intensive," he said. While Camunda solution may be a step in the right direction, the journey to bot nirvana is a long one. Craig Le Clair, Forrester Research veep, said: "There are many BPM vendors like Camunda that are acquiring or positioning in some way for the RPA or for what we call now Intelligent Automation market." He said Camunda approach was to see RPA thus far as a simple task automation without stronger rules management. It also usually failed to take account of a broader API and UI integration approach.
The article is based on the analysis of Google search and various cyber crimes cases registered in the cyber crime cells across Indian Territory and cases reported in various banks across India. Google search is the key focus area in this article. Cyber criminals update the name and mobile number in Google search by logging their Gmail account. When bank customer searches contact number of the concerned bank branches/merchants/payment intermediaries for enquiring or resolving the problem, he calls on the mentioned fake mobile number which has been updated by the fraudsters. Consequently, Cyber criminal gets the sensitive financial and secret information from the bank customers in fraudulent manner over phone line for resolving their problem and dupe the bank customers by debiting their bank account. Banks/merchants/payment intermediaries always provide genuine contact numbers at their respective website so that customers can easily access that numbers for establishing communication with banks /merchants/payment intermediaries in case of any related issue. But due to unawareness of phishing and vishing like scam, bank customers are easily duped by the cyber criminals.
One of the key lessons that I've had to learn as a UX Designer is how to work with the Agile backlog. Part of that is to understand how User Research and Business requirements can fit together. What I mean by that is that during the discovery phases of projects, you're likely to also do User Interviews or other research while the Business is forming their backlog. You may have a lot of insights that help inform different backlog items, but these may be things that you find out on your research that no one else on the product team may have encountered. For example, there may be user workarounds to the official process that people don't necessarily want to advertise, but it's still useful user insight. So how do you combine these two groups? I initially tried to argue from the backlog standpoint, creating specific backlog items, but it was hard for members of the team to get on board with these things. Because even if they trust you that you did good research, it's something that they're not familiar with. And that's exactly what was happening. People would view an isolated business requirement and change the wording or not realize what we were trying to say, without realizing how it might impact other items or the big picture.
If we take humans as an example, curiosity is what makes us learn things. Starting from a stage when humans get maturity, he/she becomes curious about the movements around them and learns from it. Then think about AI getting curious. AI is already known for its features that have reached the cliff by its technological improvements. AI has surpassed human abilities by making predictions and decisions in a split second by going through all the data. When we compare human curiosity with AI curiosity, AI emulates the behaviour in an algorithm that could enhance the potential for self-directed machine learning so that AI system would be driven to seek out or develop solutions to unfamiliar problems. In artificial intelligence, reinforcement learning (RL) is the process of motivating AI to perform desired behaviour and punishing it for undesired ones. RL seeks a feedback signal that assures that AI is making a step closer towards its goal. It learns observation and experience through the process. Training the AI in positive or negative feedback is up to the person who approaches.
But as TypeScript matured and open source gained acceptance at Microsoft in its pivot from Windows to the cloud, the company would in 2014 shift TypeScript to a model of "open development" via a public repository on GitHub. Using GitHub allowed the community of TypeScript and JavaScript developers to influence its future. Because of that different approach, his team now has "zero distance" to its customers – the developers who use either JavaScript or TypeScript. "There's open source in the technical sense in that you give people your source code and give away your intellectual property rights, and technically that's open source," explains Hejlsberg. "But then there's open development, where you actually do your entire development process in the open, which we've been doing now since TypeScript moved to GitHub in 2014." Today, GitHub, which Microsoft acquired in 2018 for $7.5bn, is where the TypeScript team of about 20 Microsoft engineers do all its daily work, allowing for a "closeness to our customers like nothing I've seen before".
Indeed, technology is unquestionably going to be a crucial point. A short report from CBInsights shows the "office of the future" will probably have voice tech systems to avoid touching, as well as autonomous cleaning solutions; air-improving systems to make us more productive; sensors to count people in rooms, along with a wellness check at the entry. One other important point is sustainability. Since workers spend most of their time indoors, it's crucial to make that environment livable and sustainable. According to Accenture, just 11% of the employees are completely satisfied with their workspace. Also, many governmental initiatives plan to cut carbon footprints down by developing nearly zero-energy consumption buildings. Some companies also have come up with different solutions to reduce energy usage, such as solar panels, systems that use rain or water energy as well as some innovative solutions like converting workers' footsteps into data and energy. According to the global coworking community GCUC, while the U.S. and Europe are expected to grow slowly, China is catching up fast and is expected to step over within the next few years, as the global number of coworking spaces increases by over one-third by 2022.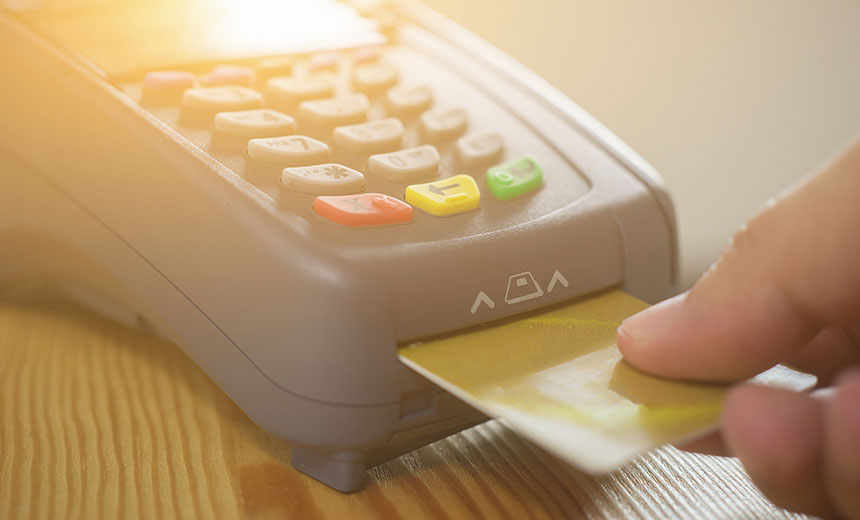 The three POS malware variants that targeted one hospitality company in June were identified as RtPOS, MMon and PwnPOS, according to the Visa report. "There is evidence to suggest that the actors employed various remote access tools and credential dumpers to gain initial access, move laterally and deploy the malware in the POS environment," according to the report. The malware variants are designed to scrape payment card data from Windows-based POS devices, but each performs its functions differently, according to the report. The RtPOS malware uses a specialized algorithm to check for payment card data before bundling the information into a file that the fraudsters later exfiltrates through a command-and-control server, the report notes. The MMon malware, on the other hand, deploys a command-line memory scraping technique that collected payment card data from a POS device's memory. The Visa report notes this malicious code, in use since 2010, frequently is customized. The PwnPOS malware creates persistence within POS devices and attempts to scrape payment card data from memory.

Working with D-Wave, Accenture ran a test using quantum annealing to demonstrate that there are benefits to using quantum techniques over traditional methods when hundreds of assets and/or factors are involved in the calculation. According to BBVA, the promising results have convinced the team to continue its investigation of this case with other technologies. Discussing the potential impact of quantum computing on financial services, Carlos Kuchkovky, global head of research and patents at BBVA, said:"Although this technology is still in an early stage of development, its potential to impact the sector is already a reality. Our research is helping us identify the areas where quantum computing could represent a greater competitive advantage, once the tools have matured sufficiently. We believe this will be, for certain concrete tasks, in the next two to five years." Alan Baratz, CEO of D-Wave, said: "Quantum computing is poised to fundamentally transform the way businesses – especially large-scale enterprises – solve critical problems. As enterprise leaders and decision-makers rethink business processes to become more agile and innovative, they need the tools and support to turn their ideas into quantum applications that have a real impact on their business.
The company now claims that the loophole has been patched but there is no explanation about the magnitude of information leaked online. With sensitive personal data leak happening every now and then, The420 team spoke to legal and cyber experts to find out legal liabilities and punishment in such cases. All the cyber experts unanimously said it is the companies' responsibility to ensure the safety of their customers' data. Patching the loophole is the bare minimum expected from them. Experts highlighted that private companies are not serious about data protection which can also be gauged by the amount they spend on its security. Explaining the legal action in such cases, Delhi based senior lawyer Karnika Seth said, "Section 43 A of the IT Act, 2000 requires companies to safeguard personal data and personally sensitive data. Health records are sensitive data. ISO 27001 certification is one of the standards required to comply with extant data protection measures." Explaining other legal provisions in such cases, Mumbai based Dr Prashant Mali, Cyber & Privacy Expert Lawyer said, "Section 85 of the IT Act, 2000 deals with the offence by companies and Section 72A deals with a contractual data breach. The law is stringent implementation after 19 years of law in force is pathetic and no awareness."
---
Quote for the day:

"Make sure you have finished speaking before your audience has finished listening." -- Dorothy Sarnoff
---