In the universe of information assets, data may be deemed dark for a number of various reasons either because it's unstructured or because it's behind a firewall. Or it may be dark due to the speed or volume or because people simply have not made the connections between the different data sets. This could also be because they do not lie in a relational database or because until recently, the techniques required to leverage the data effectively did not exist. Dark data is often text-based and stays within company firewalls but remains very much untapped. For instance, supply chain complexity is a significant challenge for organisations. The supply chain is a data-driven industry traversing across a network of global suppliers distribution channels and customer base. This industry churns out data in huge numbers given that an estimated that only 5% of data is being used. So while 95% of such data is not being utilised for analytics, it presents an opportunity for big data technologies to bring this dark data to light. To date, organisations have explored only a small fraction of the digital universe for data analytic value. Dark analytics is about turning dark data into intelligence and insight that a company can use.
As part of Leap, developers can also use a feature called the hybrid solver service (HSS), which combines both quantum and classical resources to solve computational problems. This "best-of-both-worlds" approach, according to D-Wave, enables users to submit problems of ever-larger sizes and complexities. Advantage comes with an improved HSS, which can run applications with up to one million variables – a jump from the previous generation of the technology, in which developers could only work with 10,000 variables. "When we launched Leap last February, we thought that we were at the beginning of being able to support production-scale applications," Alan Baratz, the CEO of D-Wave, told ZDNet. "For some applications, that was the case, but it was still at the small end of production-scale applications." "With the million variables on the new hybrid solver, we really are at the point where we are able to support a broader array of applications," he continued. A number of firms, in fact, have already come to D-Wave with a business problem, and a quantum-enabled solution in mind. According to Baratz, in many cases customers are already managing the small-scale deployment of quantum services, and are now on the path to full-scale implementation.
Swedish multinational retail company H&M has been hit with a monumental €35 million ($41.3 million) GDPR fine for illegally surveilling employees in Germany. The Data Protection Authority of Hamburg (HmbBfDI) announced the fine on Thursday after the company was found to have excessively monitored several hundred employees in a Nuremberg service centre. The watchdog said that since at least 2014, parts of the workforce had been subject to "extensive recording of details about their private lives". "After absences such as vacations and sick leave the supervising team leaders conducted so-called Welcome Back Talks with their employees. After these talks, in many cases not only the employees' concrete vacation experiences were recorded, but also symptoms of illness and diagnoses," HmbBfDI said. "In addition, some supervisors acquired a broad knowledge of their employees' private lives through personal and floor talks, ranging from rather harmless details to family issues and religious beliefs." The extensive data collection was exposed in October 2019 when such data became accessible company-wide for several hours due to a configuration error.
Most CIOs today are comfortable with traditional concepts of BI and Data Warehousing. These mature technologies have worked well to help the organization gain insights into what happened in the past - but are no longer sufficient by themselves. ML and AI are required technologies today for generating the next set of competitive advantages - predicting the future, gaining deep insights from unstructured data and creating data-driven products. Relational Databases are often incapable of handling rapidly evolving data formats and unstructured data, like natural language text and multimedia, which are the fuel for this ML and AI-driven revolution. ... Exploding data sizes, increasing Data Democratization and increasingly rich and complex data processing workloads mean the traditional on-premise hardware has a hard time keeping up. Processing power of modern processors for AI and ML (GPUs/TPUs) are doubling every few months - leaving Moore's law in the dust. Capital sunk in on-premise hardware becomes obsolete faster than ever. Rapidly innovating hardware in the cloud enables new classes of applications or breaks performance barriers for old ones.
An enterprise-wide data governance program is your key to accelerating digital transformation programs such as cloud migration, improving customer experience with trust assurance, and lowering operating expenses when data use is optimized, in line with your corporate policies. In today's world with more data being available from more sources, it's no surprise that we look for an automated and scalable methodology to manage all this information. Data governance is a discipline that encompasses the rules, policies, roles, responsibilities, and tools we put in place to ensure our data is accurate, consistent, complete, available, and secure to enable trust in the outcomes we plan to achieve. From my experience, these are three best practices around governing data to maximize the success of business transformation agendas, reduce uncertainty, and ensure safe and appropriate data use. ... Leading global organizations are leveraging Informatica's integrated and intelligent Data Governance and Privacy solution portfolio to proactively add value to their bottom line today. It is about getting the right information to the right people at the right time, enabling the entire organization to be proactive, in order to identify and act on new opportunities and plan for the best results, instead of reacting to unanticipated surprises.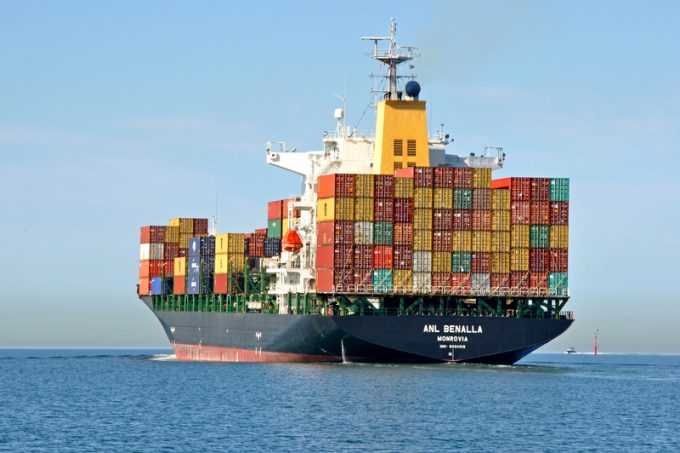 As CMA CGM's IT engineers continue, for the fifth day, to try to restore its systems following a cyber-attack at the weekend, the French carrier has come under mounting criticism from customers that its back-up booking process is inadequate. Yesterday, the carrier said its "back-offices [shared services centres] are gradually being reconnected to the network, thus improving bookings and documentation processing times". And it reiterated that bookings could still be made through the INTTRA portal, as well as manually via an Excel form attached to an email. However, Australian forwarder and shipper representatives, the Freight & Trade Alliance (FTA) and Australian Peak Shippers Association (APSA), described the measures as "failing to adequately provide contingency services". John Park, head of business operations at FTA/APSA, said its members ought to be due compensation from the carrier and its subsidiary, Australia National Line, which operates some 14 services to Australia, according to the eeSea liner database. "FTA/APSA has reached out again to senior CMA CGM management to seek advice as to when we can expect full service to be re-instated, implementation of workable contingency arrangements and acceptance that extra costs incurred ...
The breakthrough is an offshoot of research conducted three years ago at the University of Arkansas that discovered that freestanding graphene, which is a single layer of carbon atoms, ripples, and buckles in a way that holds potential energy harvesting capability. The idea was controversial because it does refute a well-known assertation from physicist Richard Feynman about the thermal motion of atoms, known as Brownian motion, cannot do work. However, the University researchers found at room temperature thermal motion of graphene does induce an alternating current in a circuit. The achievement was previously thought to be impossible. Researchers also discovered their design increased the amount of power delivered. Researchers say they found the on-off, switch-like behavior of the diodes amplifies the power delivered rather than reducing it as previously believed. Scientists on the project were able to use a relatively new field of physics to prove diodes increase the circuit's power. That emerging field is called stochastic thermodynamics. Researchers say that the graphene and the circuit share a symbiotic relationship.
As new privacy regulations are introduced, organizations that conduct business and have employees in different states and countries are subject to an increasing number of privacy laws, making the task of maintaining compliance more complex. While these laws require organizations to administer reasonable security implementations, they do not outline what specific actions should be taken to satisfy this requirement. As a result, many risk managers are turning to proven security frameworks that specifically address privacy. Doing so can help organizations build privacy and security programs that make compliance more manageable, even when beholden to multiple regulations. While no two frameworks are the same, each is designed to help organizations identify and address potential security gaps that could negatively impact data privacy. Such frameworks include the Center for Internet Security (CIS) Top 20, Health Information Trust Alliance Common Security Framework (HITRUST CSF), and the National Institute of Standards and Technology (NIST) Framework. ... Originally designed for health care organizations and third-party vendors that serve health care clients, HITRUST CSF leads organizations beyond baseline security practices to establish a strong, mature security program.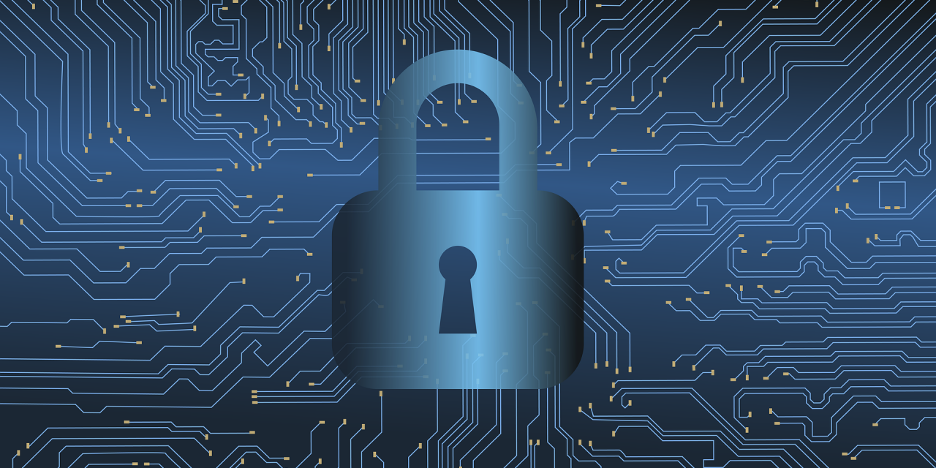 The baseline control selection approach uses control baselines, which are pre-defined sets of controls assembled to address the protection needs of a group, organization, or community of interest. Security and privacy control baselines serve as a starting point for the protection of information, information systems, and individuals' privacy. Federal security and privacy control baselines are defined in draft NIST Special Publication 800-53B. The three security control baselines contain sets of security controls and control enhancements that offer protection for information and information systems that have been categorized as low-impact, moderate-impact, or high-impact—that is, the potential adverse consequences on the organization's missions or business operations or a loss of assets if there is a breach or compromise to the system. The system security categorization, risk assessment, and security requirements derived from stakeholder protection needs, laws, executive orders, regulations, policies, directives, and standards can help guide and inform the selection of security control baselines from draft Special Publication 800-53B.
Actions by boards reflect the increased attention all financial firms are now devoting to cyberrisk. Ninety-five percent of board committees, for example, discuss cyberrisks and tech risks four times or more a year (Exhibit 1). One such firm holds optional deep-dive sessions the week before each quarter's board meeting. These sessions cover relevant topics, such as updates on the current intelligence on threats, case studies of recent breaches that could affect the company or others in the industry, and the impact of regulatory changes. ... There has been a remarkable shift in board awareness of cybersecurity in the past few years: for example, earlier McKinsey research, from 2017, suggested that only 25 percent of all companies gave their boards information-technology and security updates more than once a year. More frequent and consistent communication between board members and senior management on this topic now enables boards to understand the financial, operational, and technological implications of emerging cybersecurity threats for the business and to guide its direction accordingly. Firms increasingly recruit experts for these committees.
---
Quote for the day:

"Superlative leaders are fully equipped to deliver in destiny; they locate eternally assigned destines." -- Anyaele Sam Chiyson
---