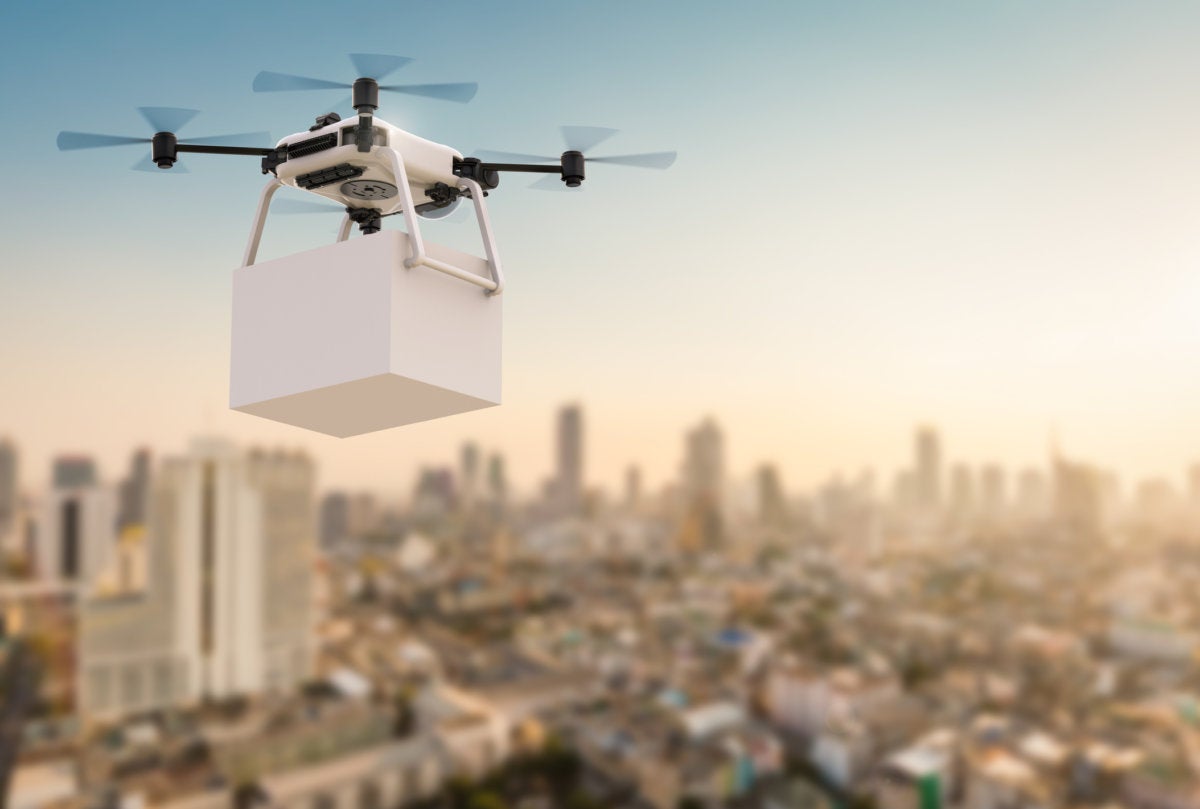 Iris Automation, not surprisingly, is in the business of creating workable collision avoidance systems for drones in an attempt to solve this issue. Variously called "detect and avoid" or "sense and avoid" technologies, these automated solutions are required for "beyond visual line of sight" (BVLOS) drone operations. There are multiple issues in play. As explained on Iris' website, "Drone pilots are skilled aviators, but even they struggle to see and avoid obstacles and aircraft when operating drones at extended range [and] no pilot on board means low situational awareness. This risk is huge, and the potential conflicts can be extremely dangerous." As "a software company with a hardware problem," McKenzie said, Iris' systems use artificial intelligence (AI), machine learning, computer vision, and IoT connectivity to identify and focus on the "small group of pixels that could be a risk." Working together, those technologies are creating an "exponential curve" in detect-and-avoid technology improvements, she added. The result? Drones that "see better than a human pilot," she claimed.
AI can also unlock new insights from the massive amounts of complex climate simulations generated by the field of climate modeling, which has come a long way since the first system was created at Princeton in the 1960s. Of the dozens of models that have since come into existence, all represent atmosphere, oceans, land, cryosphere, or ice. But, even with agreement on basic scientific assumptions, Claire Monteleoni, a computer science professor at the University of Colorado, Boulder and a co-founder of climate informatics, points out that while the models generally agree in the short term, differences emerge when it comes to long-term forecasts. "There's a lot of uncertainty," Monteleoni said. "They don't even agree on how precipitation will change in the future." One project Monteleoni worked on uses machine learning algorithms to combine the predictions of the approximately 30 climate models used by the Intergovernmental Panel on Climate Change.
It's a lot about how these new innovative technologies are going to take hold as time goes along and how they're going to change the model of how we deliver healthcare. One example might be bed throughput in our hospitals. Our hospitals are very busy, so how quickly we can get patients through them is very important to us so they're not sitting in the ER longer than they need to be. There have been bed management programs on the market for a lot of years. Many hospitals use them, big and small. And they operationally help you to move patients through your hospital faster. If we could take new technologies that are artificial intelligence-based with machine learning algorithms behind them and we can start to predict, in addition to the actual management of the beds, how likely is it they're going to get admitted, how likely is it they're going to go to the ICU, how likely is it that a patient is going to be discharged over the next few days.
It's the first time in Louisiana's history that a cyberattack is being addressed like a disaster, but there is precedent for this approach. Colorado became the first state to treat a cyberattack like a major disaster in March 2018 after its Department of Transportation was compromised by the ransomware virus known as SamSam. That declaration, by then-Gov. John Hickenlooper, came after more than a week of the Office of Information Technology struggling to repair nearly 2,000 infected devices with a small staff working long hours and subsisting on junk food. Following Hickenlooper's emergency declaration, oversight of the response to the cyberattack was given to the Colorado Office of Emergency Management, which adapted its natural-disaster playbook for an IT security situation, creating a unified command structure and bringing in the National Guard and support personnel from other states.
Before DaaS adoption, carefully weigh its unique benefits and challenges. A DaaS provider offers access to more mature reporting tools out of the box that inform developers, as well as product and technical stakeholders, about ongoing project health and security. Additionally, cloud-based DevOps tools support collaboration between on-site and remote team members and facilitate data-driven processes, since staff can more easily work with the same data sets. DaaS also facilitates faster testing and deployment because it enables developers to scale compute and data storage on demand based on project requirements. But outsourcing to a DevOps-as-a-service provider isn't without its challenges. First, in-house development and operations teams still must manage the complexities of integration and workflow orchestration.
GDPR is also about value and trust in data, a central element of information governance. Information governance encompasses, among other things, information security or, at a digital level, cybersecurity. There are many organizations that were taken in with checklists and companies offering one-stop technological solutions, without taking the necessary steps to understand how personal data flows through the organization, as opposed to designing and implementing a framework that will fit with the culture and ways of working of your organization. Then there are those organizations that complained "it's not fair" and placed it on the "too difficult to do" pile. On many occasions, senior stakeholders have told me that they could not see how GDPR affected them as they didn't collect, store or process personal data – in all cases they had failed to grasp that employment data was personal data. Absorbing GDPR into business as usual requires a holistic approach to information governance.
As reported by the Hackney Gazette, a family in the area adopted a child and the details of who they were and where they lived were meant to be withheld from the birth parents. However, during the adoption process in 2016, a solicitor appointed by Hackney Council mistakenly included an unredacted copy of the application form. The publication says that the exposed, sensitive data included the couple's names, addresses, phone numbers, dates of birth, and occupations. The scope of the breach was serious enough that the couple spoke to both the council and police, and ultimately decided that moving home and changing their names was the safest option for their adopted child. Hackney Council acknowledged their mistake and paid out £106,000 ($131,000) in damages, which also helped facilitate the house move. The council apologized to the couple for the "human error." The UK's Information Commissioner's Office (ICO) was also notified. The data watchdog said that the breach had "potential to cause significant distress and detriment," but no further action was required beyond the council's compensation offer.
While insurers are missing out on a considerable business market and will look to stop silent cyber, companies that use these commercial policies may also be putting themselves at risk of a complicated claims process that may be ultimately rejected. As such, businesses and insurance firms must work together to develop the cyber insurance market. Insurance policies can be a lifeline for companies when unexpected events or issues occur, that lead to significant damage or loss to the company in some capacity or another. Standard insurance policies can cover several categories, including public liability and property. Yet when a cyber attack on a business damages property or stops business operations, it is unclear whether a company's business insurance policy will cover the resulting claim. This lack of clarity has come to a head in the Mondelez vs Zurich legal battle currently taking place. Insurance firm Zurich is refusing to pay out a $100m claim from food conglomerate Mondelez following a cyber attack.
The Mesosphere Data Center Operating System (DC/OS) is a distributed OS that runs across a cluster. It's based on the open source kernel Mesos -- similar to the Linux kernel -- which abstracts IT hosting resources. Mesos uses a master/agent architecture, whereby a master daemon controls the agent daemons that run on nodes within the cluster. Because DC/OS is a distributed system, it lends itself to distributed applications. For example, an enterprise could use Mesosphere and its distributed architecture to run large and complex data processing software for a big data initiative, such as Apache Cassandra database or Apache Spark data analytics engine, across abstracted virtual and physical resources that act as a single entity. Mesosphere DC/OS enables greater scalability for those systems, since the OS spans more than one machine, and also simplifies node configuration across a cluster.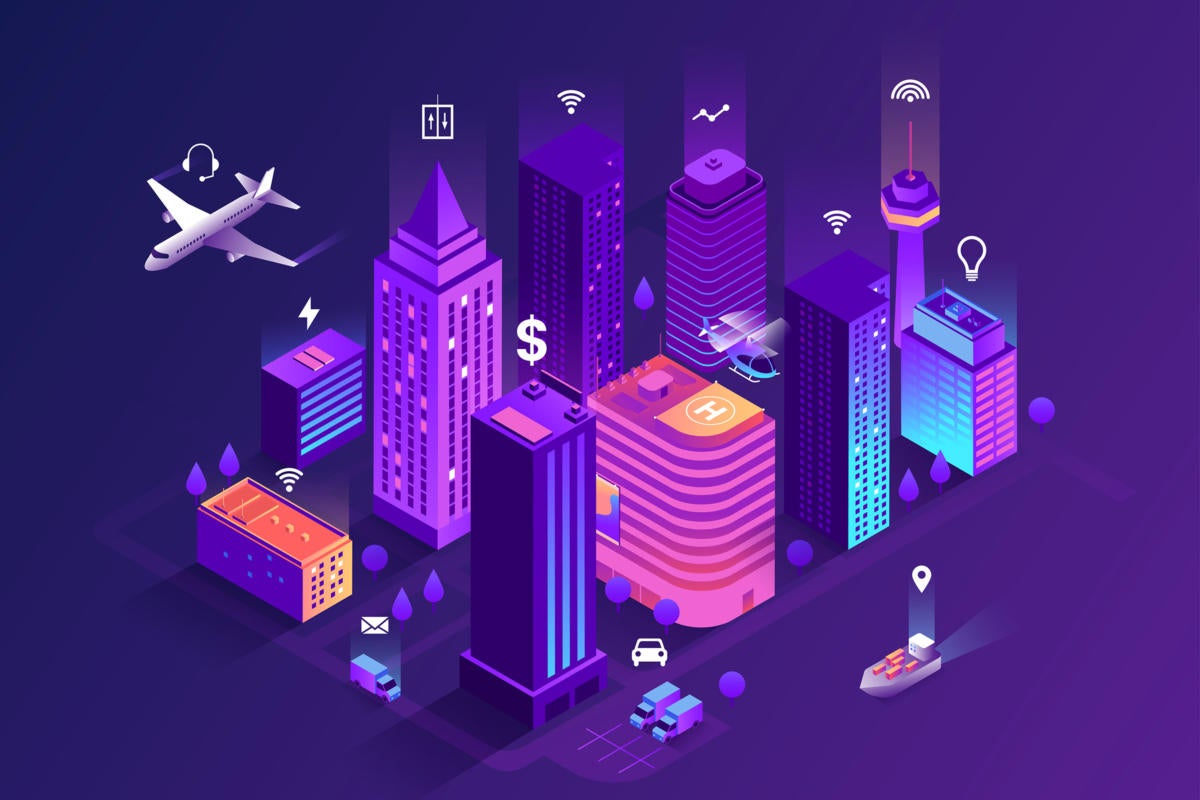 Worse still, some legacy systems can be downright impossible to manage and update in a safe way. Older technology often contains no provision for live updates, and its vulnerabilities can be severe, according to the report. Physical access to some types of devices also remains a serious challenge. The report gives the example of wastewater treatment plants in remote locations in Australia, which were sabotaged by a contractor who accessed the SCADA systems directly. In addition to the risk of compromised control systems, the generalized insecurity of smart city IoT makes the vast amounts of data that it generates highly suspect. Improperly configured devices could collect more information than they're supposed to, including personally identifiable information, which could violate privacy regulations. Also, the data collected is analyzed to glean useful information about such things as parking patterns, water flow and electricity use, and inaccurate or compromised information can badly undercut the value of smart city technology to a given user.
---
Quote for the day:
"Your greatest asset is your earning ability. Your greatest resource is your time." -- Brian Tracy
---