On top of this, this vulnerability would have allowed any webpage to DOS (Denial of Service) a Mac by repeatedly joining a user to an invalid call," Leitschuh added. "Additionally, if you've ever installed the Zoom client and then uninstalled it, you still have a localhost web server on your machine that will happily re-install the Zoom client for you, without requiring any user interaction on your behalf besides visiting a webpage." According to Leitschuh, it took Zoom 10 days to confirm the vulnerability and in a meeting on June 11, he told Zoom there was a way to bypass the planned fix, but Zoom did not address these concerns when Zoom reported the vulnerability fixed close to two weeks later. The Zoom vulnerability resurfaced on July 7, Leitschuh disclosed on July 8 and Zoom patched the Mac client on July 9. Zoom also worked with Apple on a silent background update for Mac users, released July 10, which removed the Zoom localhost from systems. "Ultimately, Zoom failed at quickly confirming that the reported vulnerability actually existed and they failed at having a fix to the issue delivered to customers in a timely manner," Leitschuh wrote.
What exactly was 'the enterprise' in that context? If we think of 'enterprise' as organisation', was it just NASA? Or did it include others in the consortium of US organisations that designed and built the launchers, the landers, all of the equipment for the missions? Did it include the broader international consortium of support-facilities such as 'The Dish' at Parkes, New South Wales, through which the TV transmissions for the first moonwalk came? Did it include 'competitors' such as the Russian, Chinese and other national space-organisations? If we think of 'enterprise' as 'a bold endeavour', what was the respective endeavour? Just one moon-landing mission? – or all of them, from Apollo-11 to Apollo-17? Should we include all the other Apollo missions? All of the other US space-missions, before and after Apollo? To what extent would we include other moon-missions from other nations in the same enterprise? Space-explorations in general? Only crewed-missions, or robotic missions as well? Or could and should we extend this enterprise to include the overall story? – the dream of spaceflight and suchlike?
"This is the first time so many aspects of [the old and new network] are shared," saidGordon Mansfield, AT&T vice president for converged access and device technology. "Some things we'll do for 5G are inherently backward compatible and will lift the capabilities of 4G." By 2025, 15% of mobile connections in the world will be on 5G, according to a 2019 report by GSMA Intelligence, the research arm of the mobile operator group that hosts Mobile World Congress. But LTE usage will be about 59% by the same year, up from 43% in 2018. (In North America, the split will be more even, with about 47% of 2025's connections on 5G and 44% on 4G). Even if 5G becomes an even bigger part of the market by 2025 than estimated today, "it will complement rather than replace LTE," GSMA said in a separate report from last year. "For operators in many parts of the world, LTE is and will be the foundation for the next 10 years at least," the GSMA report said. "LTE speeds are improving, which makes 5G less compelling without new services such as AR/VR."
Shaun Le Geyt, CIO at Parkinson's UK, is part of a senior digital leadership team who are driven by using technology to help people with the condition. Every hour, two people in the UK are told they have Parkinson's. As many as 145,000 people are diagnosed with the condition in the UK, which is around one in every 350 adults. Le Geyt says CIOs who want to meet their targets must focus on the people who will benefit, rather than focusing on the technology they're implementing. "Managing cultural change is as important as managing technological change," he says. Taking control of that change process is as true for internal staff in his organisation as it is for the individuals who benefit from the charity's work. Parkinson's UK has annual income of about £40m and employs 450-plus staff. The charity draws on a dynamic network of expert staff, health and social care professionals, volunteers, and researchers. "Focus on the needs of the organisation – put people first," says Le Geyt. "There's times when technology comes up and you know it's the right thing to discuss.
Challenges will arise with tighter integration of DevOps and networking. Network automation lags behind other areas of IT automation -- the networking team will argue that this is because automation decreases visibility into this vital component of the application infrastructure. When applications run in the public cloud -- as is often the case with DevOps deployments -- the admins cannot touch the physical network. Instead, the focus shifts to virtual private clouds, autoscaling and failover via setup policies. Cloud certification training can help developers take over these tasks, but developers do not have expertise in network management, just as network admins do not have experience running cloud operations. There's a cultural challenge set up by this change to NetOps. DevOps teams have to collaborate closely with both the in-house network operations team and their cloud service provider. Appoint in-house technical and strategic alliance managers, and request one from a cloud provider to build relationships and overcome these obstacles.
Partly this is a problem of skills: To do well with AI or any area of big data, you need a mix of math, programming, and more. That kind of unicorn doesn't readily gallop by. However, it's also the case that finding someone who understands data science may be easier than finding someone who understands your business and the data that makes it hum. This calls to mind Gartner analyst Svetlana Sicular's advice from years ago about big data: "Organizations already have people who know their own data better than mystical data scientists." Therefore, look within your organization because "Learning Hadoop is easier than learning the company's business." Many AI projects fail precisely because the technology is considered in a vacuum. As noted by Greg Satell in Harvard Business Review, any AI project should have a clear business outcome identified, with the right data culled to serve that end. This, in turn, requires (you guessed it!) involving smart folks within the enterprise who understand the business intimately and know where to find the best data. AI, in other words, while ostensibly about replacing people, can't succeed without involving your company's best people.
Asia's AI ecosystem participants are aware of and concerned about the potential for embedded biases (race, gender, or socioeconomic status) within AI tools, and the harm this can cause through facilitating overpolicing of minority communities, or economic exclusion. Weaponization and malicious use of AI are also ethical concerns in Asia as applications are increasingly commoditized and industrialized. While Asian decision-makers are concerned about a potentially negative impact, particularly where jobs are concerned, optimism is the more dominant sentiment, which will propel the use of AI in Asia. Asian governments are building institutional capacity and frameworks to increase AI governance—but have yet to develop regulations. Overwhelmingly, more survey respondents believe Asia will lead the world in the development of ethics and governance than any other region: 45%, as compared with only a quarter who see North America as the ethics frontrunner.
Smart, agile companies like Lifedata.ai are keeping up with such data developments by recognising that people expect a brand experience that matches their digital lifestyles. Today's consumers demand improved ease of use, relevance and personalisation, delivered across channels in a frictionless and consistent way. Social and media interactions can be mediated by software and turn IoT sensor data into monetisable experiences. These can unlock context-aware personalisation, obtaining behavioural insights and real-time automation based on a timeline of contextual moments, situational context and relevant behavioural profiles. Lifedata.ai aims to capture how people go through their day and identify moments that matter in order to improve their lives. Omar Fogliadini, Managing Partner of Lifedata.ai, says, "In 2019, integrations with digital assistants are no longer a differentiator. Brands will need to showcase what people can actually do with these integrations. The most successful integrations will be those that make people's lives easier and help them get things done. ..."
Could artificial intelligence play Atari games better than humans?DeepMind Technologies took on this challenge, and in 2013 it applied its deep learning model to seven Atari 2600 games. This endeavor had to overcome the challenge of reinforcement learning to control agents directly from vision and speech inputs. The breakthroughs in computer vision and speech recognition allowed the innovators at DeepMind Technologies to develop a convolutional neural network for reinforcement learning to enable a machine to master several Atari games using only raw pixels as input and in a few games have better results than humans. Next up in our review of man versus machine is the achievements of AlphaGo, a machine that is able to learn for itself what knowledge is. The supercomputer was able to learn 3,000 years of human knowledge in a mere 40 days prompting some to claim it was "one of the greatest advances ever in artificial intelligence." The system had already learned how to beat the world champion of Go, an ancient board game that was once thought to be impossible for a machine to decipher.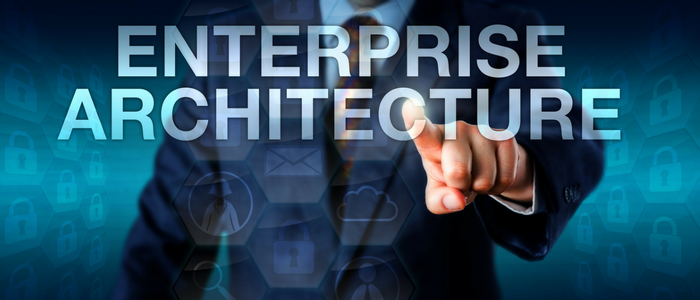 The first important insight is that EA is valuable to determine the future of pivotal Agile projects. It provides better vision to realize, identify the application and projects which are needed to support this vision. In EA, applications can be introduced as a black box. The Agile Project can open this black box. Agile projects can refine the high-level business requirements into the epics and the user stories in EA. Another important insight is that the focus of Agile will only be the teams, and not the enterprise. Dean Leffingwell designed the Scaled Agile Framework for small teams and it does not scale to the enterprise level. Enterprise Architects are also working under this framework. The responsibilities of the enterprise architect constitute of maintaining the goals, facilitating reuse of emerging solutions, knowledge and patterns. Finally, Agile and Scrum can be considered as enterprise architecture. They can be illustrated in the form of principles and models, core elements of architecture.
---
Quote for the day:
"The role of leadership is to transform the complex situation into small pieces and prioritize them." -- Carlos Ghosn
---