One of the crucial issues that agriculture in Africa is currently solving, according to Gaddas, is a lack of water. He says that in Senegal, Tunisia and many other countries, companies are working hard on intelligent irrigation, and on how to optimize water resources that are becoming increasingly scarce, especially in the context of climate change and unpredictable rainfall. "Managing water is becoming crucial," he says. "We've met start-ups that use drones, which, through their precision devices, help to collect data that can be used by farmers, such as the levels of nitrogen from the fields, precise mapping of areas with fertiliser deficits,and others that solve plant disease problems by making diagnoses. There are also ERP systems for farm management and to know what is happening in real time—the management of inputs, fertilizers and more." He also appreciated the digital aquaculture companies that allow for very rational management of aquaculture farms, while praising the impressive diversity of solutions. "The diversity of problems that farmers face in Africa is very wide but creativity is not the weak point of Africans," he says.
The impact that this new era will have cannot be understated. It will power economies, drive sector convergence, enable the distributed infrastructure behind Web 3.0 and scale and interconnect metaverses. Put simply, it will transform all aspects of life. But getting there isn't straightforward, and we need to act now to lay the foundations that are necessary if we are to harness its power. This on its own is not the most straightforward undertaking, as is evidenced by the issues with the 5G+ rollout and adoption. The right infrastructure and business models were not in place, which led to delays and innovative potential left on the table. Let's learn from past mistakes, course correct and ensure we're ready for the future of pervasive intelligence. ... Transformation into the pervasive intelligence era will first require the establishment of a high performance, integrated ecosystem made up of a range of partners from different industries and sectors. This is critical as pervasive intelligence will only be reached in an environment where data and information can move freely and securely. This, however, cannot happen if companies operate in silos or in isolation.
According to the co-founder of DeFiLabs, "With our AI-powered yield farm, we're introducing a new level of innovation to the DeFi space. We're making it possible for users of all levels to earn high returns on their investments, while also minimizing risk. Our goal is to provide our users with the best investment opportunities available in the DeFi space, and our AI-powered yield farm is just the beginning. We're excited to see how our users will benefit from this new offering." This launch is also a significant step for the Binance Smart Chain ecosystem, as it showcases the capabilities and the potential for growth of Binance Smart Chain. This yield farm will encourage the usage of the Binance Smart Chain and drive the adoption of DeFi on this network. The yield farm is live and fully operational, and users can start staking their Binance Coin (BNB) or other supported tokens to earn high returns on their investments. The DeFiLabs team is constantly working to add new features, tokens, and investment options to the yield farm, making it even more valuable for users.
The CISO has a vital role within companies, and one which is currently evolving. Beyond technical knowledge, one of the most important aspects of the CISO's role in an enterprise is collaboration. Information, security and data protection controls permeates all levels and departments of a company, not just limited to tech. As such, it is important to relay technical information succinctly to all relevant directors and parties, ensuring all teams are adequately equipped to manage cyber risks. There is a wide range of cybersecurity services that can be adopted. This includes perimeter and cloud security, device security, network security, threat hunting, DevSecOps, and web and mobile application security. To make them all function, and operate as tightly as possible, you must work with a team of experts, to ensure that your company is at the forefront of new advances in cybersecurity. The removal of silos is therefore integral to ensuring companies are prepared and equipped to defend themselves against cyber-attacks.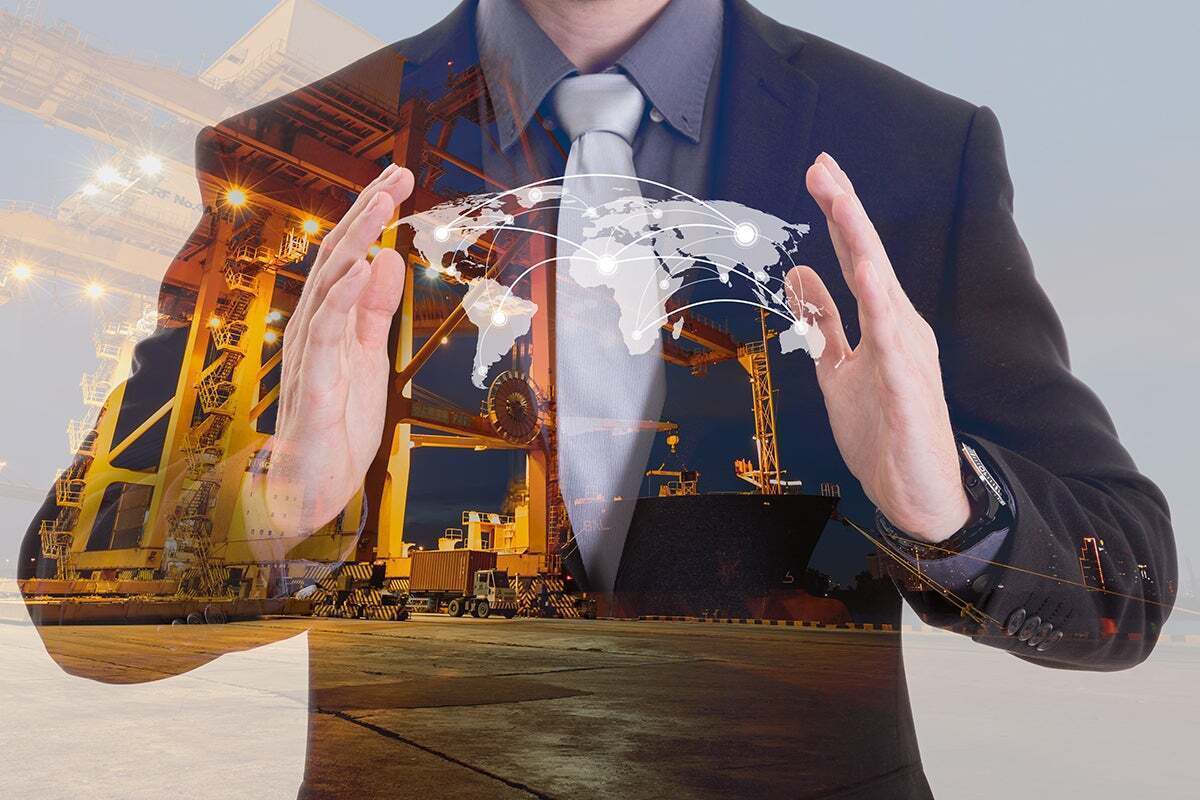 One thing more enterprises should be looking for is greater visibility from their suppliers. "A lot of people are realizing that we're living in a more transparent world now," said Genpact's Waite. And integration between companies has increased, with some providers offering more information to their customers. ... With this approach, vendors are selected not just based on technical fit, form, and function but also based on where in the world they source their materials, or how big of a company they are. Supply chain visibility is particularly important for manufacturers. They need to know if the supplies they need are on track, or if alternate sources have to be found in order to avoid production delays. "Our supply chain is built entirely on transparency," says Carl Nothnagel, COO at specialty hardware manufacturer MBX Systems. "With every supplier, we push for that information. Sometimes we don't get it, and we're left with projecting, or guessing as best as we can. We have some manufacturers that are very transparent and we can see where it's going to hit every day, and some are a bit of black hole."
The success of your data governance plan depends on what your employees do with the data they handle. Therefore, once you've created a data governance plan, you should share it with your employees. Successful data governance requires a holistic, organization-wide approach that demands transparency across your organization. You can further demonstrate internal transparency by documenting all data governance decisions and actions. This documentation can help you learn from past mistakes and protect your corporation if you experience a data breach, lawsuit, investigation, or other regulatory action. ... Responsibility and accountability are integral parts of any corporation's data governance processes. Traditionally, your information technology (IT) department would be responsible for managing your corporation's data. But now that most—if not all—of your employees deal with data on a daily basis, employees throughout your organization must see themselves as the stewards of your data. So, who is responsible for what data? That is something you will need to decide.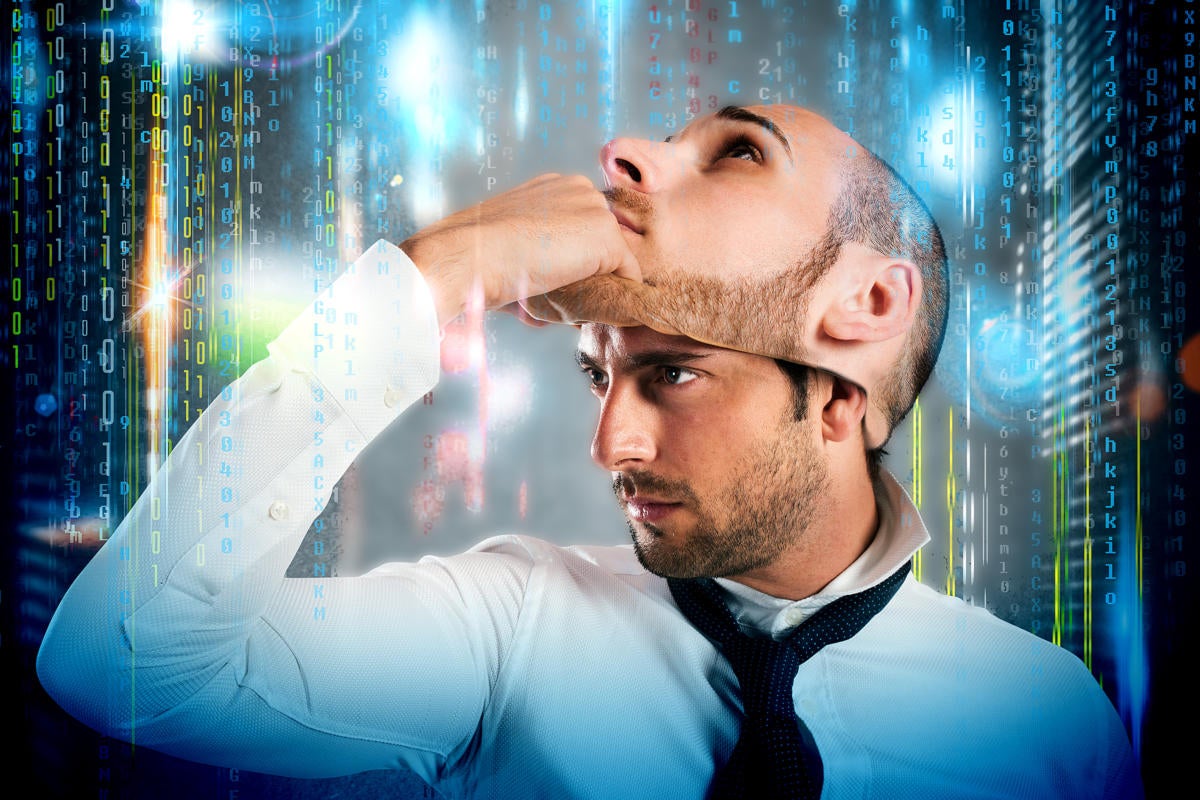 The more complex and long a phishing message is, the more likely it is that attackers will make grammatical errors or include weird phrasing that careful readers will pick up on and become suspicious. With messages generated by ChatGPT, this line of defense that relies on user observation is easily defeated at least as far as the correctness of the text is concerned. Detecting that a message was written by an AI model is not impossible and researchers are already working on such tools. While these might work with current models and be useful in some scenarios, such as schools detecting AI-generated essays submitted by students, it's hard to see how they can be applied for email filtering because people are already using such models to write business emails and simplify their work. "The problem is that people will probably use these large language models to write benign content as well," WithSecure Intelligence Researcher Andy Patel tells CSO. ... Attackers can take it much further than writing simple phishing lures. They can generate entire email chains between different people to add credibility to their scam.

The Nordics are generally early adopters of technology – and AI is no exception. More than 25% of the Nordic companies are already investing at least 20% of their research and development budget in AI projects. Moreover, the Nordic countries are planning to get ahead – or at least keep up with other industrial nations. Each of the four countries have at least one top-ranking AI-related educational institution – and private investment in AI has more than doubled in the region since 2021. ... Finnish AI research runs primarily along three different dimensions. The first is to optimise the performance of AI algorithms to head off the problem where computational requirements get too far ahead of what hardware can deliver. As a small country, Finland is particularly sensitive to the increasing costs of computational power – even though they house what is currently Europe's most powerful supercomputer, LUMI. The second dimension is trustworthy AI. Ethics and values are important to Finland, as they are in all other Nordic countries. Research in trustworthy AI aims to overcome the complex ethical challenges inherent to AI.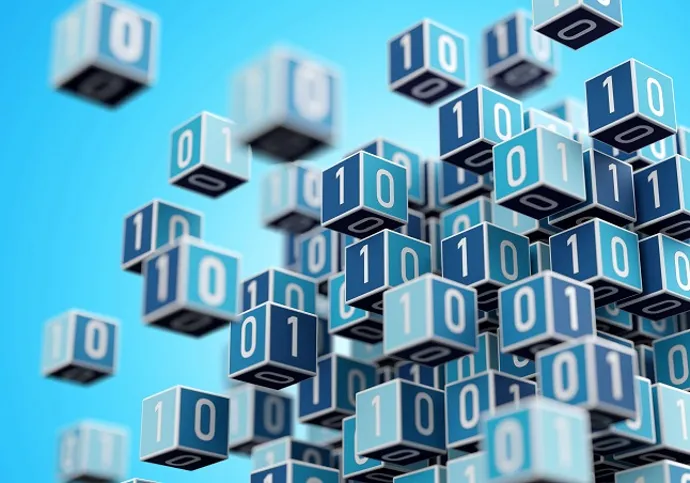 Polanco says the chief data officer, chief compliance officer, and CISO should collaborate on finding an effective structured data management practice that provides a well-governed, fully-compliant data architecture that connects data sources for data consumers. "Data must be findable, accessible, interoperable, and re-usable for [data] consumers, while also ensuring compliance with data quality standards and data security and privacy measures," he adds. Anyone in a managerial position who encounters data will likely have considered best practices for data management already. "While those managers may be responsible for implementing data management resources for their respective teams, the initial solution can come from technology companies that weld together the manual knowledge of what the data needs to look like and the efficiency of a more automated sorting process," Polanco says. Macosky adds that while the chief data officer position is fairly new across industries, he expects to see the role become more important and vital as organizations prioritize and value data management.
It is very important to always have the underlying architecture and communication to all the connected services in mind. Often it may seem that a bug does not affect energy consumption at first sight. This impression can quickly change when the broader context of the feature where it occurs is taken into account. A QA engineer needs to understand communication between the services, how it is implemented (in collaboration with the developers), when it takes place, where it initiated, and where the services and features run. In practice this means that QA engineers who want to measure the energetic impact of their product in more detail must not only understand the customers' perspective (as usual), but in addition many implementation details from different perspectives. Where do particular services run? On which infrastructure? Which libraries are used? How can the implementation of the product be modified in order to measure energy consumption. Improvement of energy consumption is not something that can be activated by just pushing a button.
---
Quote for the day:
"If you don't demonstrate leadership character, your skills and your results will be discounted, if not dismissed." -- Mark Miller
---