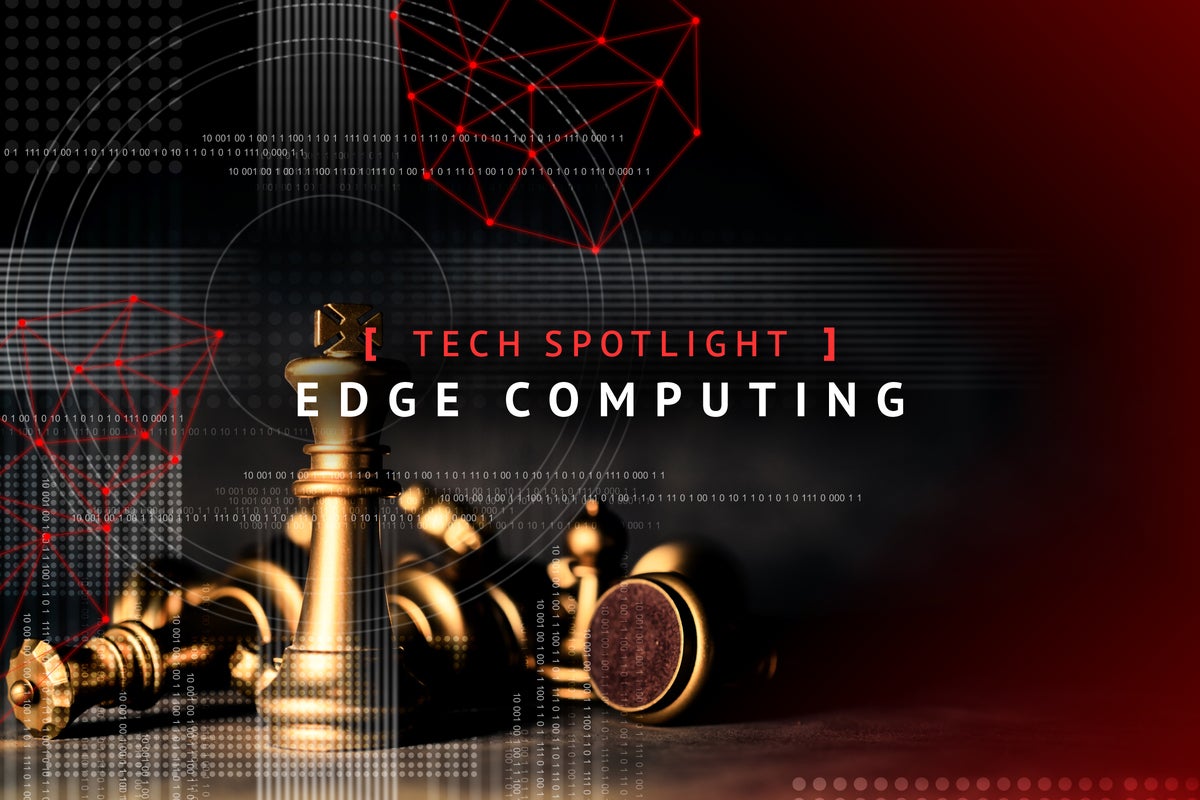 Edge computing and the IoT — not to mention COVID-19-related production and supply chain disruptions — are already blurring the lines separating the two cultures. IoT devices bring a new level of monitoring and in some cases control over OT systems. Plus, the edge deployments to which those IoT devices connect promise a whole new arsenal of analytics capabilities to crunch the massive amounts of data being produced by OT equipment. Yet many OT organizations see edge computing as duplicative and even potentially harmful. "Selling that value proposition [to OT] is very challenging," says Jonathan Lang, IDC research manager for its Worldwide IT/OT Convergence Strategies research practice. "They already have legacy wired connections and industrial networking capabilities and SCADA [supervisory control and data acquisition] systems and control systems that serve their needs just fine." OT leaders also believe that integrating new systems could threaten throughput and reliability, he says. Production requirements are changing rapidly, and equipment may need to be changed very quickly. "When IT starts meddling with their equipment, that translates into a loss in productivity," Lang says.
"Working from home presents a host of challenges; lower quality equipment, shared working spaces and limited available bandwidth to name a few. Many of these challenges mean that the quality of our audio and video communication is less than ideal. AI is regularly applied to improve the quality of our video in real time and automatically filter out distracting background noises. "Remote working can increase the feeling of being isolated or disconnected from workmates, lead to disengagement and even stress and ill health. Through sentiment and interaction analysis of everyday tools like email, messenger and other collaboration applications, AI systems can provide effective means of measuring employee wellbeing and engagement, highlighting where employees need help. Once problems are identified, AI systems can suggest support resources and activities that can help to make things better." Lastly, an emerging AI-related method of maintaining operations during remote working has been the use of digital workers. "Digital workers are becoming essential for businesses, optimising something we've never been able to before: the bandwidth of employees," said Ivan Yamshchikov, AI evangelist at ABBYY.
First, it is important to realize that where you hire from is as important as how you hire. If you only ever recruit from the same schools or with the same websites, then you are leaving yourself at the mercy of the diversity of those institutions. If you only ever use one route to apply, whether that's only using recruitment consultants or use a website that is only really accessible through a computer, then again you are limiting yourself to candidates with access to those pathways. Outside of reconsidering talent pools, one way to reduce unconscious bias is through the removal of identifying characteristics—no photos, no names, dates of birth or school and university grades. This can help to an extent, in that decision-makers have to go off the candidates' experience and how they've presented their previous roles, but it does have its restrictions—with entry-level positions, for example, where relevant experience might be limited. That's a quick-fix solution. For a more sustainable, thorough and long-term approach, recruiters—particularly those hiring for technology positions—need to look at how they can accurately judge skill sets. This can be challenging in itself—in larger organizations, those involved in early stage selection may not have the requisite background understanding to make the right choices.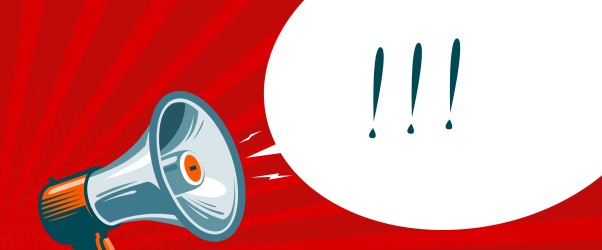 The practice became significantly more widespread when the scammers began leveraging networked bots to create fake clicks on sites they own or ads they've paid for, and now also encompasses hidden ads, targeting ad networks which measure views not clicks; click hijacking, when the fraudster redirects a click from one ad to another; and fake apps, which look like and are labeled as legitimate apps. These techniques are often used simultaneously to victimize companies, making the fight against ad fraud even more complex, says Luke Taylor, the chief operating officer of adtech security company TrafficGuard, which coauthored the report with Juniper. So Tayler believes that at the very least, CISOs should use lessons from the cybersecurity world to encourage their employers to become more engaged with the ad fraud challenge. A lot of ad fraud is based on making fake traffic look real, and the way that fraudsters do that is by stealing traffic logs to mimic them and create authentic-looking but fake traffic. CISOs, Taylor says, should be protecting their logs from cybercriminals the way they protect financial data.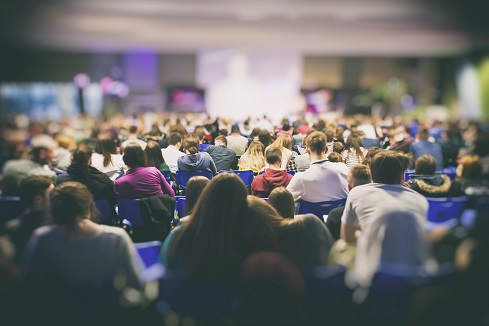 Some tech conferences provide non-traditional amenities such as sessions geared towards women (72%), a mothers' room (56%), a conference hosted meetup (28%), on-site daycare (17%) or a childcare stipend (11%). According to Classon, childcare stipends tend to be offered to people to encourage attendance, although they should also be offered to speakers who have not been offered a speaker stipend. "Part of the industry's problem is that organizers look at providing amenities, like a designated mothers' room or childcare stipend, as an extra bonus of their event when these should have been looked at as table stakes to level the playing field for more women," said Classon. "The same argument can be made for religious observances and the need for designated spaces for worship at weeklong or multi-day conferences." Tech conferences also tend to suffer from design bias as evidenced by the use of stools and chairs on stage that can make wearing a dress or skirt uncomfortable for the speaker and the audience. "Replacing bar stools with chairs that are lower to the ground makes it more comfortable for everybody, frankly," said Classon. "Organizers should also consider swapping out the common clip-on microphone that is difficult to attach to women's clothing for a headset that can rest behind the speaker's ear."
"This is the first of its kind legislation in the nation, and I believe in the world. This is truly a historic day for the city of Portland." Debate over facial recognition software continues to rage after a summer of high-profile news related to the technology. Amazon, IBM, and other major tech companies decided in June to put a moratorium on all police department use of facial recognition software after years of studies showing almost all of the available tools have high error rates and specifically cannot identify the faces of people with darker skin. Later that same month, the ACLU revealed that it was representing a man from Detroit who was arrested in front of his wife and kids based on a mistake by the Detroit Police Department's facial recognition software. Just a day later, US Senators Ed Markey and Jeff Merkley announced the Facial Recognition and Biometric Technology Moratorium Act, which they said resulted from a growing body of research that "points to systematic inaccuracy and bias issues in biometric technologies which pose disproportionate risks to non-white individuals." As with the other recent developments related to facial recognition, experts both praised and criticized the Portland ban.

Wi-Fi 6 technology enables the fastest wireless networks to date, with theoretical maximum speeds of around 10 Gbps versus Wi-Fi 5 Wave 2's peak data rates of around 7 Gbps. Experts caution, however, that max wireless speeds are typically unattainable except in perfect, laboratory-like conditions. That's why Wi-Fi 5 -- advertised as "gigabit wireless" -- failed to smash the gigabit barrier in actual practice, according to Zeus Kerravala, founder and principal analyst of ZK Research. "If you were sitting at your desk by yourself and no one else was attached to the network, you might have gotten a gigabit of connectivity from Wave 2," Kerravala said. "But I haven't talked to any company that did." He expects Wi-Fi 6 will be the first standard to consistently exceed 1 Gbps in real-world implementations. But more important than its raw increase in throughput, experts agreed, is Wi-Fi 6 technology's efficiency gains, which result in higher capacity and lower latency overall. "Wi-Fi 6 is not as much about getting better device performance," independent analyst John Fruehe said. "It really does a better job of managing larger numbers of clients at the router level."
It was easier for organizations to understand and control their use of open source software 10 or 20 years ago, when a smaller pool of commercial open source vendors licensed their software to customers, understood everything about the code, and handled security patching. Now, however, developers draw from a massive array of smaller projects they find on GitHub or share with each other. That, after all, is the beautiful thing about open source — developers no longer have to struggle with bad tools or reinvent software wheels when they can easily benefit from the community's freely available contributions to tackle just about any development need. When they do so, however, they seldom examine what's under the hood — the source code and its dependencies. Can they really trust the code? Does the party who created it stand ready to pinpoint and disclose any security flaws? Is there even someone to contact? A single application can have 10 runtimes and 100 other packages. How can you be confident all are up to date from a security perspective? This fragmentation is the No. 1 open source security threat for enterprises, and it may help explain why Common Vulnerabilities
There are parallels for this evolution. There was a time when building a website meant learning to write extensive lines of code. This eventually evolved to a partial self-service model via open-source software, and now the prevalence of simple drag-and-drop features allow anyone with an idea to create a personalised website. As with the development of web design, APA platforms now allow users to get to the creative stage – or the 'thinking stage' – sooner. It leapfrogs the mundane tasks of sourcing, cleaning and organising data. The equivalent of web design's user-friendly drag-and-drop features are the hundreds of building blocks that jump-start the process of creating useful analytic models. Through a unified method of managing data analytics, automating business processes and elevating employees to spend their time on more strategic solving, APA reshapes the way companies generate data-driven insights and act on them. This enables upskilled employees in all parts of the business to ask hard questions and obtain swift answers without always relying upon the advanced skills of data experts. By replacing a range of cumbersome point solutions with one platform that sits across the entire analytic journey, APA also enables anyone in any organisation to build predictive models and use predictive data analytics to drive quick wins.
The CQRS pattern strongly suggests that it is about the segregation of commands and queries, but realizing that there is a difference between 1) asking for the state of a system and 2) asking the system to change its state is more fundamental than the separation itself. In fact, you'll find many variants of CQRS implementations ranging from logical to physical. Combining EDA with the CQRS pattern is a natural increment of the system's design because commands are the generators of events. With CQRS and commands, the migration of data during the transitional state of an architecture provides a seam by which, once the migration is over, can be removed. This seam will be covered in more details in the Data Migration Seams section. Event sourcing a system means the treatment of events as the source of truth. In principle, until an event is made durable within the system, it cannot be processed any further. Just like an author's story is not a story at all until it's written, an event should not be projected, replayed, published or otherwise processed until it's durable enough such as being persisted to a data store. Other designs where the event is secondary cannot rightfully claim to be event sourced but instead merely an event-logging system.
---
Quote for the day:

"Leadership does not always wear the harness of compromise." -- Woodrow Wilson
---