For banks, the new normal marks the end of fintech experimentation. Over the past few years, banks have been obsessed with fintech partnerships. It's been a way of convincing themselves (and their boards) that they're innovating and not getting left behind as the industry undergoes a digital transformation. Too many of these efforts, however, have had little impact on the strategic direction, organizational culture, and bottom line results of the institution. According to Louise Beaumont: "For banks, partnerships won't generate the quantum leap they need to move beyond a product-centric mentality to deliver next-generation services. At best, they may gain a workable solution that squats awkwardly in the existing infrastructure. At worst, they'll fail to deliver any noticeable difference." Many so-called partnerships—many of which aren't partnerships, but just vendor arrangements—are examples of what Jason Henrichs of Fintech Forge likes to call the "fintech petting zoo." The luxury of experimenting with fintech is gone. Banks will need to accelerate their investments in fintech to achieve both the top line increases and expense reductions needed to maintain margins and profitability.
The ACLU alleges that by using face recognition technology, Clearview has captured more than 3 billion faceprints from images available online, all without the knowledge or consent of those pictured. "Clearview claims that, through this enormous database, it can instantaneously identify the subject of a photograph with unprecedented accuracy, enabling covert and remote surveillance of Americans on a massive scale," it said. "This technology is so dangerous, in fact, that this little-known startup 'might end privacy as we know it'." The ACLU said that Clearview has "created the nightmare scenario that we've long feared, and has crossed the ethical bounds that many companies have refused to even attempt" and accused the company of building a mass database of billions of faceprints without knowledge or consent. "Neither the United States government nor any American company is known to have ever compiled such a massive trove of biometrics," it wrote. "Adding fuel to the fire, Clearview sells access to a smartphone app that allows its customers -- and even those using the app on a trial basis -- to upload a photo of an unknown person and instantaneously receive a set of matching photos."
One of the initiatives GoodData is taking to help organizations go from dashboards to data-driven application is the Accelerator Toolkit. The Accelerator Toolkit is a UI library to enable customized and faster data analytics, along with educational resources. Stanek mentioned that GoodData plans to launch a GoodData University initiative soon, to offer more resources to empower organizations. Another noteworthy development for GoodData is the evolution of its Semantic Layer data model. A new modeling tool by GoodData aims to improve collaboration between engineers and analysts to streamline the start process for enterprise data products. Stanek initially referred to this as an attempt to establish a single version of the truth. This, however, has always been an elusive goal. While improving collaboration between engineers and analysts is commendable, more pragmatically, organizations can aim to establish shared data models among user groups, rather than global ones. Stanek did not sound short of ambition, and our conversation touched upon a number of topics. If you want to listen to it in its entirety, make sure to subscribe to the Orchestrate all the Things podcast, where it will be released soon.
Prior to Co-VID 19 and its sudden need for global digitalisation, there was already potential for Saudi Arabia to have a strong fintech network. It is the largest economy in the region, where its stock market is worth around $549 billion USD, contributing to over half of the region's total gross domestic product (GDP) in 2018, and is a member of the Group of Twenty (G20); this year it is actually Saudi Arabia that holds the G20 presidency. Also, Saudi has a very young population, where 70 percent of the population in 2017 was under 30 years old. It is also a very tech savvy nation, where it ranks, according to a report by EY, as having the third highest smartphone mobile usage globally and the seventh globally in terms of household internet access. This, coupled with the ongoing economic initiatives and investments as part of Saudi Vision 2030, has put Saudi's fintech prospects and future growth at the forefront. ... Saudi Arabia has an opportunity to further solidify its position to one day be a leader in fintech. It has already, as part of Vision 2030, set the foundation to create an environment that not only is attracting foreign investment but also providing the tools and guidance to create its own talent and innovation as well.
Kubernetes and Docker can, and have, abstracted away much of the knowledge required to get started. IBM and Corda have containerized their blockchain protocols and various Ethereum images exist - for added granularity, network component images exist as well, including the Solidity compiler, network stats dashboard, testnets, miner nodes, block explorers, etc. In time, I expect to see more and more component network parts containerized and made available. Deploying blockchains will be a matter of picking a protocol image and the additional components images, building YAML manifests, and deploying with helm install. While modularity is necessary for designing complex networks and is available for those that need it, the choice overload can and will deter adoption for those that do not have the expertise, time, patience, or resources to explore blockchain technology. By packaging up elements of blockchain networks into image files that can be deployed and managed, the requisite knowledge required to get started will be democratized to those that are familiar with Docker and Kubernetes.
In spite of the billions invested across the world in the latest and greatest innovations, technology hasn't been able to stop or impact the spread of COVID-19 on any notable scale, something embarrassing to us all. As a result, investors broadly have decided to support the industries and tech where significantly less funding had been placed historically. As an example, we at Perlego have received five times more approaches from new venture capitalists (VCs) and angels since the lockdown. I believe this is for one of two reasons: they either want to help a future society or they've seen failures in the likes of medicine, education and ecotech at this time and see these as the new fintechs in the years to come. Regardless of the reason, what is essential is to place more focus on the sectors that were previously seen as poor relations to their shiny counterparts. Investment, growth and the opportunity to succeed must be further developed; such is the necessity for innovation on a global scale. It's sad that it has taken a global crisis to trigger this thinking.
The embarrassing truth is that most organizations cannot answer these seemingly simple questions, at least without serious effort. In addition, many organizations have been reporting erroneous customer figures as different silos and lines of business fail to work cohesively to manage their master data assets. The annual cost and impact of data quality issues that are rooted in ungoverned data with little or no formal accountabilities around critical enterprise data have propelled the need for many organizations to fix their MDM problem. It's evident that the need for 'trusted data' continues to appear in nearly all data initiatives. However, most organizations are still struggling with their MDM rollout simply because it's addressed from a one lens angle. It's one thing to fix the problem by mastering the formerly bad data; it's another thing to make the solution sustainable by treating the root problem of disparate common data. The value of a 'Stewardship culture' around data assets cannot be overemphasized. For MDM to be sustainable and rightfully implemented, it must be positioned in a governed environment where stewardship around the mastered data, and the associated culture of data governance are implemented.
No matter what label or acronym the industry attributes, it comes down to a simple truth that you need a dose of reality before tackling data management. "All recognize the fact that it is impossible for organizations to physically centralize all their data. Instead, data virtualization lets organizations provide one "virtual" place to go for data consumers to access data and IT to provide it," says Eve. Next, companies need to have a strategy to tool up for "next-generation data management." "Gartner's advice to consolidate with their data management tooling in vendor suites such as TIBCO Unify that combine metadata management, master data management, reference data management, data catalog, data governance, and data virtualization within one integrated solution," says Eve. Data management should not be an IT problem alone. Businesses can chip in by increasing their citizen data engineering pool and offering business domain advice. "Work together to assess your needs and skills. Then be smart about maximizing the value each side can contribute, for example, IT using TIBCO Data Virtualization to provision hundreds of reusable data services that the business can quickly mix and match to address their changing needs," says Eve.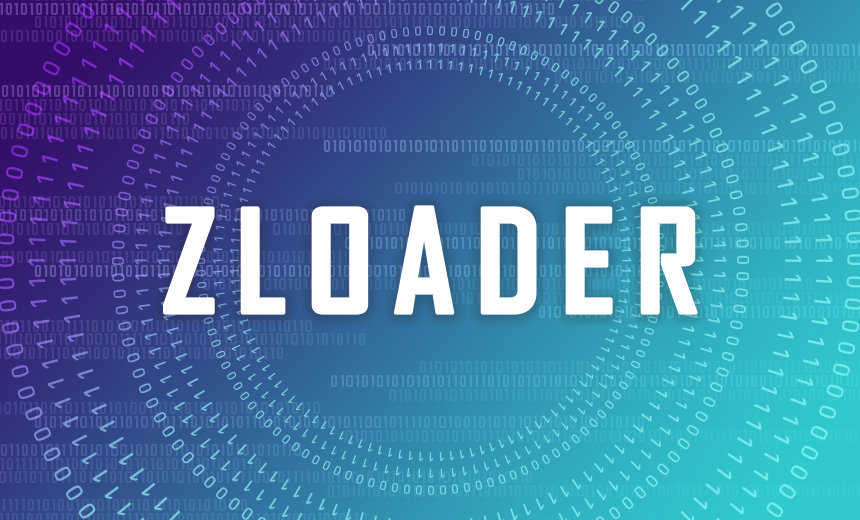 Zloader has an element that downloads and runs the banking malware component from its command-and-control server, researchers at Proofpoint say. ZLoader spread in the wild from June 2016 to February 2018, with a group called TA511 - aka MAN1 or Moskalvzapoe - being one of the top threat actors spreading the malware, the report adds. The ZLoader malware uses webinjects to steal credentials, passwords and cookies stores in web browsers, and other sensitive information from customers of banks and financial institutions, according to Proofpoint. The malware then lets hackers connect to the infected system through a virtual network computing client, so they can make fraudulent transactions from the users device. The researchers note that the latest variant seemed to be missing some of the advanced features of the original ZLoader malware, such as code obfuscation and string encryption, among other features. "Hence, the new malware does not appear to be a continuation of the 2018 strain, but likely a fork of an earlier version," the researchers state.
If data isn't consistent, comprehensive, and accurate, digital transformation efforts may fall short of objectives in a wide range of areas, such as: Laying the foundations for advanced analytics. Data scientists often spend 80% of their time searching for data, and just 20% on actual AI/ML and modeling. A data catalogue reverses the equation by providing quick data discoverability and access to relevant information. That lets data scientists and business analysts use trusted data to deliver the insights needed for data-driven decision-making. Developing a 360 degree customer experience. Because customer data exists in so many corners of the enterprise, it's essential for organisations to have a holistic 360-degree view across all sources if they are to truly understand customers as individuals. By identifying all key sources of customer data, a data catalogue provides the foundation for more personalised engagement and improved customer experience. Supporting and accelerating smooth cloud data migration.
---
Quote for the day:
"Develop success from failures. discouragement and failure are two of the surest stepping stones to success." --
Dale Carnegie
---