The better an organisation's visibility into their data and the easier access they have, the better able they are to make good business decisions. In my early career, seeing organisations cut costs, increase profits, or lower customer churn was the proof point I needed to shift my focus from business process re-engineering (BPR) to business intelligence (BI) and analytics, as merging both skillsets was a great way to work with organisations and support them through their data journeys. In the not-for profit sector, business intelligence data and analytics are really important for showing donors how their funds are being used, so that they continue to invest in causes that they support. As an example, the largest privately-funded not-for-profit organisation in the world, United Way, ensures good governance by conducting regular studies to collect data on donations and outcomes.
"The result of having this next level Robotic Process Automation (RPA) technology for transportation and logistics operations is more time that can be used to grow your business," Gonzalez added. "It also means you can improve your focus on continually ensuring customer satisfaction, and enhance the way your employees view your company as a great place to work." TABi uses RPA, a rules-based software technology driven by Machine Learning and AI, to turn unstructured and semi-structured data in documents, spreadsheets, and emails into structured data that can be automatically integrated with any transportation or enterprise management system. The technology also does not require the development of an API. "Through our partnership with Automation Anywhere," explained Gonzalez, "integrating data between multiple platforms is as easy as setting up a new user account. TABi becomes the new user and seamlessly pulls information from one platform to the next. No lengthy integration process, no manual data entry. Let TABi take care of the mundane so humans can perform the social, creative, service-oriented aspects of a job. The fun stuff!"
The move seems similar to what Microsoft announced recently around Yammer in Teams. The Yammer Teams app is being rechristened as "Communities." But outside of Teams, the Yammer app will continue to be known as Yammer. And I believe outside of Teams, the Planner app will remain "Planner," but I am asking Microsoft just to be sure. There is more going on than just a rebranding in the case of Planner in Teams, however. The Microsoft 365 roadmap, which now includes an item called "Tasks in Teams," describes the coming Tasks app as providing users with a consolidation of tasks across Microsoft To Do, Teams channels, Planner, and Outlook Tasks. Microsoft announced plans to consolidate To Do and Planner last Fall but didn't provide specifics around timing for the new Tasks in Teams experience at that time. Officials said a new Tasks app and Tasks tab would be coming to Teams and that Outlook endpoints would be coming, as well in 2020. With the new Tasks experience in Teams, we are delivering several capabilities that will support new levels of team collaboration.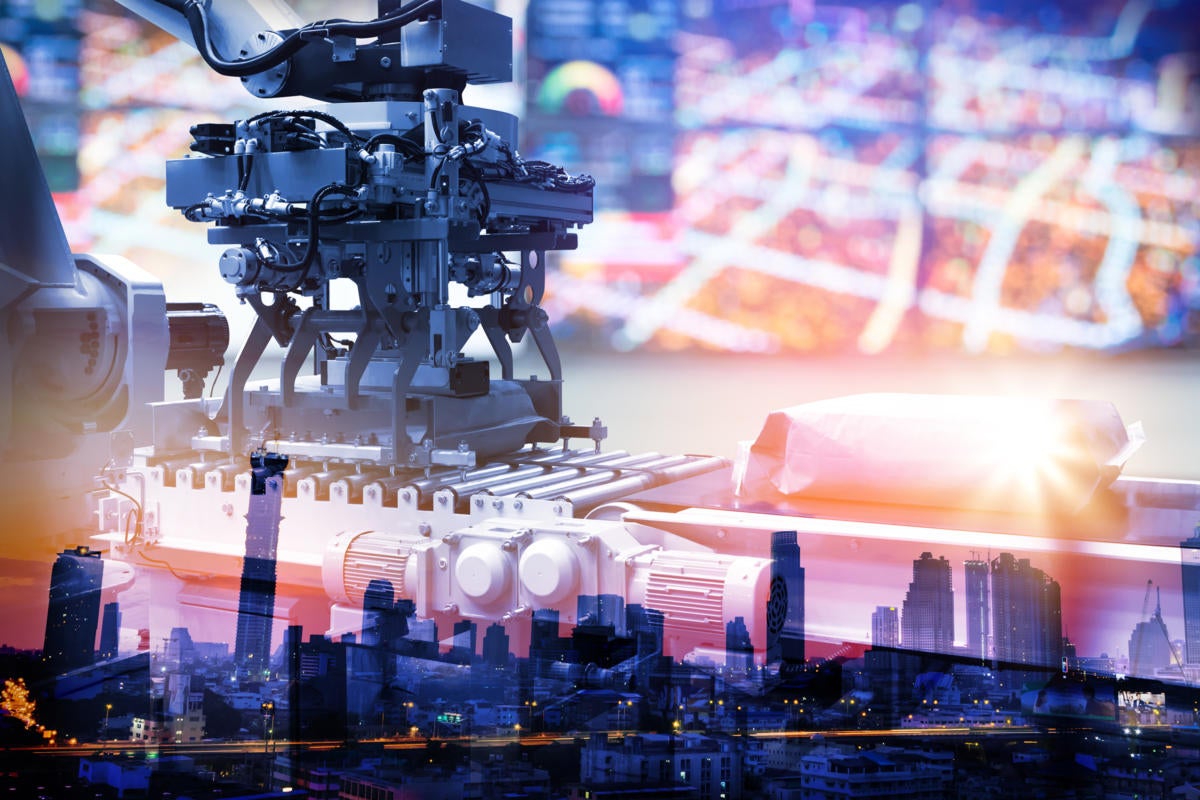 Robots will "eat metal for energy," according to a news article published in Medium. The researchers' vision for a "metal-air scavenger" could solve one of the quandaries of future IoT-enabled factories. That quandary is how to power a device that moves without adding mass and weight, as one does by adding bulky batteries. The answer, according to the University of Pennsylvania researchers, is to try to electromechanically forage for energy from the metal surfaces that a robot or IoT device traverses, thus converting material garnered, using a chemical reaction, into power. "Robots and electronics [would] extract energy from large volumes of energy dense material without having to carry the material on-board," the researchers say in a paper they've published in ACS Energy Letters. It would be like "eating metal, breaking down its chemical bonds for energy like humans do with food." Batteries work by repeatedly breaking and creating chemical bonds. The research references the dichotomy between computing and power storage.
AI has already drastically reduced the cost of sequencing and is bound to reduce the cost even further. As we move forward, the use of AI can help boost precision medicine available to each and every one. According to the Precision Medicine Initiative, precision medicine can be defined as "an emerging approach for disease treatment and prevention that takes into account individual variability in genes, environment, and lifestyle for each person." With an increasing number of datasets, the Healthcare industry can leverage the fast computational techniques that our AI-based systems have in their artillery. In place of treating generalized symptoms, AI can help medicine shift towards prevention, personalization, and ultimately precision medicine. This will help in the medication of individuals precisely for themselves and could potentially improve lifespan by a year at average globally.
IPFS is a distributed file system that makes use of a global namespace to connect all computing devices. The fundamental difference between IPFS and other distributed file systems is a decentralized system of operators who hold a portion of the overall data, which serves to create a highly resilient system for storing and sharing files. Any operator on the network can serve a file by its content address, and IT teams can find and request content from any node using a distributed hash table (DHT). Molly Mackinlay, project lead for IPFS and a senior product manager for Protocol Labs, which provides protocols, systems and tools to improve how the internet works, said the latest 0.5 update to IPFS significantly improves the content routing performance in addition to adding support for the Transport Layer Security (TLS) protocol. IPFS can now also add files to the IPFS network twice as fast, in addition to performance improvements that have been made to the core file transfer mechanism.
Successfully exploited, they enable attackers to execute code remotely with root privileges on Salt master repositories, meaning they could, for example install backdoors into systems, carry out ransomware attacks, or take over systems to mine cryptocurrencies. F-Secure said it had already found 6,000 such repositories openly vulnerable on the public internet. F-Secure principal consultant Olle Segerdahl said this meant the vulnerabilities were particularly dangerous and urged Salt users to download two new patches – versions 3000.2 and 2019.2.4 – that were issued by SaltStack on 29 April 2020, prior to the co-ordinated disclosure. "Patch by Friday or compromised by Monday," said Segerdahl. "That's how I'd describe the dilemma facing admins who have their Salt master hosts exposed to the internet." Segerdahl said the 6,000 Salt masters he found during the course of his research, which are popular in environments such as Amazon Web Services (AWS) and Google Cloud Platform (GCP), were of particular concern.
Google today made available TensorFlow RunTime (TFRT), a new runtime for its TensorFlow machine learning framework that provides a unified, extensible infrastructure layer with high performance across a range of hardware. Its release in open source on GitHub follows a preview earlier this year during a session at the 2020 TensorFlow Dev Summit, where TFRT was shown to speed up core loops in a key benchmarking test. TFRT is intended to address the needs of data scientists looking for faster model iteration time and better error reporting, Google says, as well as app developers looking for improved performance while training and serving models in production. Tangibly, TFRT could reduce the time it takes to develop, validate, and deploy an enterprise-scale model, which surveys suggest can range from weeks to months (or years). And it might beat back Facebook's encroaching PyTorch framework, which continues to see rapid uptake among companies like OpenAI, Preferred Networks, and Uber.
FAIR has focused on three specific behaviors -- the ability to display empathy, personality and knowledge -- to further humanize Blender's responses. But it's not so much that Blender can produce those three behaviors so much as it can switch seamlessly between them as the conversation progresses thanks to its unique Blended Skill Talk feature. "We, in the past two years of research, have designed tasks for each one of these skills," Emily Dinan, a research engineer at FAIR, told Engadget. "This is the first time we've really shown that you can blend all of these aspects of conversation seamlessly in one. Our evaluation setup showed that models that were fine-tuned on these nice conversational skill datasets are more engaging and consider more human, more lifelike than models which were not." This means that Blender is emotionally smart enough to know to congratulate you if you tell it you just got a promotion at work and offer condolences when you reveal that your dog just died. FAIR has also taught it to give more than rote cursory responses when asked about a particular subject.
After working on a pioneering project with Microsoft Bot Framework v3, I realized the need to restart studying the platform almost from scratch. Microsoft was releasing a new version with lots of breaking changes. Actually, a completely different framework that rendered obsolete all v3 projects. BFv4 is a complete re-write of the framework with new concepts, terminology, documentation, architecture, etc. Quoting Microsoft: Bot Framework SDK V4 is an evolution of the very successful V3 SDK. V4 is a major version release which includes breaking changes that prevent V3 bots from running on the newer V4 SDK. Microsoft has developed a number of samples to help you get started with the Bot Builder SDK v4, as well as a set of templates powered by the scaffolding tool Yeoman. This article introduces CorePlus, a Microsoft Bot Framework v4 template that I have created, based on a previous version of the Core Bot template (Node.js) supported by the generator-botbuilder Yeoman generator.
---
Quote for the day:
"Pull the string and it will follow wherever you wish. Push it and it will go nowhere at all." -- Dwight D. Eisenhower
---