The best part of all about this, in my opinion, is the further digital acceleration it affords us. It allows you to retire old equipment that's often temperamental; you get to integrate quicker; and you get to deliver new digital interactions far quicker than waiting for a PoS integration team. Testing becomes simplified, and all devices become commodity mobile phones and tablets. The icing on the cake is that the barrier for entry is incredibly low; you can integrate with a payment system for next to no cost, and being a service provider, they've made it as simple as possible. The integration of an app-based PoS into an app ecosystem allows for a single, seamless journey that's personal to the customer, empowering, and overall just a better experience for many users. However, one of the hurdles to get over is the level of app installation fatigue, as not everybody wants an app per place they visit. This is a huge opportunity for Uber equivalents to come in and provide a unified platform (which is working well for things like food delivery), as mobile-first web apps aren't always a very slick experience.
The new cybersecurity initiative aims to accelerate digital transformation by improving governments' technical capabilities and their efforts to increase security awareness. A spokesperson for the World Bank tells Information Security Media Group that associated funds will be disbursed "using diverse implementation models" to catalyze specific cybersecurity investments. The amount of funding to be provided was not revealed. The bank calls particular attention to security investments that improve critical infrastructure - including the energy, transportation, finance and healthcare sectors. "These systems [designed prior to, or during the early years of the digital revolution] … are today highly vulnerable to cybersecurity attacks with possibly serious outcomes," the bank says on the fund's dedicated webpage. The World Bank spokesperson says its new funding can help improve cybersecurity awareness at the national level and enable governments to identify risks, fund technical solutions and prepare for infrastructure investments.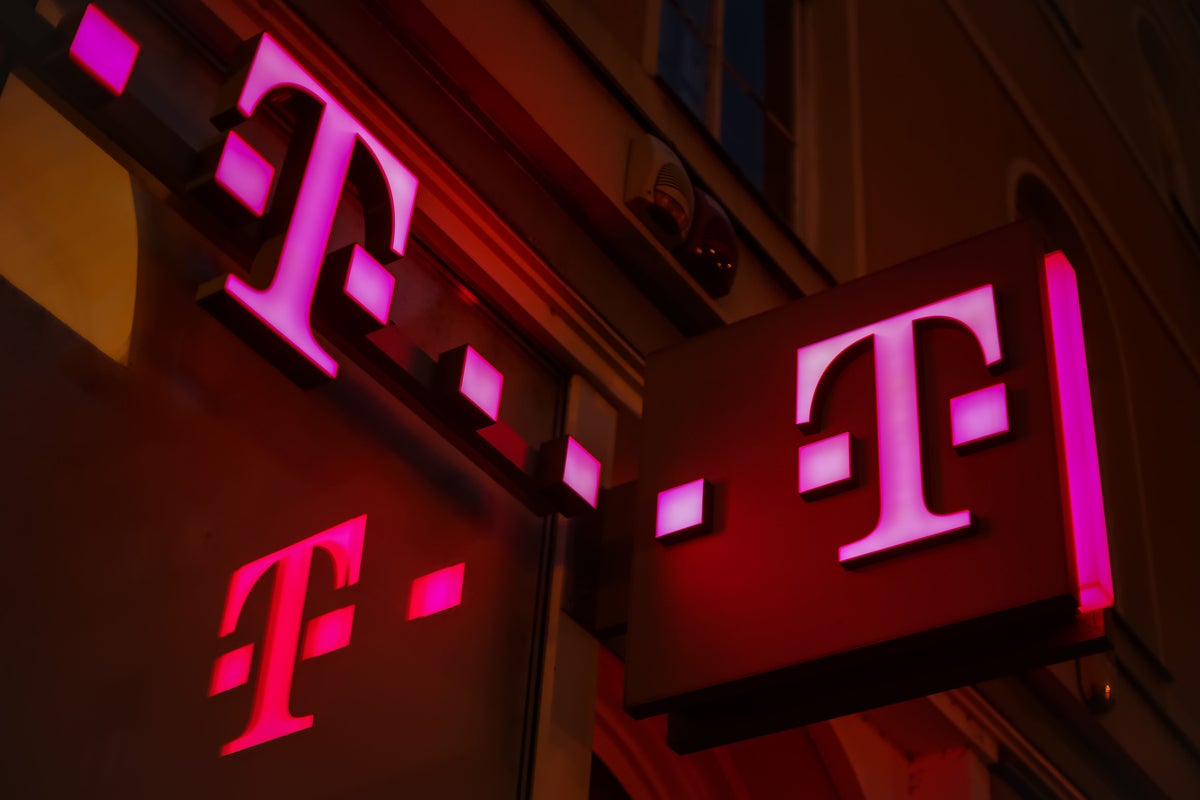 T-Mobile is offering all impacted customers a free two-year subscription for McAfee's ID Theft Protection Service, which includes credit monitoring, full-service identity restoration, identity insurance, dark web monitoring, and more. Business and postpaid customers can also enable T-Mobile's Account Takeover Protection service for free and all T-Mobile users can use the company's Scam Shield app that enables caller ID and automatically blocks calls flagged as scams. More generally, all mobile subscribers should check with their carriers what options they have to secure their accounts against SIM swapping or number porting and they should enable that additional verification. Using text messages or phone calls for two-factor authentication should be disabled where possible in favor of two-factor authentication via a mobile app or a dedicated hardware token, especially for high-value accounts. Email accounts are high-value accounts because they are used to confirm password reset requests for most other online accounts. Finally, be wary of email or text messages that ask for sensitive information such as passwords, PINs, access tokens, or that direct you to websites that ask for such information
The potential to use APIs to broaden relationships and improve the customer experiences has exploded over the past decade, with platform organizations such as Apple, Google, Amazon. Uber and Facebook using the model to grow exponentially and grab significant market share from established firms, including banks and credit unions. But, you don't have to be a tech giant to benefit from APIs — the opportunity is being leveraged in virtually every industry and by organizations of all sizes. In fact, small and midsize financial institutions that want to reach digital audiences beyond their existing geography or traditional product set can leverage open APIs. The options include creating an independent platform, partnering to jointly create a platform, or becoming part of another platform's ecosystem. And there are many third-party solution providers who are willing to assist. According to the Harvard Business Review, "Smaller firms could have an agility advantage by unbundling their capabilities, designing for their consumers, and exploiting opportunities in their respective ecosystems.
The bottom line: don't add too many unknowns to your transformation program. AI projects require iterative testing and evolution of supporting processes and clean, consistent, well-architected data is the price of admission. Don't assume that the data is in place and usable for the target process, and don't take the promises of vendors or status of program leaders far removed from the front lines as reality. The best way to determine whether supporting processes and data are at the level required for success is through competitive benchmarking, internal benchmarking, heuristic evaluations, and maturity assessments. You need objective metrics to know if your data is adequate. A heuristic (collection of best practices and rules of thumb) evaluation can provide a snapshot of how well the organization is doing on current efforts. What does the organization have to work with? Are foundational processes and data quality strong? Or does strengthening the foundation require significant time and effort? A maturity assessment cuts across multiple dimensions that may appear beyond the scope of the domain but would impact downstream processes for a given area.
By embedding another link within an article, linked to from an email, this lured the recipient into clicking a bad link, and bypassed the normal scanning tools. This illustrates that even with anti-phishing in place, defences can still be breached. So, what could have been done to prevent this? Firstly, you might be asking why the IPS solution didn't prevent this in the first place. Normally, it would; however, these days, we are mostly at home, so the average home router does not have this functionality and people are not always connected to a VPN. To analyse what went wrong, and to prevent further attacks, we firstly checked the Cyber-attack Chain, or the Mitre Att&ck framework. This is a globally accessible knowledge base of adversary tactics and techniques based on real-world observations. This helped us to understand how an attacker had bypassed the previous measures. When we dug deeper, we saw there had been a successful Defence Evasion; the email solution was exploited by allowing a phishing email through. This could have easily led to Credential Access or Installation with further persistence.
The most common explanations include running out of capital, underestimating the competition, or overinvesting in the product. "Many companies think 'if I add in another feature I'll grow,' but companies which are more focused on the fit and how to address it to the buyer tend to do better," said Finkeldey. Other reasons to fail include incorrect go-to-market business models, a lack of business model fit, and poor marketing. This last one was an interesting inclusion and was backed up with some Gartner research. Often, marketing, brand building, and thought leadership can be seen as luxuries, but they are key to opening up new markets and achieving growth and success. Finkeldey's Gartner colleague Alastair Woolcock pointed out that around 47% of the operational spend could be on sales and marketing among successful companies in the SaaS space. For those spending much less than that, say up to 15%, just increasing it by 5% or 10% was not the answer. "Stepping in half the way only gets them half the way," said Woolcock. So, while the temptation is to "run and hire a bunch of sellers," outsourcing this function was often misplaced investment in the current market.
Security teams need to have the adversarial or hacker mindset – i.e., they have to think as an attacker. They need to stay a step ahead of the cyber criminals and advise the rest of the organization on the important and timely actions to take. Not every vulnerability is obvious. The best way to defend the enterprise is for defenders to think like attackers and try harder every time they seemingly hit a dead-end – not giving up easily on something they see that doesn't make sense. Successfully defending systems, networks, and applications requires not only an understanding of the tools an attacker could use, but how they use them and when they use them. This requires a lot of judgement calls, asking a lot of questions that start with "why", and those cannot be accomplished with automated tests. Automated tests are only as good as what you tell them to look for and do. What makes security hard is that each time, the attacker is doing something different and new. Attackers don't need a massive vulnerability to impact organizations – they are patient, waiting for an individual to make a mistake to let them in, either via phishing or social engineering.
One of the other issues, though, that you should realize is that even if there is going to be federal legislation, it's only going to make a difference if it overrides and preempts state laws, and the states do not want that to happen. The states want to protect their own people, and any law that would be adopted on the federal level would be unlikely to be as comprehensive as some of the state laws. But in any case, I'll tell you that in order to comply with these laws, any one of them, California for example, requires a great deal of work. It requires an understanding of all the data you collect, who has access to that data, where it's stored, who uses that data, who in your supply chain is involved in that project. And that is a very, very big endeavor. Now, it's a very valuable endeavor because a company that understands its collection and use of data is going to understand its business much, much better. I've actually seen companies that go through that process and realize that they can improve their businesses, but it's like going on a diet and working out.
There's a delicate balance that you've to take care of while choosing between automation and manual testing. So let's understand how you, as a software engineer, can use this to work out an efficient testing strategy. It's easy to write a small manual test to ensure that the new feature you added is working fine. But when you scale, running those manual tests needs more hours off the clock, especially when you're trying to find that pesky bug that keeps breaking your code. If your application or website has many components, the chances of you not running a specific test by mistake also increase. Automated tests or even a system to run tests more efficiently helps avoid this. You would need to spend a bit more time setting up your automated tests. Once they are written, though, they can be reused and triggered as soon as you make any code changes. So you don't have to manually re-test previous functions just because you added a new one. Conversely, choosing the right tasks to automate is just as important. Unfortunately, it is one of the most common mistakes of QA automation testing. It's tempting to fall into the trap of over-automating things and end up replicating tests script-by-script.
---
Quote for the day:
"Successful leadership requires positive self-regard fused with optimism about a desired outcome." -- Warren Bennis
---