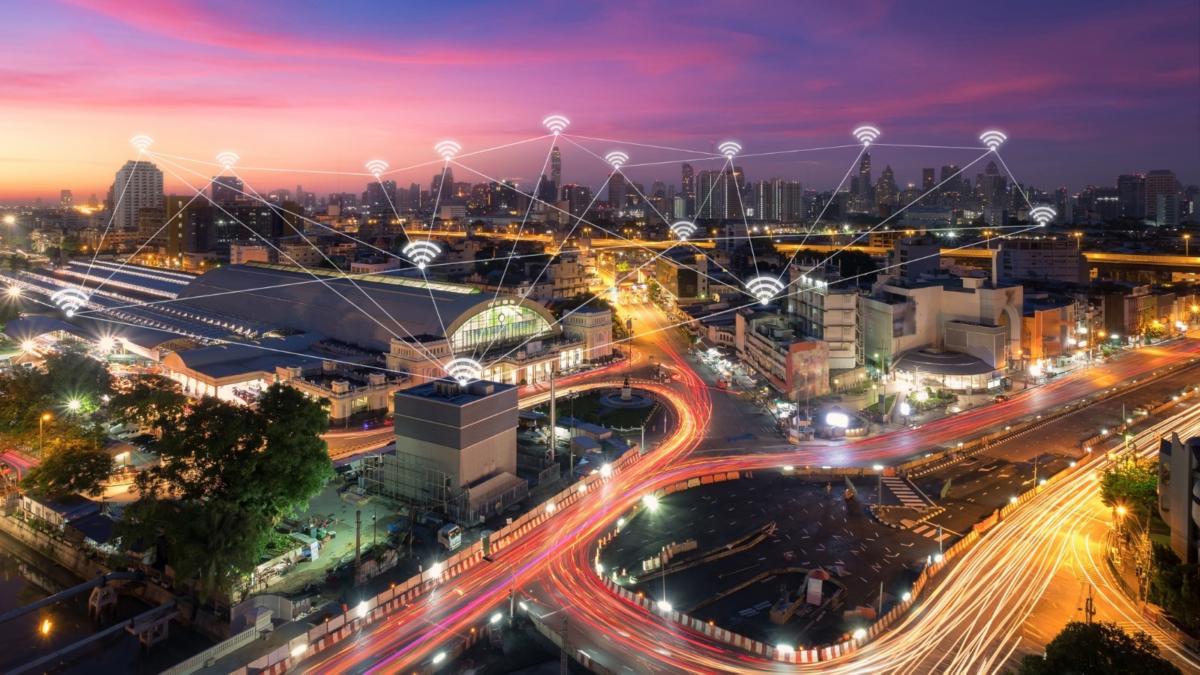 With OpenRoaming, device users can employ methods such as Samsung ID, their mobile SIM card, or their cloud provider to sign into OpenRoaming once, granting them seamless access to participating wireless networks around the world, according to Cisco. In addition, OpenRoaming brings together a federation of trusted identity providers, to automatically allow users to join any network managed by an OpenRoaming federation member. The membership include service providers, device manufacturers, cloud ID, or even loyalty memberships. Boingo Wireless, GlobalReach Technology, Intel, Korea Telekom, and others have pledged support for OpenRoaming. "There is considerable pull from the industry and our customers, both enterprise and service provider, to automate secure onboarding across multiple verticals," wrote Matt MacPherson, Cisco's Wireless CTO in a blog about the transfer. WBA's global ecosystem can integrate OpenRoaming into its technologies, regardless of equipment provider. He says that OpenRoaming supports seamless, secure roaming that can iprove Wi-Fi service in general.
There are many free online courses for learning data science and machine learning available. I previously covered a list of my top five in this article. However, books can be a really useful tool for learning the detail and theory behind these subjects. Fortunately, if you look hard enough you will find that there are a wealth of completely free books online that cover the majority of topics and concepts that you need to learn. ... "Think Stats" by Allen B. Downey can be read online or downloaded as a pdf here. It covers many of the core statistical concepts for data science including data analysis, distributions and probability. It also leans heavily towards coded examples written in python rather than mathematical equations, which I think makes it easier to digest for those without advanced maths degrees. ... "Bayesian Methods for Hackers: Probabilistic Programming for Bayesian Inference" by Cameron Davidson-Pilon attempts to bridge the gap between theoretical Bayesian machine learning methods and their practical application in probabilistic programming. It provides a really good introduction to Bayesian inference with a practical first approach.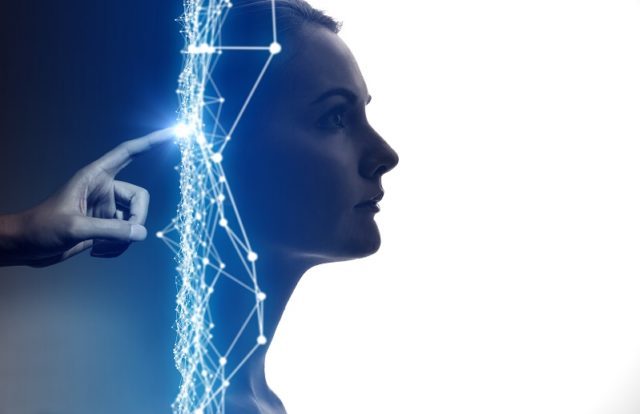 According to research findings, based on the responses of 102 professionals in the cybersecurity industry, 45% of respondents opined that their companies lack a sufficiently staffed cybersecurity team. Over 70% of respondents agreed that AI-based tools made their security teams more efficient by eliminating over 55% of everyday security operations. Incorporating AI tools into security operations decreased employees' stress levels, according to 40% of respondents. And, 65% claim that AI tools allow them to focus on cyberattack mitigation and preventive measures. Despite the advantages AI-based technologies offer, the majority of respondents stressed that there are skills and benefits the human element provides cybersecurity teams that AI and machine learning cannot match. WhiteHat provides services that are required for organizations to secure the entire software lifecycle (SLC) from the development through deployment and operation. Its Application Security Platform technology solutions include Software Composition Analysis (SCA), Static Application Security Testing (SAST), and Dynamic Application Security Testing (DAST).
"Natural language processing will dramatically change the way we will operate. There is a tremendous amount of hidden knowledge locked away at a bank — we're sitting on a goldmine. This will give us a way to access it," he says. "We will be able to make faster, better decisions on everything from mortgages to calculating how much collateral the bank holds." Legrand's mention of collateral begs a big question: would AI — with all its better, faster ways of handling data — have been able to sound an early alarm on a big systemic problem like the financial crisis? Liu, for all his ambition, baulks at making quite such a big claim. "I don't think it would avert a crisis because there are so many different elements that come into it. But it would help with crisis management. [This technology] can help show you things such as if one part of the bank goes bankrupt, how quickly would that crisis spread." With the world economy rocked by COVID-19, he adds, banks are again coming under pressure to spot problems with liabilities and non-performing loans as quickly as possible.
Due to potential implications for enterprise and our transformation programs, we must plan data collection via IoT sensors carefully. Data sources for IoT solutions can be diverse and complex. As a first design activity, we must determine the type of physical signals to measure. Then, we can identify the number of sensors to be used. We need to calculate speed of signals for these sensors and document in our data acquisition plan. Digital transformation architects need to closely work with the IoT Solution Architects and solution designers to create stringent governance and innovative measures around streaming data collection plans. In addition to the architectural, design, and innovation challenges of massive data, application usage patterns are also essential factors for the performance of IoT solutions particularly in the enterprise modernisation and digital transformation initiatives. For example, minute details such as the processors and memory of the servers hosting the IoT applications matter and must be considered carefully using benchmarks. By using benchmarks for application, data, and infrastructure, we can create an exclusive IoT performance model and a set of test strategies to use in our digital transformation solutions.
The mobile app can plug the gaps and more quickly identify potential carriers, who then can monitor their health and take the necessary action sooner. Early detection is crucial in slowing down the spread of the coronavirus, according to the government agency. To safeguard personal privacy, it added that users would have to provide consent during the initial setup of the app to participate in TraceTogether and agree to have their mobile number and captured data used for contact tracing. GovTech said only the user's mobile phone was required during the installation, and no other data such as name, location, contact list, or address book would be collected. Data logs were stored locally on the mobile phone and contained only cryptographically generated temporary IDs. The data logs would be extracted only when needed by the authorities for contact tracing, it said. TraceTogether is available for download via Google Play and Apple App Store.
Nabil Imam, a neuromorphic computing lab senior research scientist at Intel, believes the research will pave the way for neuromorphic systems that can diagnose diseases, detect weapons and explosives, find narcotics, and spot signs of smoke and carbon monoxide "We are developing neural algorithms on Loihi that mimic what happens in your brain when you smell something," he said in a statement. "This work is a prime example of contemporary research at the crossroads of neuroscience and artificial intelligence and demonstrates Loihi's potential to provide important sensing capabilities that could benefit various industries." Neuromorphic engineering, also known as neuromorphic computing, describes the use of circuits that mimic the nervous system's neuro-biological architectures. Researchers at Intel, IBM, HP, MIT, Purdue, Stanford, and others hope to leverage it to develop a supercomputer a thousand times more powerful than any today. ... According to Intel, Loihi processes information up to 1,000 times faster and 10,000 more efficiently than traditional processors, and it can solve certain types of optimization problems with more than three orders of magnitude gains in speed and energy efficiency.
Things like video analytics, like natural language processing, things like that are always needed, not necessarily something for networking. So my friend and I, Bita Rouhani from Doug Burger's group, started to look at well, what happens if you just dump networking data into these systems? Like, just let's see how well they do. And they did it abysmally bad. The state-of-the-art was like terrible. And so we looked at it and said okay, why is that the case? And what we found was that, well, there's simple domain customizations that we could do, even on the input. Not anything to the machine learning, but just how we present the data that would significantly boost their accuracy. And so the idea was well, actually, operators are really good at that part. Like they really know their data. They really know things about the data that the auto ML frameworks don't know. So is there a way to bridge this gap? Is there a way to provide that domain knowledge without him knowing anything about ML?
The first trend is what I call the primacy of the customer. Essentially, this trend means that organizations are no longer creating value by delivering a mass product to a mass market as efficiently as possible. Instead, differentiating value is created by delivering a differentiated customer experience. Those that positively transform the experience win. This idea also has a few associated buzzwords like the experience economy, mass customization, and the market of one. These catchphrases all relate to this idea, but the big difference is that it's now becoming the primary driver of organizational value. The second trend is more personal. I call it the primacy of algorithm. Throughout the industrial age, organizations needed workers who could perform work consistently, reliably, and repeatedly. Essentially, they needed robots, so we trained generations of humans to be the robots that would power the literal and figurative machinery of the industrial age. Today, however, we're on the cusp of an algorithmic tipping point.
"People who have never worked from home before are trying to do it and they are trying to do it at scale," said Wendy Nather, a senior advisor with Cisco's Duo Security who has spent the past decade working from home for various jobs. She said the sudden transition would mean more scope for mistakes, more strain on information technology staff, and more opportunity for cyber criminals hoping to trick employees into forking over their passwords. Criminals are dressing up password-stealing messages and malicious software as coronavirus-themed alerts, warnings, or apps. Some researchers have found hackers masquerading as the U.S. Centers for Disease Control and Prevention in a bid to break into emails or swindle users out of bitcoin, while others have spotted hackers using a malicious virus-themed app to hijack Android phones. Advanced cyber spies also appear to be exploiting the coronavirus outbreak that has infected tmsnrt.rs/3aIRuz7 more than 210,000 people and killed 8,700 worldwide.
---
Quote for the day:
"The highest proof of virtue is to possess boundless power without abusing it." -- Lord Thomas Macaulay
---