EA can play an important role in defining the strategy of the business itself, rather than coming into the picture when the strategy has been written out at a corporate level and then look for the implications of that strategy for IT or technology, data or processes. Enterprise Architects by the nature of what they do have the capability to understand the customer's point of view. So far, they've understood the challenges and needs of the internal stakeholders. If they take this skill outside the business, they'll also be able to capture what the customer wants from an end-to-end journey point of view. Once that is established, other elements like organization, process, data, and technology can facilitate realizing the goal. Enterprise Architects are good at connecting the dots. That's why they should be interested in polishing Design Thinking skills and positioning themselves in discussions closer to the consumer. ... Whatever organization we work for, it's all about people. The people who work for that organization and the people these organizationsare here to serve. If the focus is toward people, we can Design Think the Digital Enterprise for Business Transformations – either today or for tomorrow.
Kerr presented the term "Symmathesy," first proposed by Nora Bateson, derived from Sym, meaning together, and Mathesie, meaning learning. While originally coined to describe ecologic systems that are constantly changing, the term can be applied more generally. A system is not the sum of its parts – that would be an aggregate. Rather, the parts of a system are the sum of their past interactions. Kerr argues that a software system is even more of a symmathesy than these historical examples. It's not simply the software team, but also includes the customers, as well as the running software, the database, the hardware, and all the tools the team uses. These parts all interact with each other and create mutual learning, making the team, and its members, grow and evolve. Participating in such an environment requires showing up to work with your whole self, prepared to be part of the living system. Kerr says this is why adopting such a mindset is so hard. Beyond thinking about yourself or just your team, you have to think much more broadly, ab your organization, division or company as a whole, creating bridges to other teams where necessary.
Visa B2B Connect is a distributed ledger-based platform, which aims to provide financial institutions with a simple, fast and secure way to process cross border business-to-business payments globally. B2B Connect's digital identity feature tokenizes an organization's sensitive business information, such as banking details and account numbers, giving them a unique identifier that can be used to facilitate transactions on the platform. In preparation for the commercial launch next year, Visa is expanding partnerships to add additional functionality to the B2B Connect platform. As part of the B2B Connect platform, Visa is integrating open source Hyperledger Fabric framework from the Linux Foundation with Visa's core assets. This will help provide an improved process to facilitate financial transactions on a scalable, permissioned network. The work between Visa and IBM will enable Visa's mutual financial institutional clients and ecosystem to maximize the network.

Addressing third-party cyber risk is challenging and significant. For larger organisations, procurement decisions are usually made without input from those responsible for cyber security, and such agreements can provide access to critical systems via open application programming interfaces (APIs) and other interaction mechanisms. Supplier relationships are also overwhelming without a standard process to manage cyber risk when the relationship is via an arms-length contractual arrangement. Many organisations are struggling to address their internal network security issues and have not sufficiently considered the risks beyond their own network. But third-party cyber security risk is too significant and too dangerous an issue for board members to continue to overlook. Current regulatory initiatives including the Networks and Information Systems (NIS) Directive and GDPR require organisations to take responsibility for ensuring that external suppliers have implemented adequate cyber security measures.
If fintech stood alone, I don't think banks would rush to evolve. Financial institutions probably won't lose much sleep over fintech in the next three to five years. ... Many tech companies see fintech and startups as enablers to get into finance. All of a sudden those enablers become very powerful, very quickly, and that's a big misconception of the financial market. These tech companies, however, don't want to become banks. For them, it's about adding value for their customers. If you can give a customer multiple fintech services, then they're more likely to choose the convenience of your platform. ... We've seen large financial institutions show that it's possible to manage their legacy operations and daily business, while at the same time, almost separately, fostering a more agile startup mentality for transformation. New business ventures mean that this startup mentality must be separated which, of course, also means that more money has to be spent.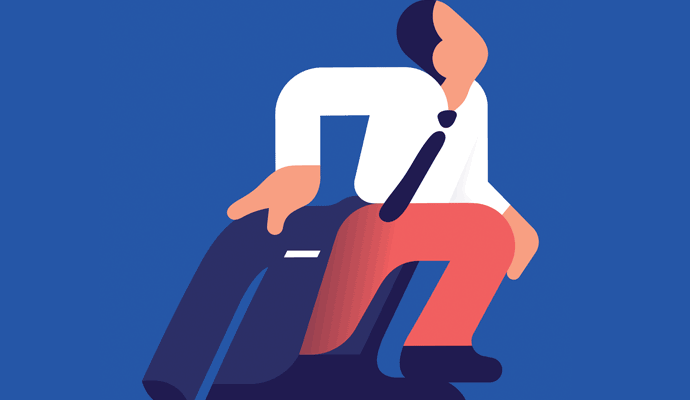 The conventional response is a transformation initiative — a top-down restructuring, accompanied by across-the-board cost cutting, a technological reboot, and some reengineering. Maybe you've been through a few such initiatives. If so, you know firsthand how difficult it is for them to succeed. These efforts tend to come in late and over budget, leaving the organization fatigued, demoralized, and not much changed. They don't take into account the fundamentally new kinds of leverage available to businesses that have emerged in the last 10 years: new networks, new data gathering and analysis resources, and new ways of codifying knowledge. Successful transformations may be relatively rare, but they do exist — and yours can succeed as well. A transformation, in this context, is a major shift in an organization's capabilities and identity so that it can deliver valuable results, relevant to its purpose, that it couldn't master before. It doesn't necessarily involve a single major initiative; but the company develops an ongoing mastery of change, in which adaptability feels natural to leaders and employees.
According to Mousavi, we should think of the relationship between Algorithm and AI as the relationship between "cars and flying cars." "The key difference, is that an algorithm defines the process through which a decision is made, and AI uses training data to make such a decision. For example, you can collect data from thousands of driving hours by various drivers and train AI about how to drive a car. Or you can just code it [to say] when [it] identifies an obstacle on the road it pushes the break, [or] when it sees a speed sign, [it] complies. So with an algorithm, you are [setting] the criteria for actions," he explained. On the other hand, Mousavi said that with AI you, "would not tell the computer what to do because AI determines [what action to take based on the] data that says this is what people almost always do." ... As it turns out, AI is also known for adopting unsavory behaviors, failing to discern political, social, and at times, even objective correctness from incorrectness. "AI invariably places women
"The theory behind junk data is often wrong, and we need to fix it," the authors write. "Data that has not been used by anyone in the past 12 months, has no foreseeable use as initially imagined, and isn't necessary for regulatory purposes, can still be turned into insights. Just like food waste is a carbon that can be used to produce green energy, data waste is still meaningful if cleaned." "In this role, you'll apply analytical rigor and statistical methods to data trash in order to guide decision-making, product development and strategic initiatives. This will be done by creating a 'data trash nutrition labeling' system that will rate the quality of waste datasets and manage the 'data-growth-data-trash' ratio." ... "The National Cyber Security Center (NCSC) is seeking a new type of cyber agent, one that not only can defend our national infrastructure but also, if necessary, undertake an offensive against our nation's adversaries," the authors say. To be considered for this critical role, you must display an excellent track record of cyber hacking, 'grey-hat-focused' software development or distributed denial of service attack experience.
One of the biggest challenges for banks is the sheer amount of attack methods. FS-ISAC officials have seen fraudsters use a wide, and expanding, range of techniques. These attacks are not just growing in number, though — they're becoming more adept at wreaking havoc. "Cybercriminals remain a threat, particularly those who steal money, because they go after banks and their customers — companies like retailers," Nelson said. "The number of different attacks has really increased over time, and they're more sophisticated. There's more malware and more variance emerging all the time." The ever-growing list of cyberattack methods, paired with the surge in digital transactions, means that banks and FIs that want to avoid becoming the latest victim of cybercrime need to invest in systems that can detect cyberattacks. Modern fraud prevention solutions are built around new, emerging tools and technologies, like machine learning (ML) and artificial intelligence (AI).
For those unfamiliar, ROS(Robot Operating System) is an open-source software framework for developing robot software applications. It started as an open-source project in 2007, and is a mainstay in robotics research because of its ease-of-use and open-source hackability. As a result, it has grown to include tools for 3D simulation and visualization, route planning, pose estimation and support for nearly every type of robotic arm, actuator, gripper, etc. While the tools in ROS are impressive, the performance and scalability of ROS itself could not keep pace with the needs of next-gen robotics applications, such as autonomous vehicles, multi-robot swarms and operating in distributed environments. ROS was designed to control a single robot from a desktop Linux environment, but these new applications required real-time performance with safety-critical implications, and potentially to operate in a distributed environment with limited memory and unreliable networking.
---
Quote for the day:
"Structure is more important than content in the transmission of information." -- Abbie Hoffman
---