Do you have a lot of receipts, business cards, or other printed documents that you want to digitize and store? If so, one tool up to this job is Microsoft's free mobile Office Lens app. With Office Lens for iOS or Android, you can use your device's camera to snap a photo of a note, card, or other document. You can capture the image as a whiteboard, a document, a business card, or a photo. Then, you can then edit and revise it by cropping it, flipping it, drawing on it, and adding text to it. When you're done, you can store the image as a PDF file, a Word document, a PowerPoint slide, or a OneNote file. You can also save the image to your mobile gallery or to Microsoft OneDrive; in fact, the latest version of OneDrive for iOS directly integrates Office Lens. Let's look at how to use Office Lens to capture your printed documents. First, download and install the Office Lens app on your iPhone, iPad, or Android device. Open the app and give it the necessary permission to access your photos and camera.
Mesa CI is a set of configuration files, a job scheduler and a job implementation that can run on Jenkins. Written mostly in Python, it is driven by the principle that "the most important design consideration for the Mesa CI is to minimize configuration in Jenkins". The Mesa CI can theoretically run on top of any CI infrastructure, not just Jenkins, according to the documentation. It's currently used for developer testing, release verification, pre-silicon (hardware) testing in simulators for Intel drivers, performance testing and validation of conformance test suites. The typical developer testing turnaround time is 30 minutes even though a commit to the master branch kicks off millions of tests. A custom database provides immediate access to test history, and the system also generates performance trend lines for common benchmarks.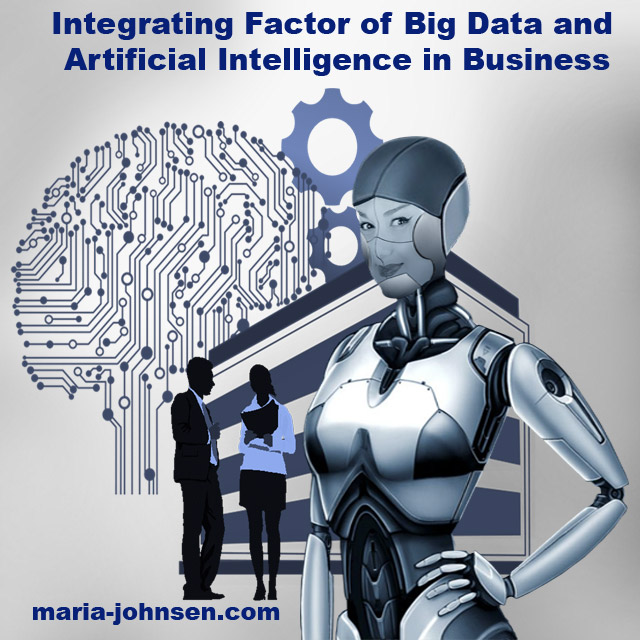 Now, companies and businesses have the chance to explore the potential of AI with seemingly inexhaustible data as opposed to what was previously obtainable thus unraveling all the intricate aspects of the process. As opposed to depending on sample data, experts are now able to utilize unquantifiable amounts of data. This advancement has propelled enterprises to a point where they can deliver content without any form of irrelevant data while offering higher suggestive and extrapolative data that is valuable for interpreted with the aid of "analytical sandboxes" or big data "centers of excellence". ... The landscape of artificial intelligence has experienced an explosive advancement with the accessibility to big data thus triggering disorderly transformations. The widespread explosion of data, in addition to the advancement in the capacity to store and evaluate staggering amount of data with efficiency and pace is directly responsible for propelling the relevancies of AI. This transcends the conventional role of analyzing data. More than ever before, AI is becoming an invaluable tool for accurate assessment and decision taking.
While effective implementation of digital strategy is critical for banks and credit unions, human interaction cannot be ignored. Technology can be used to augment the human experience and empower both customers and employees. A most common example is customer service; while chatbots and AI can be deployed to address most of the use cases, we must ensure that there are options for humans to intervene when needed, as well as human touchpoints throughout the customer journey to build trust and rapport. Bots need to be trained to learn how to empathize, and understand regional and generational differences. After all, such technology should reflect a brand's identity and can positively (or negatively) impact customer perception. At the end of the day, technology is just a means to an end. The winning formula is not about more or less shiny new toys – but rather, leveraging appropriate technology to meet the needs of customers. The future of finance is also not about having a pretty user interface or making small incremental changes.
HAL learned from observing its environment, watching and analyzing the words, facial expressions and movements of the human astronauts on the spaceship. It was responsible for performing rote functions such as maintaining the spaceship, but as a "thinking" computer, HAL also was capable of responding conversationally to the astronauts, Murphy explained. However, when the mission goes awry and the astronauts decide to shut HAL down, the AI discovers their plot by lip-reading. HAL arrives at a new conclusion that wasn't part of its original programming, deciding to save itself by systematically killing off the people onboard. The prospect of AI doing more harm than good may not be that farfetched. Experts suggest that weaponized AI could play a big part in future global conflicts, and the late physicist Stephen Hawking suggested that humanity might soon find AI to be the biggest threat to our survival.
The UK fintech scene has been boosted by the local financial watchdog adopting EU so-called open banking rules early, forcing lenders to open up access for fintechs to the data and accounts of any clients who authorize it. Earlier this year the UK government created a crypto-assets task force, updated fintech regulation and built a UK-Australia so-called fintech bridge to help firms expand internationally. The rise in fintech firms and banking startups was sparked by the 2008 global financial crisis, which caused banks to cut back on spending and withdraw from some markets altogether — leaving a vacuum fintech companies stepped into. By using technology to make the finding, registering and lending to new customers quicker and easier these fintech companies have forced the traditional banking industry, which is famously slow to adapt, to react.
Some trends will stay in our profession. Those are usually theories based on sound foundational principles — the principles of our profession from decades of research and application. They're like 501 Levis and a solid print t-shirt. They'll never go out of style. But, most trends will fall by the wayside. Following them will often lead you and your project astray. As a general rule of thumb: Stay off the bandwagon, stray from the crowd and step to the beat of your own music — no matter how measured or far away. And as for those trending concepts that do stick around or seem to hold some validity — make sure you aren't adopting them just because everyone else is. Don't build a mobile app for a user base who would benefit more from a desktop application. Don't adopt an idea based on an article you read citing a weak study or misrepresenting a study. In short, critically and strategically evaluate the concepts you add to your repertoire.
When organizations try to determine the economic value of their data (EvD), there arises a nature conflict between 1) keeping all the data because of its potential monetization value versus 2) the potential storage and data management costs, not to mention potential fines and liabilities associated with data security and privacy breeches of that data, which highlights the following conflicts: Maximizing Value – Data assets have considerable potential economic or financial value they can add in terms of new revenue opportunities, process efficiencies, cost reductions, risk mitigation, etc. Monetizing these data sources the key to unlocking the potential in the big data era; and Minimizing Risk – Many organizations do not fully quantify the costs and risks associated with the corporate data. Denial of access to data such as we recently saw with the global wannacry cyberattack, is just one example of the risk inherent in underappreciating reliance on data. Data has both present and future value – and only once that value is fully understood can the risk be mitigated.
What is this strange role of an Agile Coach? On the board of the organization, a group of people who were to carry the torch of agile's education appeared. They were to stimulate development of the agile development of software in teams, remove obstacles, talk to teams and their manager, and encourage them to think differently about the development of software and discourage the use of old methods. They started talking with my people, asking different questions over a cup of coffee or whatnot. They were sitting together with them in open spaces and observing what was happening. What were they talking about with my people? Or even worse, who were they informing and about what? They sneaked from one meeting to another as a mysterious Agent Smith. What was going on Why change something that works? I did not see the need to introduce Scrum, as my team was reaching the goals set for them without it. Better is an enemy of good ... do not touch it because you will get burnt.
Dynamism—the ability to embrace change and adopt technology—is the biggest predictor of digital transformation success, Mike Harris, executive vice president of research at Gartner, said during the opening keynote address at the Gartner Symposium/ITxpo. However, privacy is a top barrier to becoming dynamic. "If you don't successfully master privacy, your entire digital transformation is at risk," Harris said during the keynote. Businesses are increasingly scaling their digital efforts, the survey found: 33% of CIOs worldwide said they had evolved their digital endeavors to scale, up from 17% the year before. The major driver for scale is increasing consumer engagement through digital channels, the survey found. "The ability to support greater scale is being invested in and developed in three key areas: Volume, scope and agility. All aim at encouraging consumers to interact with the organization," Rowsell-Jones said in the release.
---
Quote for the day:
"If you can't swallow your pride, you can't lead. Even the highest mountain had animals that step on it." - Jack Weatherford
---