Certain storage solutions are designed with the properties of endurance and resilience at the forefront. These offerings, including the highly reliable and industrial-grade e.MMC (embedded Multimedia Card) and UFS (Universal Flash Storage) embedded flash drives, can endure harsh environments, including those with extreme temperatures or vibrations, such as in a factory setting. One common use case that requires such solutions is in industrial-use drones. These drones, for example, are used by oil-rig workers to complete inspections more quickly and without risking worker safety. Similarly, search and rescue drones require high-performance in varying environments, such as those with fluctuating and extreme weather patterns. One way to achieve low latency is to bring compute and storage nearer to the place it is used, like the network edge, or to devices closer to the edge. This helps enable rapid real-time data transfers and analysis at the edge, where low latency is a fundamental requirement. Smart cities, for example, use and act on real-time data. Emergency services can communicate with traffic lights to synchronise and provide quicker and more direct access to critical locations whilst holding traffic at bay.
Firstly, the digital leaders of the future can't be built on the technology approaches of the past – IT needs to evolve to provide a technology foundation that accelerates digital innovation. Today's storage infrastructure technology is designed to make hybrid cloud environments and data produced at the edge easier to deploy and manage. These purpose-built suites of solutions have evolved to fill an essential role in the data centre, providing ever-expanding levels of performance, capacity and resiliency for mission-critical workloads. Modern storage architecture is helping businesses succeed, by not only supporting current business needs, but also allowing scale to evolve IT infrastructure as business dynamics change. Therefore, organisations must refresh their storage infrastructure on a regular basis and keep up with the increased data demands by eliminating ageing infrastructure that is more susceptible to failures that cause outages/downtime. Modern storage infrastructure also frequently includes advanced data protection features that help ensure the on-premises data remains safe and secure.
Artificial neural networks along with machine learning and artificial intelligence can flawlessly predict severe illnesses. For example, the output of waves of an ECG can be analyzed to understand a patient's heart and predict heart attacks well in time. Similarly, with an adequate amount of data, dementia can be identified in the early stages by understanding and analyzing EEG patterns. Along with diagnosis, artificial neural networks and machine learning can work together for discovering drugs for the treatment of multiple serious illnesses. Furthermore, the introduction of autonomous cars has the potential of reducing traffic jams and accidents. Neural networks can be extensively used for predicting natural calamities like earthquakes, floods, and volcanic eruptions. Data like seismographs and atmospheric pressure can be collected on a daily basis to analyze and predict the occurrence of natural calamities. Additionally, neural networks can effectively predict changes in the weather and the climate. The future of artificial neural networks hints that chatbots are impacting the retail industry tremendously.
Security hygiene, including patching, is an essential part of defense, says Pironti. Nevertheless, he says, "We're fooling ourselves if we think we can defend ourselves against a nation-state attack [like the SolarWinds incident] while continuing to release code at the speed we do." Curtis Franklin, senior analyst of enterprise security management at Omdia, says companies must have patch management technology to help automate the process now, "because it's gotten really beyond human-scale at this point." Despite the recent high-profile example of a malicious software update, Pironti says companies should not shy away from deploying updates. "I think we would be doing ourselves a disservice if we started distrusting patches," he says. "I'd rather trust my vendors than question them when there's an exploit in the wild." He does, however, say it's fair to ask for better security hygiene in the software development lifecycle. "We've been trained as a society to accept flawed code," says Pironti.
It's going to be odd to see IE go, as it's been part of Windows' internals for almost as long as it's been around, its Trident engine powering tools like Outlook's browser view and Windows' Help system. Even on systems that have the new Edge set as default, opening an email from Outlook in browser view opens it in Internet Explorer. That's because Outlook uses a technique that encapsulates HTML and any image resources in a single file. MHTML, "MIME encapsulation of aggregate HTML documents", was designed for a world where web pages delivered interactivity with applets or ActiveX controls or Flash, and where designers wanted that dynamic content to be part of an email message. It's a useful tool for building formatted emails, using familiar HTML authoring tools, but bundling all the necessary resources in a single archive that's attached to a message. It's an old technique, but one that's still in use. And with IE about to disappear, can you view those messages in a modern browser like Edge? The answer to that question is complicated. If you set the file associations in Windows 10 to support Outlook's MHTML, emails will open in Edge, but will only display as text and without active links.
CogNext also has an automated technology platform, Platform X, which provides 'nimble, configurable, interactive, scalable and cost effective' solutions for regulatory compliance. Such solutions allow financial institutions to control the risk they undertake and improve results in integrity and transparency. Project X works through a technological framework that enables processing customer data and calculations easily. Another element of CogNext is its AutoML solution which encourages domain and business experts working in financial institutions to use ML and AI to create business values. Teams can use this to develop advanced AI projects without coding or even understanding the underlying ML algorithms. ... Capital Float employs AI technologies along with human insight to facilitate risk assessment and marketing. AI and ML algorithms help the company comprehend the creditworthiness of applicants, allowing them to choose the right type of loans for the applicant. Capital Float also utilised AI models to better target customers in their marketing campaigns. In 2018, they acquired a leading Personal Finance Management App, Walnut, further pushing them into the credit-solutions industry.
Many leaders avoid arguing about strategy at all costs. Arguing is equated with fighting and, at best, is considered an unproductive use of people's time. This is a mistake. Arguing is the best way to do strategy, especially in groups, provided the arguments follow established rules of engagement that are rooted in the principles of deductive logic. Great strategy demands the exchange and vetting of ideas — both in its development and implementation. Listen to Patty McCord, former chief talent officer at Netflix, who asserted, "The main reason the company could continually reinvent itself and thrive, despite so many truly daunting challenges coming at us so fast and furiously, was that we taught people to ask, 'How do you know that's true?' Or my favorite variant, 'Can you help me understand what leads you to believe that's true?'" Such questions spawned vigorous internal debates at Netflix that, McCord said, "helped cultivate curiosity and respect and led to invaluable learning both within the team and among functions." Why is debate so powerful? One reason lies in the fallibility of human reasoning.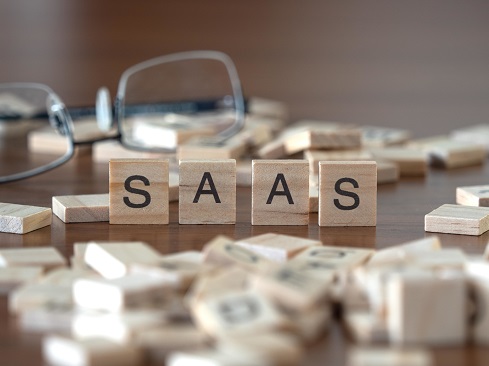 Many of those enterprise companies are working hard to add a subscription element to their business. Yet, others lack a strong imperative to move away from the on-premise model, either because their customers are satisfied with their current arrangements or IT imperatives prohibit it. The reality, though, is that the subscription model is quickly becoming a business necessity. A recent CIBC World Markets study found that, on an annual basis, SaaS stocks outperformed the mature software names, with an average stock price return of 83% vs. an average year-to-date mature software return of 22%. SaaS providers enjoy higher valuations because subscription earnings are more predictable, and companies that offer them can generate more revenue over the long haul. Eventually, many enterprise companies will also offer their products on a pure consumption or per-usage basis so customers can try new products for a very low cost (or even free) and expand usage as their needs grow, though usage-based consumption is still in the early stages. Moving to SaaS is not a "flip the switch" exercise. It requires a total shift in how management thinks, operates and compensates, and everyone -- from sales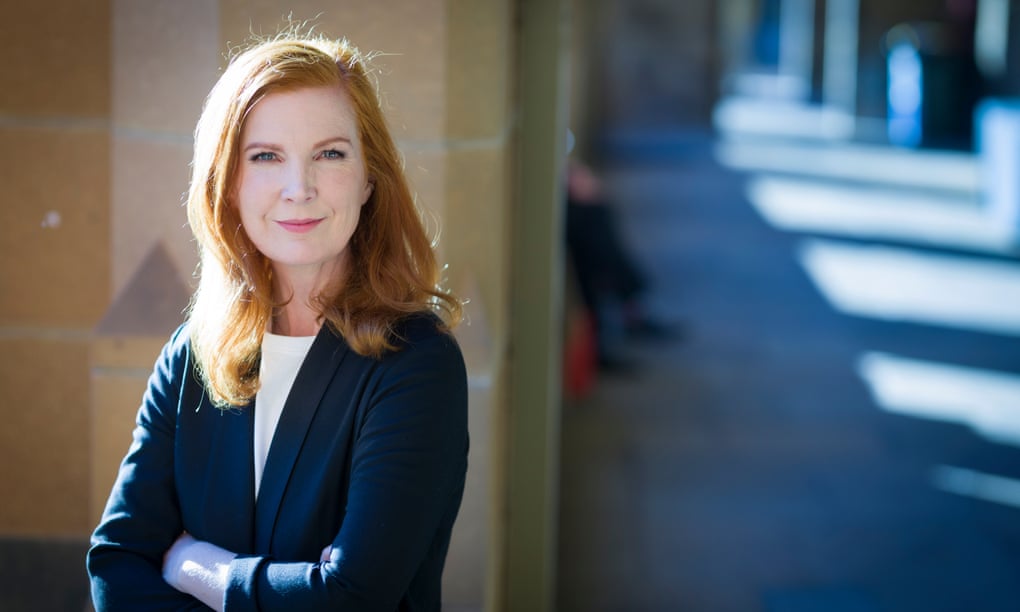 Bias is too narrow a term for the sorts of problems we're talking about. Time and again, we see these systems producing errors – women offered less credit by credit-worthiness algorithms, black faces mislabelled – and the response has been: "We just need more data." But I've tried to look at these deeper logics of classification and you start to see forms of discrimination, not just when systems are applied, but in how they are built and trained to see the world. Training datasets used for machine learning software that casually categorise people into just one of two genders; that label people according to their skin colour into one of five racial categories, and which attempt, based on how people look, to assign moral or ethical character. The idea that you can make these determinations based on appearance has a dark past and unfortunately the politics of classification has become baked into the substrates of AI. ... Ethics are necessary, but not sufficient. More helpful are questions such as, who benefits and who is harmed by this AI system? And does it put power in the hands of the already powerful?
We are often told to not do "what everyone else is doing." But when it comes to startups, the crowd has a certain wisdom. Traction and exposure beget more traction and exposure, so it's not a bad idea to pay attention to what are currently considered hot startups. Read up on top startup listicles like those on LinkedIn or AngelList. Be agnostic as to what kind of job you can land at these hot companies. Jobs at rapidly growing companies evolve quickly, and titles mean little. Jump in, gain experience and make an impact. Please pay special attention to the quality of their funding sources, as this is an essential indicator of their stability and future financing availability. ... Understanding people's needs and learning how to address them truly is the foundational learning of most successful entrepreneurs. Sales positions involve pitching a product, which is helpful, but more importantly, they give you exposure to lots of external people. Especially when you are young and coming out of school, sales roles are great at quickly taking you out of your comfort zone and forcing you to provide value to real people.
---
Quote for the day:
"Many men may see the King in a Kid but it takes a true leader to nurture it" -- Bernard Kelvin Clive
---