There are millions of internet-connected cars already on the road, albeit mostly with crude subscription services for music and weather apps. With further advances, connection will be much more encompassing, with the average connected car having up to 200 sensors installed, each recording a point of data, minute by minute. The numbers quickly become staggering, and in emergency situations, the need for data agility is apparent. Picture driving on a highway in medium traffic. If someone's tire blows out half a mile ahead, this information could be quickly conveyed to surrounding cars, warning of the potential for emergency braking. Any DLT solution would have to include a very nimble verification process for all these new packets of information to be brought into and carried by the network. Additionally, because of the computational complexity involved, almost all DLTs today charge a fee for each new transaction brought into the network. In fact, the fee is an integral part of the structure of many of these computational models. This is obviously not going to be workable in a system like urban traffic that would be generating billions of "transactions" every day. The truth is that decentralized data networks were never designed to handle these kinds of massive use-case scenarios.

Providing proof that AI models are non-discriminatory means AI vendors would have to become much more transparent about how AI models were trained and developed, according to Purcell. "In the bill, it talks about the necessity of understanding what the training data was that went into creating the model," he said. "That's a big deal because today, a lot of AI vendors can just build a model kind of in secret or in the shadows and then put it on the market. Unless the model is being used for a highly regulated use case like credit determination or something like that, very few people ask questions." That could be easier for the biggest AI vendors, including Google and Microsoft, which have invested heavily in explainable AI for years. Purcell said that investment in transparency serves as a differentiator for them now. In general, bias in an AI system largely results from the data the system is trained on. The model itself "does not come with built-in discrimination, it comes as a blank canvas of sorts that learns from and with you," said Alan Pelz-Sharpe, founder and principal analyst at Deep Analysis. Yet, many vendors sell pre-trained models as a way to save their clients the time and know-how it normally takes to train a model. That's ordinarily uncontroversial if the model is used to, say, detect the difference between an invoice and a purchase order, Pelz-Sharpe continued.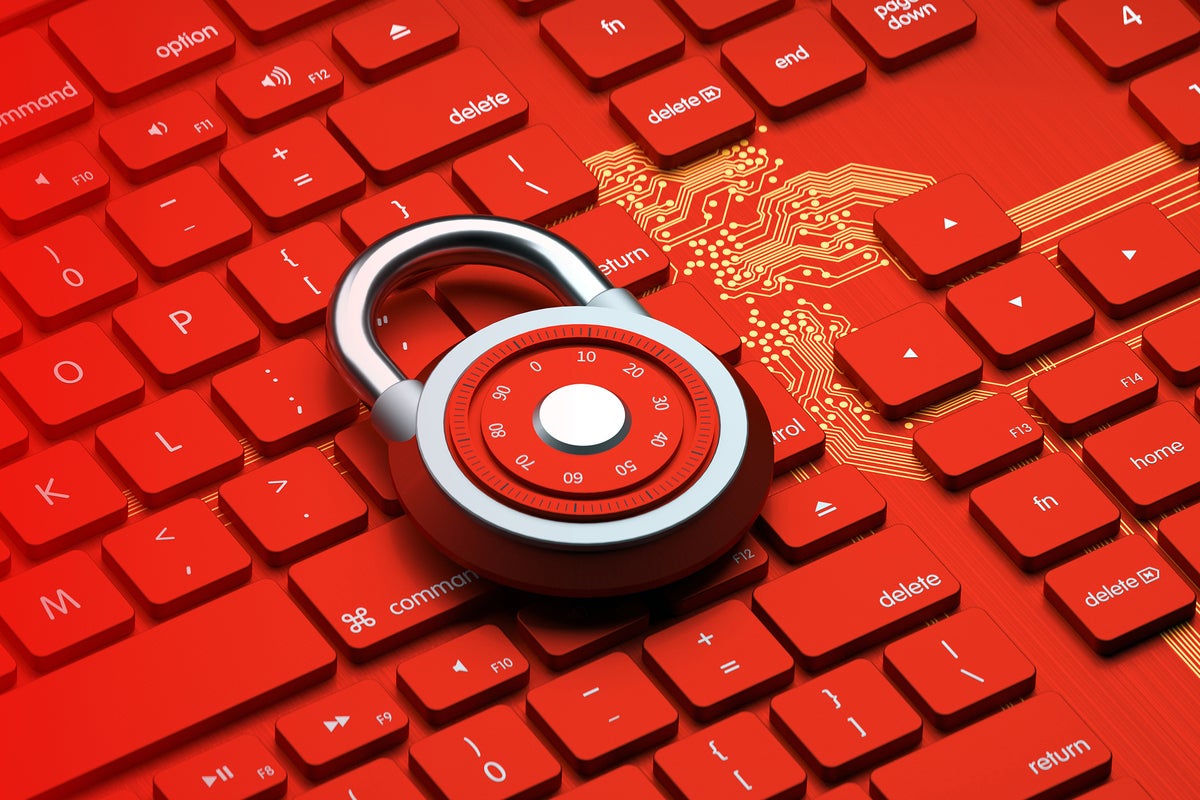 Application Guard for Office isolates certain files opened in the suite's three primary applications: Word, Excel and PowerPoint. Documents obtained from untrusted Internet or intranet domains, files pulled from potentially unsafe areas, and attachments received through the Outlook email client, are opened in a virtualized environment, or sandbox, where malicious code can't wreak havoc. Unlike the much older Protected View, another Office defensive feature — it opens potentially dangerous documents as read-only — files opened in Application Guard can be manipulated. They can be printed, edited and saved. When saved, they remain in the isolation container and when reopened later, again are quarantined in the sandbox. Outdated file types — which can be set by administrators in the File Block feature within Word, Excel and PowerPoint — are also shunted into Application Guard's virtual machine. Application Guard for Office will be available to customers licensing Microsoft 365 E5 or Microsoft 365 E5 Security, and for now, only to those on either the Current Channel or Monthly Enterprise Channel. (Those are the Microsoft 365 update channels that deliver the most frequent refreshes.)
Many organizations have adopted remote work policies amid a modern plague. While some companies have brought telecommuters back to the traditional office, others have many long-term commitments to remote work. Ernest Lee, managing director development and investments, Americas, with citizenM hotels, similarly alluded to remote work-enabled "nomadic behavior" among professionals. The company recently announced a global passport; a subscription service allowing remote workers with a penchant for frequent traveling the ability to stay in any of the citizenM's 21 hotels around the globe. "We certainly think that this new sort of lifestyle will attract a certain type of person that wants to also blend in their personal interests and passions [with] not having to be tied down so much to a fixed location," Lee said. The company also offers a corporate subscription providing organizations with access to hotel rooms and meeting room spaces at a fixed price. Lee explained that this package is designed for remote teams who are no longer sharing "the same co-located space." To enhance the traditional business travel experience, hotels are incorporating a wide range of technologies, in-app features, Internet of Things (IoT) capabilities, and more.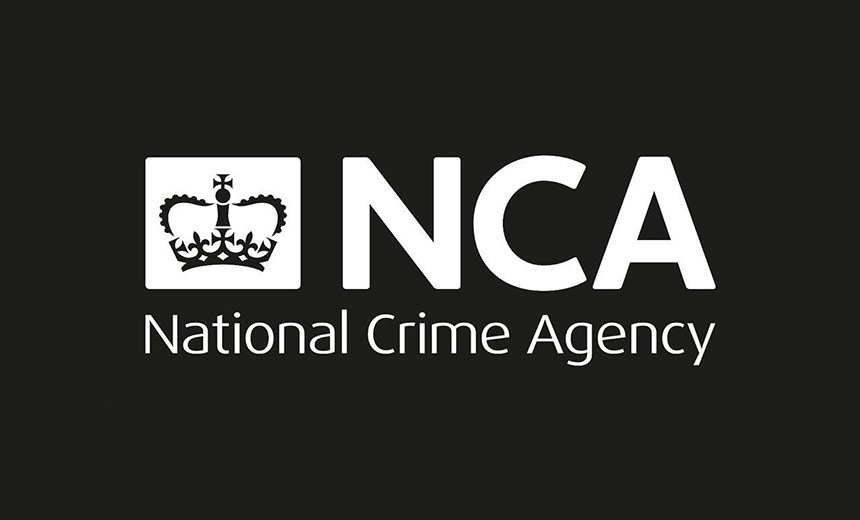 A clone firm is a fake entity created by fraudsters that uses the name, address and Firm Reference Number - a unique identifier assigned to every financial or investment firm in the U.K and issued by the Financial Conduct Authority - of a legitimate organization, according to the alert. In some cases, the scammers will clone or spoof the entire website of a legitimate firm. Once these fake and spoofed websites are created, the fraudsters then send sales and marketing materials to would-be investors that appear to originate from legitimate firms. The scammers also advertise on social media, according to the alert. The fraudsters use phishing emails and social engineering techniques to lure victims, and their use of the legitimate sales materials gives the scheme a sheen of authenticity. Once a connection is established, the fraudsters attempt to get victims to send money to the cloned firm, the NCA notes. "Fraudsters use literature and websites that mirror those of legitimate firms, as well as encouraging investors to check the Firm Reference Number on the FCA Register to sound as convincing as possible," says Mark Steward, executive director of enforcement and market oversight for the Financial Conduct Authority.
Richard Hummel, threat intelligence lead at NETSCOUT, said, "It is no coincidence that this milestone number of global attacks comes at a time when businesses have relied so heavily on online services to survive. Threat actors have focused their efforts on targeting crucial online platforms and services such as healthcare, education, financial services and e-commerce that we all rely on in our daily lives. As the COVID-19 pandemic continues to present challenges to businesses and societies around the world, it is imperative that defenders and security professionals remain vigilant to protect the critical infrastructure that connects and enables the modern world." DDoS attack count, bandwidth, and throughput all saw significant increases since the start of the global COVID-19 pandemic. For instance, attack frequency rose 20% year over year, but that includes the pre-pandemic months of January, February, and most of March. For the second half of 2020, which was entirely pandemic-ridden, attacks rose 22% year over year. As cybercriminals quickly exploited pandemic-driven opportunities, we saw another kind of 'new normal.' Monthly DDoS attacks regularly exceeded 800,000 starting in March, as the pandemic lockdown took effect.
Creating more value at the edge Dheeraj Remella, Chief Product Officer at VoltDB, notes the uncertainty around many edge and IoT business cases. He argues, "Telcos spend a lot of time talking about moving up the value chain beyond connectivity, and this is a great opportunity. Differentiation is based on sets of complementary features, contributed by an ecosystem, that create capabilities rather than individual features, which as stand-alones are not compelling. The owner of the platform that delivers that joint capability holds the keys to the digital kingdom." As Remella points out, decisioning at low-millisecond speed is one thing on a private network within an industrial plant, but another ball game when the edge is hugely distributed, such as a wind farm over hundreds or thousands of acres, or for smart agriculture or an electricity grid. He says that often, to cut down processing times at the edge, companies take what he calls a "hyper-contextualised" approach – automating decisions based on data about a single entity or an isolated set of events. This limits its usefulness, just making existing processes digital (digitising), rather than using advances in technology to do things we've never been able to do before (digitalising), which means doing thing differently – changing processes.
From a technical perspective, compute, and storage is intended to be loosely coupled architecture. As a result, this is a benefit for warehouses. However, the benefit is not just for warehouses. Any modern data architecture, by design, depends on a loosely coupled separation of compute and storage to deliver an efficient, scalable, and flexible solution. The fact that data warehouse vendors are introducing separate compute and storage is not innovation compared to data lakes; it is achieving parity with data lakes. The evolution of separate compute and storage in warehouses brings them in line with the architecture employed by productive data lakes via on-demand SQL query services. In a post called When to Adopt a Data Lake — and When Not to, a dig at data lakes was that they could not scale compute easily or on-demand; Some solutions architects have proposed data lakes to "separate compute from storage" in a traditional data warehouse. But they're missing the point: You want the ability to scale compute easily and on-demand. A data lake isn't going to give you this; what you need is a data warehouse that can provision and suspend capacity whenever you need it.
"Antivirus technology, for example, operates a strict 'yes or no' policy as to whether a file is potentially malicious or not. It's not subjective, through a strict level of parameters, something is either considered a threat, or not." he says. "The AI can quickly determine whether it's going to crash the device, lock the machine, take down the network and as such, it is either removed or allowed. "It is important to note that VIPRE uses AI and ML as key components in their email and endpoint security services for example as part of their email security attachment sandboxing solution where an email attachment is opened and tested by AI in an isolated environment away from a customer's network," Paterson adds. "So while AI might not be an ideal method for preventing accidental data leakage through email, it does have an important part to play in specific areas such as virus detection, sandboxing and threat analysis." Paterson says with so much reliance on email within business practices, accidental data leakage is an inevitable risk. "The implications of reputational impact, compliance breach and associated financial damage can be devastating. A cyber-aware culture with continuous training is essential, and so is the right technology," he says.
In the standard microservice code model that underpins cloud-native software, every time a common code software component is improved, it will change all network systems that use that standard code. This approach can bring lightning-fast agility and innovation but leaves today's legacy bi-annual software test and validate processes entirely unfit for purpose. The telecom CI/CD philosophy means that software is developed, delivered, tested, accepted, and brought into operation incrementally at a far higher cadence than previously in a traditional service provider environment. Further, it creates a significant software development volume that needs validation on an increasingly dynamic network. This approach implies that continuous software validation and continuous testing must accompany continuous software delivery and deployment. These requirements demand a new agile way of working between the network operator, its software suppliers, and vendors. Essentially, the merging of Dev and Ops as in the IT world is now a must for the telecom context where the 'Dev' from vendors needs to seamlessly merge and receive feedback from the 'Ops' on the operator side of the firewall. This evolution requires a transformation on both the vendor side as well as the operator side.
---
Quote for the day:
"Entrepreneurship is the last refuge of the trouble making individual." -- Natalie Barney
---