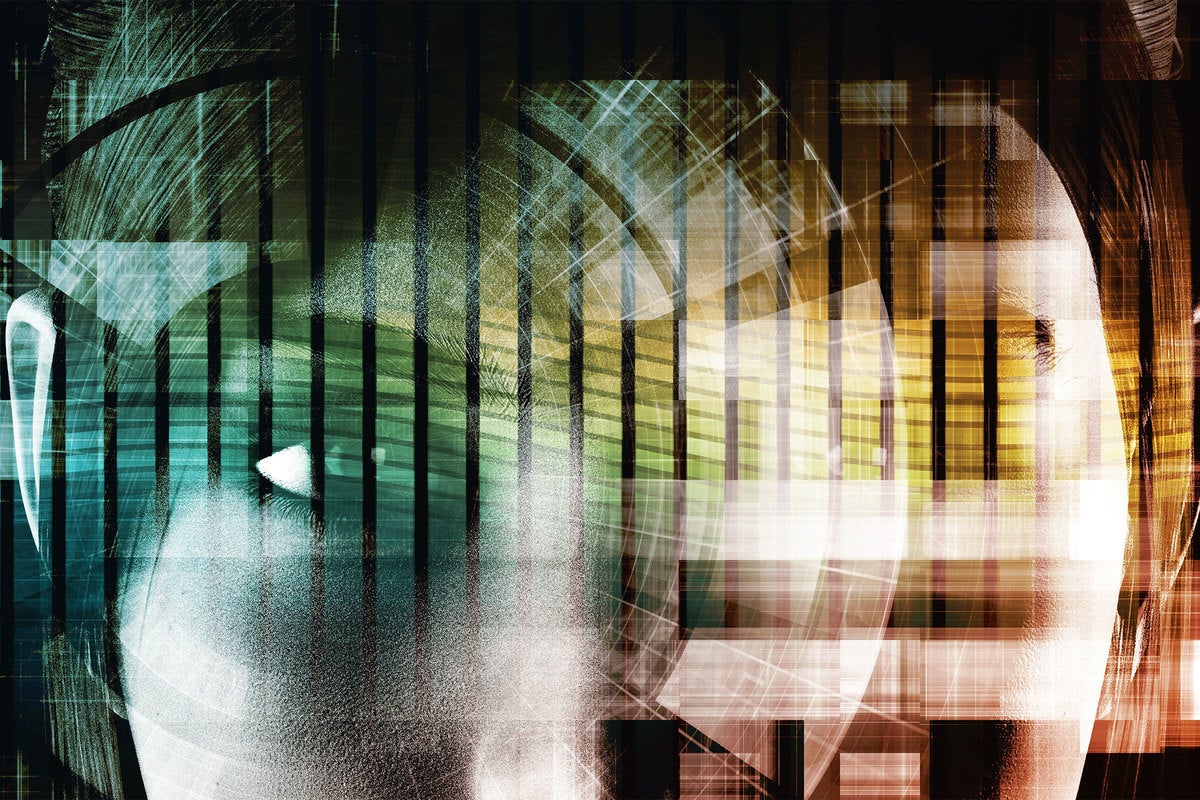 An investment in AI not only has immediate impact, but also provides longer-term opportunities to unlock new sources of value and drive growth. Today, many uses of AI involve iterating on existing processes to improve efficiency and productivity. In the future, organizations can use AI to reimagine business processes and operational models altogether, finding new ways to measure and deliver real-time value. For example, Land O' Lakes, the American agricultural company best known for its butter, until recently relied on a slow and disconnected legacy system that required multiple tools, extensive infrastructure, and hard-to-find developer skill sets. The challenges and changes presented by COVID-19 didn't help. They turned to automation and AI to bring together sales, marketing, and commerce to streamline its supply chain management process, enabling a stronger flow of work for both our customers and our employees. Land O' Lakes built a new system in less than 30 days, transforming its e-commerce and supply chain management processes — increasing company productivity by 25%. The company now uses AI and automation at scale to offer its 2,500 farmers, 1,000 retail partners, and 10,000 employees real-time purchase information on their e-commerce platform along with shipping and tracking data.
Incidents are a signal from the system that change is happening too quickly and that there are mismatches between people's models of the system versus the actual system. Incidents are a buffer that stabilizes the pace of change. Success is the reason that you will never be able to truly prevent incidents according to the Law of Stretched Systems. Embracing this inevitability will be the key to continued success in a climate of increasing complexity and interconnectedness. What I'm witnessing in the software industry is that we're getting stuck in a local maxima. We've plateaued in our approach to safety. I predict that if we don't level up how we cope with increases in complexity and scale soon, we'll be in big trouble. At Indeed, we've recognized that we need to drive organizational change to maintain the success we've had and keep pace with changing complexity and greater scales. Over the last 16 years, Indeed has grown quickly and the pace of change has accelerated. Because we recognize the importance of getting this right, we are implementing a shift to a Learn & Adapt safety mode within our resilience engineering department.
Public sector organisations should include members of their leadership teams in pilot groups to kick off digital transformation projects. These leaders shape their organisation's culture, so ensuring they are on board with change means they will champion the benefits of new ways of working. Change management success is then promoted from within and from above, rather than something that is dictated by an outside force. Having this internal drive from above is especially important in the public sector. With higher job retention than the private sector, employees often work in their roles for decades, so are likely to be used to a certain way of doing things. Change can also be harder given that those on the frontline – from social and council services, to police forces – often deal with stressed or vulnerable residents, so using new tech will not be top of their list of concerns when trying to solve a problem or helping a citizen. Having decision makers brought in to the transformation can help address this challenge and encourage change in others who may be hesitant or unsure of what it means for them.
It's no secret that companies have been moving to the cloud in droves. In some cases, the pandemic sparked this shift, but many were already on the path. And COVID's impact hasn't been all negative; in many ways it let organizations hit the "restart" button and take a close look at their security strategy. Regardless of what prompts a company's move to the cloud, it's important to not neglect the first requirement of any successful security program: Visibility. Companies must be cognizant that their existing tools may not provide as much (if any) value in the cloud. Visibility is the key to determining whether old tools still provide value, and if not, what should be replaced. Additionally, companies need to set a cadence of patching and maintaining systems that are no longer on-premises. Even though an organization is in the cloud, there are still infrastructure components that must be patched, like software as a service (SaaS), infrastructure as a service (IaaS), function as a service (FaaS), and containerization. When it comes to data loss prevention (DLP), storage strategies used on-premises won't fit the bill. There will be an onslaught of SaaS applications storing data, so companies need a strategy for gaining the data control and protection they need.
Usage-based pricing can be incredibly powerful, particularly in cases where the SaaS solution handles the flow of money, and the transaction fees can be imbedded — or sometimes buried — in the flow of money. Examples are obviously B2B payments for goods and services, either on the buy side (e.g. expense management, purchase-to-pay, supply chain finance, freight audit and payment) or the sell side. In such cases the SaaS usage fees can be extracted from (revenue) or tagged onto (expenses) the business' flow of money and are thus often seen as "cost of doing business," as part of COGS. And that can be incredibly lucrative for the SaaS vendor and usually allows a far higher share of value than a simple subscription ever would. Subscriptions are seen as OpEx spend, an IT budget line item that receives initial and often annual scrutiny, particularly as the solution's value proposition over time comes to be seen as status quo. I have personally witnessed cases where large enterprise customers balked at a six-figure annual subscription but happily allowed a very healthy seven-figure usage fee to be embedded in the payments flow. As OpEx it was a show-stopper. In COGS it was a rounding error.
Ericsson calculated that a latency of 50 ms would mean the difference of almost 6 feet of additional travel for a drone flying at 80 mph. "Our radio technology allows us to design complex, three-dimensional drone racing courses that can stretch a mile-long and weave through concrete while enabling our elite drone pilots to compete at the highest level," Ellefson explained. Thus, it's no surprise that T-Mobile recently invested in DRL through its new T-Mobile Ventures investment arm. The company didn't disclose the amount of the investment, but one of the goals is to eventually get the DRL to add 5G drones into its tournaments. "We're excited to partner with T-Mobile to custom-build new racing drones powered by T-Mobile 5G in 2021. These drones will enable high definition-video streaming to create new immersive first-person viewing opportunities and experiences for the tens of millions of DRL fans and T-Mobile customers," Ellefson wrote. "While we are still in the early stages of development and have not announced plans around transitioning our racing to a 5G network, our aim is to one day integrate 5G-powered racing drones into our sport."

A chief technology officer at a large fintech firm can earn an annual salary as high as €250,000, said the report. Meanwhile, a tech leader at a small to medium-sized fintech can expect to earn between €120,000 and €150,000 a year. It warned that businesses should consider talent acquisition possibilities when deciding where to locate new operations during expansion. "Companies planning tech expansion should make talent acquisition a top strategic priority and should conduct a market mapping exercise prior to deciding on the location for their technical hubs," it said. Due to the high demand for talent, many European fintechs and payment companies are looking to recruit in Eastern Europe. Although nearshore locations in the region traditionally offer skills at a lower cost, the Headcount report warned that competition was driving salaries up. "In Europe, many employers have focused on tech team growth within Eastern European countries, though frequently discover shallower talent pools than were hoped for here, leading to bidding wars," it said. But fintechs must focus beyond just offering competitive salaries to attract staff and should also adapt their plans to match talent availability.
Whilst technology will continue to be the general enabler, it has opened the mind-set of insurers to adopt a data-led approach. Data is the key ingredients towards successful transformation and a shift from protection to prevention. With an explosion of digital technology, real-time data has become increasingly available, whether it's to analyse water pressure, personal fitness, how we drive, the status of machine components and much more. Often insurers sell a policy and a customer commits with the hope that it will never be used – using it means there has been an accident or loss. When the insurance model is traditional i.e. when it is a "repair and replace" model, premiums are based on historical data. However, now that customers ask far more questions related to a policy, with the majority related to Covid-19, there's a higher expectation for insurers to provide a satisfactory solution. A common example has been eligibility for money back on car insurance. This trend was confirmed when Admiral automatically gave customers a £25 car insurance refund during the first national lockdown. Access to risk data is essential in allowing insurers to establish trust with their customers and help businesses themselves with long-term profitability.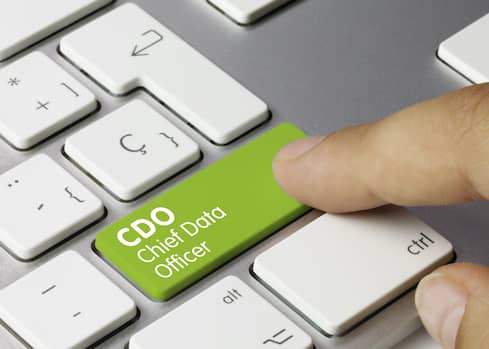 One of the big impediments implementing a data and analytics program that delivers business value is a misalignment between the business organization and the data organization. The data professionals spend time and money building the infrastructure like a data warehouse, data lake, or moving the infrastructure to the cloud. But that focus on the data and analytics infrastructure doesn't satisfy the business use cases and therefore doesn't satisfy the business users, Bean told InformationWeek. "Data organizations that look at business use cases and let those drive investments tend to be the most successful for a number of reasons," he said. "By doing that they establish credibility within the business and within the organization. That can lead to establishing a level of momentum that results in progress." While appointing a chief data officer is not a silver bullet for achieving success in being data driven, more organizations than ever are establishing that role. The 2021 survey reveals that 65% of organizations have appointed a CDO, up from just 12% in 2012. The NewVantage report notes that over half of leading companies have established a CDO function and appointed a CDO for each of the past 5 years.
Ransomware groups hope that companies will be desperate to avoid having proprietary data or financial numbers posted online and accessible to competitors and would be more willing to pay a ransom demand instead of restoring from backups. In other cases, some ransomware gangs have told companies that the publishing of their data would also amount to a data breach, which would in many cases also incur a fine from authorities, as well as reputational damage, something that companies also want to avoid. However, ransomware gangs aren't always able to get their hands on proprietary data or sensitive information in all the intrusions they carry out. This reduces their ability to negotiate and pressure victims. This is why, in recent intrusions, a group that has often used the Clop ransomware strain has been specifically searching for workstations inside a breached company that are used by its top managers. The group sifts through a manager's files and emails, and exfiltrates data that they think might be useful in threatening, embarrassing, or putting pressure on a company's management — the same people who'd most likely be in charge of approving their ransom demand days later.
---
Quote for the day:

"The role of leadership is to transform the complex situation into small pieces and prioritize them." -- Carlos Ghosn
---