It isn't easy to discuss digital transformation as a concept without taking the current coronavirus pandemic into account, and some companies may say that the process has been undertaken just to continue operating in the current climate. However, the process could be upset by a lack of focus or thought towards long-term objectives when the term 'digital transformation' is brought up, which may have contributed to its buzzword status. ... "Terms like digital transformation shouldn't just be 'terms' – they should map out how a business can move from physical everything to digital everything, where it makes sense, from strategy to implementation to long-term goals. This is particularly vital in unprecedented times like these. "Those who weather the storm the best will be those who can adapt to remote working and dynamic supply and demand planning, both of which need a digital presence. It means carrying on, quickly, with every employee working from home, and also having a cloud copy of your physical operations, or a digital twin, to make sensible decisions remotely in an ever-changing situation.
The long and the short of it is that for developers, sysadmins, SREs and all the other people working in information technology, the recent economic downturn is but a blip in the daily news feed. For those manning a cash register, taking a ticket at the local cineplex, cutting hair or driving for a rideshare service, it's a life-altering event. Or, to put it terms of Lang's film, those of us who live in the clouds are doing well, and for those on the ground, it's a different story. Now, consider this: What if all the people who are presently laid off from their jobs find out there are no jobs to go back to? What if the economic recovery is slower than anticipated or society gets so accustomed to doing without that consumption doesn't resume? Is such a scenario possible? Yes. Is it probable? Dunno. Will those of us in IT who work remotely all over the planet, from the comfort of our wired office, suffer? I doubt it. But, as for the rest, what then? ... Those of us in DevOps have made valuable contributions to the world. We've done dramatically more good than harm. We've also been well compensated.
With a global health crisis compelling so many of us to work remotely, it's more important than ever for leaders and communications to connect people across teams and organizations. Last November at Ignite, we unveiled the new Yammer, with a beautiful new design that powers community, knowledge-sharing, and employee engagement. The new Yammer includes a fully interactive Yammer app called "Communities" that brings your communities and conversations directly into Microsoft Teams. Put simply, it's Yammer—in Teams. Starting today, this app is available in the Microsoft app store. Here, I'll go over how your team can use it for company-wide communication, knowledge-sharing, and employee engagement, as well as how to install it and where to find it. By offering the full Yammer experience right inside Teams, we want to help you keep everyone at your organization engaged, informed, and moving forward. Let's get into it. ... Leaders can use live events in Yammer to broadcast company-wide, town hall–style meetings with video, interactive conversation, and Q&A sessions to share vision, drive culture, and engage employees.
UnitTest++ was based on these requirements and fulfills most of them. However, I found a problem: the implementation is not very tight with WAY too many objects and unfinished methods for my taste. Instead of choosing another framework, I decided to re-implement UnitTest++ and that's how UTPP (Unit Test Plus Plus) came into existence. It borrows the API from UnitTest++ but the implementation is all new. ... When performing a test, you need certain objects and values to be in a known state before the beginning of the test. This is called a fixture. In UTPP, any object with a default constructor can be used as a fixture. Your tests will be derived from that object and the state of the object is defined by the fixture constructor. ... Although there is no shortage of unit test frameworks, if you spend a bit of time with UTPP, you might begin to like it.
Not that we're saying design leadership should usurp the chief strategist's role—only that design has a unique role to play in strategy. Lyft's most recent app redesign, for example, introduced more than a few new tabs: it contributed to the company's new strategic direction. The app had previously highlighted car rides. However, the company learned that its riders were interested in multiple forms of transportation. The redesign brought new options such as choosing a bus route, grabbing a scooter, or even renting a car into an equal view under the same app. The user and market insights gleaned through this redesign process helped fuel Lyft's strategic shift from a provider of rides to a portal enabling people to move through cities in multimodal fashion. Design was not the only party contributing to this strategic shift, but as Katie M. Dill, vice president of design at Lyft, makes clear, "It's not design versus the business, it's about what we can do together.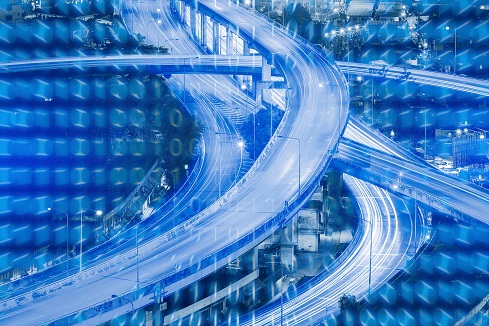 Most infrastructure companies focus on just a few aspects of an average enterprise infrastructure. Thus, these vendors have found that they're better off cooperating with one another to streamline and nullify the challenges their customers might encounter when managing a multi-vendor environment. Technology partnerships between infrastructure vendors are now more common than ever before. These partnerships provide cross-vendor interoperability information, best-practice implementation guides and other aspects that administrators would find useful when working to integrate multi-vendor equipment into the overall IT infrastructure. This also includes improved cooperation when troubleshooting problems that require support from two or more vendors. Infrastructure companies have finally realized that "passing the buck" when troubleshooting in a multi-vendor environment is highly detrimental to their ongoing success. The management and control of infrastructure components used to be siloed architectures. Network vendors had their own management platforms as did server, OS and other infrastructure components.
Achieving AI Explainability requires understanding and insights aligned to both the socio-economic and scientific-technical dimensions. Societies will probably progressively trust AI algorithms as their use becomes more widespread and as legal frameworks refine the allocation of liabilities. Of course, cultural differences greatly affect how countries and regulatory regions approach AI. In countries such as China, regulation is lax and the political system seemingly places little importance on the freedom of individuals; for example, China is implementing a social credit system, based on algorithms, which aims to provide a standardized assessment of the trustworthiness of its citizens. This context makes Ethical AI and Explainable AI, as we see it in Europe, less applicable. In the US, while the rights of individuals are more important, regulation is also lax, so the workability and benefits of AI solutions represent greater value than their explainability.
"Attackers are shifting to other industries, specifically finance, during this pandemic," Kellermann adds. And even if some ransomware gangs are shifting their targeting to avoid medical facilities as the world faces coronavirus, the healthcare sector doesn't operate in a bubble of its own. The supply chain requires manufacturers, logistics providers and more, which all provide products to hospitals – especially as companies switch tack and get involved in producing ventilators, protective personal equipment and other items that are in high demand right now. That could mean that even if ransomware attackers really are attempting to avoid hitting healthcare, so as not to disrupt the coronavirus fight, they could still do so inadvertently. "It's not just attacks on healthcare that could be problematic; there's device manufacturers, testing labs, logistics companies responsible for deliveries – and we've seen attacks on all of these in recent weeks," says Brett Callow, threat analyst at Emsisoft. It's also possible that ransomeware operations themselves will have to adapt their own processes and working behaviours to coronavirus, just like legitimate businesses.
The disruption we are facing today is as profound as it is pervasive. Yet I deeply believe it also offers an increasingly fertile and robust landscape into which we can drive meaningful and sustained change for good. Our timing must be careful and the thinking behind it — combined with effective action at scale — both crisp and clear, albeit real challenges in our fast-changing times. There's also no denying that how we've worked before is simply gone. Something much better than what we currently have must replace our current unwieldy situation for many of us: Weeks long slogs through endless video calls, tiring teleconferences at all hours, with our team chat windows scrolling mindlessly past our gaze. We can and must now create a much better design for our current working realities. Whether you will focus on remote work, more quarantine-friendly physical facilities, or a comprehensive rethink of the modern enterprise for being near 100% digital, we will have to go as deep as the core ideas that underpin work itself.
The COVID-19 outbreak offers some valuable lessons by presenting a potential playbook for the next time a pandemic threatens the U.S. and the world. The data that we are capturing now, from how many ventilators were needed at a hospital at the peak, to the true impact of social distancing on mortality, can be used to help scientists develop more accurate models in the future. ... Yet challenges to data and analytic adoption remain. Glorikian observes that "Only recently have patients been able to access their medical records through online patient portals. Physicians remain hesitant to rely on analytic models and AI when they are perceived to be black boxes." Hospitals can be expected to standardize data definitions so regulators such as the CDC can access data more rapidly for monitoring public health emergencies. Epic's Faulkner notes in the Becker Health article, "If people define the data differently, then you can't aggregate it. And just collecting the data when it isn't standardized doesn't get you very far". The classic data preparation challenge.
---
Quote for the day:
"In the end, we will remember not the words of our enemies, but the silence of our friends." -- Martin Luther King Jr.
---