The business areas that traditionally provide the most value to companies tend to be the areas where AI can have the biggest impact. In retail organizations, for example, marketing and sales has often provided significant value. Our research shows that using AI on customer data to personalize promotions can lead to a 1-2% increase in incremental sales for brick-and-mortar retailers alone. In advanced manufacturing, by contrast, operations often drive the most value. Here, AI can enable forecasting based on underlying causal drivers of demand rather than prior outcomes, improving forecasting accuracy by 10-20%. This translates into a potential 5% reduction in inventory costs and revenue increases of 2-3%. While applications of AI cover a full range of functional areas, it is in fact in these two cross-cutting ones—supply-chain management/manufacturing and marketing and sales—where we believe AI can have the biggest impact, at least for now, in several industries. Combined, we estimate that these use cases make up more than two-thirds of the entire AI opportunity.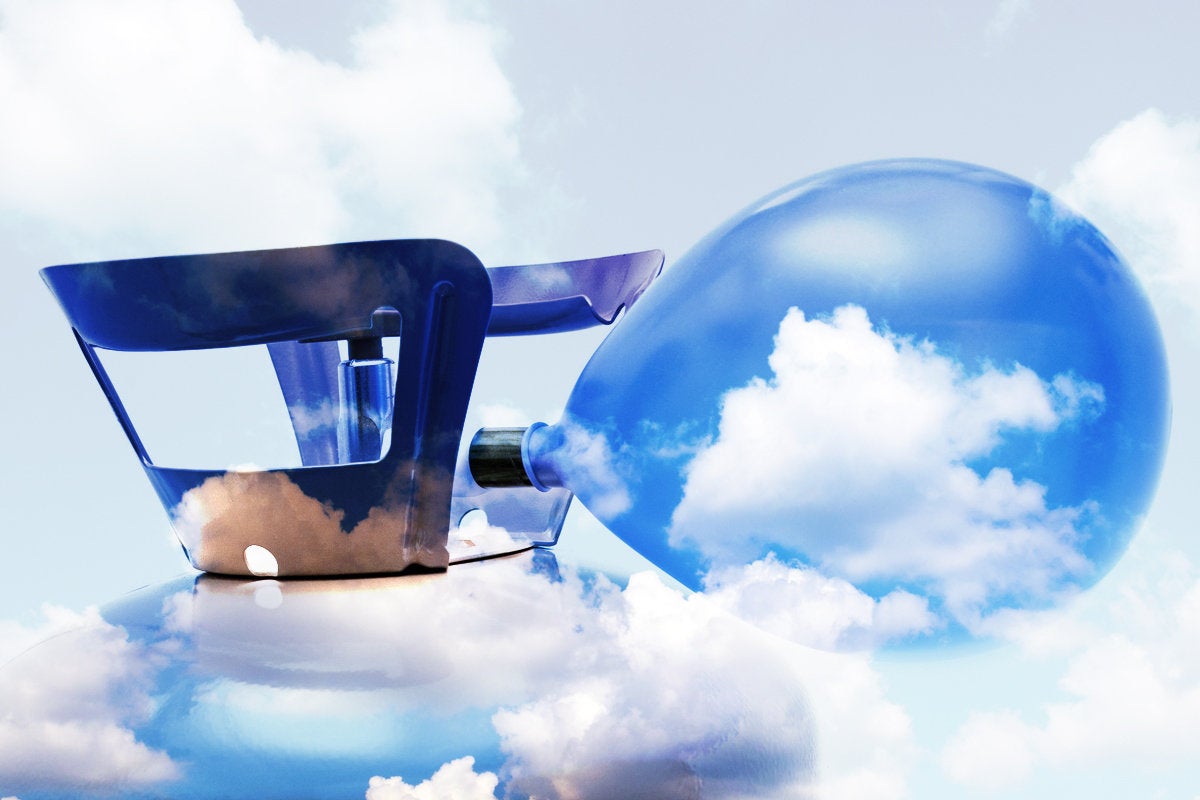 The need to be connected to the mother ship is what brings the Cloud into its meaningful existence because we live and work at the edges of the Cloud. SD-WAN is not just a market but a platform as well that will eventually evolve into user-defined WAN (UD-WAN). To clarify, the term applies to enterprise users and not consumers. And the purpose of SD-WAN is to connect and fully integrate the very edges of the enterprise – be it corporate headquarters, branch/remote offices or the mobile millions. In other words, us, the users. But if we look at the concept of the cloud it is pretty clear that it is referenced in an abstract form. After all what is this cloud thing? Some physical space in a non-descript windowless warehouse? Without its tentacles, the cloud is nothing more than a collection of computers, storage and cooling systems created by geeks and for what purpose? It is those very tentacles in the form of wide-area networks (WAN) that give the Cloud its purpose. And given the explosive adoption of cloud-based applications (Box, Dropbox, Salesforce, SAP, Slack, etc.) cloud computing is not a fad, it is here to stay. However, that is just the beginning.
The problem, Cooper continues, is that managers and executives outside of the bubble remain skeptical about investing any more than they have to in UX -- to them, it's a dark art. So, they ask: "What is the ROI of UX?" Asking about ROI, of course, is a manager's way of expressing doubts. "They aren't seeking enlightenment," Cooper says. ... In UX design, he continues "ROI is often about eliminating poor design." Some industry specialists have attempted to put a monetary value on superior UX design. A recent report from CareerFoundry estimates that UX design work delivers a 100-fold return on investment, without even counting the soft benefits. Every $1 investment in UX translates to returns of at least $100 dollars, the report's authors illustrate -- mainly through e-commerce and customer-facing interactions. Add to this the softer, but just as important, ancillary benefits: "fewer support calls, increased customer satisfaction, reduced development waste, and lower risk of developing the wrong idea."

If there is a magic recipe for digital innovation, then the UK surely has all the ingredients. We have created and attracted some of the world's best and most diverse digital talent. We have world-leading businesses, universities and powerful ecosystems that enable expertise to spill over from one part of the economy to another. In almost every sector, I can point to world leaders on the cutting edge of digital transformation. Above all, we have ambition and we have each other. What sets us apart from any other country is that in the UK technology community, we stand on the shoulders of each other. But to really thrive, three things are important. We must stay focused on making tech work for people and our economy. We must not underestimate our international competitors. And, perhaps most importantly, we must accept the enormous responsibility that comes with developing powerful technology. We do have great people in this sector – but we simply don't have enough of them. And we don't have the depth of skills and talent that the economy needs as a whole. This, surely, is our biggest challenge.
While AI is likely to work quite well over a strictly controlled network, the reality is much more colorful and much less controlled. AI's Four Horsemen of the Apocalypse are the proliferation of shadow IT, bring-your-own-device programs, software-as-a-service systems, and, as always, employees. Regardless of how much big data you have for your AI, you need to tame all four of these simultaneously — a difficult or near-impossible task. There will always be a situation where an employee catches up on Gmail-based company email from a personal laptop over an unsecured Wi-Fi network and boom! There goes your sensitive data without AI even getting the chance to know about it. In the end, your own application might be protected by AI that prevents you from misusing it, but how do you secure it for the end user who might be using a device that you weren't even aware of? Or, how do you introduce AI to a cloud-based system that offers only smartphone apps and no corporate access control, not to mention real-time logs? There's simply no way for a company to successfully employ machine learning in this type of situation.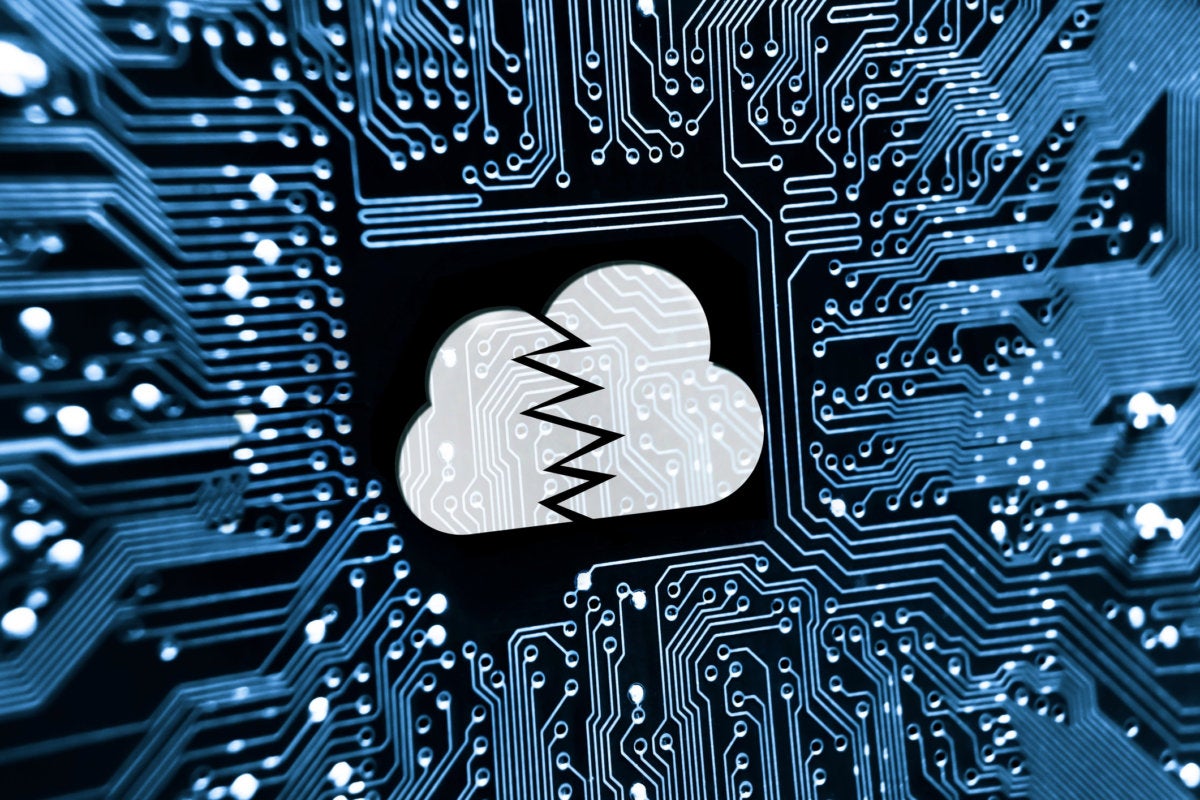 The unsecured trade secrets and corporate documents had been exposed via the file transfer protocol rsync. UpGuard wrote, "The rsync server was not restricted by IP or user, and the data set was downloadable to any rsync client that connected to the rsync port. The sheer amount of sensitive data and the number of affected businesses illustrate how third- and fourth-party supply chain cyber risk can affect even the largest companies. The automation and digitization of manufacturing has transformed the industry, but it has also created a new area of concern for industries, and one that must be taken seriously for organizations to thrive in a healthy digital ecosystem." Not only could anyone connect to Level One's rsync server, but it was also "publicly writable, meaning that someone could potentially have altered the documents there, for example replacing bank account numbers in direct deposit instructions, or embedding malware." The exposed rsync server was discovered on July 1. Attempts to contact Level One started on July 5, but contact wasn't established until July 9. The exposure was closed within a day, by July 10.
Responsiveness, security, and reliability are the new hallmarks of networking. Automation, analytics, IoT, policy-based network management, programmability, and virtualization are enabling these changes. The technologies, and the ways they're being applied, are new. So, IT and networking professionals need new skills to make them work for businesses. In order to appeal to hiring managers, boost their careers, and bring greater value to employers there are fundamental skills that IT and networking professionals need. At a very fundamental level, it's critical that IT experts know the basics of LAN and WAN switching and routing. These skills will help network engineers configure, verify, troubleshoot, and secure today's networks. In addition, the evolution of the network creates a growing need for IT professionals who can implement and manage software-centric networks. This involves using APIs, controllers, policies, and virtualization. These technologies and tools allow for greater automation, network intelligence, and agility.
If AR is hyped, AI is basically the buzzword of the century. Lots of people aren't really sure what it means, but they know it's important and that their business needs it. The first thing to know is that modern day Artificial Intelligence doesn't actually mean a computer being intelligent — it's basically a catch-all term for computer programs that can "learn", to improve their operational efficiency or their success. Even at that, lots of applications that say they use AI actually don't. A chatbot that has a big decision tree in the background isn't AI, it's just a big decision tree. If you ask "What is Ragnarok?" and get back the answer "It is simultaneously a great action movie and the ruin of a good character" — it's probably not artificial intelligence, just quite wise. However, there is plenty of amazing work being done with proper AI and Machine Learning, for a whole heap of use-cases. We don't need a crystal ball to say that knowing about AI will be beneficial for a future engineering career. Similar to Apple and Google releasing tools to "democratise" Augmented Reality development, each year there are more tools available to enable developers to build AI solutions
While U.S. universities who offer information security programs typically cover a range of compliance concepts related to U.S. regulations, such as the Health Insurance Portability and Accountability Act (HIPAA) or Sarbanes-Oxley (SOX), the GDPR is something of a game changer because it is not a regulation enacted by a U.S. agency, yet it requires compliance on the part of U.S. entities. The GDPR is only the first of several proposed global regulations governing data privacy. Before 2015, data exchanges between the U.S. and the EU were governed by the Safe Harbor program which allowed the personal data of EU citizens to be exchanged with U.S. providers as long as both sides of the transaction complied loosely with the EU Data Protection Directive. The directive wasn't as tightly defined as the GDPR and lacked teeth in the form of significant fines or penalties. As a result, up to this point in time, U.S. businesses have not had to unduly concern themselves with regulations enacted outside U.S. borders. GDPR demands a change in that mindset.
Since the nodes are distributed and operate peer-to-peer, the possibility of bottleneck formation is nonexistent. One of the most important features of blockchain systems, however, is immutability: once an entry is appended to the database, it cannot be removed. Using blockchain for databases seems like a logical step forward. There's definitely an emerging movement seeking to lay the foundations for a decentralised architecture across industries. With blockchain, a marketplace akin to AirBnB or Uber can materialise for storing data – nodes on the network can be incentivised to replicate and retain information using a blockchain protocol's inbuilt payment layer. This concept can be taken a step further with the use of sharding and swarming. Sharding offers a greater degree of privacy whereby, instead of sending a file to other nodes, you distribute fragments of said file. In this way, the owner can be sure that those in possession of their data cannot access it, as they will only hold a small (and unreadable) piece – much like torrenting.
---
Quote for the day:
"Authentic leaders are not afraid to make mistakes, but they fix them faster than they make them." -- George Bernard Shaw
---