One of the more dominant reasons why organizations do not take advantage of as a service and pay per use is that their current budget model will not allow them. Another common critique, however, centers on the assumption that if you implement a pay-per-use model, you will pay more over time than if you procured the system upfront. In other words, usage-based pricing enables you to pay less upfront, but over the life of the product, those who choose to pay more upfront will pay less overall. Each offering is different. But even if you assume that a pay-per-use option would require a larger expense versus an upfront purchase, the ability to defer payments has value. In addition, pay-per-use models reduce the personnel, time and risk associated with forecasting the environment. The cost equation ultimately comes down to two questions: How confident are you with your ability to forecast application needs over the next three to four years? And are you sure there isn't something you could do that would be a better use of your time? The research data on the rising interest in a pay-per-use pricing model often focuses predominately on consumption-based pricing, which is different from a true as-a-service model. Organizations can achieve similar benefits with each approach, however.
Teams that are willing to brave this task manually will find a high mountain to climb. Approaching an employee about this forces all sorts of uncomfortable topics front and center. Inquisitive users may now be curious about the scope and veracity of the company's monitoring. Now that they are working from home and surrounded by family, they wonder where is the line drawn with collecting personal data, and is there an audit log for the surveillance? For many teams, the benefits of helping end users are not worth the risk of toppling over the already wobbly apple cart. So extensions like The Great Suspender linger, waiting for the right moment to siphon data, redirect users to malicious websites, or worse. This seems like a significant weakness in how IT and security teams operate. Because too few security teams have solid relationships built on trust with end users, malware authors can exploit this reticence, become entrenched, and do some real damage. Forward-looking teams are rolling up their sleeves and developing tools to solve this. Dan Jacobson, who leads corporate IT at Datadog, told me about a tool his team built to handle this type of conundrum.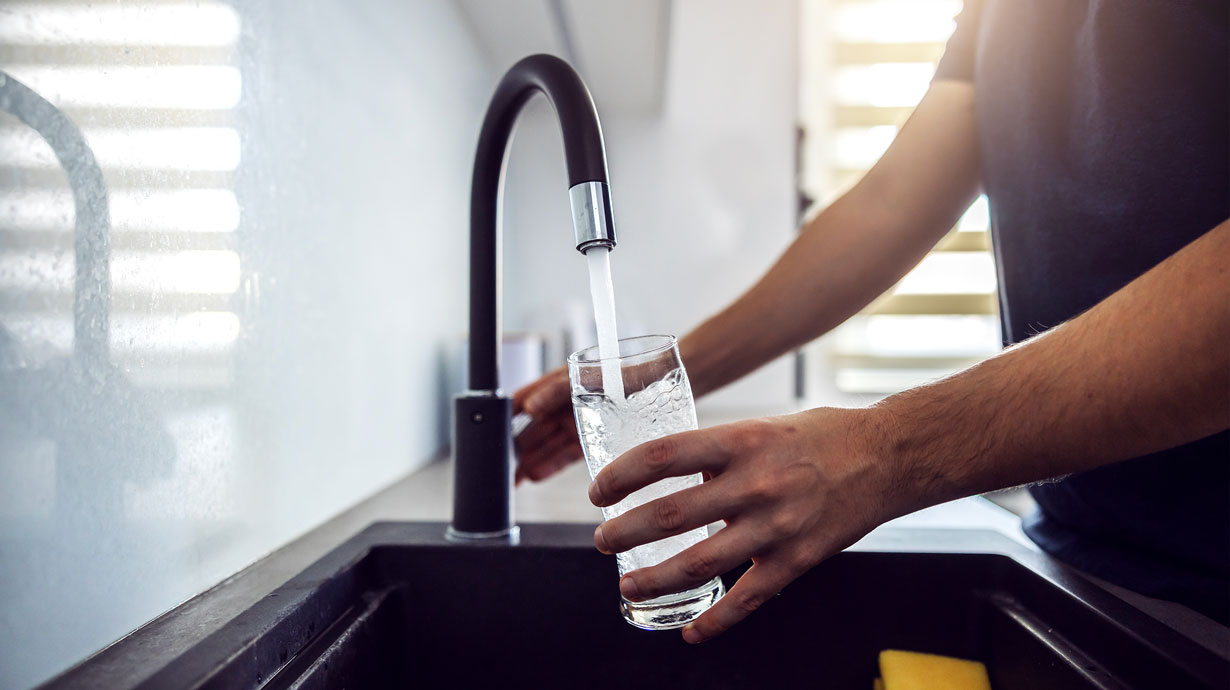 Droughts lower reservoir levels, which creates water-quality challenges and means that every last drop of water in a system is critical. A company named Ketos has developed a suite of interconnected devices and tools that rely on sensors to get near real-time analytics on water quality and supply management. The sensors can flag toxins like lead and copper and report on water flow and pressure. And since every last drop of water is critical in a drought, there are now sensor-based leak detection technologies from two companies, Echologics and Syrinix, that allow utilities to monitor their networks in near real-time and be proactive with incident or maintenance responses. Las Vegas Valley used the Syrinix system to lower the average 20% to 40% of water lost to leaks down to just 5%. High-speed 5G networks like Verizon's 5G Ultra Wideband could allow all this technology to work in tandem, permitting the processing and transferring of vast amounts of data from the water utility's equipment to decision makers. In addition, more sensors mean more real-time information so that managers can be proactive instead of just reactive. On the other end of the spectrum, extreme rainfall events can cause flash flooding when rainwater fills up the sewer systems.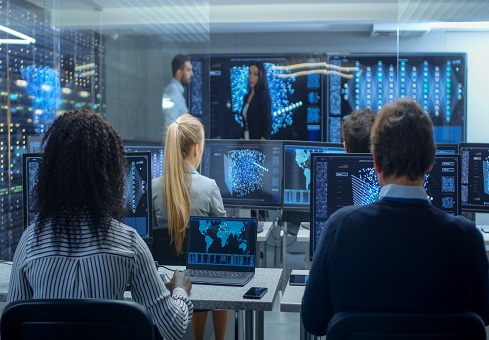 Factor analysis is a statistical process for expressing variables in terms of latent variables called factors. Factors represent two or more variables that are highly correlated to each other. In short, factors are proxies for the model variables because of a common variance that exist because the variables correlate to each other. The benefit of factor analysis is to eliminate variables that are not influencing the model. Factors developed when transforming the dimensionality of a dataset present a more economic way to describe influential variables. The result is a reduced number of parameters for statistical models, be a regression or a machine learning model. An analyst can plan a more optimal computation of training data, allowing a machine learning model to be developed more efficiently. Factor analysis is particularly useful for surveys that contain a broad variety of comments and categorical responses. Survey responses are typically categorized, such as a Likert scale, in which respondents rate a question statement as 1 (very strongly agree) to 10 (very strongly disagree). But interpreting which answers can influence a sought answer can be tricky to establish.
There are of course many significant benefits to remote working. Employees can work where they want, when they want, and employers have access to a global pool of talent. In order for both parties to achieve maximum productivity, businesses need to not only embrace new ways of working, but also facilitate and improve the experience for their teams and enable a better work life balance. And AI supports this shift. On the face of it, the idea of AI conjuring images of robots and opaque black boxes of algorithms seems incompatible with these challenges. However, there are viable opportunities for creative and impactful AI applications that help address these risks head on. The key to allowing this to happen is for companies to embrace cloud-based work management and collaboration systems. With such a system in place and under constant use, AI technologies can learn more about your team, the work they are doing and how they are interacting with their colleagues. This is what I call being AI-ready. Naturally, it takes an insightful party who can identify an issue or a pattern of issues that relate to remote working. This could be in regards to employee productivity, efficiency or satisfaction.
The Challenger survey found that mask requirements will be nearly universal; almost 93% of companies said they will provide and/or require workers to wear masks. And masks will not be limited to just workers: almost 72% of companies said they will provide and/or require visitors to wear masks, the company said. In terms of other policies, the same number of companies also said they will be limiting or prohibiting gatherings in shared spaces, such as conference rooms, break rooms, lunchrooms, and bathrooms. The same percentage also said they would be maintaining social distancing protocols, with fewer people in workspaces and not allowing workers to come within six feet of each other, the Challenger survey said. And the same percentage of survey respondents planned to provide sanitizing products. Only 14% of companies in the Challenger survey said they would be providing and/or requiring workers to wear gloves. Among other precautions planned, 89% of companies said they would conduct regular deep-cleaning of all workstations/worksites, and 82% would limit or exclude visitors. Elevator use will be limited for 57% of companies and the same number said they will take the temperature of workers when they arrive at work and will survey workers to see if they have had any risk of exposure.
It's a concept that has been applied to cyber incident responses, where additional risk is introduced during the initial phases of an ongoing crisis because the ability of subject matter experts and network defenders to adequately respond is hampered by an onslaught of information requests, speculation, and well-intended ideas from individuals or organisations when the malicious activity is yet to be fully understood by anyone. It said further complicating any such operation is the fact that the government would be doing so without a thorough understanding of the specific resources and protocols available for deployment, and that the "resources required to obtain such knowledge would be prohibitively expensive, logistically complicated, and amount to an extremely invasive governmental intervention". "As such, the danger of having a government direct a private sector entity's response without complete knowledge of the situation and the technology cannot be understated," Microsoft said. "Moreover, individual organisations are not only best positioned to respond; they also have as equal an incentive as the government to protect their own networks and maintain the trust of their customers."
Right now, customer behaviors are changing, so customer experience leaders have to recognize the shift and keep pulse with the changing dynamics. Which means that brands have to stop trying to create static customer journey maps and realize that just like it's the customer's experience, it's also the customer's journey. And customers are on multiple journeys with multiple channels and want to engage with brands exactly how they want to engage. So, don't try to force your journey maps on them. Remove complexity and friction in every interaction. And own it when you mess up or fail to do so. Be authentic! When it comes to employees, organizations have to transform digital workplace experiences for people with unified technology solutions that actually get down into the flow of how they work. Look at technology solutions from the perspective of what experiences they will enable or offer for people. Again, you have to remove complexity and friction. For example, communications and collaboration platforms have to enable a set of seamless and frictionless experiences so people can connect, co-create, collaborate, and build community. The pandemic seriously drove home the point of how critical real-time collaboration solutions like video and messaging are. But for employees, beyond the tech should be a focus on how they are experiencing work.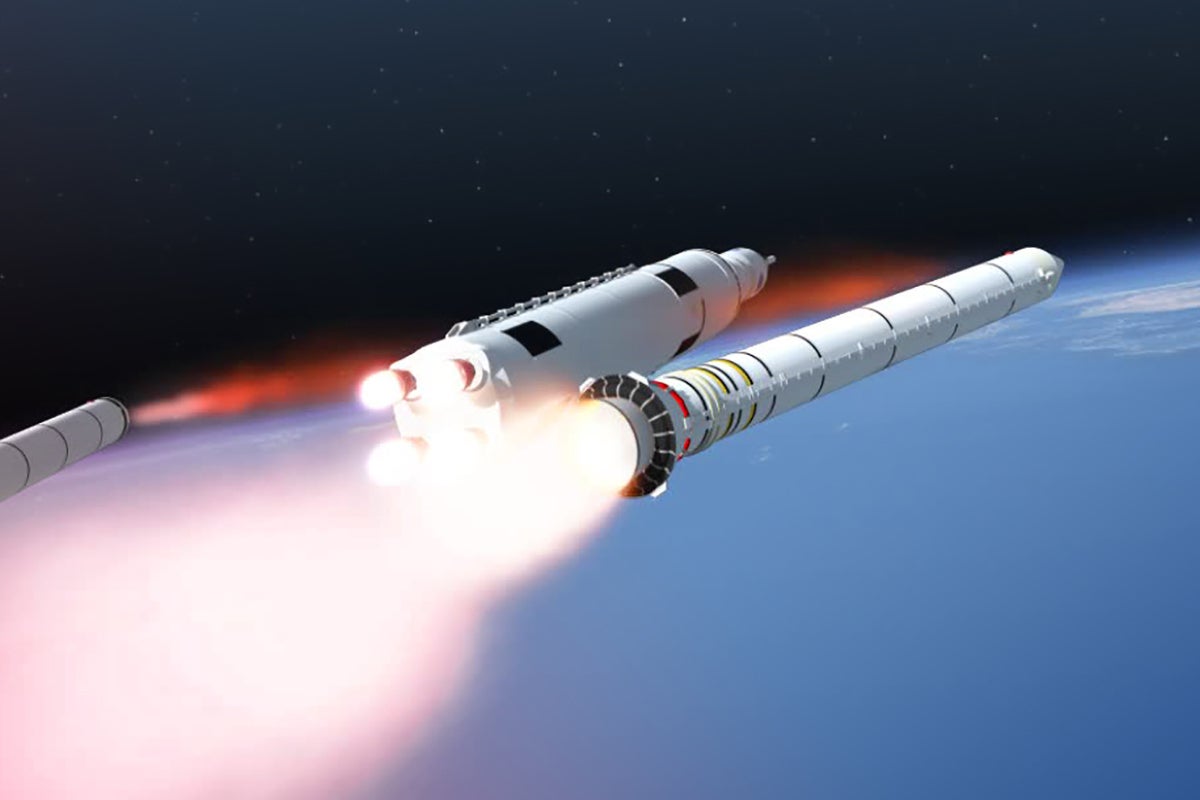 Hard problems — like autonomous vehicles, rockets, and supersonic transport — benefit from engineers and scientists being able to flexibly mold infrastructure to the questions they're hoping to answer. Boiled down, smart companies have learned that the best way to attract and nurture developer talent is not only to compensate them well, but also, and more important, to remove obstacles in their work. The rise of SaaS (with an API for whatever back-end function you need), Jamstack, Kubernetes, and all these other new technologies spreading across the enterprise software stack free developers to focus on the logic of the new application or service they are developing. They can forget about the infrastructure. Time-to-market cycles speed up. More and better services delivered much faster leads to happier, stickier customers. And more top-line revenue. In sum, it's a partnership between developers and engineers/scientists. Developers abstract away all the infrastructure hassles and suddenly your engineers and scientists can help your business beat the competition and grab market share. It's a match made in heaven. Or Hacker News.
One common hybrid data warehouse scenario involves shifting specific workloads – typically, test-dev, disaster recovery, and analytic discovery – to the cloud context. An organization that employs a hybrid-multi-cloud scenario might seek to complement its on-premises data warehouse system by exploiting the desirable features or capabilities of two or more PaaS data warehouses. These might include inexpensive on-demand capacity – useful not only for analytic discovery, but for data scientists, machine learning (ML) engineers, data engineers, and other technicians who design pipelines that entail scheduling distributed data processing and data movement operations – or integration with cloud-adjacent software development, data integration, ML, artificial intelligence (AI), etc. services. Extending the data warehouse in this way does not preclude moving a large share or even a majority of on-premises workloads to the cloud, with the result that, over time, the PaaS data warehouse could draw the on-premises data warehouse (along with a constellation of multi-cloud data warehouse resources) into its orbit.
---
Quote for the day:
"When a man assumes leadership, he forfeits the right to mercy." -- Gennaro Angiulo
---