While the idea of making information accessible anywhere and at any time offers obvious advantages, there are obstacles to overcome. Potential security risks and concern over compliance has long held back cloud adoption in healthcare. IT staff need to ensure timely software updates, maintain network availability, and institute a regular and robust backup routine. Healthcare organizations also need to consider how data will be processed by a third party, examine with whom their cloud partners are in business, and ensure security standards extend to any cloud networks they use. Cloud providers with healthcare experience and an understanding of the unique compliance landscape will be favored as the industry rises to meet these challenges. Everyone should take comfort from the fact that the most advanced healthcare organizations in the world have announced major cloud initiatives after much deliberation and due diligence. Mayo Clinic's announcement of its partnership with Google is one such example. The dream of global collaboration relies on cloud computing. Healthcare professionals in different countries can now trade massive data sets easily. While collaboration like this has typically been reserved for esoteric research projects, it's now being employed to tackle global health problems.
Developments in network management AI and cyber security are allowing us to detect unusual activity outside of usual traffic patterns. In a typical office environment, if a company device logs in at 3am and starts taking gigabytes of data from the business, that will be flagged as atypical behaviour. AI can analyse this breach quickly and respond by disabling that device's network access to stop the possible data loss. That data transfer could also take place in the middle of the working day, but it might come from a device that would not normally transfer that volume of data, such as a laptop solely used for presentations. The AI already understands the typical behaviour patterns of that device and will flag when there might be inflow or outflow of data that does not fit its typical usage pattern. In a data centre it is no different. Every server has its own typical operational pattern, and these can be monitored by the cyber security systems, and any unusual activity can be flagged. It is possible to take this further than simple network monitoring by interfacing with other systems. For example, detecting whether server behaviour changed after someone entered a secure server hall, which could indicate that a server has been tampered with.
The slower-than-desired pace of automaton stems from "organizations prohibiting developers from accessing production environments, probably because developers made changes in production previously that caused production problems," says Newcomer. "It's hard to change that kind of policy, especially when incidents have occurred. Another reason is simple institutional inertia - processes and procedures are difficult to change once fully baked into daily practice, especially when it's someone's specific job to perform these manual deployment steps." DevOps and agile progress needs to be well-measured and documented. "People have different definitions of DevOps and agile," says Lei Zhang, head of Bloomberg's Developer Experience group. Zhang's team turned to the measurements established within Google's DevOps Research and Assessment guidelines -- lead time, deploy frequency, time to restore, and change fail percentage, and focus on the combination. "We think the effort is cohesive, while the results have huge varieties. Common contributors to such varieties include complex dependencies due to the nature of the business, legacy but crucial software artifacts, compliance requirements, and low-level infrastructure limitations."
Developers working on big data applications have a prevalent problem when reading Hadoop file systems data or Hive table data. The data is written in Hadoop clusters using spark streaming, Nifi streaming jobs, or any streaming or ingestion application. A large number of small data files are written in the Hadoop Cluster by the ingestion job. These files are also called part files. These part files are written across different data nodes, and when the number of files increases in the directory, it becomes tedious and a performance bottleneck if some other app or user tries to read this data. One of the reasons is that the data is distributed across nodes. Think about your data residing in multiple distributed nodes. The more scattered it is, the job takes around "N * (Number of files)" time to read the data, where N is the number of nodes across each Name Nodes. For example, if there are 1 million files, when we run the MapReduce job, the mapper has to run for 1 million files across data nodes and this will lead to full cluster utilization leading to performance issues. For beginners, the Hadoop cluster comes with several Name Nodes, and each Name Node will have multiple Data Nodes. Ingestion/Streaming jobs write data across multiple data nodes, and it has performance challenges while reading those data.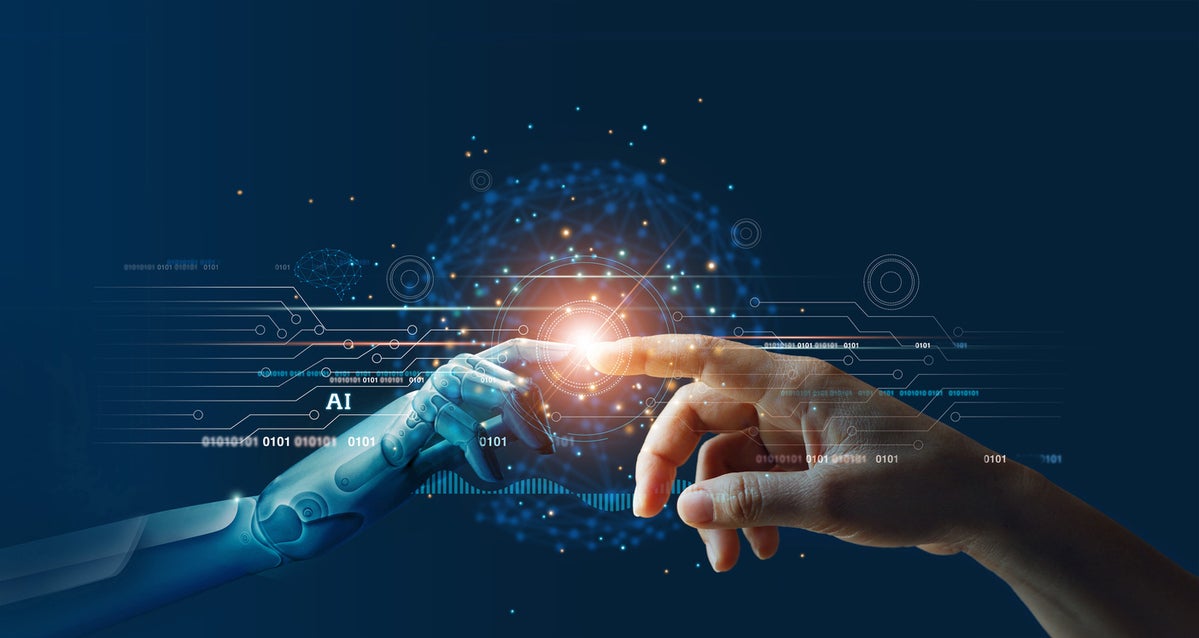 At the core of providing effective support for critical issues is personalized, expedited service. In contrast to the wholesale outsourcing of frontline support to bots with little documentation, by combining best practices, best-of-breed technology and a trained staff of experts, this hybrid approach offers the best option for delivering and maintaining mission-critical networks. When a network administrator has an issue that is beyond the automated self-healing functions, the first call should be readily available and start with a dedicated support expert, who will know exactly how the network is configured, its history, and they should have all of the pertinent incident data at the proverbial fingertips. Issues can then be quickly resolved and in the event that something unexpected pops up, it can be handled without having to start all over again. Today, networks are being stressed like never before with remote work, IoT, cloud migration, and so forth, spawning novel, unforeseen issues that cannot be handled by limited AI-based tools. During these periods, accessing an engineer with intimate knowledge of the system and configuration on-site will be the lifeline network teams need to help diagnose and resolve these types of challenges. Is this simply a luddite view of Artificial Intelligence?
Power Automate and eDiscovery Compliance Search, application tools embedded in Microsoft 365, have emerged as valuable targets for attackers. The Vectra study revealed that 71% of the accounts monitored had noticed suspicious activity using Power Automate, and 56% of accounts revealed similarly suspicious behavior using the eDiscovery tool. A follow-up study revealed that suspicious Azure Active Directory (AD) Operation and Power Automate Flow Creation occurred in 73% and 69%, respectively, of monitored environments. ... Microsoft Power Automate is the new PowerShell, designed to automate mundane, day-to-day user tasks in both Microsoft 365 and Azure, and it is enabled by default in all Microsoft 365 applications. This tool can reduce the time and effort it takes to accomplish certain tasks — which is beneficial for users and potential attackers. With more than 350 connectors to third-party applications and services available, there are vast attack options for cybercriminals who use Power Automate. The malicious use of Power Automate recently came to the forefront when Microsoft announced it found advanced threat actors in a large multinational organization that were using the tool to automate the exfiltration of data. This incident went undetected for over 200 days.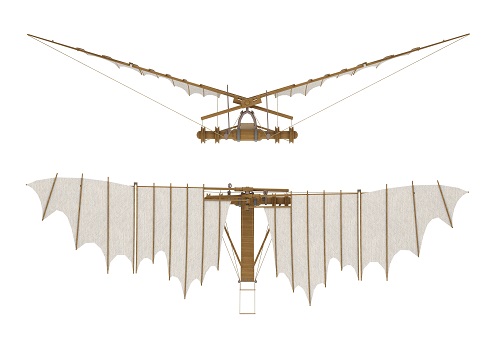 Shadow IT has been the bane of many-a-CIO for as far as I can remember. But how many organizations focus on complete business IT alignment where the operating model supports proactively eliminating business operation disruptions as opposed to meeting internal IT SLAs? The best way to generate this elusive value from an IT revamp is to use existing concepts and add vital new ones to get transformational results. And the outcome? A business that can comfortably jump barriers and leapfrog competitors for whom IT is an afterthought. So, let's break this down a bit. What are the "it" factors that separate a successful IT transformation from the ones with relegated outcomes? For starters, in the former, IT leaders address every critical part of the whole and the framework encourages C-level executives to take the plunge. Enterprise executives sometimes get cornered by organizational dynamics into playing it safe, into taking baby steps. Unfortunately, though, as former British Prime Minister David Lloyd George so appropriately puts it, "You can't cross a chasm in two small jumps." Committing to a well-planned yet courageous leap is critical for success from the very onset.
"Business leaders must be vigilant in scanning for emerging issues and make actionable plans to adjust their strategies and business models while being authentic in fostering a trust-based, innovative culture and the organizational resilience necessary to successfully navigate disruptive change. Digitally mature companies with an agile workforce were ready when COVID-19 hit and are the ones best positioned to continue to ride the wave of rapid acceleration of digitally driven change through the pandemic and beyond." Consistent with the survey's findings in previous years, data security and cyber threats again rank in the top 10 risks for both 2021 and 2030. The continuously evolving nature of cyber and privacy risks underscores the need for a secure operating environment in which nimble workforces can regularly refresh the technology and skills in their arsenal to remain competitive. "If there's any risk that all organizations across industries and geographies must maintain focus on, it's cybersecurity and privacy," said Patrick Scott, executive VP, Industry Programs, Protiviti. "While the areas that businesses will need to address may change as they transform their business models and increase their resiliency to face the future confidently, cybersecurity and privacy threats will remain a constant and should be at or near the top of the list."
Research done over the past five years by the Digital Banking Report finds that corporate culture is much more important than the size of the company, level of investment, geographic location or even regulatory environment. The question becomes: How can leaders build and reinforce an innovation culture within their organization? According to research by Jay Rao and Joseph Weintraub, professors at Babson College and published in the MIT Sloan Management Review, an innovative culture rests on a foundation of six building blocks. These include resources, processes, values, behavior, climate and success. Each of these building blocks are dynamically linked. The research by the professors is aligned with insights found recently by the Digital Banking Report which shows that increasing investment, changing processes and measuring success is imperative … but not enough. Organizations must also focus on the overarching company values, the actions of people within the organization (behaviors), and the internal environment (climate). These are much less tangible and harder to measure and manage, but just as important to the success of innovation and the ability to create a sustained competitive advantage.
Hillary Ashton, the chief product officer at data analytics vendor Teradata, said that AI will be helpful in 2021 for many companies as businesses look toward reopening and recouping sufficient revenue streams as the COVID-19 pandemic slowly releases its grip on the world. "They'll need to leverage smart technologies to gather key insights in real-time that allow them to do so," said Ashton. "Adopting AI technologies can help guide companies to understand if their strategies to keep customers and employees safe are working, while continuing to foster growth. As companies recognize the unique abilities of AI to help ease corporate policy management and compliance, ensure safety and evolve customer experience, we'll see boosted rates of AI adoption across industries." That will also involve using AI to boost safety and compliance measures inside offices, she said. "As companies look to eventually return in some form to the office, we'll see investments in AI rise across the board. AI-driven algorithms can scour meeting invites, email traffic, business travel and GPS data from employer-issued computers and cell phones to give businesses advance warnings of certain danger zones or to quickly halt a potential outbreak at a location. ..."
---
Quote for the day:
"A casual stroll through the lunatic asylum shows that faith does not prove anything." -- Friedrich Nietzsche
---