Data center construction is big business, with cloud companies spending over US$150 billion on new construction in the first half of 2019 alone. Does this spell doom for the on-premise server farm. Gartner Research VP David Cappuccio certainly thinks so. In a blog post called "The Data Center is Dead," the veteran infrastructure researcher asserts his belief that by 2025 no less than 80% of enterprises will have shut down their on-premise data centers. The crux of his argument is that most of the advantages of traditional data centers have evaporated thanks to technological advancements—notably faster data transfer and the greater operational efficiencies at hyper-scale that mammoth server farms enable. The real tipping, though, is at the Edge. Edge data centers are located close to customers' physical locations, reducing latency. This improves service for more intensive needs like gaming, streaming and cloud computing. Having local nodes allows larger distributed cloud networks to also offer consistent enterprise-quality performance, even outside of high-tier regions like New York and San Francisco.
Business leaders also have a responsibility to ensure their wider ecosystem embodies the same values. To do this they must actively engage with their supply chain. At BT, we're continually working with our suppliers to make sure they're embracing the same standards as us. This year, we identified 368 high and medium-risk suppliers and followed up with all of them within a three-month period. We can all do more, such as looking deeper, beyond direct suppliers, to expose other risks. Technology is an important part of the solution to this. Blockchain and robotic process automation allows every step of the supply chain to be tracked and verified, while similar technology in the financial space can shine a light on the flow of money, highlighting suspicious behaviour. These examples highlight how trust is a long-term project, and one that must be built over time. It's about transparency, integrity and collaboration and the balance between allowing innovation to take place while safeguarding privacy and security.
The SonicWall researchers found a 5% increase in IoT malware with 34.3 million attacks during 2019. The report lists common IoT security weaknesses as weak or hard-coded passwords, insecure networks and interfaces, and lack of secure update mechanisms. Check Point Research just announced a vulnerability in Philips Smart Hue lightbulbs. A flaw in the firmware allows attackers to take control of an individual bulb, push malicious firmware to it, and spread other malicious software throughout a network. The exploit comes from the Zigbee low-power IoT protocol used for device communication by Philips and many other IoT product manufacturers. It seems obvious, but it's worth repeating this observation from the report, "Given the tenuous landscape regarding data privacy, and the face that everything from nanny cams to doorbell are connected, IoT-focused attacks will only increase in 2020 and beyond." For 2019, SonicWall Capture Labs threat researchers recorded a 52% year-over-year increase in web app attacks and found that the attacks are getting more sophisticated.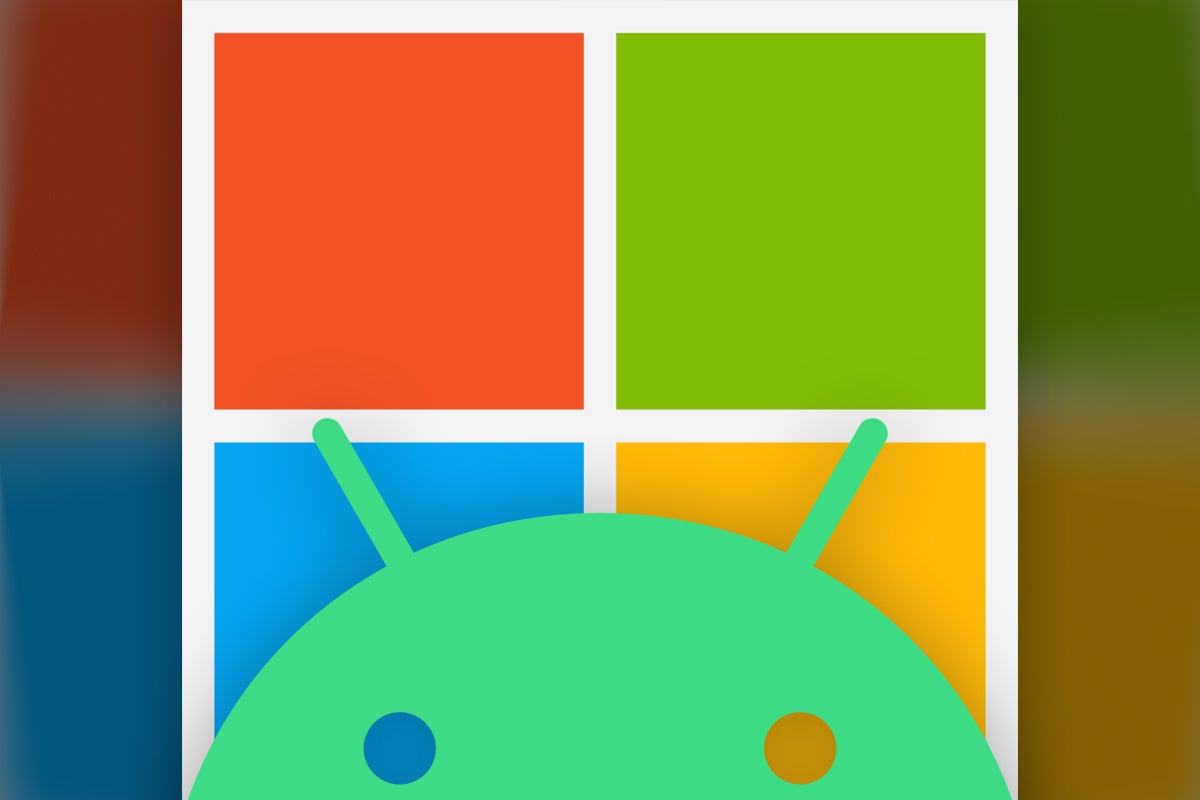 After failing to serve the Android faithful for ages — first ignoring the platform entirely and then wildly misunderstanding its nature for a while — Microsoft started getting serious about our virtual stomping ground a few years back. It made almost shockingly good versions of its office apps for Android, created its own Android launcher to turn Microsoft into a focal point of the phone-using experience, and then little by little built out an entire Microsoft sub-platform that existed within Google's virtual walls. The company essentially created a Windows Phone 2.0, in other words, only this time doing it in a way that piggybacked off the world's most widely used operating system instead of trying to go up against it. Just like Google, amusingly enough, Microsoft is now taking a post-OS era approach and focusing on ecosystem over operating system. So when we heard last year that Microsoft was building its first self-made Android device, the dual-screened Microsoft Surface Duo, it was clear this wasn't gonna be Yet Another Unremarkable Android Phone. Microsoft was up to something grander here — something intriguingly unusual and decidedly different.
There are so many metrics for different aspects of security, most people think of it in terms of incidents but there are so many other facets of what we do. We do track events, investigations and incidents like most companies do, but we also track things like critical vulnerabilities, risks (including 3rd party risks), and a whole bunch of other things. It's part of my job to be able to demonstrate what risk we are carrying at any one moment in time, and risks come in many different categories. ... Read, read, read! I am also a member of a number of security organisations, the wonderful thing about the security community is that everyone shares, no one wants to see anyone else get in the headlines so it's a really strong sharing community. I am also a board advisor for a venture capital firm based in Tel Aviv called Cyberstarts who specialise in early stage seed funding for young entrepreneurs in the cyber space. It's really great to be a part of seeing where the new technology trends are going and working with young entrepreneurs to help shape their products,
Make no mistake, the Samsung Galaxy S20 launch will be critical to the consumer electronics giant, which is also making a B2B push in 2020. Counterpoint is projecting Galaxy S20 shipments to be at least 40 million units in the first year. That tally should prop up Samsung's smartphone unit, which hasn't delivered a massive upgrade cycle since the Galaxy S7 launch. ... Samsung has become a lot savvier with its pricing models. The Galaxy S10 Lite and Galaxy Note 10 Lite illustrated how Samsung is thinking through pricing. By offering lower price points, Samsung can bring more premium features down market while keeping kitchen sink, high-spec devices high priced. The Galaxy S20 lineup is likely to keep that approach going with Counterpoint betting that the base Galaxy S20 will start at $850. Also, keep in mind that the Galaxy S10 line is likely to see price cuts. It's unclear whether the Note 10 will see price cuts too. ... Aside from Knox for security and DeX for productivity and desktop usage, Samsung is likely to tout 5G's impact on tasks like video conferencing, collaboration and sharing documents.
Because software is so abstract, many executives don't really understand it and have false expectations for how long something will take to be coded. It doesn't help that most programmers are optimists by nature, and tend to underestimate the work to be done. So as a manager you find yourself managing expectations up, even as you're managing programmers and teams to actually get the work done. Both are challenging tasks. Also, one of the things that makes managing programmers harder than other technical disciplines is that the work is "intangible". That is, it's "thought stuff". You can't look at it the way you can a printed circuit board and see that you're making progress. Finding ways to make the software more tangible, and progress more visible, is very important. ... In Managing the Unmanageable, we talk about some of the great programmers we have known, and how their contributions have been foundational for the companies they worked for. We've seen it time and time again – great programmers stand above the rest by their clear contributions.
"The pressure is mounting for IT leaders to prepare their organizations for the future, but the impact and cost of these transformation initiatives are far greater than anyone realized," said Tej Redkar, LogicMonitor's chief product officer, said in a statement. "Our research finds that the very initiatives that are supposed to be helping modernize global organizations are in fact contributing to an initial spike in outages and brownouts, costing organizations time and money," Redkar said. Of the 300 IT leaders surveyed, 59% believe mobile computing is making brownouts and outages more common; 57% say cloud, artificial intelligence (AI), and edge computing are causing availability issues. Interestingly, perceptions of digital transformation vary according to seniority within the IT teams. Practitioners see IT transformation in a more positive light than senior executives. Nearly 65% of executives, those with a vice president titles and above, say the digital initiatives are making brownouts and outages more common. This contrasts with just 49% of IT practitioners who share the same view.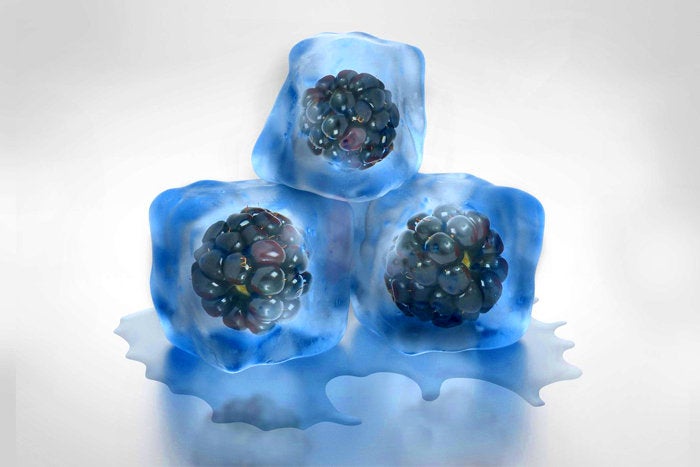 Let's be honest, though: BlackBerry, as a phone brand, had basically been on life support for a while. The Android-based BlackBerry phones of recent years were never especially exceptional, and for all the lingering fond feelings toward the name, it didn't seem like many people were actually buying the devices. And that's to say nothing of the brand's dismal performance with delivering Android operating system updates — a harsh reality that was firmly at odds with its security-centric message. Still, if we think back a ways, there was a time when BlackBerry was synonymous with security-first, business-friendly smartphones — devices designed not for Snapchatting or WhatsApping but rather for serious professionals who wanted to get work done, use the best productivity services available, and know that their technology would always be maximally secure. ... Apple, meanwhile, plays up the security card when it's convenient, but few would dispute that Google's services are generally superior. Even critical reviews of Pixel phones tend to talk about how the devices are a delight to use because of their superlative software and the holistic, cohesive-feeling way in which they integrate Google's best properties.
The automated features of data governance programs simplify the process of profiling data, cataloging files, inferring meaning and detecting schema changes. These programs even automatically check the quality of the data to make sure it is trustworthy and secure before a user implements it. The increasing need for real-time information has, in turn, increased the speed of professionals doing data governance. When using the programs that expedite the process, entire collections of data can be analyzed and profiled automatically instead of one file at a time. Incrementally, the IT Team can meet their needs when new data is discovered. Some sources believe that implementing AI into data governance policies can quicken the data analysis and security processes. AI can detect anomalies in the system by machine learning algorithms and consuming huge amounts of data. It can pick out an abnormal pattern and be able to notify authorities before data can be compromised.
---
Quote for the day:
"Individual commitment to a group effort - that is what makes a team work, a company work, a society work, a civilization work." -- Vince Lombardi
---