Not only can digital workers contribute to a more effective workforce overall, they can also make for happier employees. More often than not, automation relieves employees of the tedious parts of their jobs that take considerable time and effort to accomplish. In return, they have more opportunities to pursue projects they truly enjoy and are passionate about. One example of this is at S&P, where financial journalists produce reports on the businesses they are assigned to cover. Their work to develop insightful analyses was hindered by the need to first write lengthy stock reports, until they leveraged Blue Prism's connected-RPA to automate stock report production. This has given the journalists more time to produce thoughtful analysis, which is not only a more rewarding part of their roles but is also a more valuable offer to S&P's clients. In some cases, digital workers are even introduced as part of a broader effort to improve employee happiness and engagement. According to our research, 87% of knowledge workers are comfortable with re-skilling in order to work alongside a digital workforce.
For more than a decade now, security experts have had discussions about what's the best way of choosing passwords for online accounts. There's one camp that argues for password complexity by adding numbers, uppercase letters, and special characters, and then there's the other camp, arguing for password length by making passwords longer. This week, in its weekly tech advice column known as Tech Tuesday, the FBI Portland office positioned itself on the side of longer passwords. "Instead of using a short, complex password that is hard to remember, consider using a longer passphrase," the FBI said. "This involves combining multiple words into a long string of at least 15 characters," it added. "The extra length of a passphrase makes it harder to crack while also making it easier for you to remember." The idea behind the FBI's advice is that a longer password, even if relying on simpler words and no special characters, will take longer to crack and require more computational resources. Even if hackers steal your encrypted password from a hacked company, they won't have the computing power and time needed to crack the password.
The presence of a new crypto question on 2019's Schedule 1 form has individuals concerned about reporting their crypto assets correctly more than ever, and according to experts, this is for good reason. "That is massive" says Enrolled Agent Clinton Donnelly of Donnelly Tax Law. "This question in the 2019 return … it forces every taxpayer in the United States to make a decision whether or not they're going to be honest or not on this question, because its a yes or no and when you sign the tax return … it's in small print, it says 'under penalty of perjury I have reviewed this return and it's true, complete and correct,' so failing to check the box is incomplete." Donnelly went on to explain that by reporting crypto gains in light of the new question, many crypto holders will inadvertently reveal that they first acquired their digital assets years back, which calls their previous years' returns into suspicion and makes an IRS investigation more likely. Donnelly's service has so far seen two cryptocurrency audits with its clients, and the tax professional is interested in learning more about what triggers an IRS investigation.
For AI companies, knowing when you've found product-market fit is just a little bit harder than with traditional software. It's deceptively easy to think you've gotten there – especially after closing 5-10 great customers – only to see the backlog for your ML team start to balloon and customer deployment schedules start to stretch out ominously, drawing resources away from new sales. The culprit, in many situations, is edge cases. Many AI apps have open-ended interfaces and operate on noisy, unstructured data (like images or natural language). Users often lack intuition around the product or, worse, assume it has human/superhuman capabilities. This means edge cases are everywhere: as much as 40-50% of intended functionality for AI products we've looked at can reside in the long tail of user intent. Put another way, users can – and will – enter just about anything into an AI app. Handling this huge state space tends to be an ongoing chore. Since the range of possible input values is so large, each new customer deployment is likely to generate data that has never been seen before. Even customers that appear similar – two auto manufacturers doing defect detection, for example – may require substantially different training data, due to something as simple as the placement of video cameras on their assembly lines.
"Data breaches caused by cloud misconfigurations have been dominating news headlines in recent years, and the vast majority of these incidents are avoidable," said Brian Johnson, chief executive officer and co-founder of DivvyCloud. Using data from a 2019 Ponemon Institute report that said the average cost per lost record globally is $150, DivvyCloud researchers estimated that cloud misconfiguration breaches cost companies upwards of $5 trillion over those two years. "Breaches caused by cloud misconfigurations have been dominating news headlines in recent years. DivvyCloud researchers compiled this report to substantiate the growing trend of breaches caused by cloud misconfigurations, quantify their impact to companies and consumers around the world and identify factors that may increase the likelihood a company will suffer such a breach," the report said. "Year over year from 2018 to 2019, the number of records exposed by cloud misconfigurations rose by 80%, as did the total cost to companies associated with those lost records," according to the report Unfortunately, the report added, experts expect this upward trend to persist, as companies continue to adopt cloud services rapidly but fail to implement proper cloud security measures.
Digital scarcity, when applied to a token such as bitcoin or some other digitally tokenized medium of exchange, allows a new approach to managing our increasingly digitized economy and its micro-economies within. With scarce digital tokens, communities with a common interest in value generation can embed their shared values into the software's governance and use these meta-assets as instruments of those values. Once they associate scarce tokens with rights to scarce resources, they can develop controls over token usage that help manage that public good. Here's one hypothetical example: A local government that wants to reduce pollution, traffic congestion, and the town's carbon footprint might reward households that invest in local solar generation with negotiable digital tokens that grant access to electric mass-transit vehicles but not to toll roads or parking lots. The tokens would be negotiable, with their value tied to measures of the town's carbon footprint, creating an incentive for residents to use them.
Banks have invested huge sums to build legacy payment systems. However, financial institutions must now not only design processes and systems that incorporate cutting-edge innovations but also meet higher customer expectations. Legacy infrastructure is incompatible with those of other banks or payment processors. That leads to high fees, long delays and frustration for customers when sending and receiving payments. Tokenization solves the issue of interoperability by leveraging a standard token that participants use to transfer value (or data) quickly and efficiently. In the case of Soramitsu's Project Bakong, its platform allows participants (i.e. banks) to transact directly using token transfers. This method drastically speeds up settlements by eliminating traditional business processes such as transfer instructions, liquidation and payment confirmations at a later date. Cambodia, Malaysia and Thailand are also experimenting with QR scan codes to improve remittances between these countries. The QR codes are EMVCo compatible and may be used to send and receive payments that are denominated in local currencies.
As the Gen Z generation are more concerned with being authentic and persistent, banks will need to understand that there is no difference between offline and online words when it comes to building their omnichannel strategies. Banks can also consider creating educational channels to promote discourse with Gen Z. By digitalising their services, banks can bridge the gap between financial institutions and the older generations as well. Staff can help to assist older customers with self-service devices so that they have greater control over their money. Branch designs also take into consideration the personal consultation aspect that caters to their needs. Likewise, video banking can be used within branches to increase access to financial services and assistance for customers who need help with self-service products and technology whenever they want. A bank's physical services can be carefully merged with the latest digital technologies.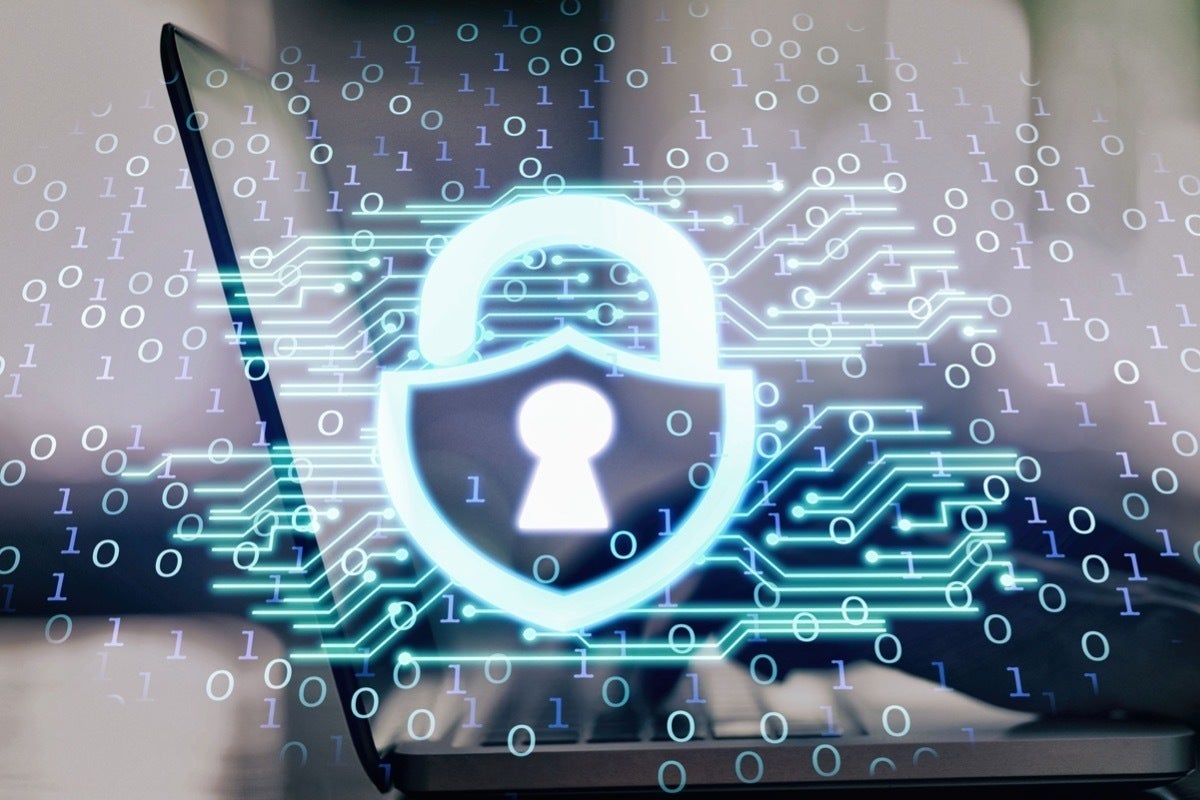 The impact of the skills shortage is too powerful to ignore and requires intervention. This is where an effective strategy driven by the CISO comes in. The evolution of the CISO has expanded the role from being a technologist solely focused on managing an organization's security risks, to also being a business strategist able to reach across organizational boundaries to shape and mobilize resources to enable things like secure digital transformation. In today's threat landscape, security solutions alone are no longer enough to withstand modern cyber threats. The expanding responsibilities of the CISO and the organizational impact of today's cybersecurity skills shortage both play a critical role in the success of an organization's digital transformation efforts and security strategies. While an effective CISO can provide essential guidance, a skills shortage can present uncertainties that can still adversely affect the productivity and morale of the security team – which can directly impact the overall security of the organization. By investing time and efforts into existing team members, security leaders can actively provide more value to their organizations without having to rely solely on seeking new talent.
While AI could help lower cybersecurity spending in terms of money and manpower, it could also cost companies money, too. Last year, Juniper Research predicted that data breaches' costs would increase from $3 trillion in 2019 to $5 trillion in 2024. A number of factors will play into those costs like lost business, recovery costs and fines, but so will AI. "Cybercrime is increasingly sophisticated; the report anticipates that cybercriminals will use AI, which will learn the behavior of security systems in a similar way to how cybersecurity firms currently employ the technology to detect abnormal behavior," Juniper's report said. "The research also highlights that the evolution of deep fakes and other AI-based techniques is also likely to play a part in social media cybercrime in the future." Security experts have also pointed to this year as to when hackers will start their attacks that leverage AI and machine learning. "The bad [actors] are really, really smart," Burg of EY Americas told VentureBeat. "And there are a lot of powerful AI algorithms that happen to be open source. And they can be used for good, and they can also be used for bad.
---
Quote for the day:
"Leadership is, among other things, the ability to inflict pain and get away with it - short-term pain for long-term gain." -- George Will
---