Automated systems work best in well-defined environments with clear functions to perform. These systems can be built efficiently, and operate much faster than a human. One area, specific to security, that comes to mind is in validating an infrastructure template. As infrastructure increasingly becomes software defined, a CI/CD like process is needed to validate the configurations. This can be viewed as a pre-deployment compliance check to make sure the infrastructure is provisioned correctly and that human errors are caught. Autonomous systems are most effective in an ever-evolving landscape such as new attack vectors and increased attack surfaces. These systems need access to datasets from which to learn from and new algorithms to analyze the data differently as the AI space matures. These systems come at a cost, however, as many are heavily focused on R&D with increasing investments made over time. Due to the increased cost and complexity, these systems are overkill for solving solutions that are just as easily addressed by automation based systems. Over time, autonomous systems will require less training data, and the complexity is already being reduced by a combination of open source projects and cloud provider offerings, but they will continue to be more complex and expensive relative to automated systems.
The word "distraction" has a negative connotation to it and I want to look at it differently because sometimes you do need to step away from work and you do need to take breaks and you do need to just refresh your perspectives and I believe that that actually makes you more productive in the long run. So, I think that the problem is deeper here. So, we need to take breaks. We need to do other stuff, but we have difficulties in prioritizing what is important for us, what we need to get done, what moves us forward in the responsibilities that we have. And we often get lost. And I think that's where technology can help us. I mean, if I'm not able to help myself because I am just distractible and when I go down that rat hole of distractions, then maybe yes, I do need something that pulls me back out. And so, that's how we're coming at this problem because I personally don't feel that if you take a break and you go and chat with a colleague about mundane things, or if I go on Facebook or Twitter, unless I'm spending hours on it, I don't see that to be a problem.
As legacy IT systems age, said Ford, the security risks increase, compounded by the fact that many of these systems are critical to the business and often cannot be decommissioned or replaced because of high costs, complexity or lack of suitable alternatives. "Legacy IT systems are often at the heart of cyber breach incidents, and because decommissioning is not usually an option, information security professionals need to manage the risk by working closely with key business stakeholders to identify all critical systems and the systems that support them," he said. The next step, said Ford, is to understand which are the most critical systems. "The role of security professionals is to assess the likelihood and potential impact of a cyber attack, while the role of business [professionals] is to identify what systems and processes are the most critical," he said. Once security professionals understand what systems are critical, Ford said they would be able to prioritise and plan which ones to update and patch to make them secure. "This should be the objective of all information security professionals as business risk managers."
Believe it or not, many of the very retailers who promote themselves on Instagram as the latest viral craze still use pen and paper for their internal logistics systems. The reason is simple: instead of modernizing to keep up with consumer trends and technological advancements, suppliers tend to stick with what they know. This results in disastrous outcomes for consumers who purchases get lost in shipping frenzies, particularly around the holidays. For example, in 2014, the U.S. Postal Service reported that about 88 million undeliverable items were directed to the USPS Mail Recovery Center in Atlanta, Georgia. Of those tens of millions of items, only about 3% ended up in the correct customer's hands – the rest either got destroyed, donated or auctioned off. The most frustrating part of this current cycle of mismanagement is that real solutions already exist to help companies improve successful rates of delivery. By incorporating blockchain technology into the shipment process, retailers can create a fully integrated and streamlined system across their entire supply chain.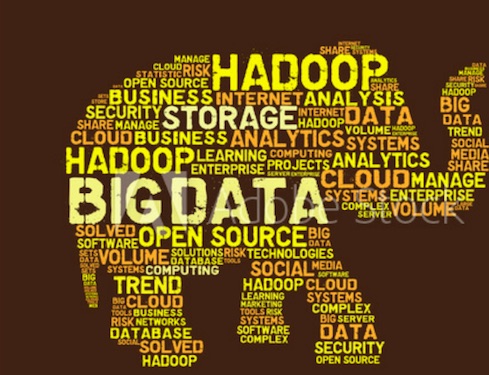 "MapR has formidable competition on premises from a much larger Cloudera now, and faces increased pressure from cloud providers offering their own Hadoop-based solutions. Their proprietary versions of open source components now appear more risky as a result, and lead to more questions about their suitability for long term plans," Adrian told InformationWeek this week. "Gartner has talked to a number of concerned [MapR] customers, some quite large, who believe in the technology, and some made additional investments during the past year, but the outlook is not encouraging." Among the company's missteps was the transition from direct sales to an indirect model, which is tricky when you are dealing with complicated technology sales to enterprise-sized companies, according to Adrian. In spite of its own difficulties, Cloudera may be positioned to take advantage of MapR's troubles. Cloudera's Reilly said that the merger with Hortonworks has enabled the company to get more resources and scale to develop cloud architecture to "quickly re-platform our business. MapR could not get the resources or scale. Their customer base is an opportunity for us and part of our growing pipeline."
Juniper's study found that 87 percent of businesses are still doing most or some of their network management at the device level. What all of this shows is that customers are obviously interested in SDN but are still grappling with the best ways to get there, Bushong said. The Juniper study also found users interested in SDN because of the potential for a security boost. SDN can empowers a variety of security benefits. A customer can split up a network connection between an end user and the data center and have different security settings for the various types of network traffic. A network could have one public-facing, low-security network that does not touch any sensitive information. Another segment could have much more fine-grained remote-access control with software-based firewall and encryption policies on it, which allow sensitive data to traverse over it. SDN users can roll out security policies across the network from the data center to the edge much more rapidly than traditional network environments.
"This method was inherently biased," he said, and "failed to captured niche interests like mushroom picking." That led to the creation of Amazon's first recommendation engine. Wilke outlined the technical details of the matrix-based completion methods that Amazon tested, which eventually led to its first commercial deep learning model. Throughout, "We didn't sequester our scientists," he said. Instead, data scientists were integrated into teams focused on the product and customer experience. "They start with the customer experience, not the machine learning algorithm," he said. Similarly, for the development of its in-store shopping experience, Amazon Go VP Dilip Kumar stressed, "If you start with a genuine customer problem, you can use the power of machine learning... to build a stellar customer experience." To create the concept of the Amazon Go store -- "take what you want and just go," according to Kumar -- Amazon had to choose technologies to eliminate the checkout process. It settled on computer vision. The first problem to solve, he said, was identifying the customer account and their precise location in the store. Amazon utilized geometry and deep learning to not just predict customer account location but accurately associate interactions to the right customer account.
"Both internal employees and third-party vendors need privileged access to be able to do their jobs effectively, but need this access granted in a way that doesn't compromise security or impede productivity," said Morey Haber, CTO and CISO of BeyondTrust. "In the face of growing threats, there has never been a greater need to implement organisation-wide strategies and systems to manage and control privileged access in a way that fits the needs of the user." Globally, the businesses surveyed reported an average of 182 third-party suppliers logging in to their systems every week. In UK organisations, 46% said they have more than 100 suppliers logging in regularly, underlining the scope of risk exposure. The UK data shows that businesses still tend to be too trusting, with 83% admitting they trust third-party suppliers accessing their networks, slightly up from last year's report. However, trust in employee privileged access was cited at 87%, down from 91% a year ago.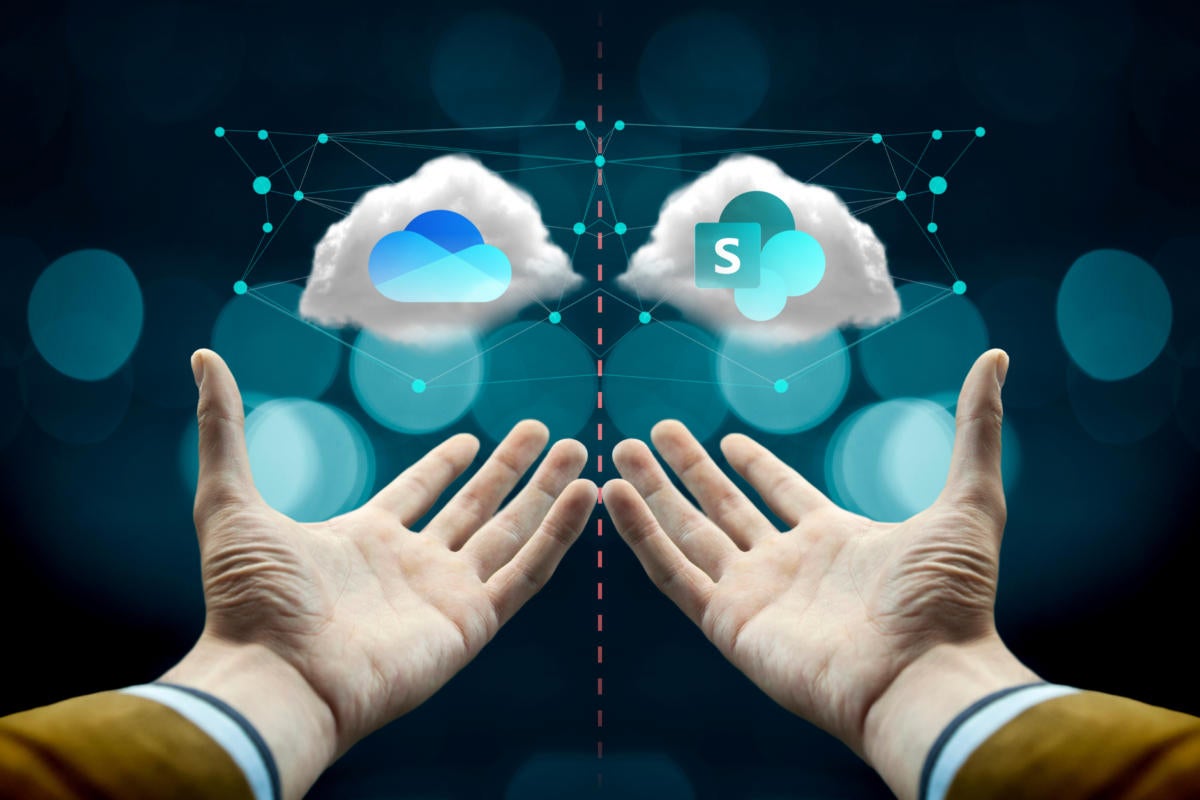 This begs the question as to what features ADC buyers want for a cloud environment versus traditional ones. The survey asked specifically what features would be most appealing in future purchases, and the top response was automation, followed by central management, application analytics, on-demand scaling (which is a form of automation), and visibility. The desire to automate was a positive sign for the evolution of buyer mindset. Just a few years ago, the mere mention of automation would have sent IT pros into a panic. The reality is that IT can't operate effectively without automation, and technology professionals are starting to understand that. The reason automation is needed is that manual changes are holding businesses back. The survey asked how the speed of ADC changes impacts the speed at which applications are rolled out, and a whopping 60% said it creates significant or minor delays. In an era of DevOps and continuous innovation, multiple minor delays create a drag on the business and can cause it to fall behind is more agile competitors.
The original purpose of business is to serve society. If you don't serve society it's less likely that someone will buy your product. And these days there's a been huge push from society towards requiring more ethical business practices. We've also seen pushback from employees within several well-known large companies when it comes to ethical issues, so there's internal as well as external push for more ethical technologies. We're seeing these sorts of demands for more environmental considerations, more sustainability considerations, and more concern for the societal impact of technologies, too. People are worried about their data, they're worried about their privacy, they're worried about their kids, they're worried about all kinds of ethical issues that impact them. The fact that a lot of these companies have been able to operate in a relatively grey area for so long has meant that we've actually seen where these cases can go. There's now demand for governments to regulate more heavily, as can be seen with the GDPR.
---
Quote for the day:
"Leadership, on the other hand, is about creating change you believe in." -- Seth Godin
---