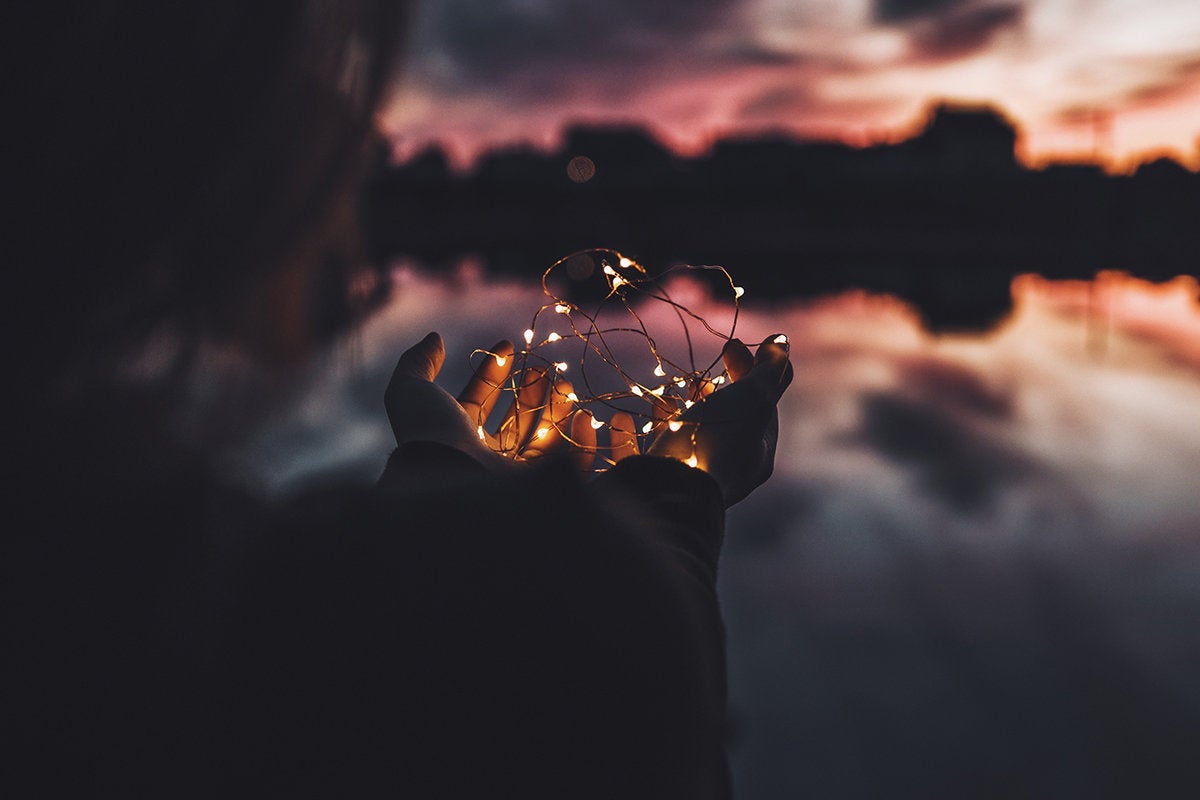 Davenport suggests that CIOs and business leaders need to look at AI through the lens of business capabilities versus the lens of technology. He says that process automation focuses upon the automation of digital and physical tasks using RPA. More importantly, Davenport says RPA is the least expensive and easiest to implement. This is an efficiency, (coupled with consistency and standard) time saving and integral part of any digital process. Davenport contrasts RPA with "cognitive insight" and "cognitive engagement". Cognitive insight uses algorithms to detect patterns against data sets with vast volumes and with this, interprets their meaning. Insights here are typically provided by machine learning. These supervised or unsupervised approaches are data intensive and detailed. Models are typically trained on a portion of a data set. Models gets better, in other words, make predictions as they use new data. Clearly, the more data the better especially for things like facial recognition. Cognitive Insights often use a version of machine learning, deep learning which attempts to mimic the human brain to recognize patterns.
Cyber attacks are evolving from the perspective of what they target, how they affect organizations, and the changing methods of attack, according to the study, which is based on interviews with 2,647 senior leaders from 355 companies across 11 countries and 16 industries. Information theft is the most expensive and fastest rising consequence of cyber crime. However, data is not the only target. Core systems such as industrial controls are being hacked in a dangerous trend to disrupt and destroy, the report said. While data remains a key target, theft is not always the outcome of an attack. A new wave of cyber attacks sees data no longer just being copied but being destroyed or changed, in attempts to breed distrust. Attacking data integrity is the next frontier of cyber threats, the report said. Cyber criminals such as hackers are adapting their attack methods. They are aiming at the human layer, which the researchers said is the weakest link in cyber defense, through increased ransomware and phishing and social engineering attacks as a path to entry.
Unlimited access to technology and the internet has led Gen Zers into a mindset of hyper customization. Young people today are much less willing to follow a straightforward career path. Gen Zers have seen that only about 27 percent of college graduates are currently working in the field of their major and this has led them into wanting to take a more proactive role in deciding and designing their career path. In fact, the Society for Human Resource Management finds that 56 percent of all Gen Zers say that want to write their own job description. While the dream for Gen Zers might be running their own company as a route to financial security and wellbeing, they will also covet opportunities to innovate and create value for the companies they work for. Lastly, as fully digital natives, the Gen Z workforce will obviously search for companies that offer the most advanced technological developments within their respective workplaces.
Dr. Topol believes that A.I. can do more than enhance diagnoses and treatments. It can also save doctors from doing tasks like taking notes and reading scans, allowing them to spend more time connecting with their patients. Recently, we caught up with Dr. Topol to discuss his thoughts on where A.I. has the most potential to improve health care, where it might stumble, and how it could protect doctors from things like burnout and depression. Here are edited excerpts from our interview. ... For the first time we've got real-time, objective metrics for state of mind and mood like tone of speech, breathing pattern, smartphone keystrokes and communication, and physical activity. And we've learned people would rather share their innermost secrets with an avatar compared with a human being. So, the landscape is ripe for A.I. to help alleviate the profound shortage of health professionals compared with the enormous burden of depression and other mental health conditions.
True, it is getting easier to use deep learning. Part of this is due to the ubiquity of open source platforms like TensorFlow and PyTorch. Then there is the emergence of cloud-based AI Systems, such as Google's AutoML. But such things only go so far. "Each neural network model has tens or hundreds of hyperparameters, so turning and optimizing these parameters requires deep knowledge and experiences from human experts," said Jisheng Wang, who is the head of data science at Mist. "Interpretability is also a big challenge when using deep learning models, especially for enterprise software, which prefers to keep humans in the loop. While deep learning reduces the human effort of feature engineering, it also increases the difficulty for humans to understand and interpret the model. So in certain applications where we require human interaction and feedback for continuous improvement, deep learning may not be the appropriate choice." However, there are alternatives that may not be as complex, such as traditional machine learning.
Manufacturing and production anticipate the most change: 25% of employers say they will employ more people in the near-term while another 20% say they will employ fewer – resulting in job growth together with significant skills disruption in the industry. Growth will come too in frontline and customerfacing, engineering, and management roles, all of which require human skills such as advanced communication, negotiation, leadership, management and adaptability.8 In other functions, administrative and office roles are shrinking and overall HR headcount is expected to stay the same. ... Demand for tech and digital skills is growing across all functions10 yet employers place increasing value on human skills as automation scales and machines prove better at routine tasks. While 38% of organizations say it is difficult to train in-demand technical skills, 43% said it is even harder to teach the soft skills they need such as analytical thinking and communication.
In a statement, Citrix said it has taken action to contain the breach, begun a forensic investigation and engaged a cyber security firm to assist. The software firm said it has also taken actions to secure its internal network. "While our investigation is ongoing, based on what we know to date, it appears that the hackers may have accessed and downloaded business documents. The specific documents that may have been accessed, however, are currently unknown. At this time, there is no indication that the security of any Citrix product or service was compromised," the statement said. The notification, however, has sounded alarm bells for governments and military organisations, as well as the more than 400,000 organisations around the world that use Citrix products and services, raising fears that the their networks may be at risk of compromise. According to security firm Resecurity, Citrix was breached by the Iranian-linked group known as Iridium, which has hit more than 200 government agencies, oil and gas companies and technology companies.
It's the consumer-driven health plans, where patients are now responsible for more. They have to make a decision – "Do I buy my groceries, or do I have an MRI." The shift in healthcare makes us go after the patient before insurance is paid 100 percent. Patients now have a lot of skin in the game. And they have to start thinking, "Do I really need this procedure, or can it wait?" ... It's actually a tremendous opportunity for technology to help patients andproviders. We live in an experience economy, and in that economy everyone is used to having full transparency. We're willing to pay for faster service, faster delivery. We have highly personalized experiences. And all of that should be the same in our healthcare experiences. This is what people have come to expect. And that's why, for us, it's so important to provide personalized, consumer-friendly digital payment options.
Focus is not always enough. Does your potential partner have the expertise to actually solve your particular problem? Expertise is a complicated issue. Partners need a certain level of domain knowledge. The team assigned to your organization must possess an understanding of your unique pain points and overall business. It doesn't have to be exhaustive, but every industry is unique in some way, whether it's in terms of regulations or customer profiles or something else, and if your team is not familiar, it can lead to big problems later. At the same time, deep data science experience is also essential. The models are the foundation of every AI solution. They must be carefully constructed, and now for the super challenging part: They need to be packaged in consumer-grade software and delivered through services that can drive operational impact in a manner applicable to your domain. And expertise does not stop there. Your chosen partner needs to be able to map out a clear path to implementation.
A shared, distributed ledger (blockchain) has the following Big Data ramifications: Common access to the same data for all parties involved in the transaction. This should accelerate data acquisition, sharing, data quality, data governance and ultimately, data analytics. Provides a detailed register of all transactions or engagements kept in a single "file" or blockchain. It provides a complete view of the entire transaction, from engagement start to engagement finish. No need to integrate pieces of data from multiple systems in order to create a single view of the entire engagement or transaction history. Provides the ability to manage and control one's own personal data without the need for a third-party intermediary or centralized repository. Blockchain provides the potential to truly democratize the sharing and monetization of data and analytics by removing the middleman from facilitating those transactions (potentially acing out those middlemen).
---
Quote for the day:
"If you are truly a leader, you will help others to not just see themselves as they are, but also what they can become." -- David P. Schloss
---