The Cifas data indicated that online retail fraud rose 49 percent last year. According to the report, identity fraud "remains a predominantly internet-based offense, with 84 percent of identity fraud occurring through online application channels." Account takeover (ATO) fraud is also on the rise, experiencing a 7 percent increase over 2016. A recent Javelin report found that ATO fraud tripled last year, causing more than $5 billion in losses. In addition, the average resolution time for ATO was 16 hours. New account fraud (NAF), meanwhile, rose 70 percent as cybercriminals leveraged personally identifiable information (PII) to create fake credit card and bank accounts. The Cifas report also noted that actors are increasingly targeting older age groups for ATO fraud using social engineering techniques. These often take the form of phishing emails or over-the-phone "security checks" that ask victims to provide personal information for "verification." Once attackers have PII in hand, they're able to either compromise existing accounts or create new ones that may lead to claims of credit fraud or identity theft.
The Federated Network Protocol is aware of the number of validators, and their health, at all times. This awareness allows Hadron to predict the point of failure on the network and prevent it by spinning up temporary validators that keep the network alive while participants are alerted to the imbalance and instructed to remedy it. In this way, Dukkipatty said, the blockchains that use Elemential (which has designed its middleware for Hyperledger Fabric, Corda, Tendermint and private instances of ethereum) can continue working even when a problem arises. Currently, Elemential is working with the National Stock Exchange of India on a know-your-customer (KYC ) compliance scheme that's built on a private blockchain. The pilot includes ICICI Bank, IDFC Bank, Kotak Mahindra Bank, IndusInd Bank and RBL Bank, as well as HDFC Securities, a Mumbai-based brokerage. While the system allows nodes on the same networks to communicate with each other, Elemential's aspirations go further than that.
There are many things that impact the quality and veracity of data throughout its life cycle. Errors can be introduced in the collection process, as it is cleaned or moved across disparate systems. It may have been gathered for a different purpose than what it is now being used for. Or it can simply be too old. When United Airlines recently looked at the data it was using to predict seating demands, the company discovered it was actually data from forecasts that were decades old. This lack of veracity resulted in inaccurate pricing models that cost United Airlines $1 billion (£700 milllion) per annum in missed revenue. It is therefore both surprising and alarming to discover that while 79pc of executives agree that their organisations are basing their most critical systems and strategies on data, many have not invested in the capabilities to verify the truth within it. Without establishing the veracity of that data, businesses leave themselves vulnerable and open to a threat that is critically overlooked.
Data should be a shared asset, but many companies struggle to treat it as such. Data transcends traditional organizational structures and lines of business, and managers find it difficult to reconcile its governance against traditional business structures. It is not uncommon for data management projects to digress into organizational turf battles. This lack of sharing can result in many different versions of reality, where managers compete to promote their own. When data users don't trust the data or each other, it's hard to unlock value. Emerging technology providers think that they've found a path forward for building trust through a discipline called Data Operations, or "DataOps." TAMR's Palmer has been a pioneer in the field of DataOps, which he describes as "the framework of tools and culture that allow data engineering organizations to deliver rapid, comprehensive and curated data to their users". He continues, "DataOps enable users to help curate and correct data when they consume it by providing feedback from the point of consumption".
"It's a great opportunity to have the top cover from the administration and the funding, hopefully, to get this done," one executive said. "But I see another opportunity in my organization to change some things. I'm looking at a culture shift and a kind of mind shift on how we do business. I want to be more adaptable, have more agility and be able to focus on cyber and data, and the only way to do those activities effectively is to change the skill set in-house. We also need to have a new strategy for managing data because I'm looking at things like deep learning and artificial intelligence." Other participants said they, too, are taking advantage of the opportunity to consider dramatic changes. "Our agency had eight CIOs in 10 years — and a year and a half without a CIO," one executive said. "It was constant turmoil. Staffing, hiring, rewarding, contracts — everything was broken. So we decided to blow it all up and start over. And we tell everybody to steal from anybody who's done this already. Let's not reinvent it if you don't have to."
Today's CMO is tasked with the challenge of understanding a far greater number of channels, platforms and technologies than ever before. Couple that with the never-ending flow of data coming from every device, method and channel and it's a recipe for data-processing disaster. The right investment can determine whether a CMO lasts less or more than the average 18-month lifetime. Artificial intelligence offers fascinating possibilities for marketing. While it's still in its infancy, the power is in the hands of marketers to push for answers to the hard questions. Marketers looking to invest in new technologies must know how and why they're going to apply them and evaluate how they will solve specific pain points. By working with teams made up of traditional marketers, who focus on the practical applications or technical investment, and more technically savvy computer scientists, who will be responsible for building out and deploying new solutions, CMOs can make far more informed decisions.
The enterprise data being leveraged includes a complete history of all candidates selected and hired, their key attributes, how they were on-boarded once hired, and their eventual performance in the organization. An analysis engine extracts key features that contributed to candidates' success and creates a recommendation engine that can rate new applicants along their likelihood to thrive at the organization. Simple data analytics, right? Yes, except that the algorithms, rather than people, decide which factors matter and which do not. Furthermore, the system continually processes ongoing results of those candidates, updating its recommendation engine rules over time. The system learns from actual experience, just like humans do. But it does so far more rapidly and objectively. "Now, extend this capability to other high-value, high-frequency business processes," Hollis writes. "Timing and pricing of supply chain purchasing. Negotiating discounts on large orders. Measuring the temperature of your customers to determine when a small issue might become a big one. Today's AI-informed recommendations become tomorrow's advanced automation."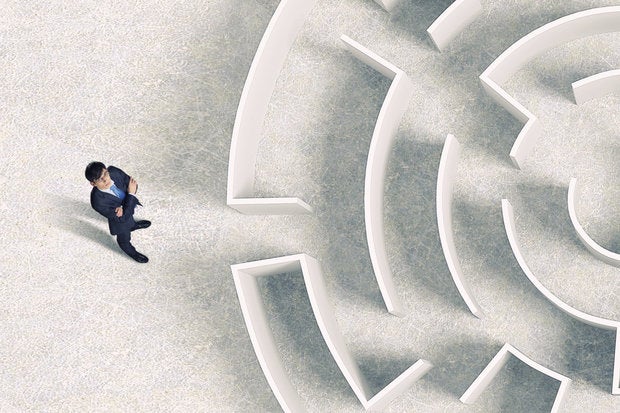 The very thin thread of evidence for a dual boot into Windows is a reference in the same commit to an internal Google document called "go/vboot-windows." Trouble is, Google offering Windows on Pixelbooks doesn't make sense. Google hardware exists to support Google software and services. What makes a little more sense is Fuschia OS as "Alt OS." (More on Fuschia below.) It's also possible that Google wants to enable enterprises, schools and developers to more easily dual-boot in whatever OS they want to tinker with as a way to encourage such customers to try Chrome OS. A number of experimental alternative OS projects are being worked on in the Linux community. They include GalliumOS, which is based on Xubuntu and is designed for Chrome OS devices specifically. However, GalliumOS itself contains a script that enables users to dual-boot Chrome OS and GalliumOS. So the answer to the question of whether Chromebooks will run Windows is: Maybe, but probably not.
Moving the data doesn't magically solve your integration challenges. Also, systems of record may still remain on premises, and so need to be synced with the data now stored in the cloud in a timely manner to get up-to-date results. This means using a mix of old and new data-integration technologies and setting up processes that include data movement and structure transformation. Finally, the cloud-based analytics databases themselves are complex and difficult to configure. Some of that complexity is due to the security subsystems in the database; these are necessary but must be figured out in the context of the database and data analytics. This security must also be systemic with the rest of the systems the data analytics systems touch, both in the cloud and on premises—and that can mean most of the other operational systems that need to feed analytics in real time. Although these cloud analytics challenges can all be overcome, it's up to IT to understand the level of effort may actually be an 8 out of 10, when it thought (or more likely was told) that it would be a 5 out of 10.
Third party risk management is becoming increasingly top-of-mind for organizations as they attempt to protect their privacy and confidential data and improve their security and risk exposure as part of the overall health of their organization. High-profile breaches, like the one suffered by Target in 2014 or more recently by Netflix in 2017, continue to bring to the forefront the risks third parties can introduce to an organization. As the cloud has increasingly become mainstream, an entirely new set of external risks has been introduced to our environment. Most organizations today rely on several—if not dozens—of external/SaaS applications to run their business, not to mention cloud-based infrastructure and platform offerings. Data ranging from employee vacation time to business documentation to confidential customer information now resides in the cloud, creating a new frontier of risk with which organizations must now contend. For many, the ability to manage this new frontier has not kept pace with the adoption of new, cost-effective technologies to better enable operations.
---
Quote for the day:
"Program testing can be used to show the presence of bugs, but never to show their absence!" -- Edsger W. Dijkstra
---