The publishing industry is in an interesting place. Monetization has been a challenge since the dawn of digital and Facebook's recent algorithm change, prioritizing posts from your actual friends, demonstrates just how much publishers need to look beyond ad revenue. While many try to figure out how to create subscription models, USA TODAY is doing something anomalous for the industry: investing in emerging technology. Last week, USA TODAY debuted an augmented reality (AR) app called 321 Launch. ... "We didn't do this just so we can say we're doing AR," says Ray Soto, the USA TODAY NETWORK's Director of Emerging Technologies. "When you consider the future of what AR could be, it's taking these building blocks and leveraging location-based data to really change storytelling." 321 Launch is the result of a partnership between USA TODAY and the network's Florida Today newspaper, which is based in Brevard County, home of Cape Canaveral. USA TODAY had been wanting to experiment with AR anyway and Florida Today reached out with an idea about collaborating around space rocket launches.
Can email be safe? Yes, but it will require new thinking across the board. Processes and technologies will continue to improve their ability to identify malicious emails, but attackers will improve their delivery methods and capabilities as well. For Main Street, the most affected recipients of potentially malicious emails, better education on how to discern good from bad emails (on their own) may be their first and best defense. What follows is an initial checklist for people on Main Street who read email to keep in mind before opening that next unknown email attachment. If you have questions or comment regarding this article please connect with us on twitter @Release2I. Keeping all your software and operating systems up to date is one of the easiest things that can be done to protect your computers. Almost all current operating systems have the ability to automatically download and apply patches on a regular basis- enable this capability. Malware delivered by email often attempts to exploit OS vulnerabilities, so if your system is "up to date" patch wise, you are less exposed.
Like most industries, banking changed dramatically due to rapid globalization and digitalization. The scale of banks grew and matured into what we see now: the modern global financial-services industry—a dynamic, interwoven system of global capital movement and interdependent technologies. With increased regulatory pressure and capital requirements, the number of global financial institutions has fallen dramatically. For example, the number of banks in the United States went from 14,400 in first-quarter 1984 to 4,938 in third-quarter 2017. This increased industry consolidation coupled with enterprise expansion has resulted in more efficient institutions, but only a handful of banks dominate nearly every geographic market. This is not necessarily good for financial customers. Large publicly traded financial-services firms have suffered from short-term thinking and strategies driven by fiscal quarters and financial results. Collective industry decisions around banking solutions dominated purely by a profit motive are rarely in the public interest.
Testing is one of the disciplines that separates professional developers from amateur ones. It's not about following TDD, BDD, or whatever testing methodologies, but at the very minimum level, you must write code to test your code automatically. Many Java developers write unit tests and integration tests that automatically run during build time, mostly by using continuous integration tools like Jenkins or TeamCity. If some of you are wondering why a programmer should focus on automation testing, then let me tell you that the importance of automation testing is growing exponentially due to more awareness and emergence of DevOps. Companies generally prefer programmers who are good at writing unit tests and show good knowledge of various unit testing frameworks, libraries, and tools e.g. JUnit, Selenium, REST-Assured, Spock framework, etc. As a Java developer, we work on very different areas, starts from writing core Java code to creating JSP pages, writing REST APIs, and sometimes even creating Groovy scripts for build automation.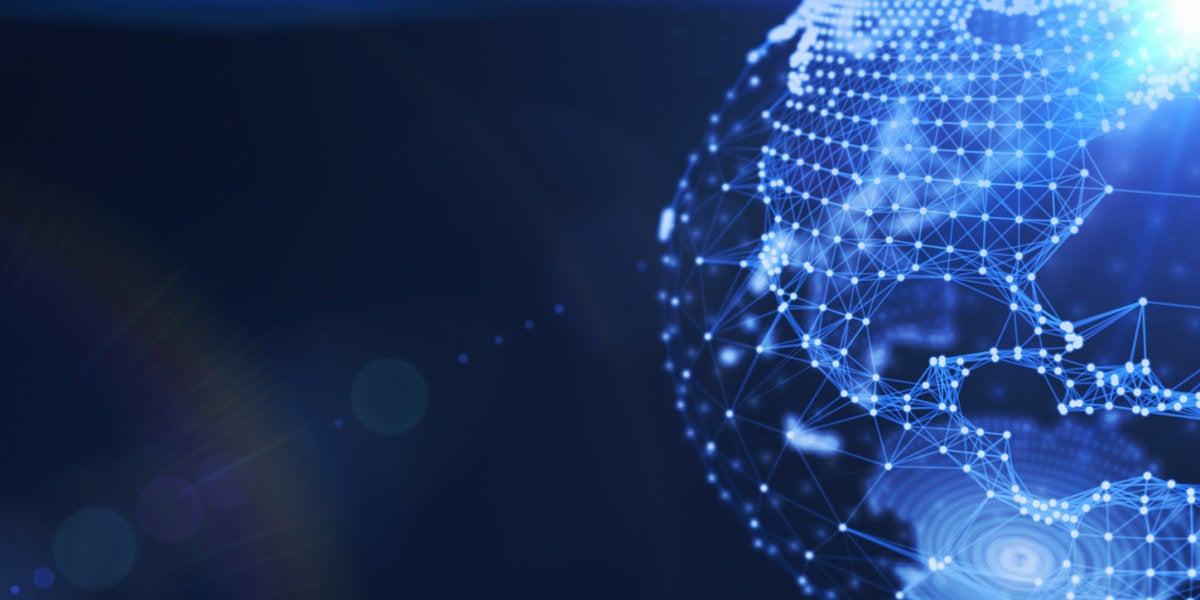 SD-Branch solutions are just reaching the market during 2018 — so spending will remain small this year. Expect SD-Branch adoption to accelerate during 2019-2021 as many suppliers introduce new products and as distributed organizations achieve CAPEX and OPEX benefits. Doyle Research forecasts that worldwide expenditures on SD-Branch solutions will reach $3 billion by 2022. SD-Branch is defined as having SD-WAN, routing, network security, and LAN/Wi-Fi functions all in one platform with integrated, centralized management. Software-based networking technologies such as software-defined networking (SDN), software-defined WAN (SD-WAN), and network functions virtualization (NFV) have abstracted network intelligence from the integrated network appliance (aka black box). The concept of the SD-Branch is to leverage network virtualization to run several discrete functions on a single platform. Advances in silicon from Intel, ARM, and Broadcom enable the network horsepower to run routing, SD-WAN, network security, and Wi-Fi functionality on one hardware platform.
It has been a hard fought battle to win this market. Perceptions, market wars, opportunities, competition — sometimes from their traditional foreign rivals, sometimes from local upstarts, and lately, the Chinese. But every single time Samsung has been able to stave off the threats and hold its ground. It has continued to be the market leader in the television segment for over 12 years and in the mobile business for six years, after it toppled Nokia in 2012. Since then, there has been no looking back. Or so it seemed till now. Perhaps it is their Korean culture of doggedness to be No. 1, or their pursuit for product excellence as borne out in their bitter rivalry with the Japanese in each business — from electronics to automobiles, that keeps them going. Or is it something else? "There is more to our story and central to that is our consumer-centric approach to whatever we do especially in India. We call it 'Make for India'," says Asim Warsi, Senior Vice President, Samsung India, with the exuberance of today's millennials whom he is out to impress every day to encourage buying Samsung smartphones, TVs and home appliances.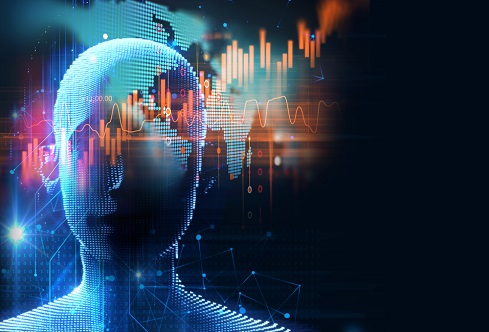 Any serious effort to develop "artificial general intelligence" must at some point recapitulate the evolutionary process within which neural networks took shape and became attuned to world around them. Artificial intelligence researchers have been developing more sophisticated "neuroevolution" approaches for many years. Now it would seem that the time is right for these to enter the mainstream of commercialized AI in a big way. As AI becomes the driving force behind robotics, more developers are exploring alternative approaches for training robots to master the near-endless range of environmental tasks for which they're being designed. There is fresh interest in approaches that can train robots to walk as well as humans, swim like dolphins, swing from trees like gibbons, and maneuver with the aerial agility of bats. As I noted here, the robotics revolution has spurred AI researchers to broaden the scope of intelligence to encompass any innate faculty that enables any entity to explore, exploit, adapt, and survive in some environment.
According to the tech giant, this new set of partners will "create modern workplaces that uniquely pair end-user mobility, secure connectivity, and location with the sensory context of enterprise IoT," ranging from personalized workspaces to predictive maintenance and fully automated conference rooms. "Companies are reevaluating their real estate strategies to better align with and enable the future of work," said Francisco Acoba, Managing Director of Deloitte Consulting. "The smart digital workplace is now a major point of differentiation for organizations as employers look to attract, retain and grow today's talent." "The future of work will be defined by smart workplace experiences, and corporate real estate leaders along with their IT counterparts should consider embracing how mobility and enterprise IoT will transform the physical office," the executive added. According to research agency Gartner, almost half of CIOs are planning to pilot AI projects in the near future, while four percent are already exploring the potential value of AI-based solutions.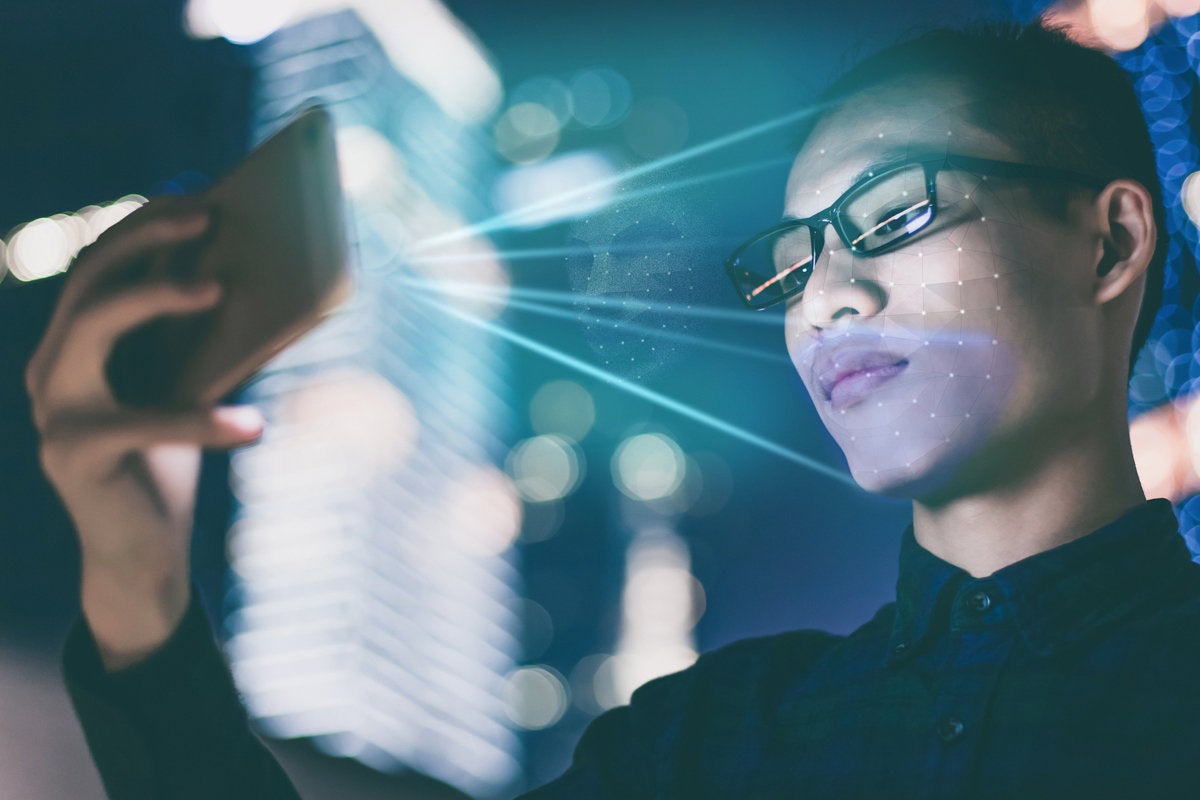 "There's a whole lot of data carried in your face: your age, your gender, even your emotional state at the time. And, those are things that could be useful outside of simply authentication," Aley said. Ever AI's software was developed using a massive store of video and images contained in a consumer photo and video cloud storage service, EverAlbum (now simply called Ever). The app, available in the Apple App and Android Play stores, lets users organize their image and video albums from multiple services. Ever AI collected a data set of 13 billion images that were tagged by users – similar to how photos are tagged in Facebook – with the names of those in the photos, Aley said. From that point, on, all future photos of those people are tagged automatically (with the user's permission) so users can find those photos easily. "This creates an 'identity' for those people," Aley said. The data store was used to train facial recognition algorithms, which resulted in a more accurate consumer application; Aley claims the company's enterprise facial recognition software is 99.8% accurate.
Every company tries to provide value to their customers. The more value they provide to their customers, the more the value of the company goes up (at least in theory). But one may ask: How do you measure the value of a business? The financial industry has come up with various ways to measure the value of a business. Two of the most common financial measures that people look at are EV(Enterprise Value) and EBITDA (Earnings Before Interest, Taxes, Depreciation, and Amortization). The ratio of EV/EBITDA is commonly used when comparing a firm's fiscal performance. The lower the value of the ratio, the more attractive your company is for private and individual investors. Alternatively, the best way to decrease the value of the fraction is by having a high EBITDA value. Calculating EBITDA for all non-financial purposes is the same as EBIT, which is revenues minus expenses. Therefore, the higher the revenues and lower the expenses, the higher the value of the business, which completely makes sense!
---
Quote for the day:
"Be The Kind Of Leader You Would Want To Follow." -- Gordon TredGold
---