CBDC has the potential to transform the future of payments. It can be used to create programmable money that can be spent only on specific things. For example, a government could issue a stimulus package that can only be spent on certain goods and services. This would ensure that the money is spent in the intended manner and would reduce the risk of fraud. Also, CBDC can improve financial inclusion. According to the World Bank, around 1.7 billion people do not have access to basic financial services. CBDC can solve this problem by providing a digital currency that anyone with a smartphone can use, without the need for a bank account. When a CBDC holder uses their phone as a medium for transactions, it becomes crucial to establish a strong link between their digital identity and the device they are using. This link is essential to ensure that the right party is involved in the transaction, mitigating the risk of fraud and promoting trust in the digital financial ecosystem. That said, CBDC and the digital identity can work together to improve financial inclusion.
Decentralized applications (dApp) have proliferated in recent years, but their long-term viability is a topic of debate. However, for dApps to be sustainable, and suitable for integration into a larger service networks, they need to attract users and promise reliable availability. Therefore, assessing their longevity is crucial. Analyzing the utilization trajectory of a service is, however, challenging due to several factors, such as demand spikes, noise, autocorrelation, and non-stationarity. In this study, we employ robust statistical techniques to identify trends in currently popular dApps. Our findings demonstrate that a significant proportion of dApps, across a range of categories, exhibit statistically significant positive overall trends, indicating that success in decentralized computing can be sustainable and transcends specific fields. However, there is also a substantial number of dApps showing negative trends, with a disproportionately high number from the decentralized finance (DeFi) category.
Rather than building these models from scratch, many companies elect to leverage OpenAI's APIs to call GPT-4 (or other models), and serve the response back to customers. To obtain complete visibility into usage costs and margins, each API call to and from OpenAI tech should be metered to understand the size of the input and the corresponding backend costs, as well as the output, processing time and other relevant performance metrics. By metering both the customer-facing output and the corresponding backend actions, companies can create a real-time view into business KPIs like margin and costs, as well as technical KPIs like service performance and overall traffic. After creating the meters, deploy them to the solution or application where events are originating to begin tracking real-time usage. Once the metering infrastructure is deployed, begin visualizing usage and costs in real time as usage occurs and customers leverage the generative services. Identify power users and lagging accounts and empower customer-facing teams with contextual data to provide value at every touchpoint.
There are two technical approaches to modern authorization that are growing ecosystems around them: policy-as-code and policy-as-data. They are similar in that both approaches advocate decoupling authorization logic from the application code. But they also have differences. In policy-as-code systems, the authorization policy is written in a domain-specific language, and stored and versioned in its own repository like any other code. OPA is one well-known example of this approach. It is a CNCF graduated project that is mostly used in infrastructure authorization use cases, such as k8s admission control. It provides a great general-purpose decision engine to enforce authorization logic, and a language called Rego to define that logic as policy. The policy-as-data approach determines access based on relationships between users and the underlying application data. Rather than rely on rules in a policy, these systems use the relationships between subjects (users/groups) and objects (resources) in the application.
Artificial Immune Systems, inspired by the vertebrate immune system, provide an innovative approach to designing self-healing software. By emulating the biological immune system's ability to adapt, learn, and remember, AIS can empower software systems to detect, diagnose, and fix issues autonomously. AIS offers a framework that enables the software to learn from each interaction, adapt to system changes, and remember past faults and their resolutions. AIS leads to a more robust, resilient system capable of tackling an array of unpredictable errors and vulnerabilities. The vertebrate immune system consists of innate immunity and adaptive immunity. Innate immunity protects us against known pathogens. Innate immunity is always non-specific and general. Present self-healing software models closely resemble innate immunity. Adaptive immunity can learn from current threats and apply the knowledge to handle future situations. At its core, these systems mimic the vertebrate immune system's differentiation of self and non-self entities.
So what are the factors underpinning the resilience of Europe's business software sector. One key element of the picture is demand from other tech companies. "Europe's tech ecosystem is maturing, " says Windsor. "And as the sector matures, companies need tools. Those tools are being supplied by business software companies." And of course, there is demand from companies outside the tech sector. From banking and financial services to manufacturing, digital transformation is continuing across the economy as a whole creating opportunities for new B2B software providers. But how do European companies take advantage of those opportunities in a market that has been dominated by North American rivals? This isn't captured in the data, but Windsor sees a home market-first approach, widening out to include new countries and territories as businesses grow. "Anecdotally companies start by selling to their domestic market, then they look at the continent. After that, they expand to other regions." There is, Windsor adds, a preference for the Asia Pacific. The U.S., on the other hand, remains a difficult market.
To be clear, open RAN technology in the US has a number of backers. Dish Network is perhaps the most vocal, having built an open RAN-based 5G network across 70% of the US population. Further, other operators have hinted at their own initial open RAN aspirations, including AT&T and Verizon. Interestingly, the US government has also emerged as a leading proponent for open RAN. For example, the US military continues to fund open RAN tests and deployments. And the Biden administration's NTIA is doling out millions of dollars in the pursuit of open RAN momentum. Broadly, US officials hope to use open RAN technologies to encourage the production of 5G equipment domestically and among US allies, as a lever against China. But open RAN continues to face struggles. For example, US-based open RAN vendors like Airspan and Parallel Wireless have hit hurdles recently. And research and consulting firm Dell'Oro recently reported that open RAN revenue growth slowed to the 10 to 20% range in the first quarter, after more than doubling in 2022.
Although it appears likely that AI will replace low-code, there are actually many opportunities for symbiosis between the two concepts. Rather than eradicate low-code platforms entirely, LLMs will likely become more embedded within them. We've already seen this occur as low-code providers like Mendix and OutSystems integrated ChatGPT connectors. Microsoft has also embedded ChatGPT into its Power Platform as well as integrated GPT-driven Copilots into various developer environments. "Low-code and AI on their own are powerful tools to increase enterprise efficiency and productivity," said Dinesh Varadharajan, the chief product officer at Kissflow. "But there is potential for the combination of both to unlock game-changing automation for almost every industry. The power comes from the congruence between low-code/no-code and AI." There is also the opportunity to train bespoke LLMs on the inner workings of specific software development platforms, which could generate fully-built templates upon natural language prompts.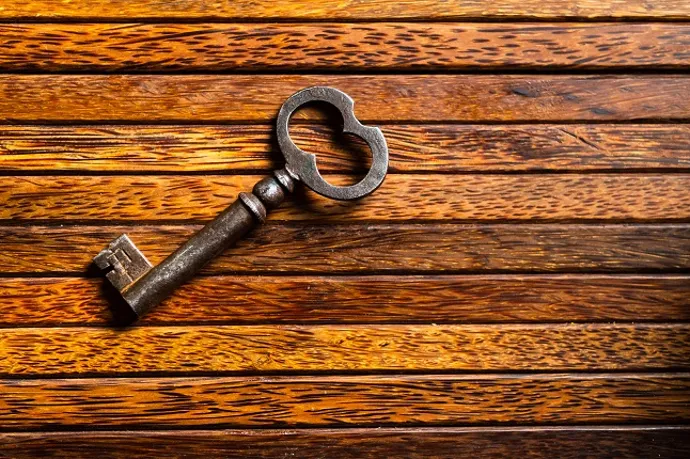 Cloud cost optimization should begin by measuring the drivers of cloud spend at a granular level and then providing full visibility to the teams and organizations that are behind the spend, says Tim Potter, principal, technology strategy and cloud engineering with Deloitte Consulting. "Near-real-time dashboards showing cloud resource utilization, routine reports of cloud consumption, and predictive spend reports will provide application teams and business units with the data needed to take action to optimize cloud costs," he notes. ... Rearchitecting applications is a frequently overlooked way to achieve the cost and other benefits of transitioning to a cloud model. "Organizations also need to understand the various discount models and select one that optimizes costs yet also provides flexibility and predictability into spending," says Mindy Cancila, vice president of corporate strategy for Dell Technologies. Cancila adds that organizations should not only consider current workload costs, but also how to manage costs for workloads as they scale over time.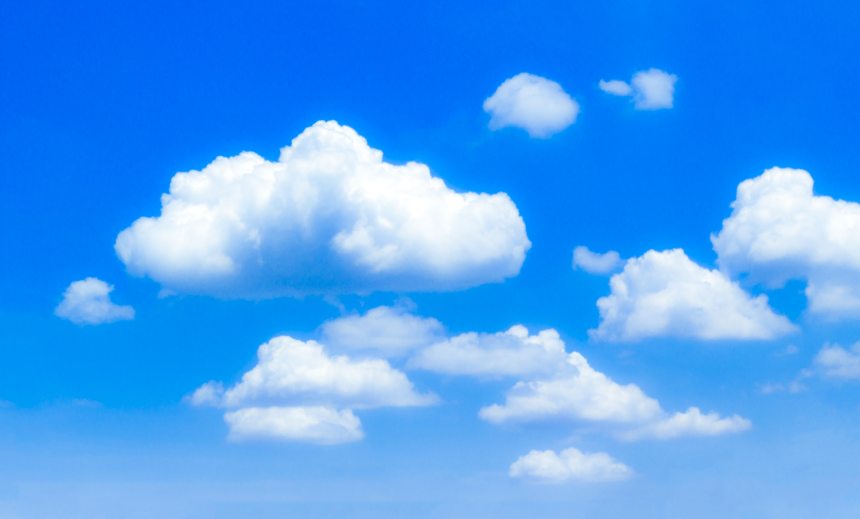 Cloud storage platforms, and Google Cloud in particular, are the most exploited, followed by messaging services - most often Telegram, including via its API - as well as email services and social media, the researchers found. Examples of other services being abused by attackers include OneDrive, Discord, Gmail SMTP, Mastodon profiles, GitHub, bitcoin blockchain data, the project management tool Notion, malware analysis site VirusTotal, YouTube comments and even Rotten Tomatoes movie review site profiles. "It is important to note that ransomware campaigns use legitimate cloud storage tools such as mega.io or MegaSync for exfiltration purposes as well," although the crypto-locking malware itself may not be coded to work directly with legitimate tools, the report says. Criminals' choice of service depends on desired functionality. Anyone using an info stealer such as Vidar needs a place to store large amounts of exfiltrated data. The researchers said cloud services' easy setup for less technically sophisticated users makes them a natural fit for such use cases.
---
Quote for the day:
"We're all passionate about something, the secret is to figure out what it is, then pursue it with all our hearts" -- Gordon Tredgold
---